We got a little work done on our family room built-ins last week. How exciting!!
If you can remember we bought a whole set of kitchen cabinets from The Habitat for Humanity ReStore.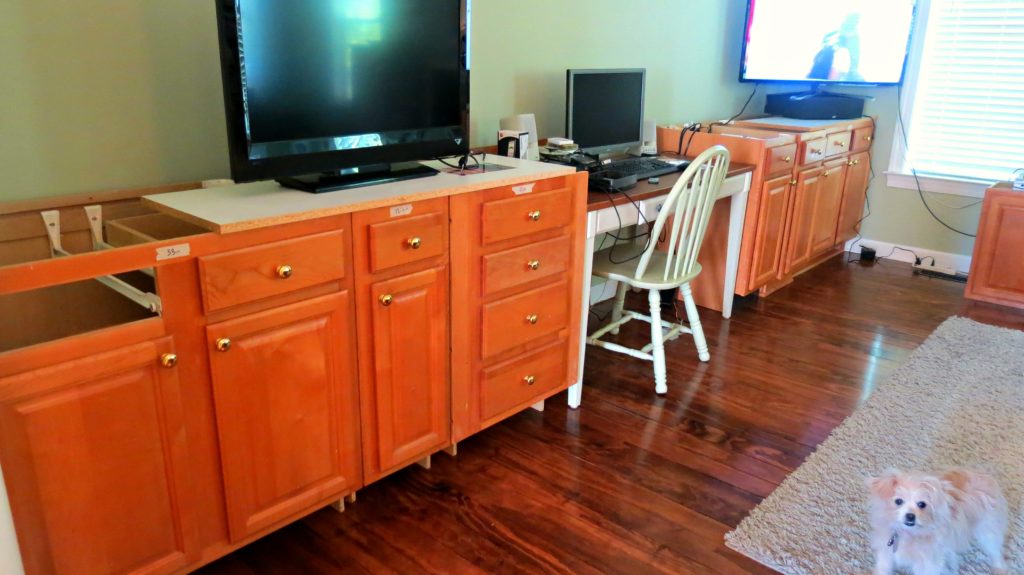 We got a little side tracked with the tv niche.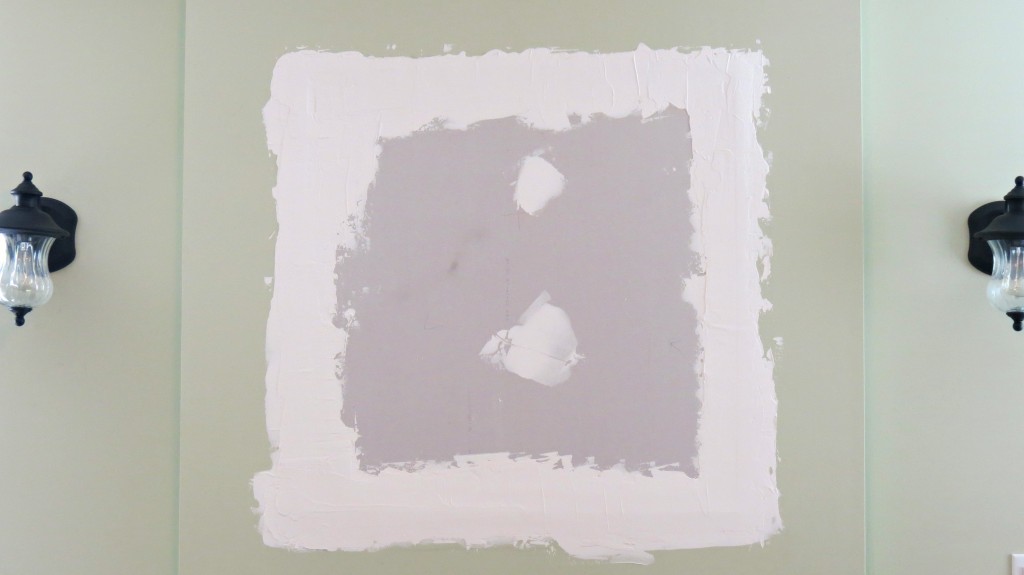 But the LOML thinks he wants to do "easy" cuts in the built-in bookcases before he tackles the "difficult" cuts in the fireplace mantel.
So.. today we cut the kick space off of the cabinets so they would be a little lower to the ground.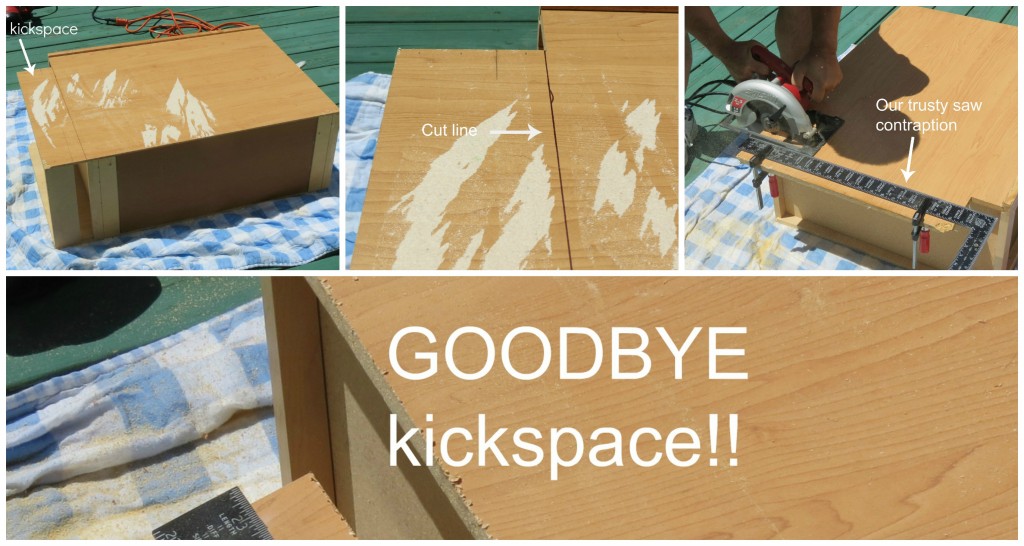 The kick space was about 5" tall.
Here is what the cabinet looked like after we cut the kick space off.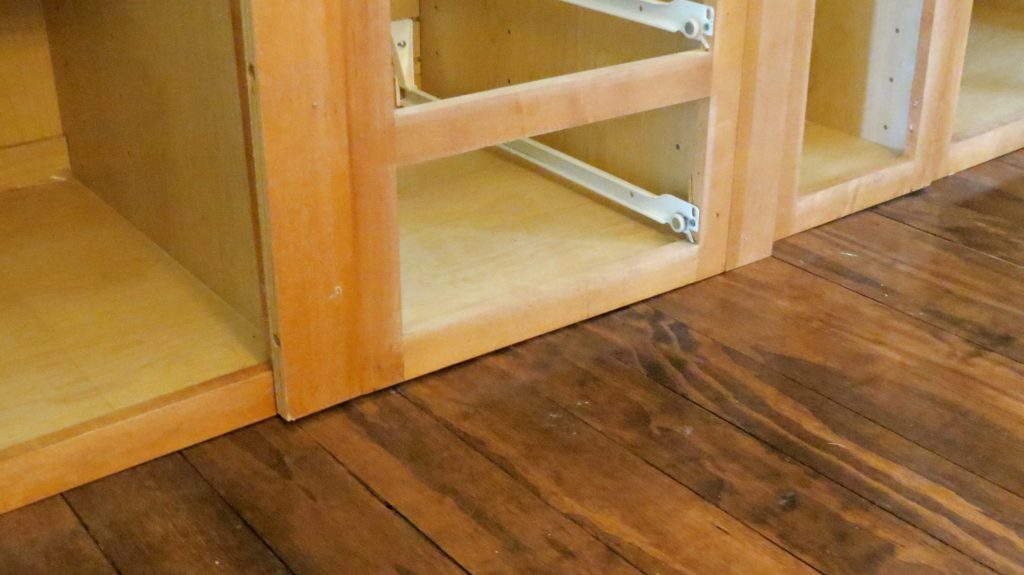 When we add the cabinet doors, they will butt right up to the floors so we need to add a 3" base that will lift up the cabinet and have a space to attach the trim to as some point.
The LOML is fantastic at creating cutting contraptions for our hand saw.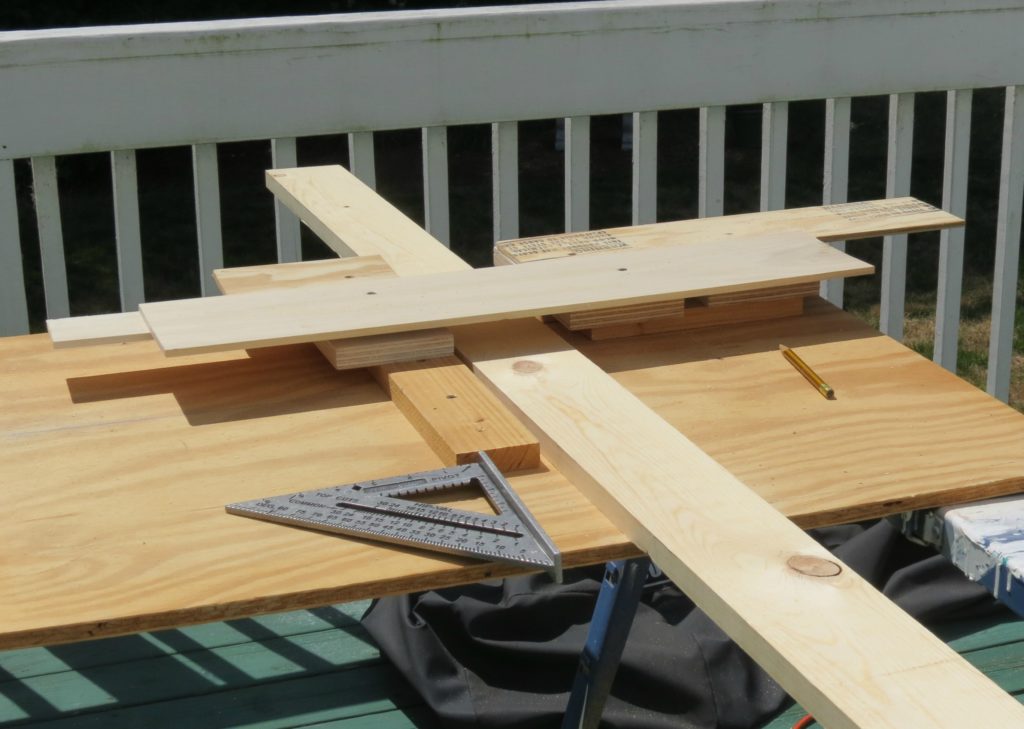 So we cut 1×4 boards into four sided boxes that fit into the crevice under each cabinet.
We used our nail gun that we bought for our guest bathroom redo to nail each piece into the cabinet.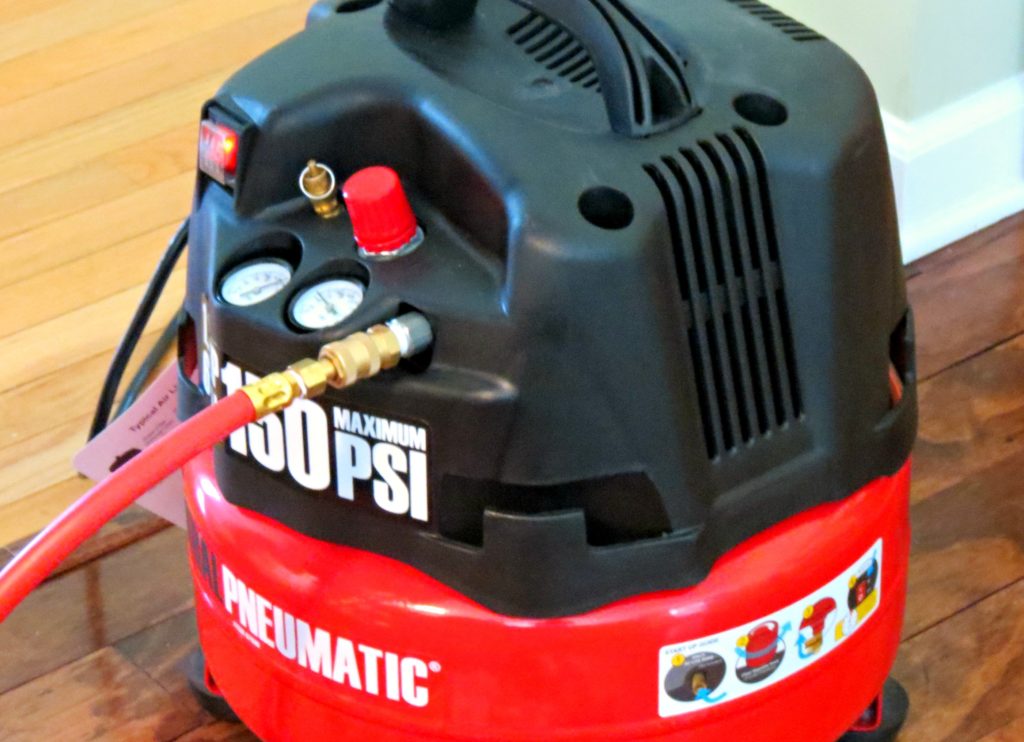 Here's what the cabinets look like all done (but not really all done!)
The family room is coming along nicely. Not fast enough for me though. If you know me at all, I do everything at warp speed. The LOML is a great complement to me because he does everything as slow as molasses in the winter! Got to love the man!!
If you want to read more about our family room makeover click on the links below.
TV Niche ~ How to get rid of it?
Planning for Built-In Bookcases
Hope y'all are having a great week so far. I'm enjoying having all my kids home from school for the summer. Oh yea, and sleeping in!!!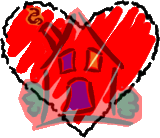 Love y'all,
Linda