A few months ago I redid Daughter #2's bedroom. Click the link to see the beautiful peacock room.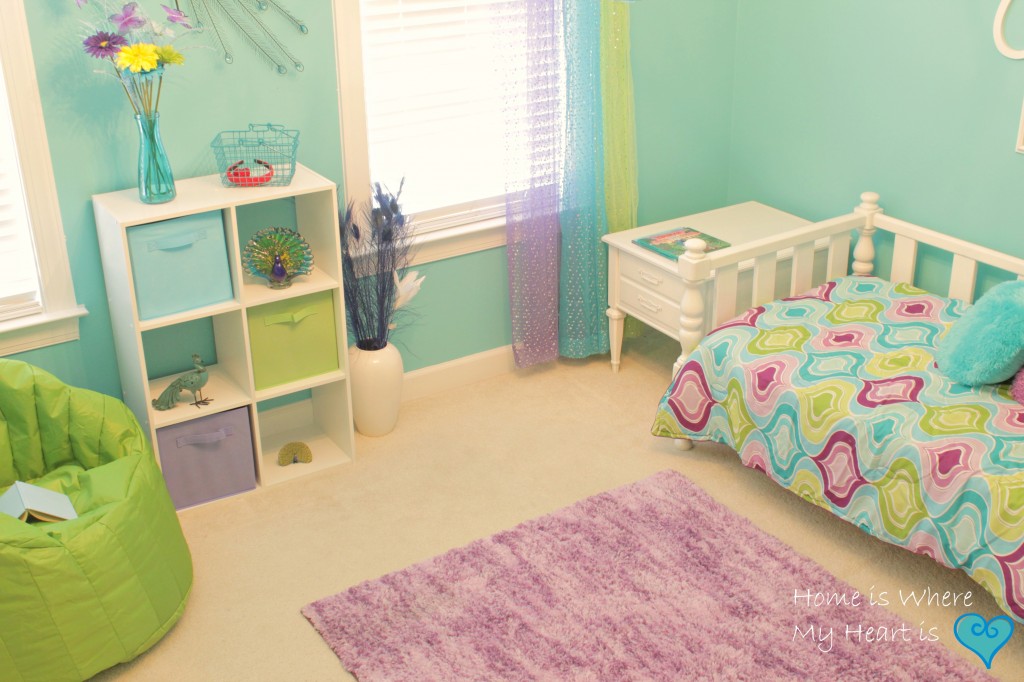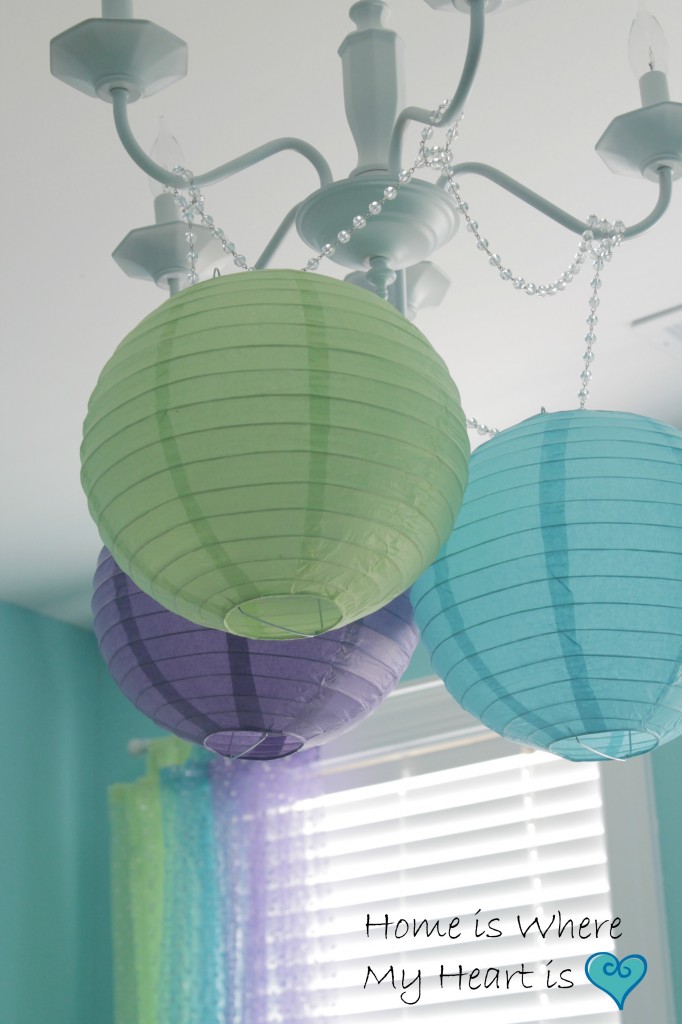 I hung these beautiful Chinese lanterns on the painted chandelier.
That was not my first plan for them. I imagined these beautiful lanterns hanging from the corner in a cluster with soft lights shining through them. Daughter #2 would love a beautiful night light like that.
We finally got to complete my vision.
We picked up our list of items from Lowes Home Improvement:
1) Sylvania 3-pack 7.5 watt candelabra base soft white decorative incadescent light bulbs (4.26)
2) Servalite 75 watt hard wired lamp socket cord (4.26)
3) 25 ft 18 AWG stranded copper wire (7.40)
4) IDEAL 25 pack plastic standard wire protectors (2.49)
5) Wiremold 3/4 in x 60 in low voltage white cord cover (8.94)
6) ceiling hook (already had one)
The LOML wrapped the lamp socket cord around the metal piece that holds the lantern in its shape.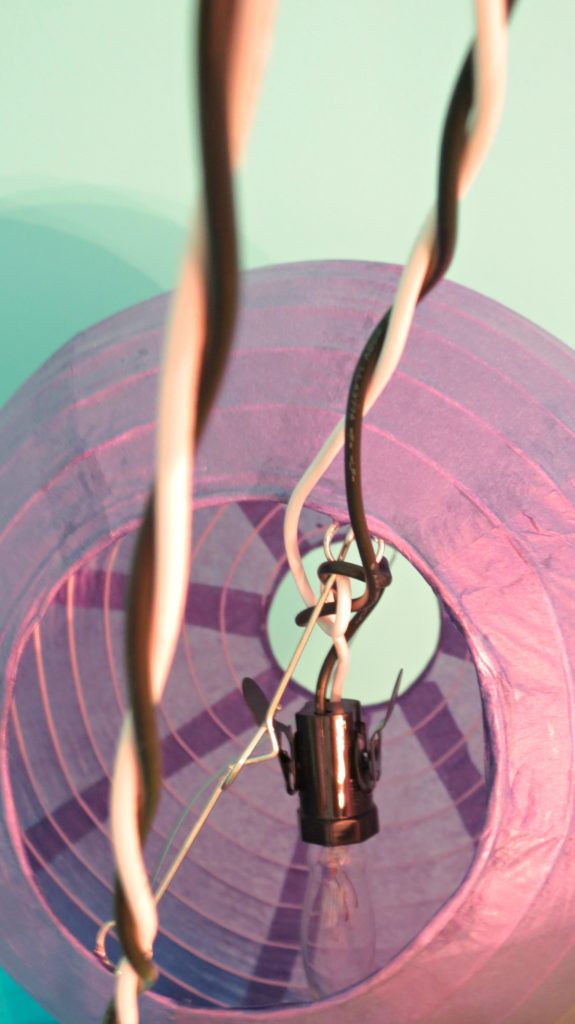 He then screwed in the bulb. On the other end, he attached the cord to the copper wire.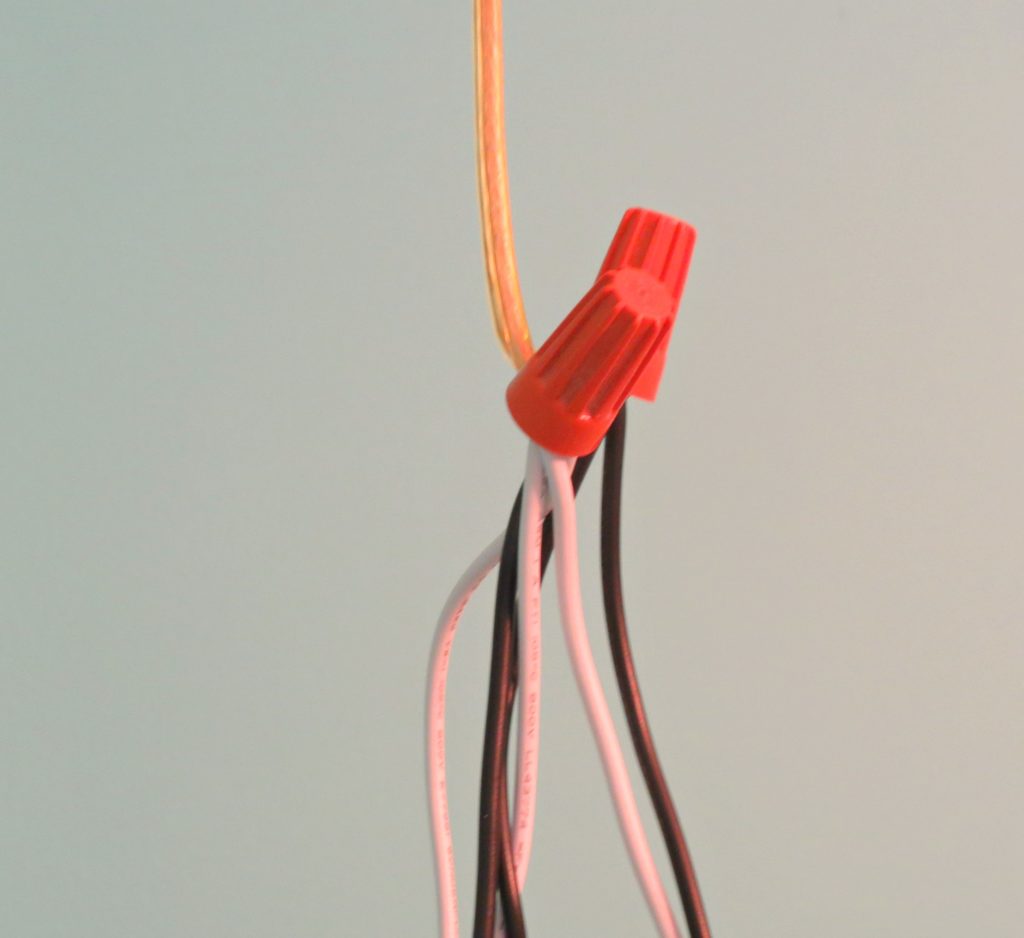 He measured how long the wire would need to be from lantern to outlet. I screwed the hook into the ceiling.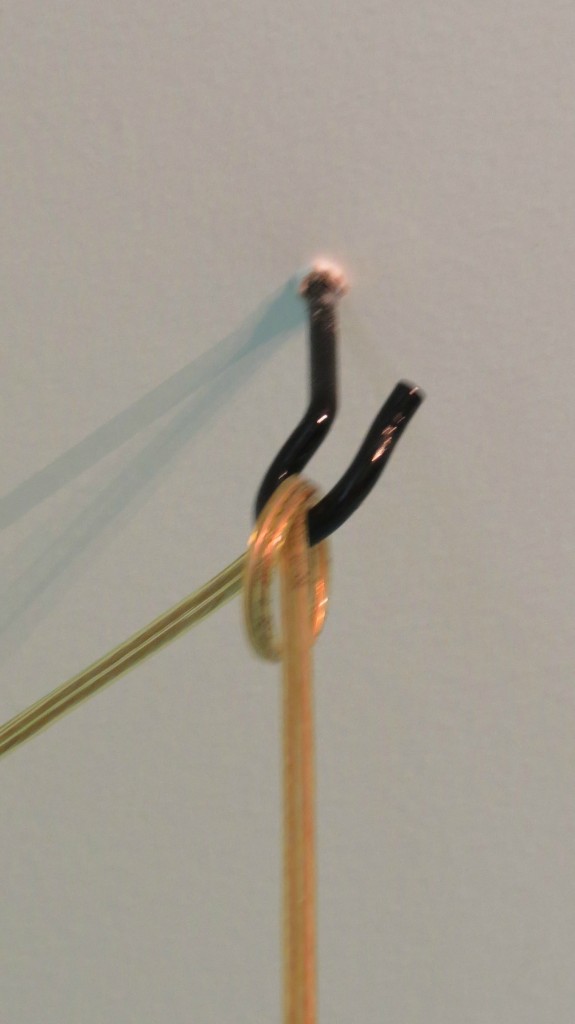 We hung the lantern at the height we wanted, wrapped the cord around the ceiling hook, draped the cord to the wall, and let the rest of the cord hang down to the outlet. We then hid the cord behind the cord cover against the corner of the wall.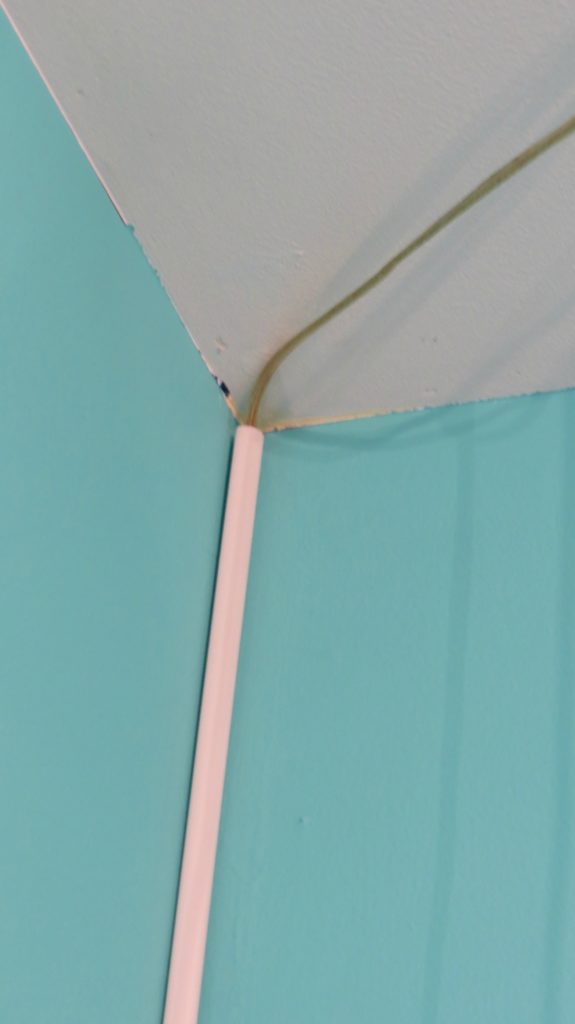 I covered all the exposed cords with green sparkly ribbon and some hot glue (I have the blisters to prove it ~ OUCH!).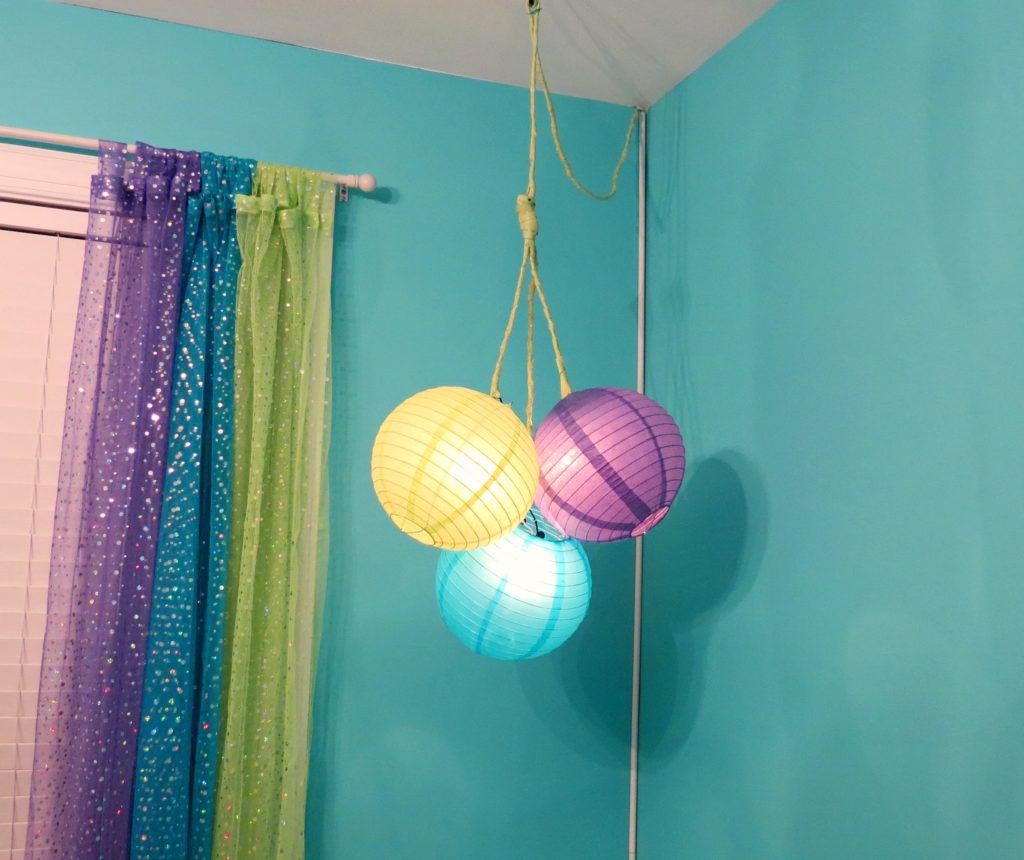 I painted the cord cover the same color as the walls.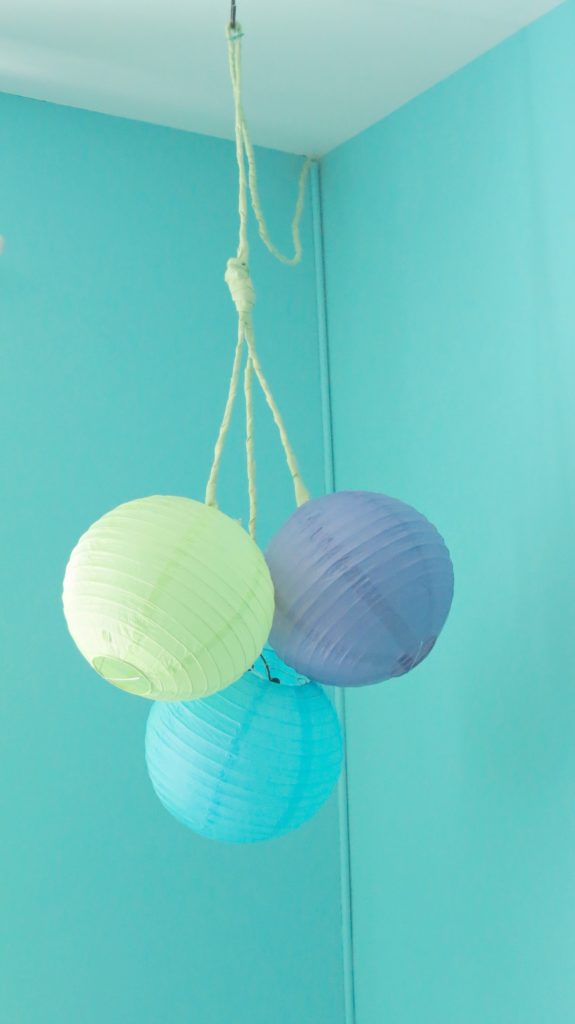 Daughter #2 absolutely loves her new nightlight (and so does her Mama!). The soft light is so beautiful!!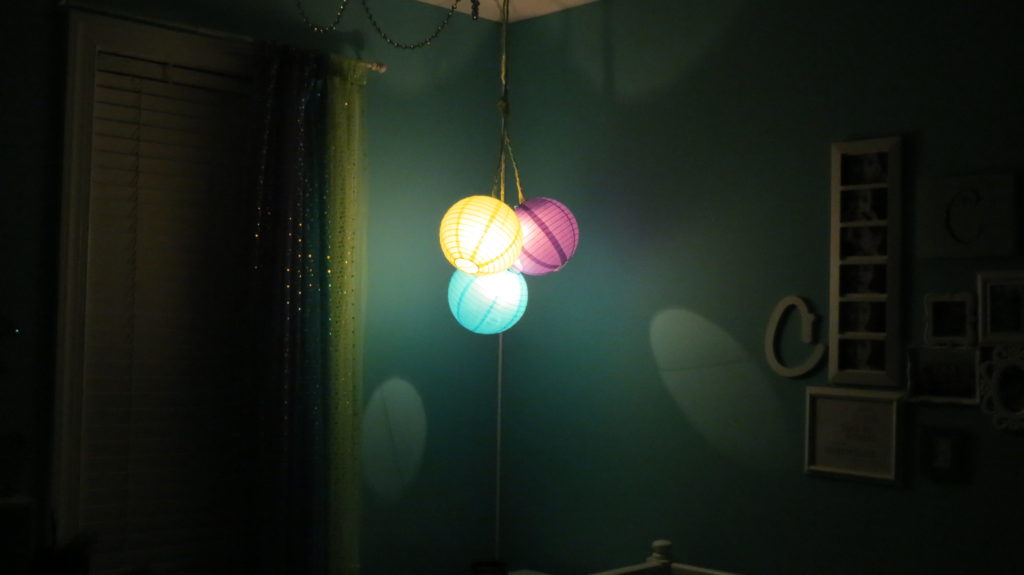 Hope y'all are enjoying this beautiful holiday weekend with family and friends!
Happy Independence everyone!!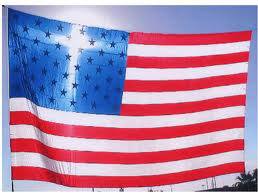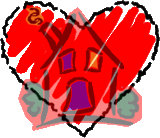 Love y'all,
Linda