Last weekend the LOML and I got a lot of fun stuff finished. 🙂
Remember the built-in bookcases we are working on in the family room.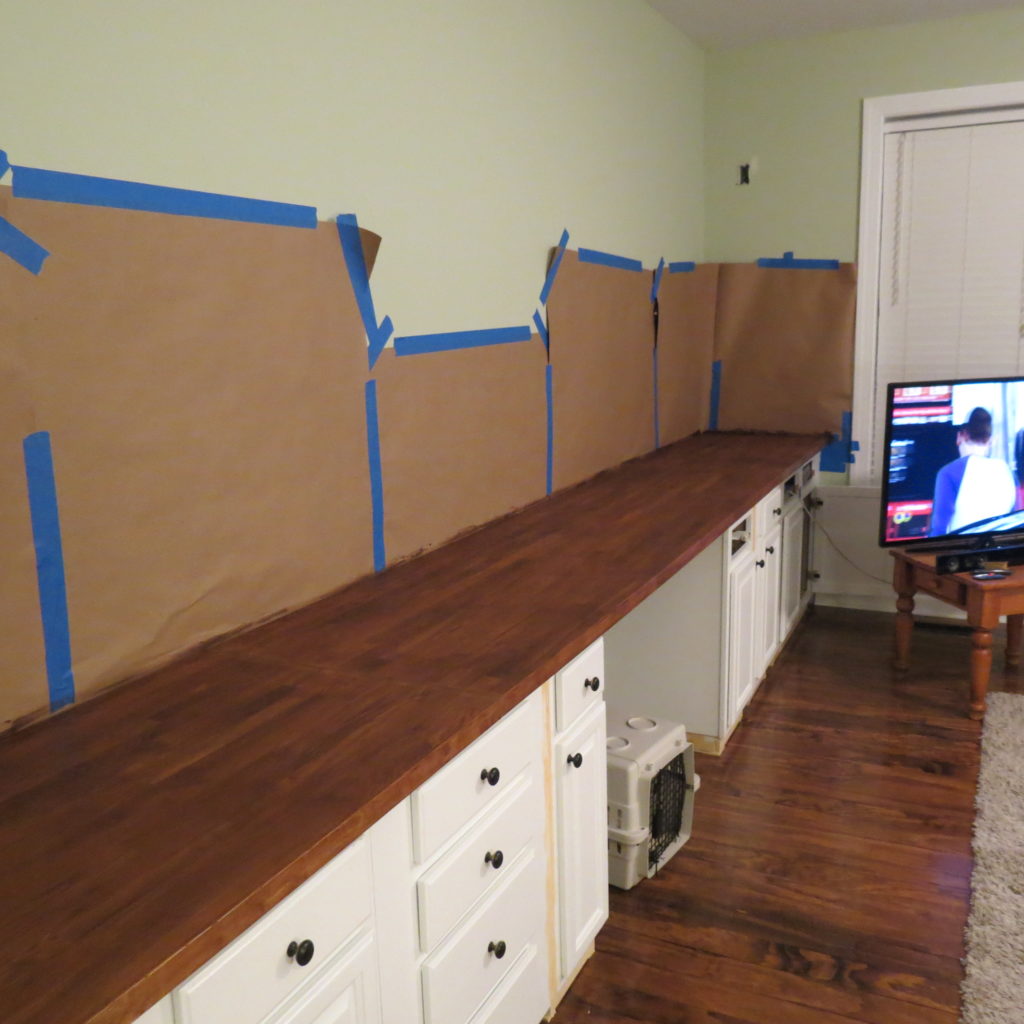 Notice the trim is not done.
The LOML found this baby on Craigslist.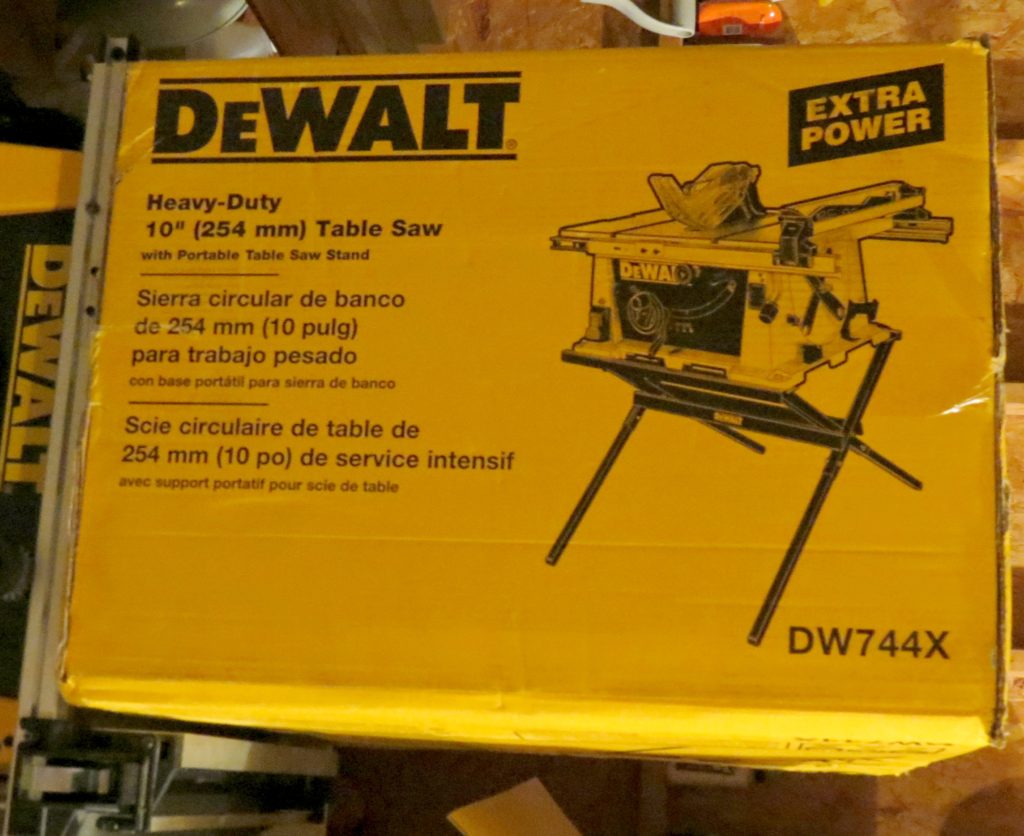 The man he bought it from was kind enough to teach the LOML how to use, care for, and store it properly. He built a custom stand on wheels and side shelf that folds out to hold the wood while you cut.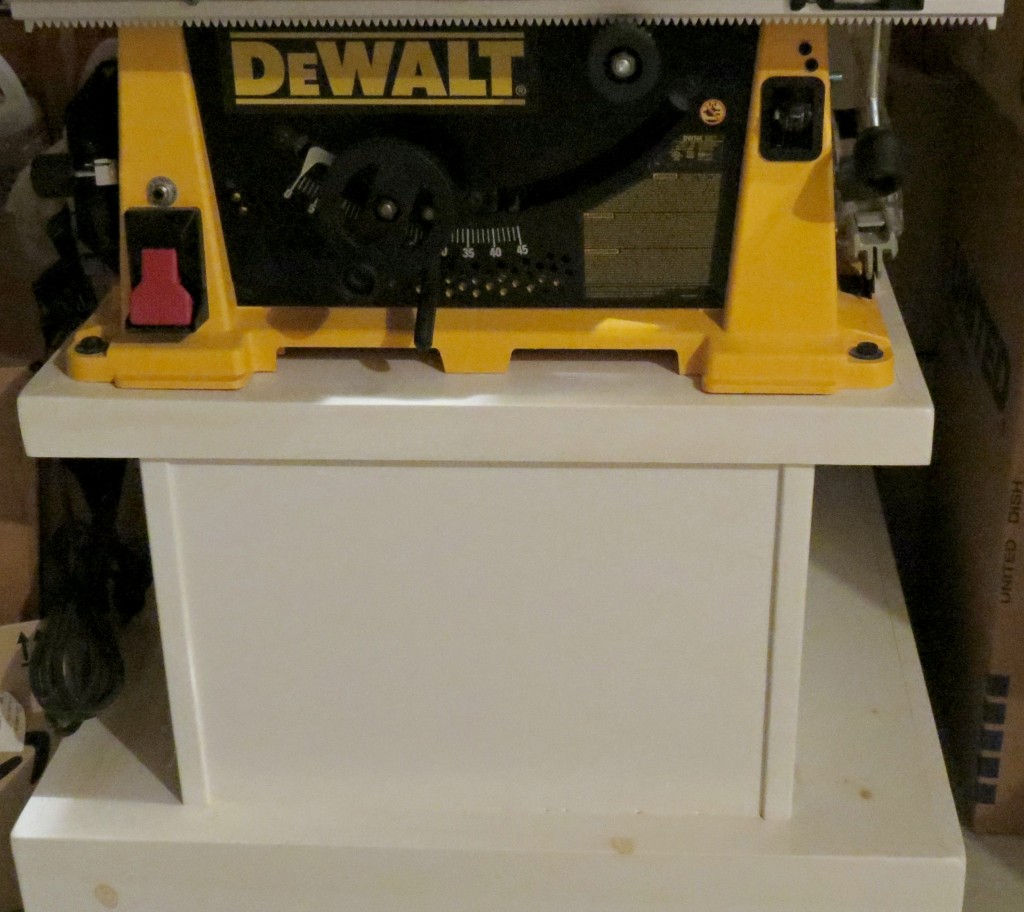 The LOML said the kind man's garage was something to envy. Very clean and organized. We're so not there yet 🙁
Using his cool new tool, the LOML cut the baseboard trim and the quarter round for the bottom cabinets. That will be tomorrow's post.
In another room, I was painting upholstery. I have a garage full of furniture that is old and out of date. One day, I was browsing Pinterest and came upon this cool idea.
What a great idea!!!! And it can save me a bunch of moola!!
Son #1 just moved into a new apartment and he asked if he could have a reading chair and ottoman that has been sitting in the garage for years. Guess what color it is?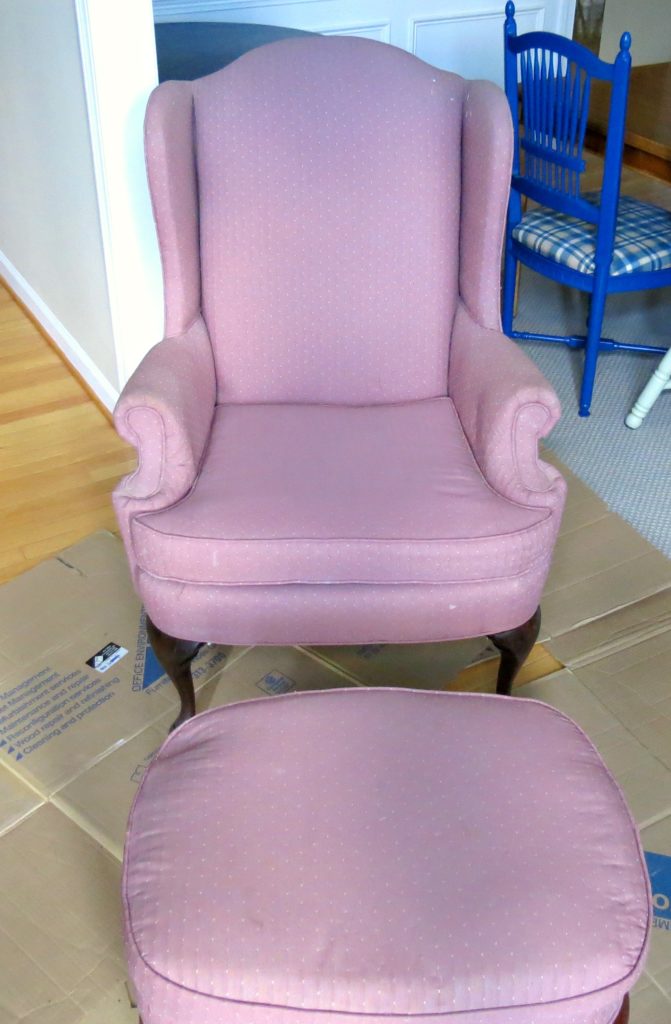 PINK!!!
That just won't do. So I remembered seeing the painting upholstery idea so I bought all the supplies at Michael's.
1) Acrylic satin paint in the color Olive Green by Martha Stewart,
2) A spray bottle full of water,
3) A paint brush,
4) Fabric medium,
5) Fine grit sandpaper.
I mixed 2 parts paint to 2 parts fabric medium to 1 part water. Daughter #2 stirred well.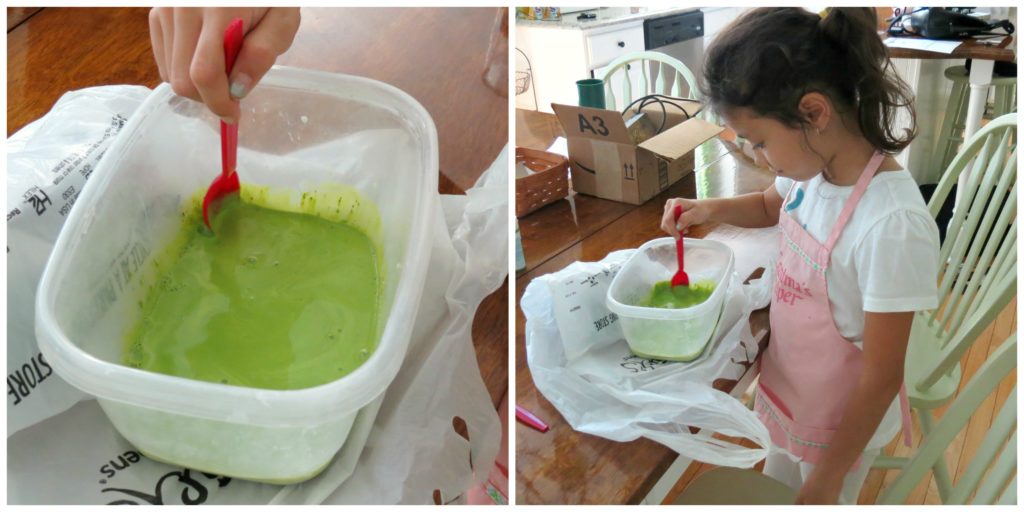 I vacuumed the chair and ottoman thoroughly. I divided the seat into sections. Daughter #2 sprayed the first section generously with water.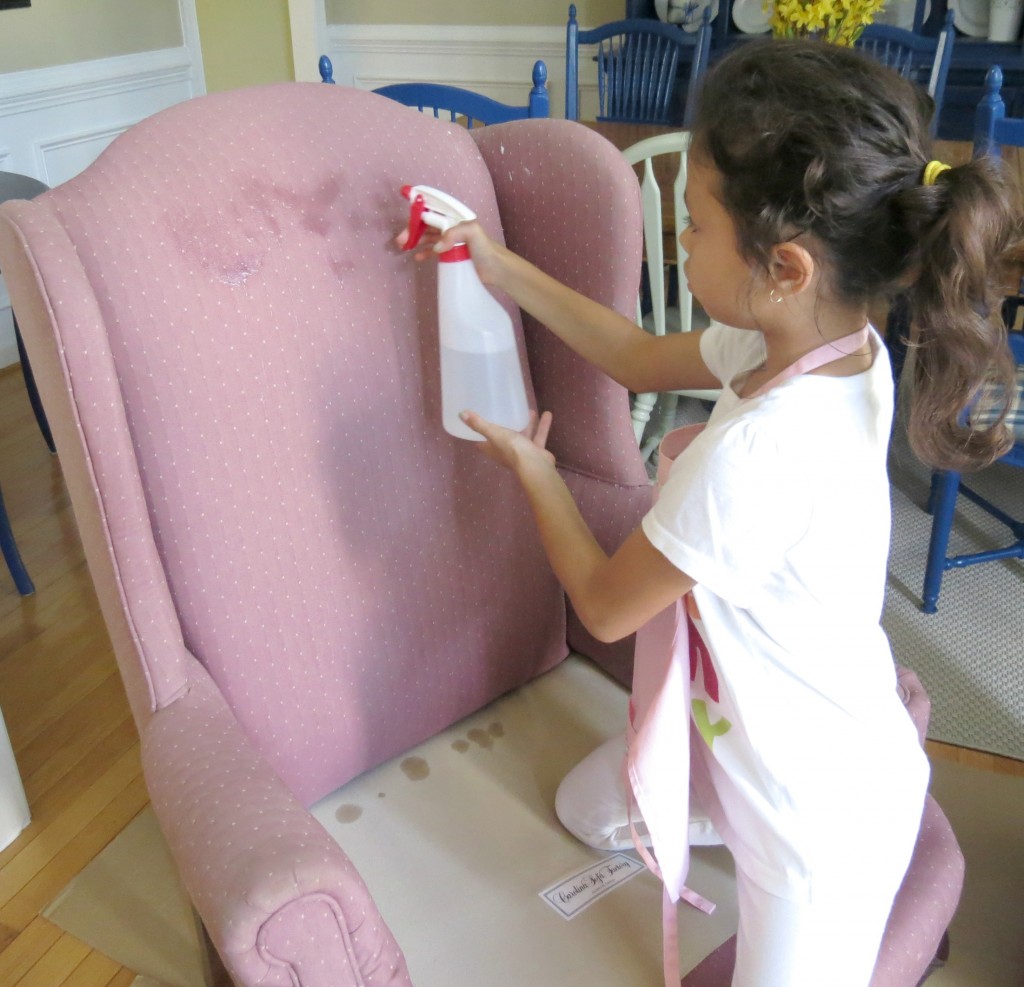 I then painted a thin coat of paint mixture and brushed it into the fabric really well. I repeated with all the sections.
This is what it looked like after the first coat. It was UGLY!!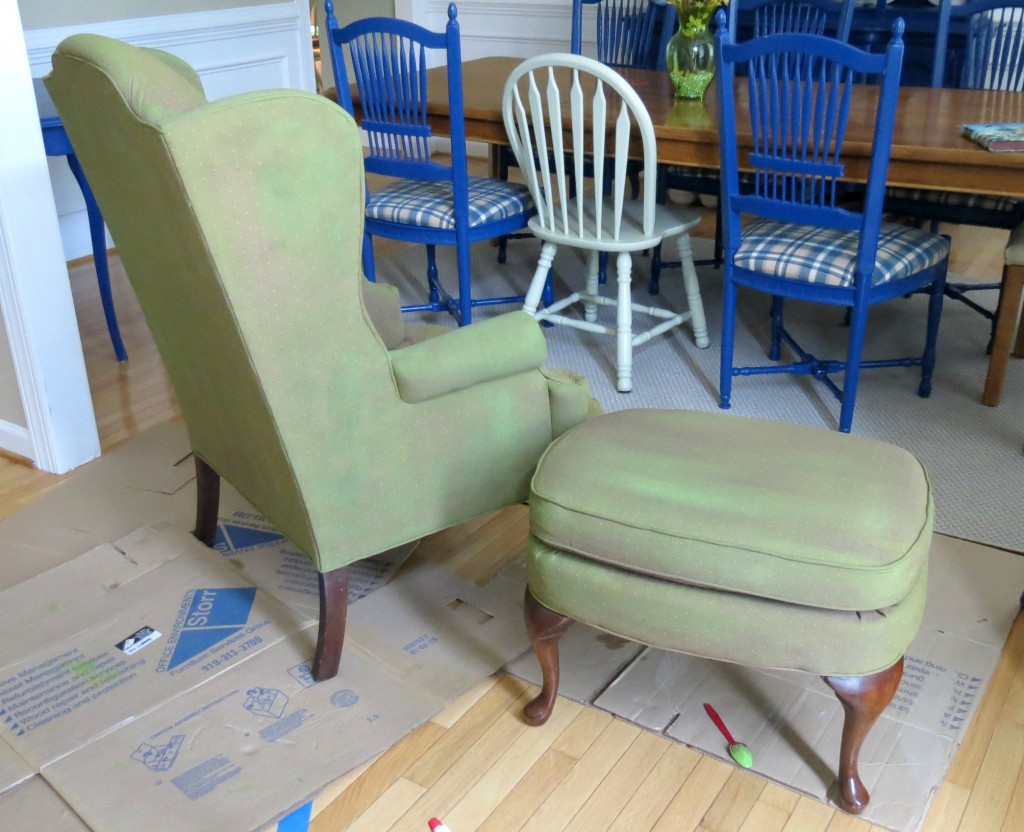 This is after the second coat.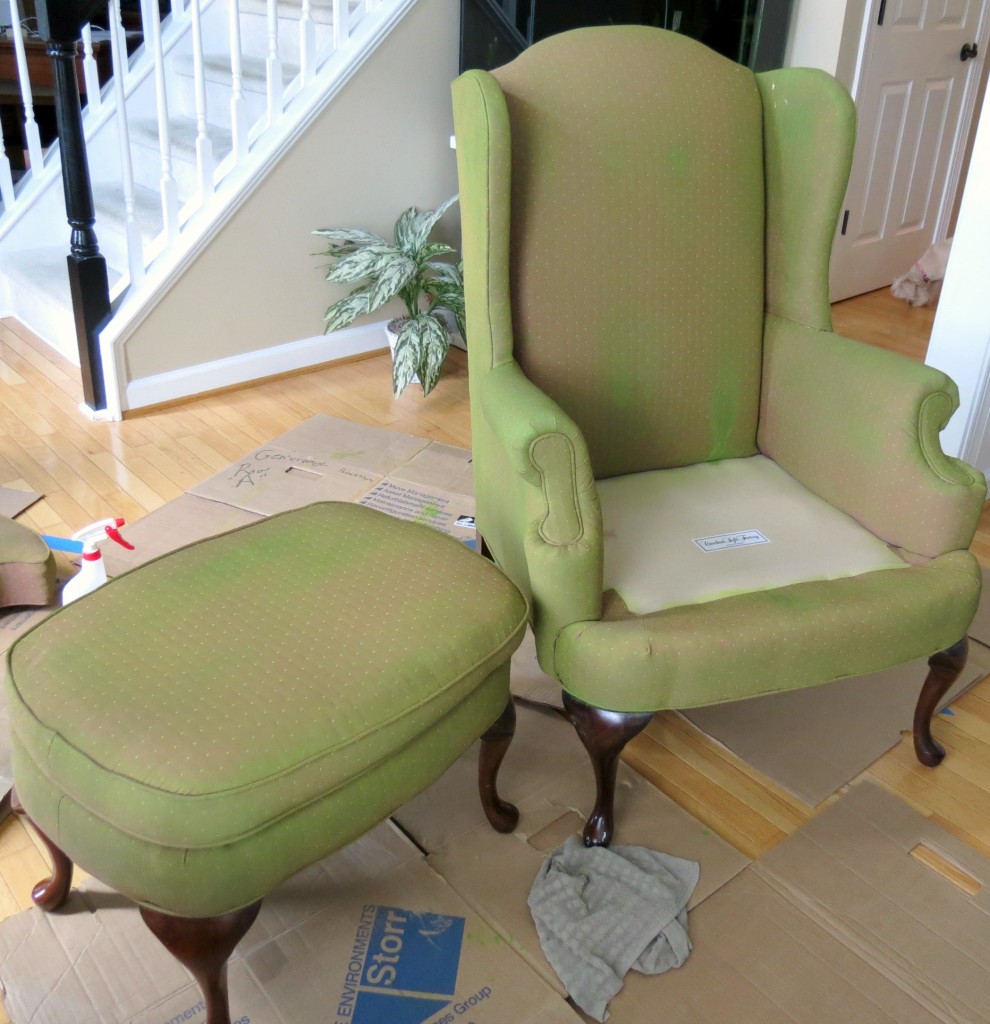 This is after the third coat.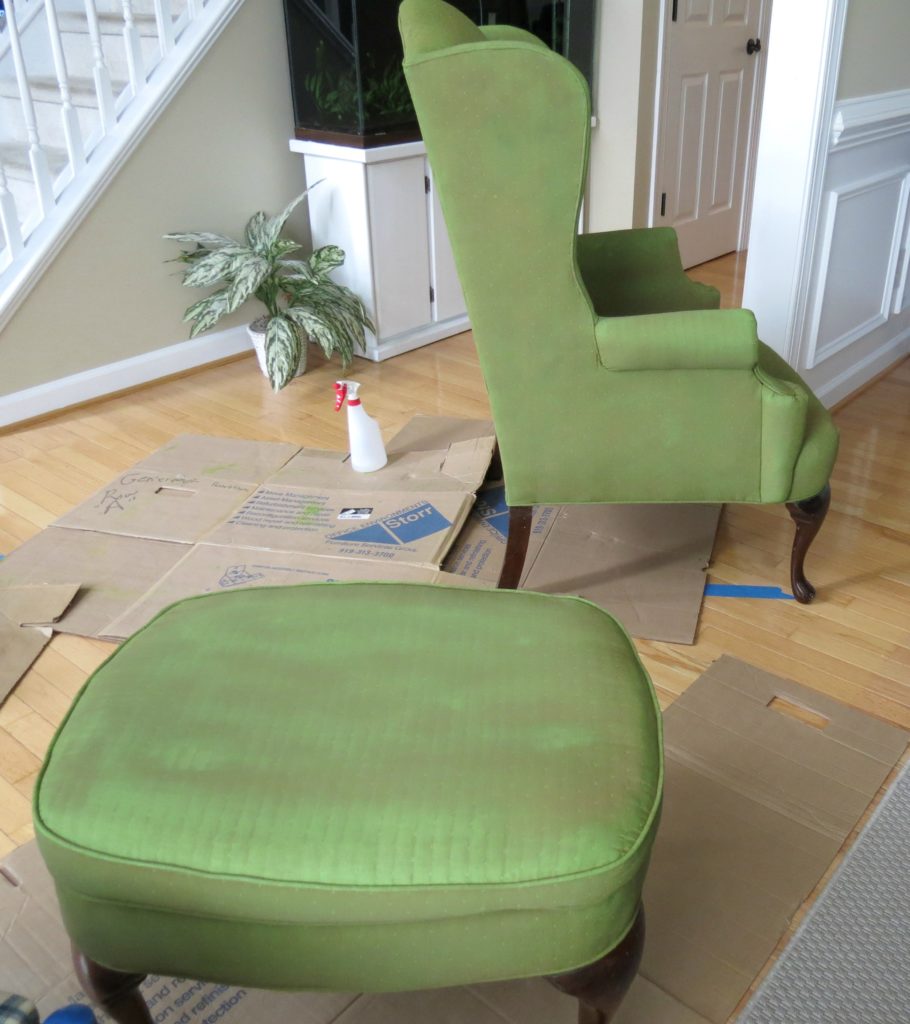 For the fourth coat, I mixed the paint and medium but used a very little water. It was much thicker painting it onto the fabric.
And the fourth coat!!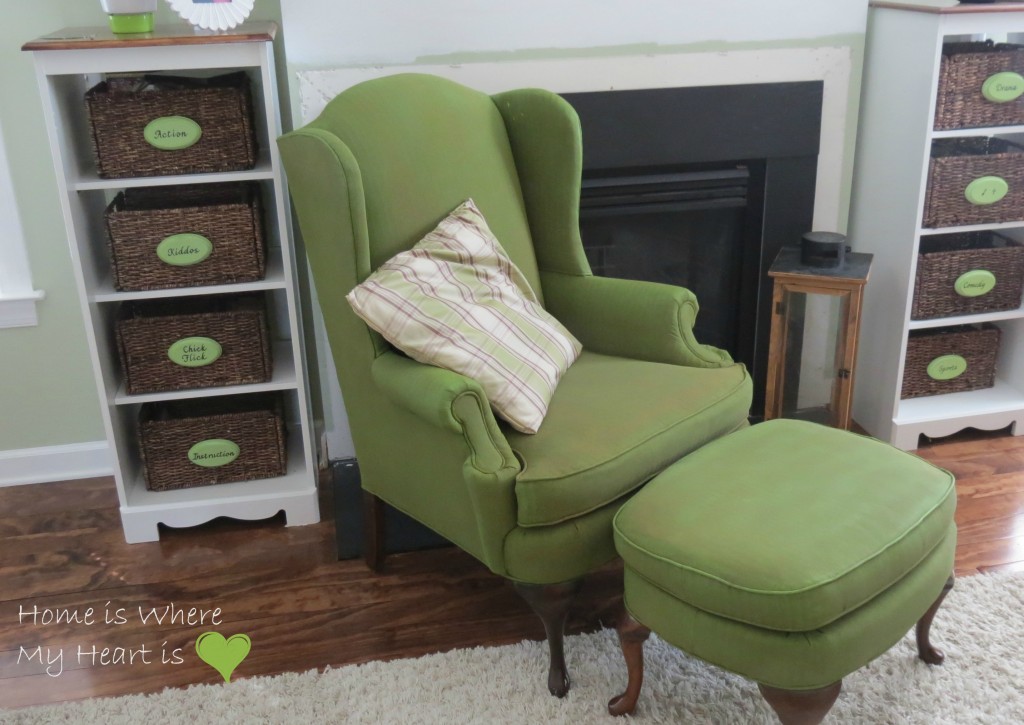 It turned out really pretty! It was a lot of work and time but it sure was cheaper than buying a new chair.
Have you ever tried painting furniture? It was my first time and I'll probably do it again!
Here's a little before and after. I love these!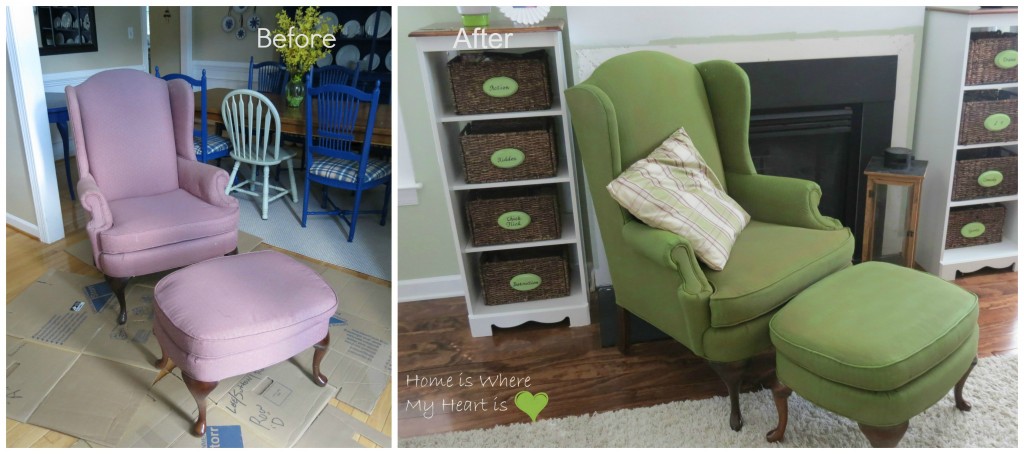 Thanks for coming by! Have a great weekend!
Linking up to Not Just a Housewife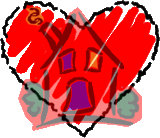 Love y'all,
Linda