My youngest kids, Daughters #1 and 2, are in a year round elementary school. That means they are in school for about 9 weeks, then off for about 3 weeks all year long. Their breaks are a little longer for Christmas and summer. All my kids have gone to year-round schools since we moved to NC from FL. We absolutely love it!! I think it's a brilliant idea. None of that "What are we doing today?" every day for the whole three months of summer break.
Anyways, the girls are tracked out now so we're having fun watching movies and playing board games. Oh yea, and the best part….
SLEEPING IN!!!!!
Because my beautiful, fun-loving girls are home, I'm moving pretty slow with my built-in bookcases.
The next tool we used in the (DA DA DA)(long pause then the Allstate guy says)
THE CONSTRUCTION
OF THE BOOKCASES!!
is the Kreg Jig, Jr. I got it for free at the Haven Conference a couple of years ago. I knew all those fun things I got would come in handy!!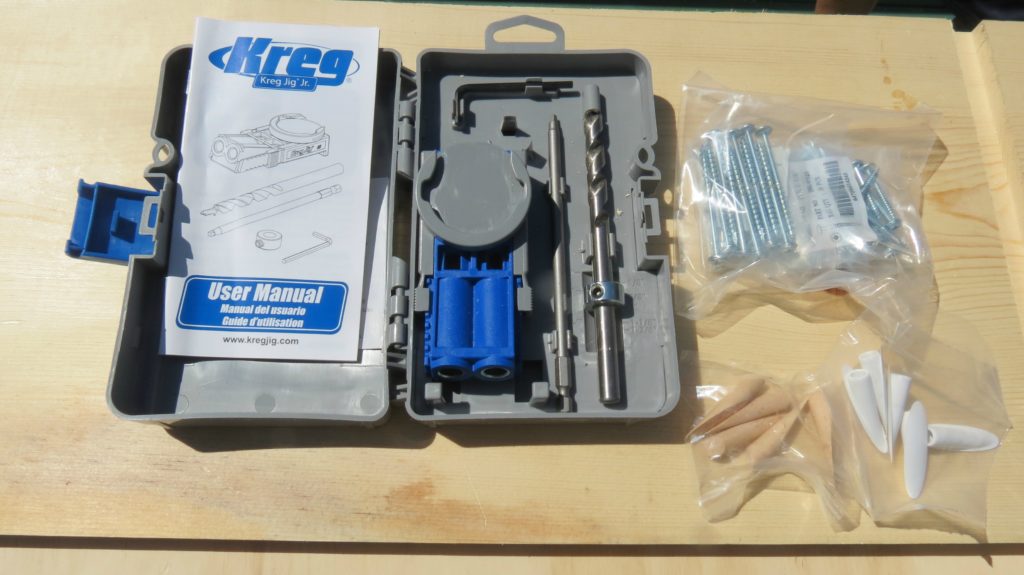 The bookcases are sitting on a butcherblock countertop that goes from one end of the room to the other. Now, we have to attach the bookcases to the wall, the ceiling and to each other (since we built them in separate sections).
To attach each section to each other, we made two screw pockets in the top of each side with the Kreg Jig, Jr.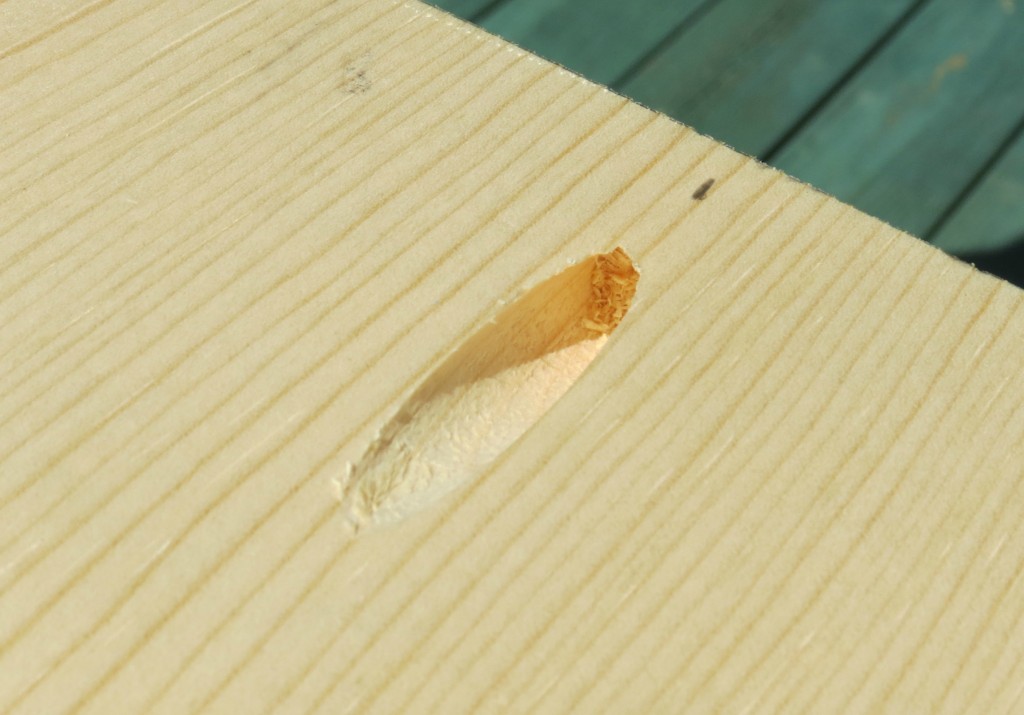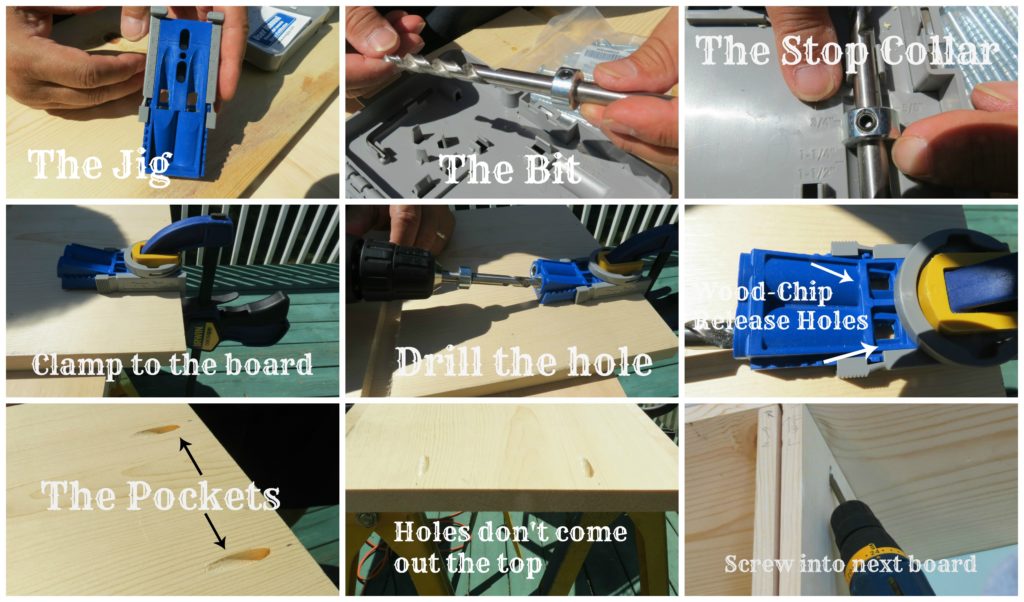 Next time, I'll tell y'all about the nail gun and show you some pictures of the finished bookcases.
YES, I SAID FINISHED!!! YIPEE YAHOO!!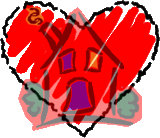 Love y'all,
Linda