First and foremost, I want to thank you for all the kind words and features of my built-in bookcases. Each kind word has put a smile on my face. Thank you Thank you Thank you!! We are enjoying the bookcases immensely!!
Now, I have a confession to make……
I am such a bad person!!! I'm so embarassed to tell y'all something but I feel I have to be honest.
How bad would you think I was if I told you…..
READY?
Besides our built-in bookcases that we just completed, I have not put ONE, NOT ONE fall decoration out. NOT ONE!!!!
Last year I was so good.

We made Louie the scarecrow and I stenciled a pumpkin. We had mums everywhere.
This year, NOTHING!!! Please forgive me. I'm a slacker this year. Have you ever had a moment when you just couldn't get it together?? That's me this Halloween.
One thing, we did repeat from last year was Ken's Korny Corn Maze.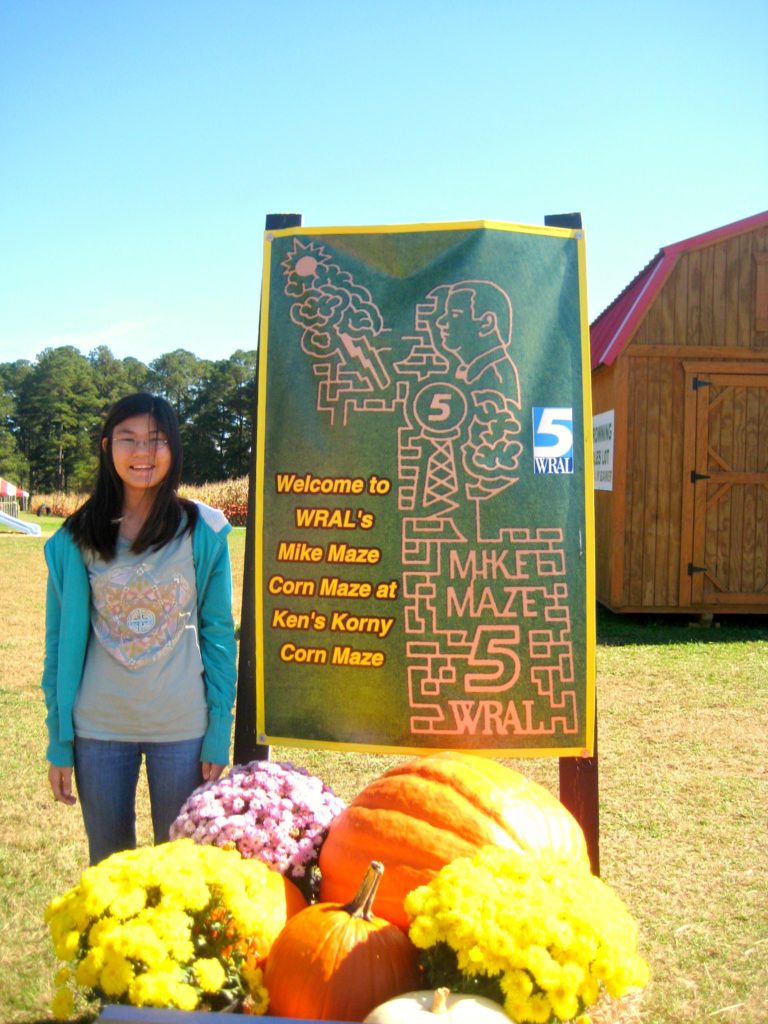 We broke up into three teams this year instead of the two we did last year (and WE WON last year! I'm just sayin'). This year we (me, the LOML, and Daughter #1) came in second to Son #2, Son #4 and Daughter #2. Son #3 and his girlfriend Miss J came in third. The course is about a zillion miles long and it's broken up into three colors. Each color has four stations. Each station has a corresponding letter spelling Kens Corn Maze. We were given cards with the letters on it. At each station, we had to punch a hole into the letter on the station.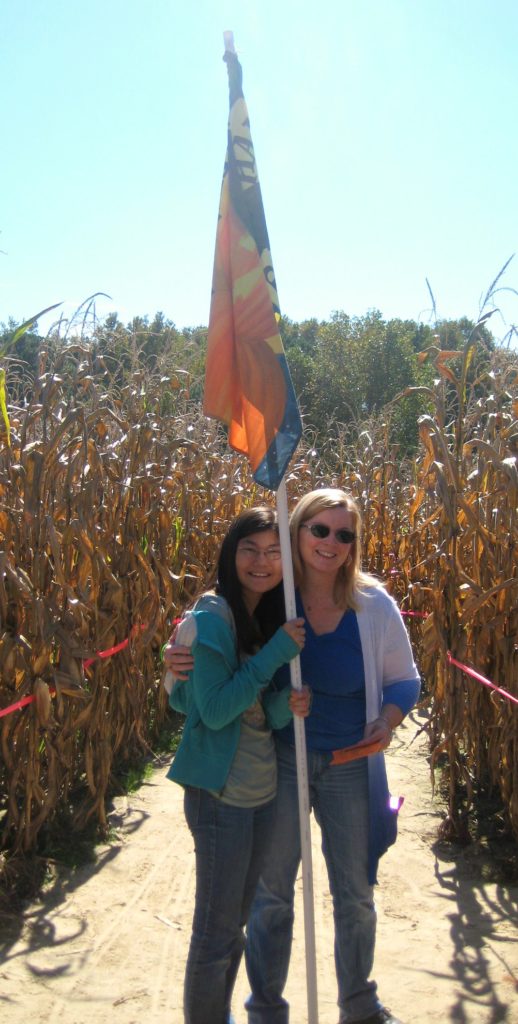 We carried a flag around just in case we got lost. The staff could find us if we waved it.
Here's one of the stations.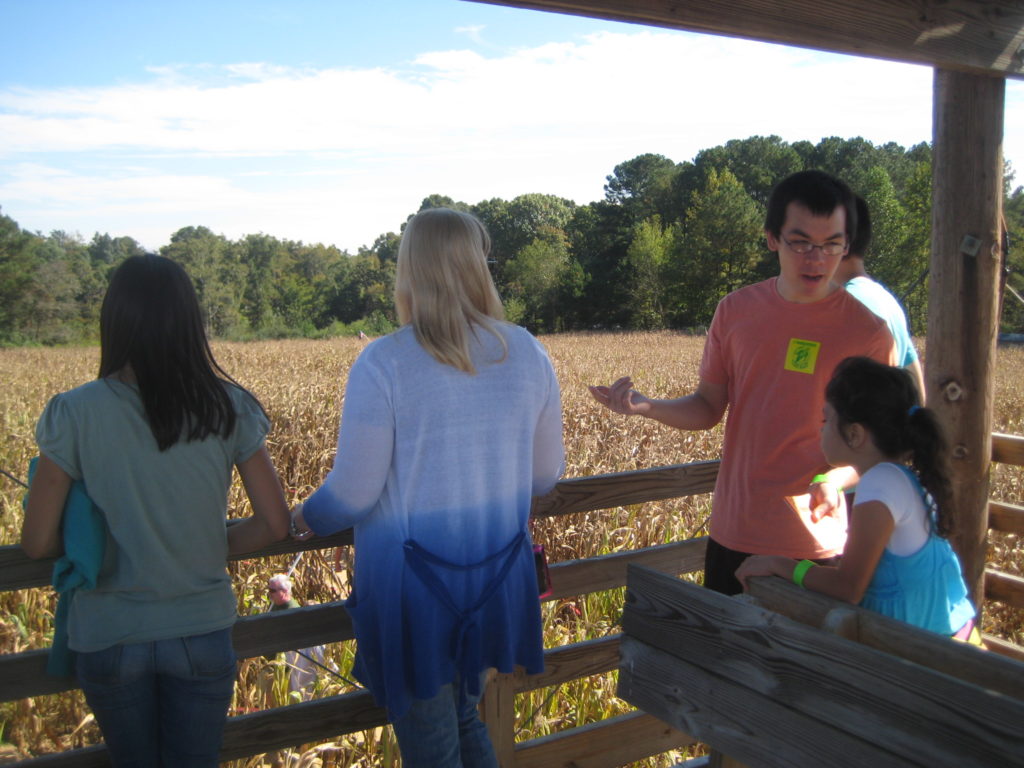 Here we are waiting for the losers third winners.
There was also a checker board,
a height measuring chart,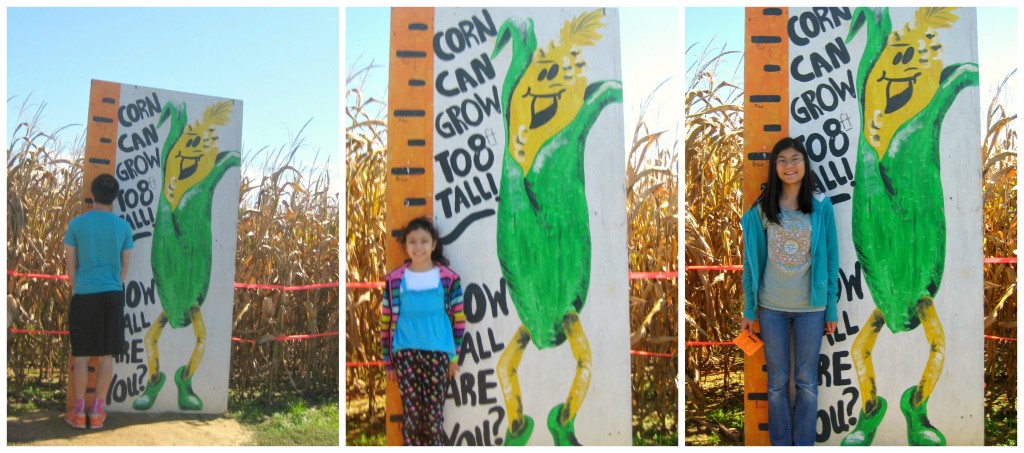 a cornhole game,
and fun decorations (my kids are such troopers!). You can tell how much they wanted to pose for these pictures 🙂
As you can see, it was an absolutely beautiful day and we had a great time having fun together.
I LOVE MY FAMILY!!
This weekend will be a little chillier. We had our JV football game tonight. It was about 58 degrees out. Not too bad! Tomorrow, we have our son's varsity football game. It's supposed to be about 39 degrees out (BRRRRRRRRR!!!). Saturday night, we are going to Appalachian State University to visit with Son #2 and watch the Mountaineer football team play Georgia Southern. It's supposed to be 29 degrees. AHHHHHHHHH!
I need to state again…
I MUST REALLY LOVE MY FAMILY!!!!!
I hope y'all have a wonderful (and warm!) weekend!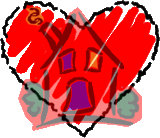 Love y'all,
Linda