I think I've written before about how the LOML gets shafted on his birthday every year because it falls on Valentine's Day.
He gets to buy me things on his birthday. That must stink!!! He says it doesn't but he's a saint. I'm a little more self-centered than him. I want to get all the presents on my birthday!!!! And any other days you want to give them to me!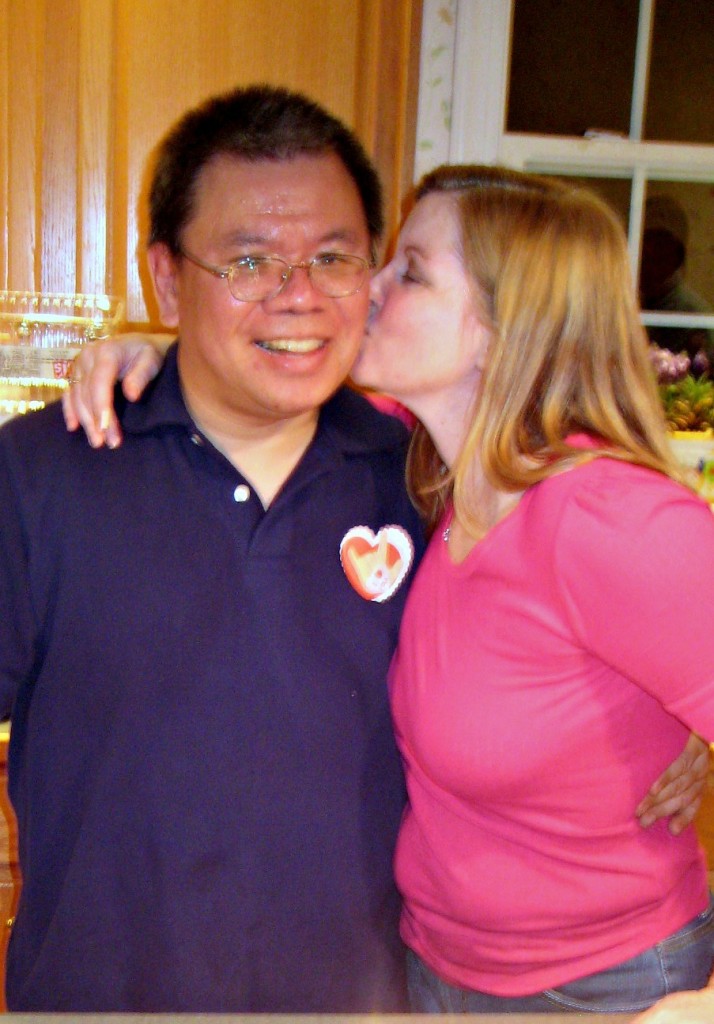 Here we are at his surprise 50th birthday party a few years ago.
I haven't decided what to do for his birthday this year yet but I'm having a lot of fun decorating my new mantel to celebrate the holiday of "LOVE".
First, I got out this family frame that I received from Son #4 for Christmas so I printed out some of my favorite pictures in black and white.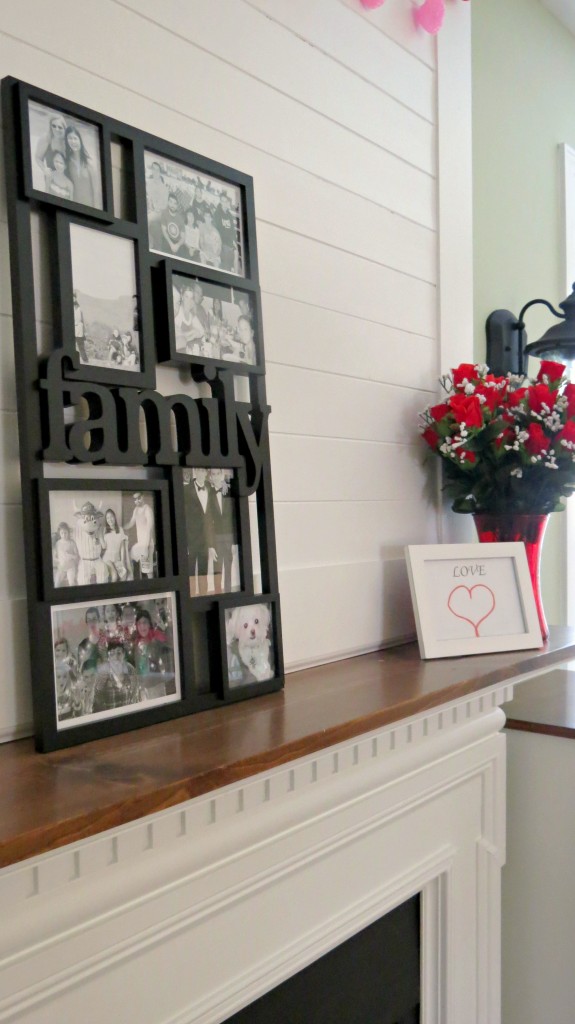 But, after I put it up on the mantel, it got lost because it was too small.
The next thing I did was take down this picture from above the computer table that I made from an old window I found out the ReStore for $5. You can read all about it here.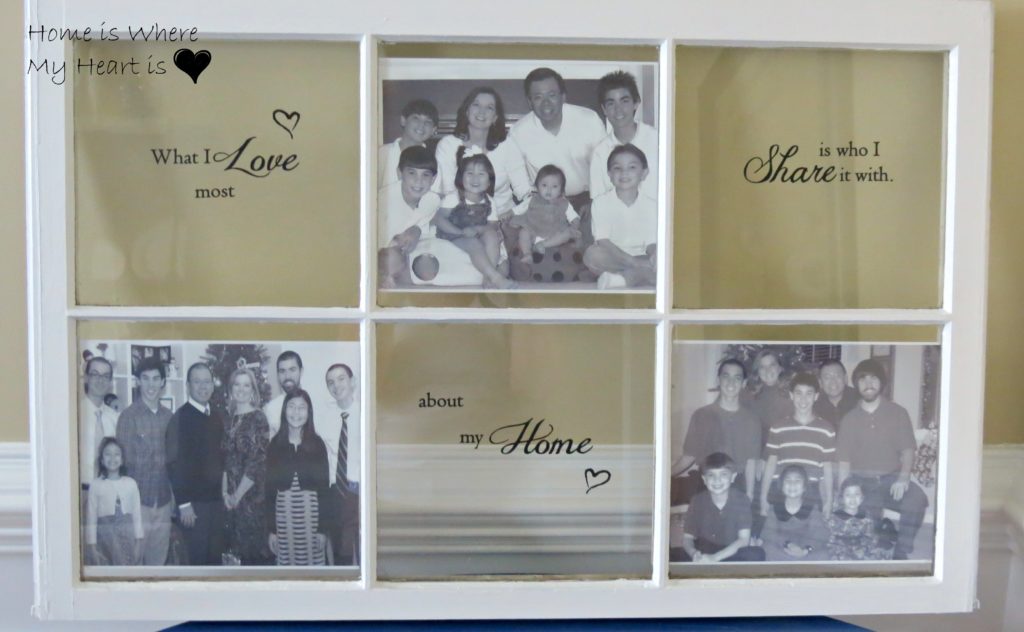 I think it fills the space much better.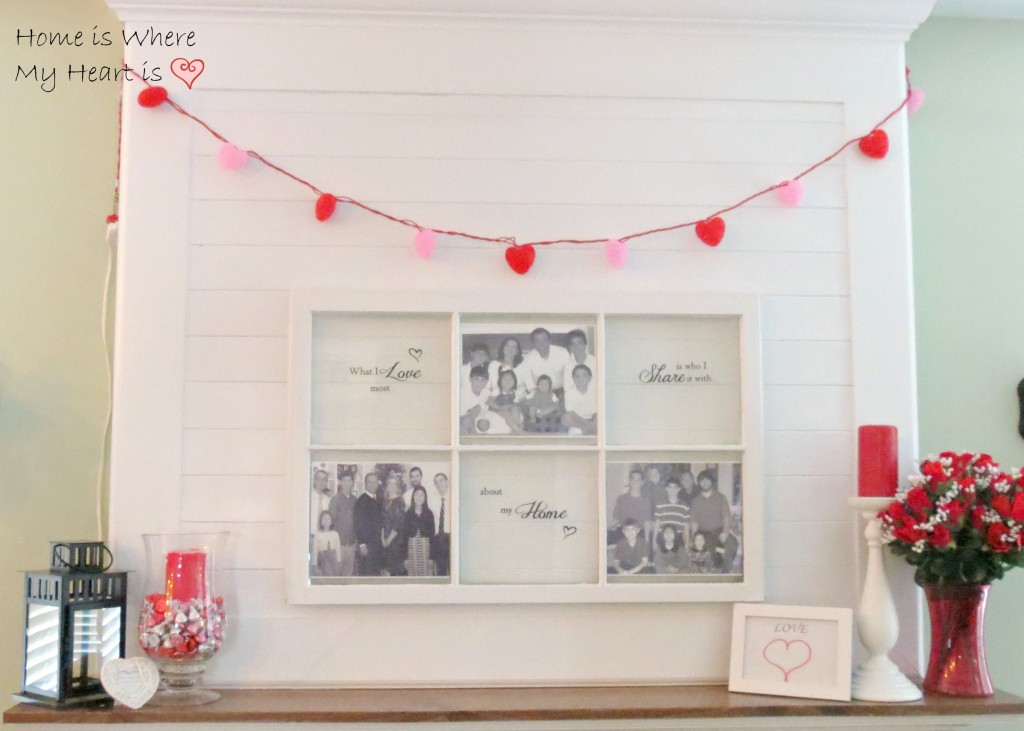 I filled one of my hurricane vases with Valentine Hershey kisses and a red candle.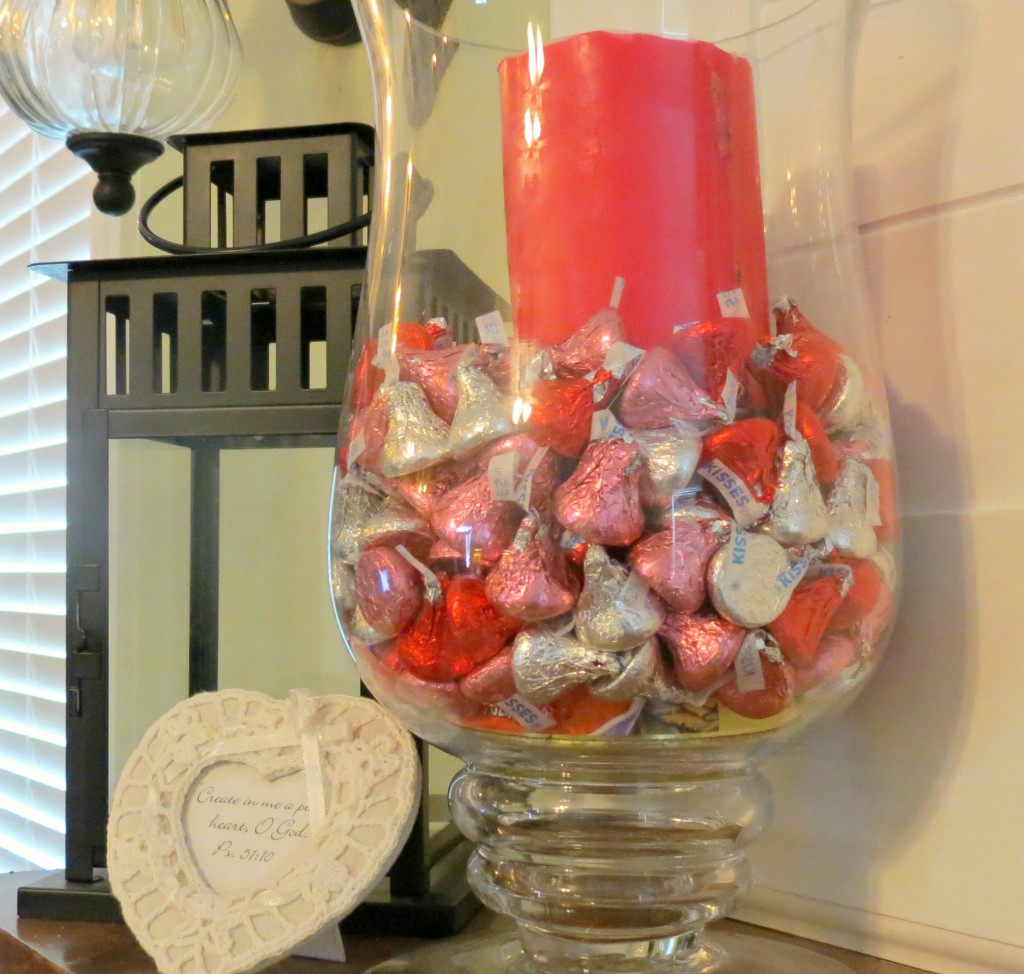 I took down one of my red vases and filled it with artificial red roses and babies breath from AC Moore. I apologize for the price tag that I left on the flowers. I just ripped it off!! I framed the word "LOVE" and drew a heart. So simple!!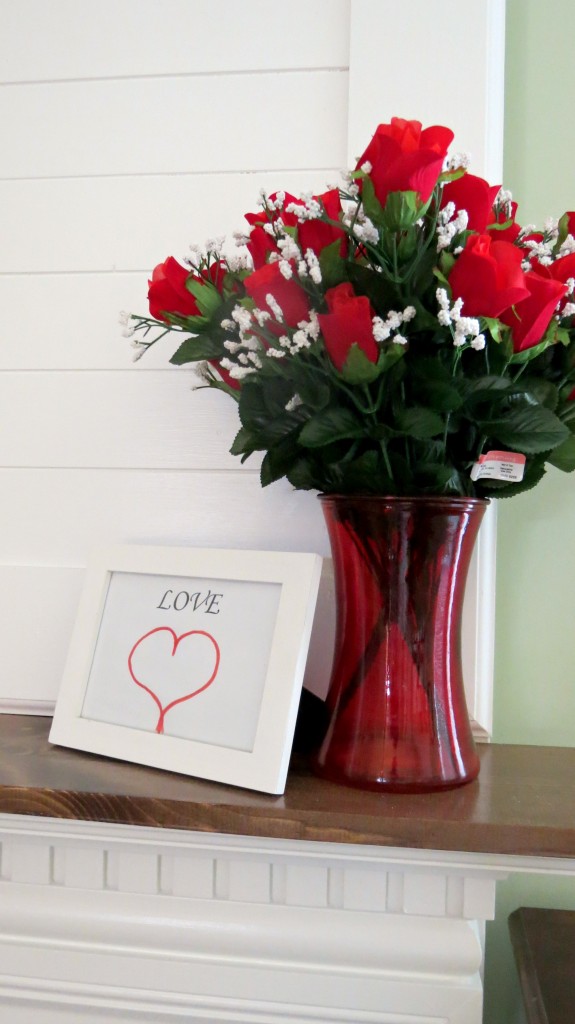 I needed some height so I added a tall candle holder and red candle.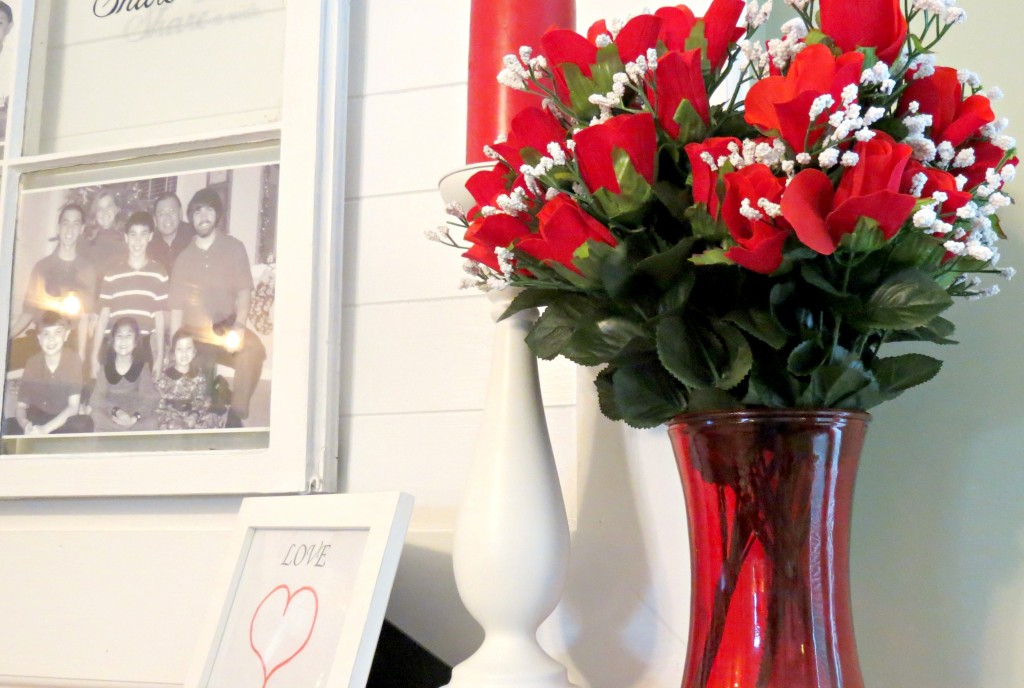 I found a cute string of red and pink heart lights at AC Moore so I swagged them over the mantel.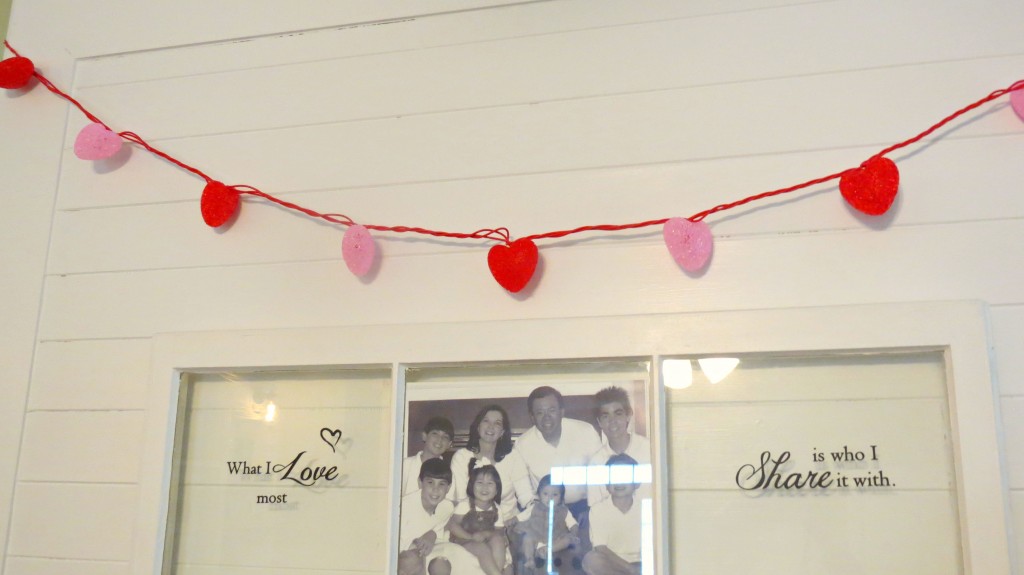 And with the lights on….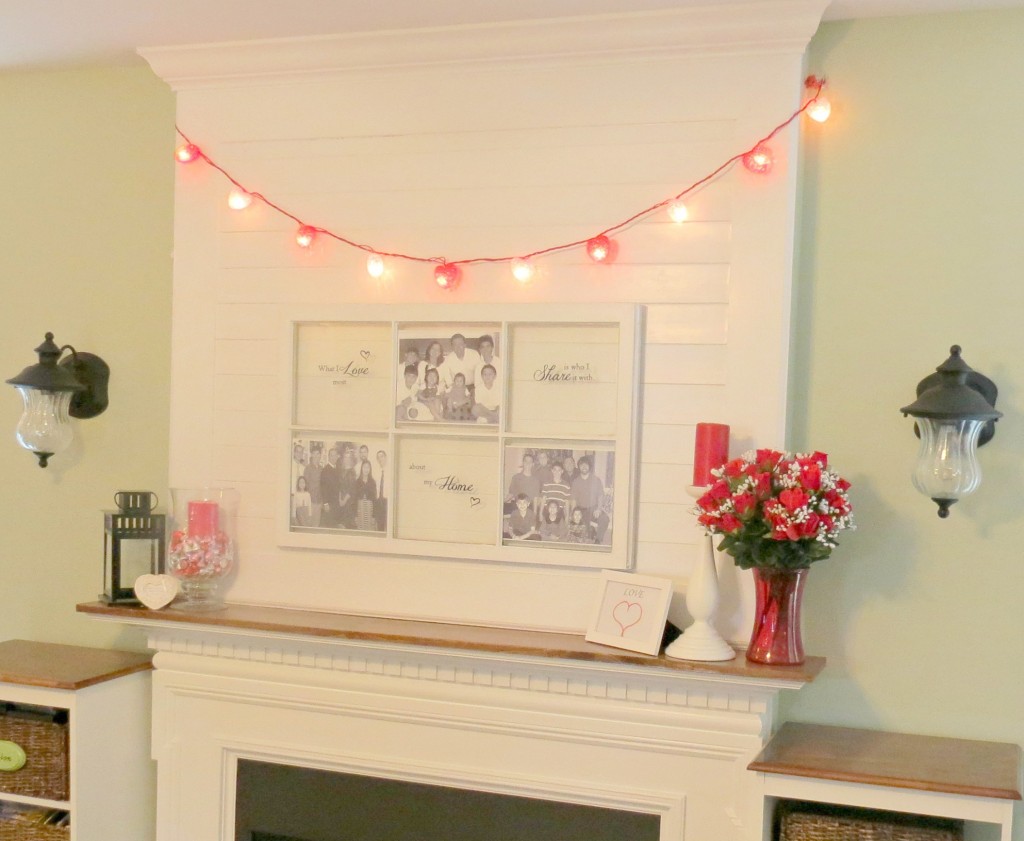 I'm enjoying decorating my new mantel. I just love it!! You can read all about how we built it here.
Let me know what you think of all my cheerful red Valentine's Day decorations!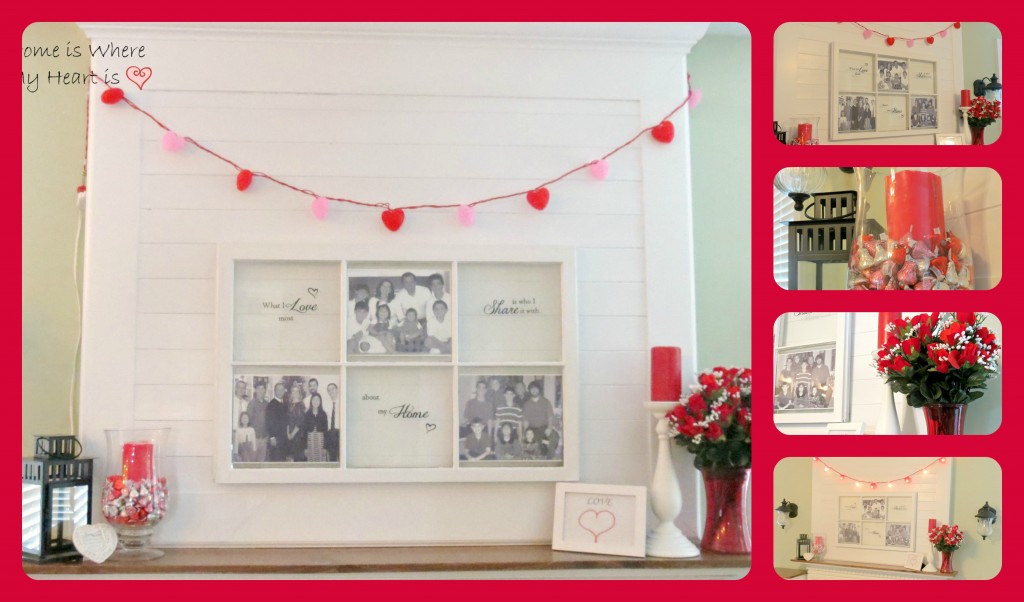 Hope y'all have a wonderful Valentine's Day celebrating with the people you love!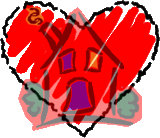 Love y'all,
Linda