Since we're stuck in the house because of the impending snowstorm that appears to be going around us instead of through us, the LOML and I have been working on updating things on the blog. Since I made the switch to WordPress from Blogger, I've wanted to add some new fun fonts. Because I'm married to a computer geek genius, he's been spending alot of time reading how to add them. This computer stuff really baffles me but he enjoys it. He finally figured out how to do it
so you'll be seeing some fun new fonts around here !!
Another addition that I've wanted to do is a recipe section on the blog.
Now, I'm not a great cook. The LOML is the chef in our house. Just ask the kiddos!
But the meals fall under my responsibility so I try to get creative and am always looking for new recipes. When I find one, I try it on the family and they give it their thumbs up or down. The thumbs up recipes I will save to use again in the future. Well, I also want to share them with you. So every once in awhile I'll add a new recipe. If you're interested, just click on the "Recipes" tab on the of the page and a drop down will give you different topics ~ beef, seafood, chicken, desserts, etc. Please feel free to look around and let me know if you try one of the recipes.
Tonight, since we're snowbound, I'm trying out a new casserole dish that I found on facebook.
Chicken Cordon Bleu Casserole
1 lb. Pasta (I'm using penne but you can use any pasta you prefer)
1 cup Chicken Breasts, cooked and cubed
1 cup Ham, cooked and cubed
1 1/2 cups Milk
8 oz. Cream Cheese (softened)
2 Tbsp. Dried Minced Onion
Salt
Pepper
Cayenne Pepper
1 cup Panko Crumbs
1/2 cup Butter, melted
Bring a large pot of water to a boil over med-high heat. Salt it and add the pasta; cook until al dente (about 10 minutes). Drain and return to the pot. Add in the chicken and ham and toss to combine.
Preheat the broiler. In a medium saucepan, combine the milk, cream cheese and minced onion over low-medium heat. Cook, stirring frequently, until it becomes a smooth texture (about 5 minutes). Stir into the pasta mixture. Stir in the Swiss cheese and season with salt and pepper to taste.
Transfer pasta to a baking dish and top with Panko crumbs. Pour melted butter over crumbs and broil until browned (about 4 minutes).
Enjoy!
Keep safe and warm wherever you are. I'm hoping for a snow day tomorrow with the kiddos!!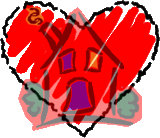 Love y'all,
Linda