A very dear friend of mine told me I had to watch the show "Parenthood".
I'm a big fan of Lauren Graham when she played Lorelai Gilmore on "The Gilmore Girls".
So the LOML and I started watching it together on Netflix starting with Season 1. It got addictive!! It's funny and very family-oriented, which I always like, and I cry at least once on every episode along with Monica Potter who plays Kristina Braverman. She cries in every episode!
It's a story about the Braverman family. The parents, their four adult children, and all their children. It's about raising children and being the parents of adult children and everything in between. The story lines range from divorce to adoption to first loves to managing a 46 year long marriage to cancer and politics. You're bound to relate to something in the story line.
The oldest son, Adam Braverman, his wife Kristina (the one who cries a lot) and their three children live in the most beautiful craftsman style house.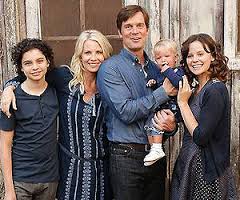 That brings me to the reason I'm sharing all of this….The Braverman House. Every episode I watch, I find myself drooling over the Pottery Barn style decor of this house. You'll understand once you see these beautiful pictures.
OUTSIDE VIEW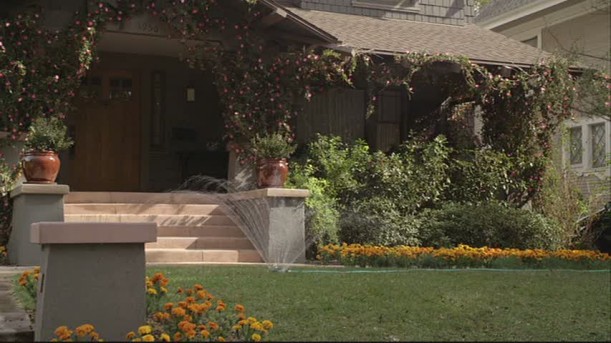 THE FOYER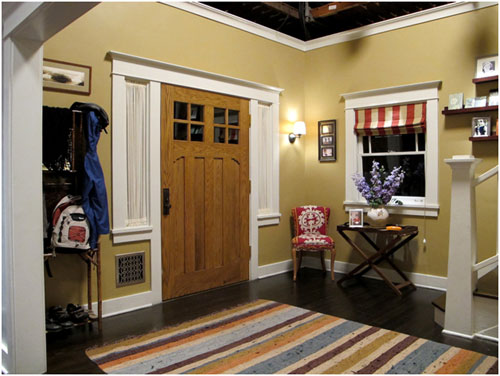 I absolutely love the dark wood floors.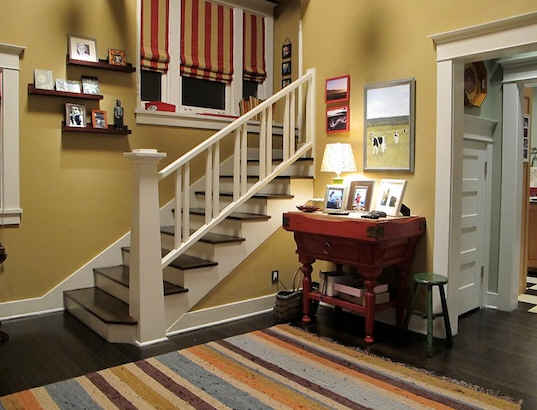 I love the dark wood staircase and the striped red curtains.
ANOTHER VIEW OF THE FOYER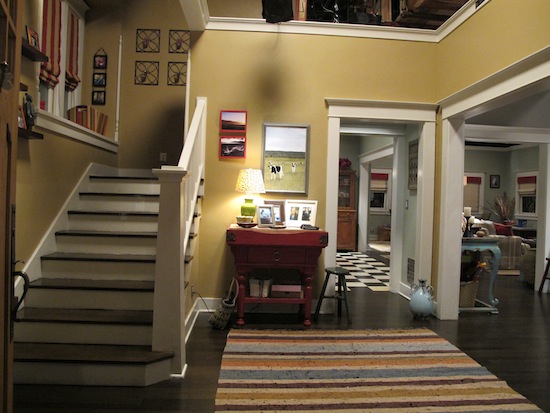 The red touches of color throughout the house are so fun.
THE LIVING ROOM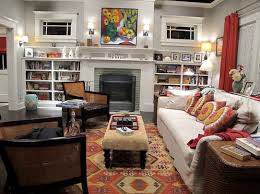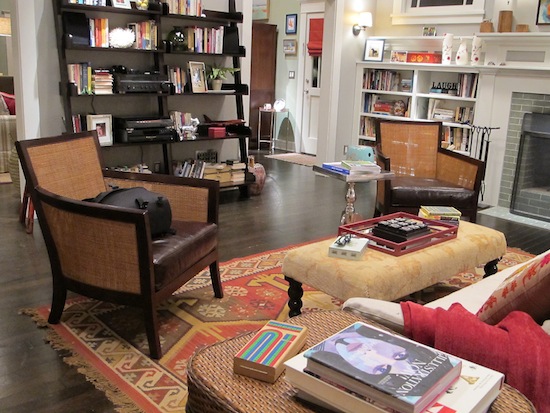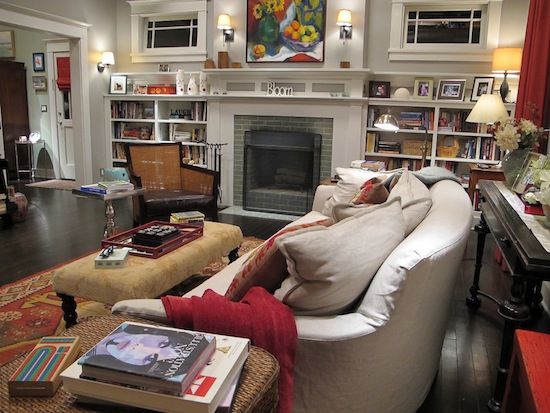 I always love bookcases in any room. The white slipcover couch looks so comfortable and homey.
THE KITCHEN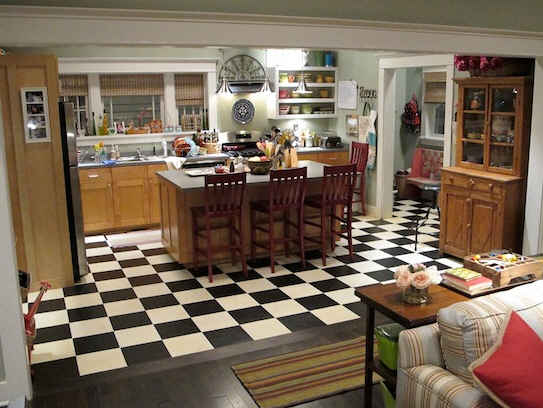 I'm not a big fan of checkered floors but it looks great in this kitchen.
THE FAMILY ROOM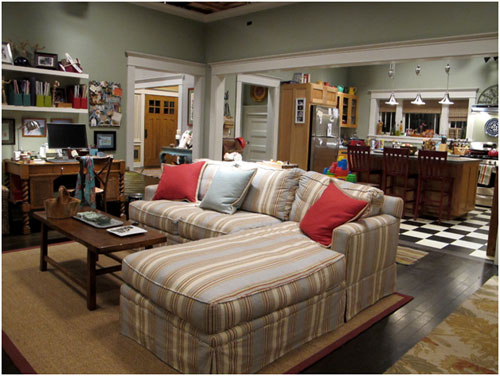 I just want to lounge on this couch. Love the stripes.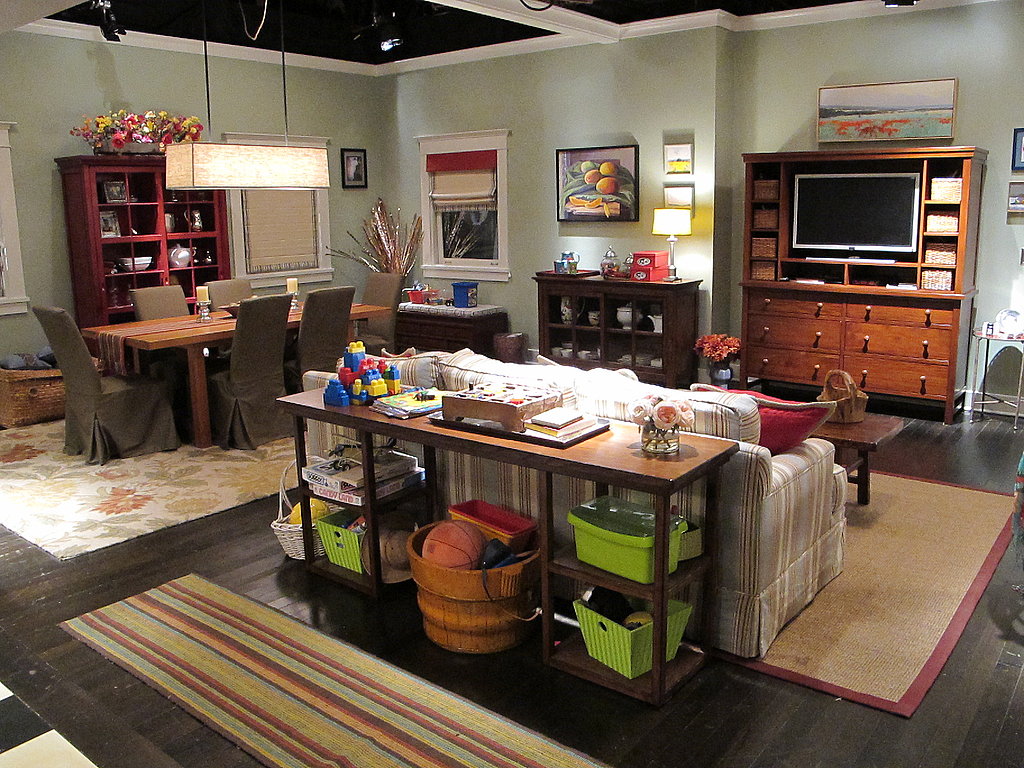 I want to steal those apple green baskets for my family room. Do you think the Bravermans would miss them?
DINING ROOM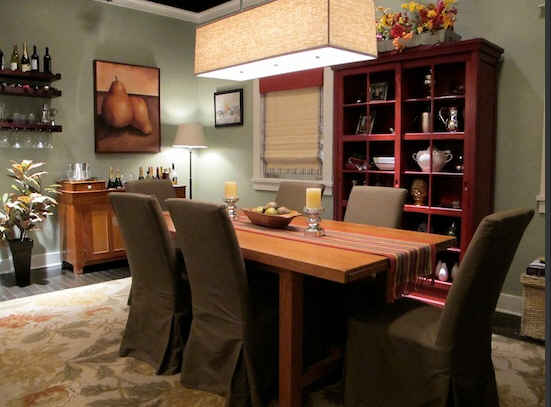 I would have fun accessorizing the beautiful red hutch.
MASTER BEDROOM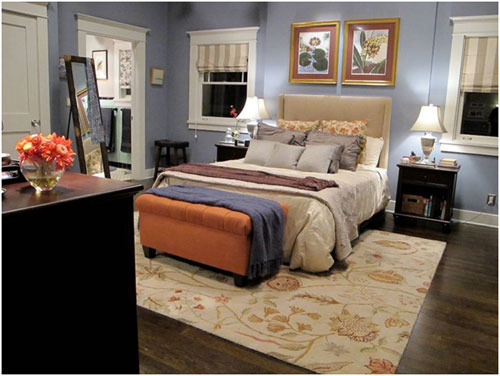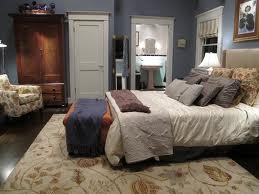 The blue walls are just beautiful. The bed looks comfy, too.
MAX'S BEDROOM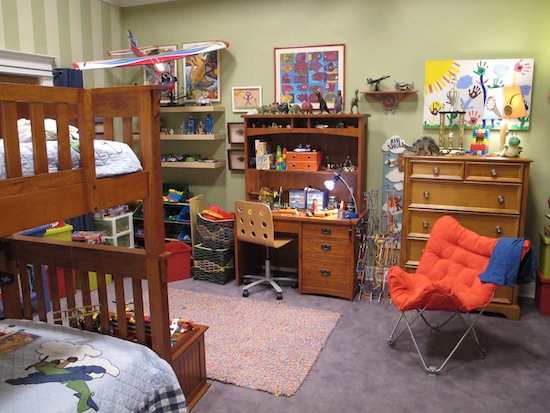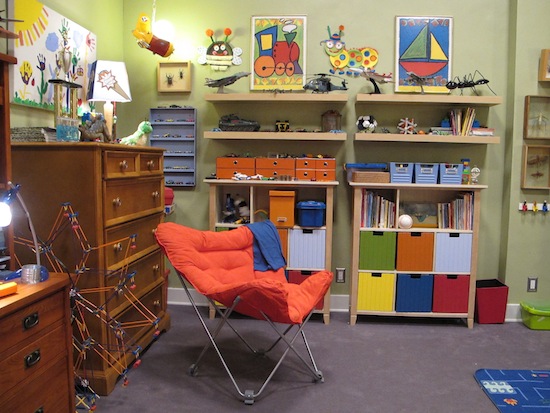 Max has a cool boy's room. Love all the color and organization baskets. Any boy would love this room.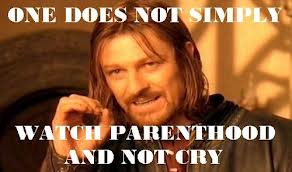 I couldn't resist this saying I found on Pinterest.
Do y'all watch Parenthood? It's now one of my faves!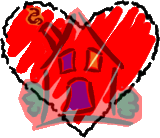 Love y'all,
Linda