We have finally begun on the boring laundry room. It has always been a generic, one wire shelf room with no personality whatsoever.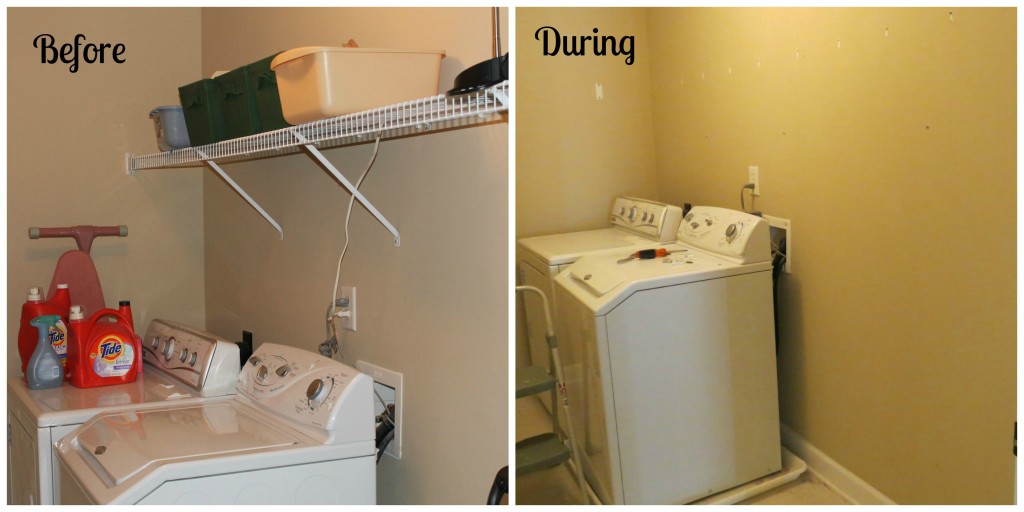 We emptied out all the "stuff" and removed the wire shelf.
I set up my painting area. Does anyone else paint in the dining room? It's the room in our home that is used the least. The furniture is easily pushed up against the wall to give room for whatever I'm painting at the time!
I've cleaned, sanded, cleaned again, painted with two coats of KILZ, and two coats of Sherwin Williams ProMar 200 interior latex extra white semigloss paint.
This week my two college sons are home for fall break so the whole family is together which always puts a smile on Mama's face!! While I'm enjoying spending time with them, maybe I'll put them to work hanging some cabinets!! Can't wait to share some pictures with you.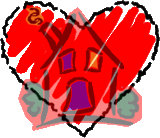 Love y'all,
Linda