Wow, it's been a long time since I've written on my blog. I apologize for being way too busy with family, a new job, and school sports commitments. This weekend has been the first free one in a long time. So I thought I would get a little project done.
"Pink isn't just a color, it's an attitude!"
~ Miley Cyrus
Yes, I just quoted Miley Cyrus! Oh boy!!
What seems like a really long time ago, I bought this nightstand at the ReStore. Daughter #1's nightstand broke into pieces so I wanted to replace it with something that I didn't have to spend a fortune on. I think I paid $15.
I wanted to paint it pink like the walls of her room and her dresser.
To start off, I removed the hardware and filled the holes with spackle. I want to replace the old hardware with a single crystal drawer pull.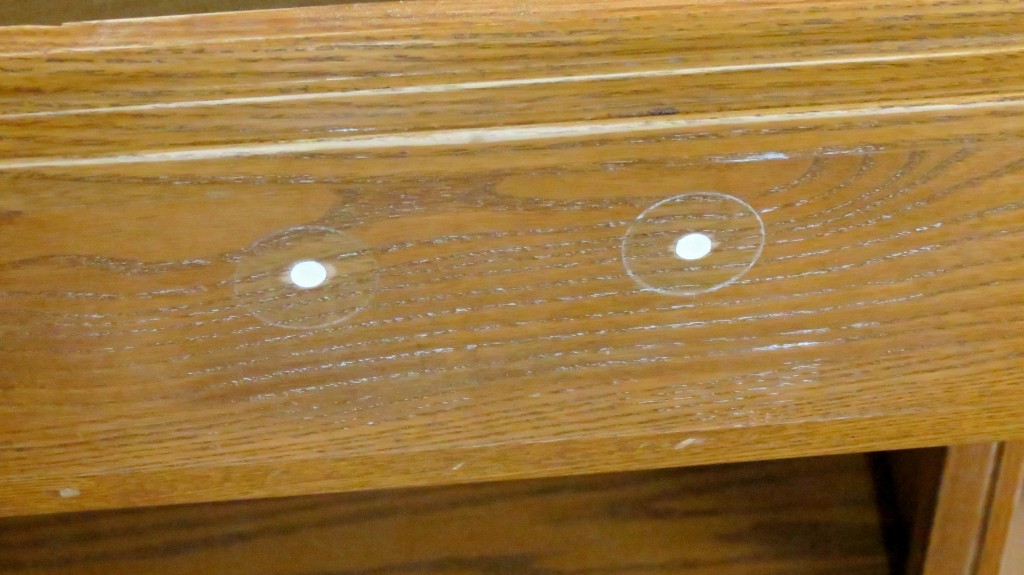 Then I sanded the whole piece.
I applied two coats of KILZ primer.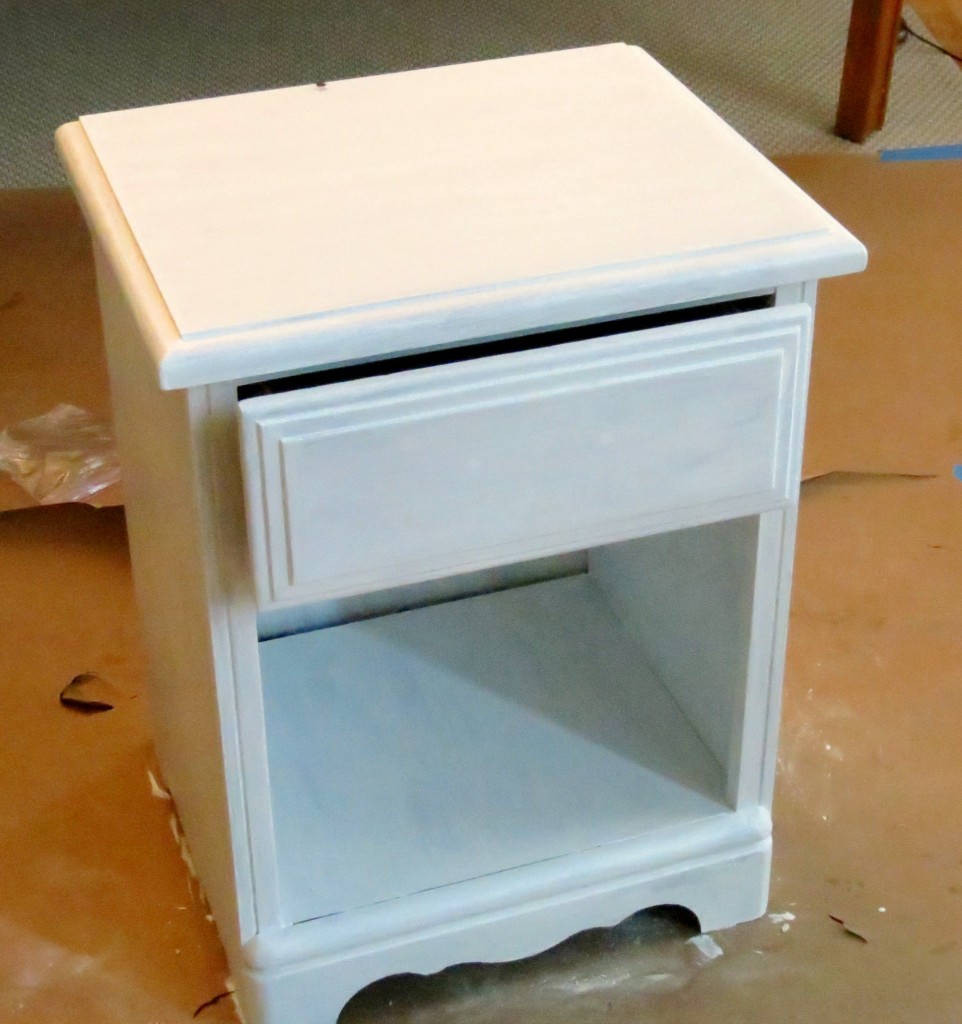 Here comes the pretty. Two coats of Valspar Ultra interior rose dust in eggshell and two coats of polyurethane just on the top.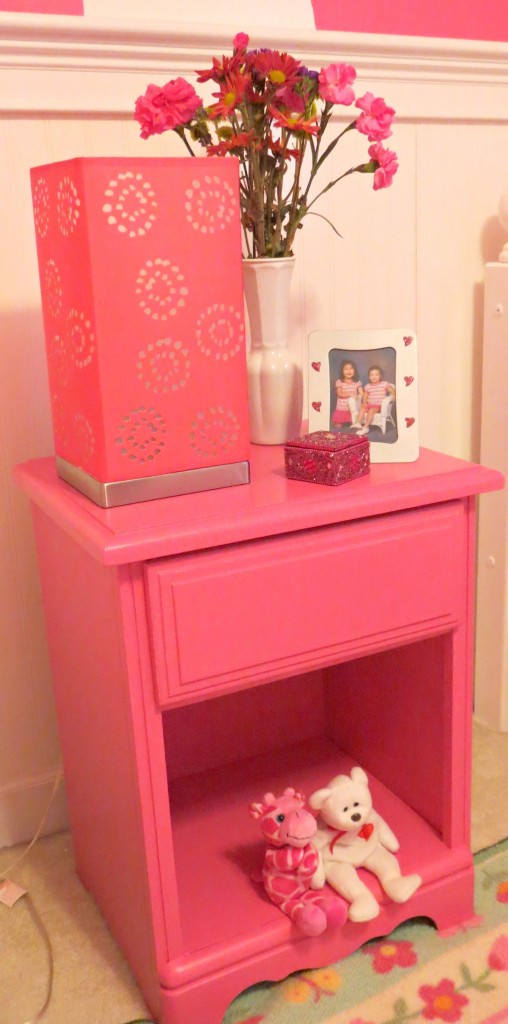 I'll drill a hole for the new crystal hardware (otherwise known as BLING) when it comes via my favorite UPS man!!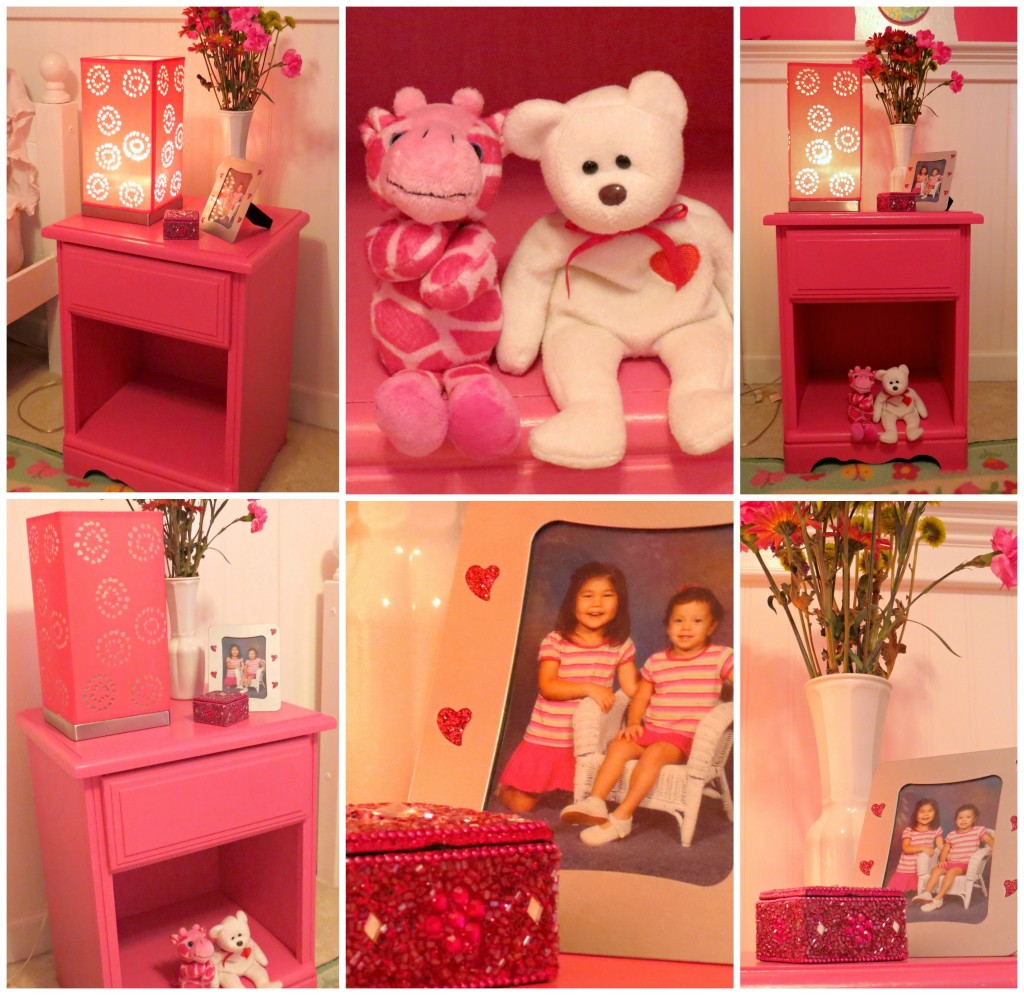 Hope y'all are enjoying your week!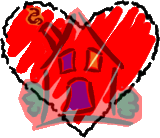 Love y'all,
Linda