The laundry room is coming along nicely. I'm very excited to show you the third project we completed.
OUR FIRST BOARD & BATTEN WALL
As a reminder, our laundry room looked like this.

Our first project was hanging cabinets above the washer and dryer.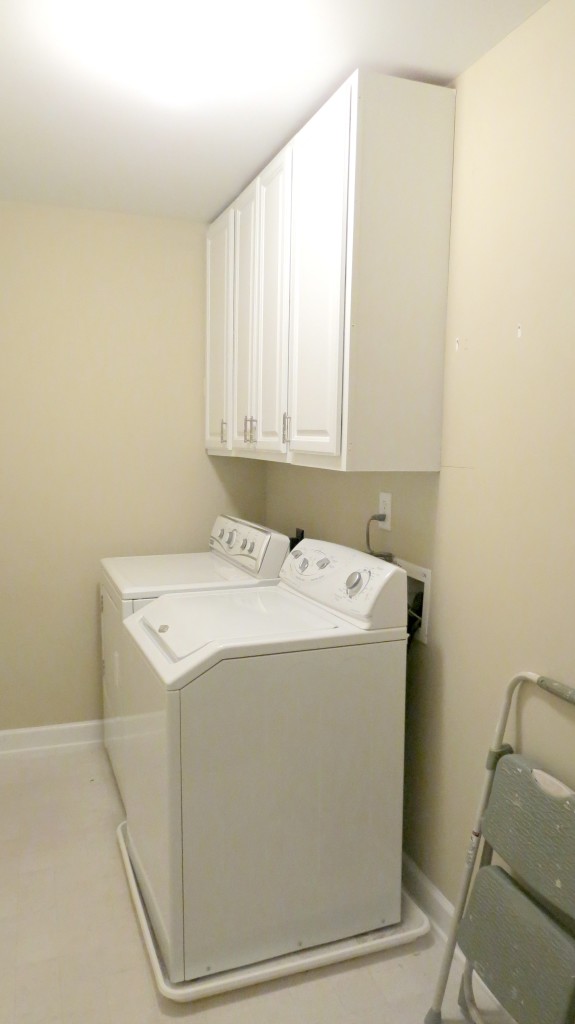 Our second project was adding crown molding around the ceiling.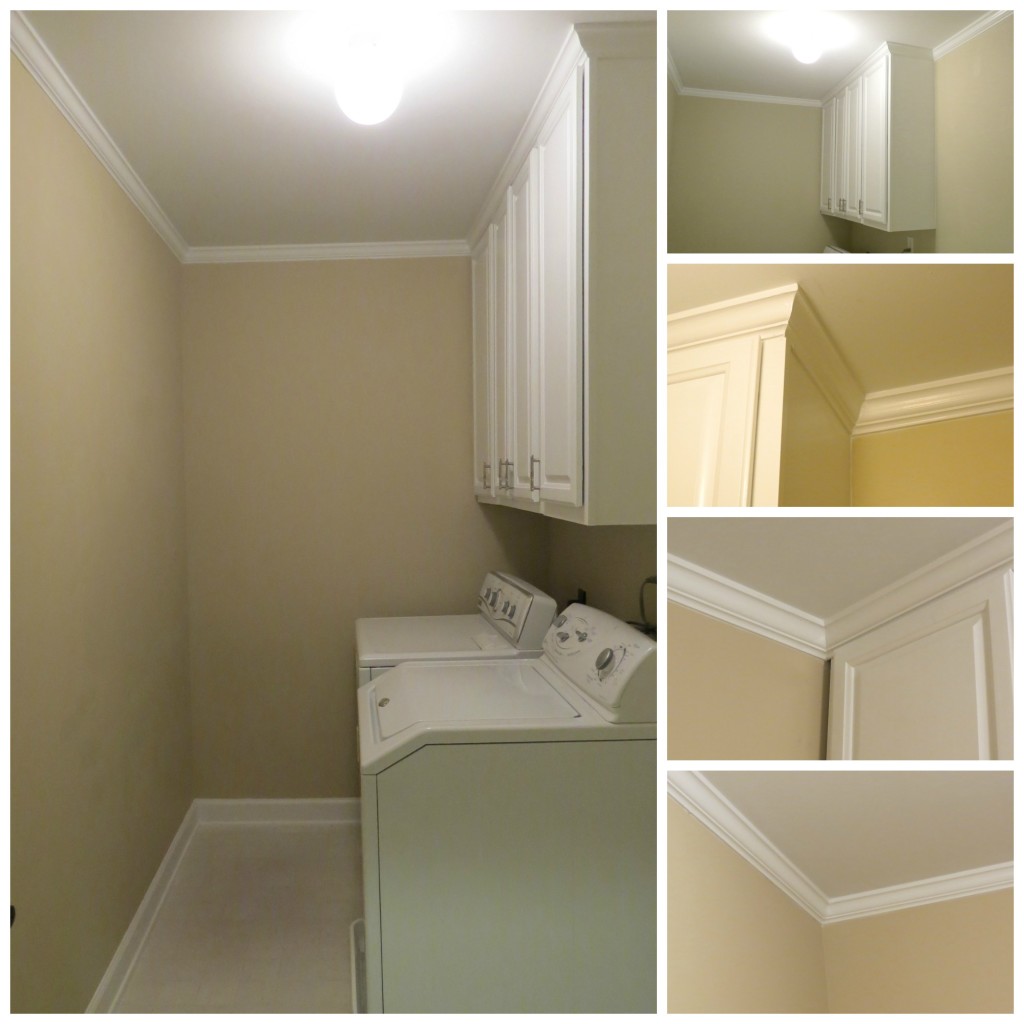 There is a blank wall across from the washer & dryer that you can see in the above left picture. It looked a little plain so I wanted to give it a little personality by adding board & batten.
Our ulterior motive is that we're practicing in the laundry room before we add board & batten in the hallway ~ a much bigger project with more traffic.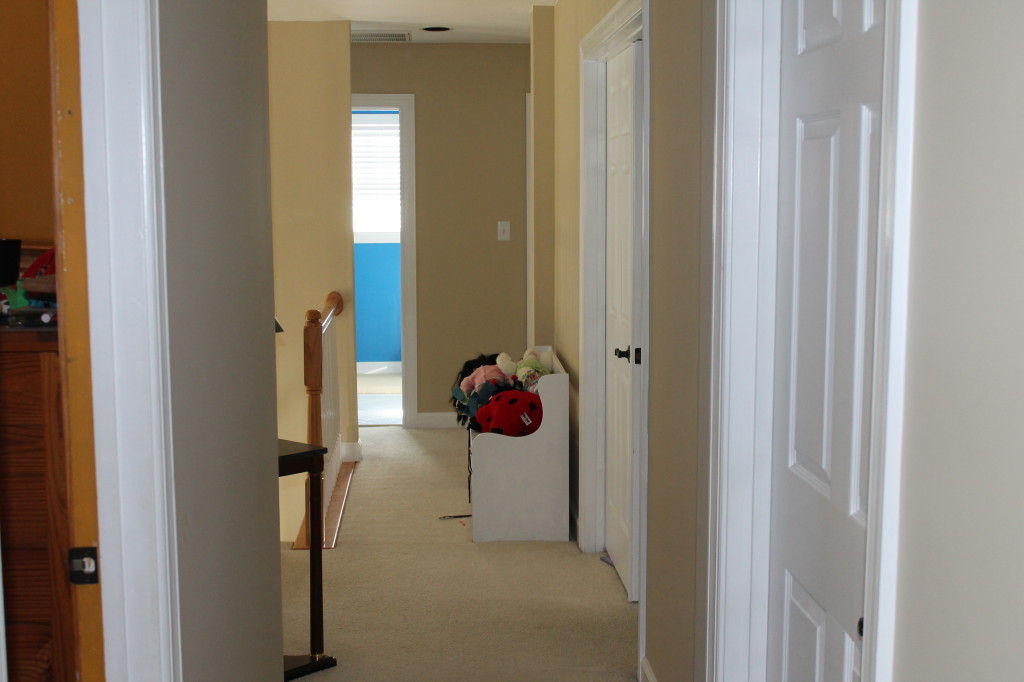 We learned a lot hanging this board & batten wall.
We bought a 4×8 sheet of 1/4" sanded plywood. We ripped a couple of 2", 3" and 4" strips to see how they would look on the wall.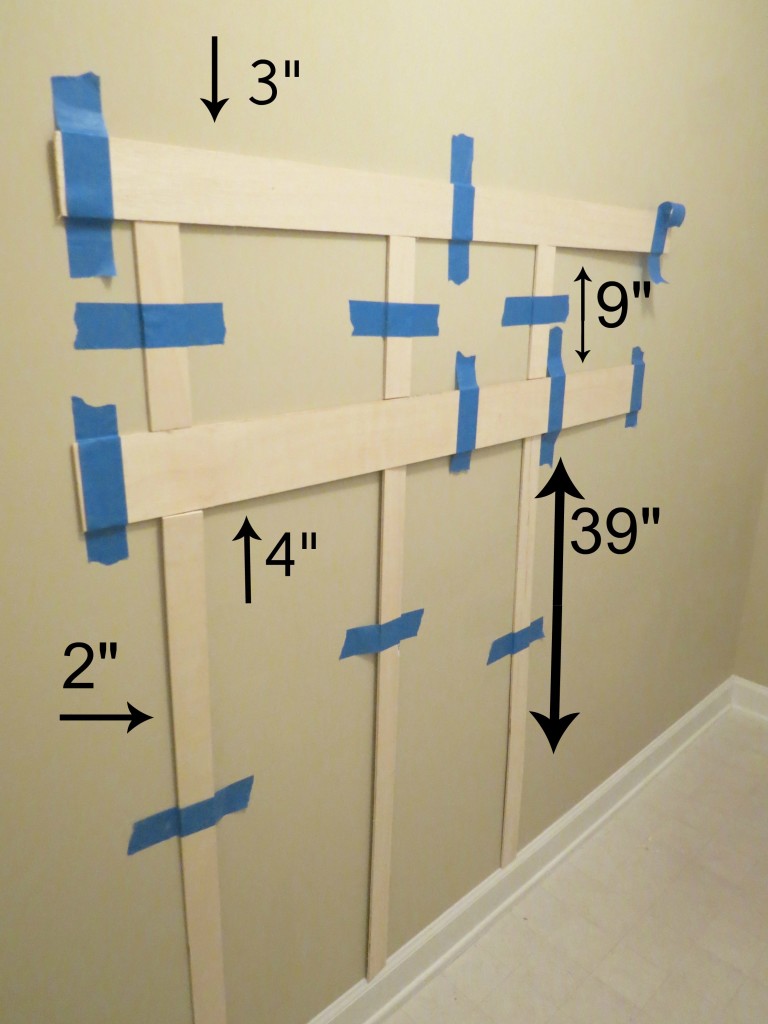 We decided the horizontal pieces would be 4" wide (the wall is 126" long) along with the two end vertical pieces so the wall would be framed out. The vertical pieces would be 2" wide cut into 9" (top) long pieces and 39" (bottom) long pieces because the boards were 48" so it made it easy.
We marked the studs on the wall.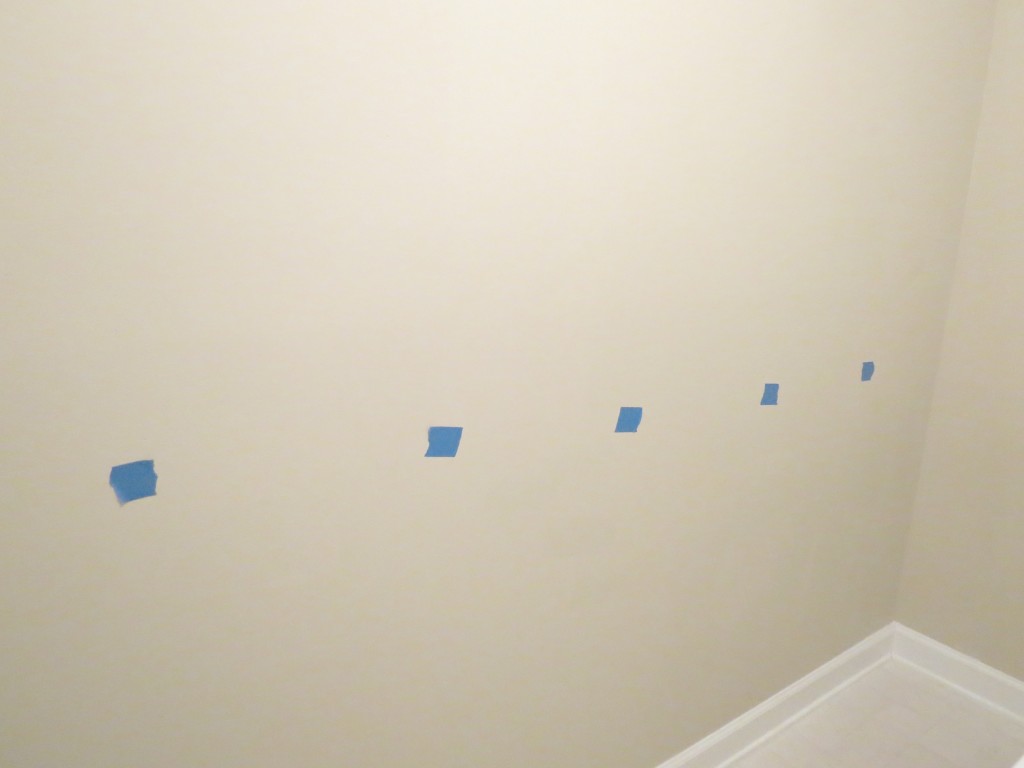 and used our trusty compressed air gun to nail 5/8" nails into the studs. We used u-shaped 5/8" staples where there were no studs.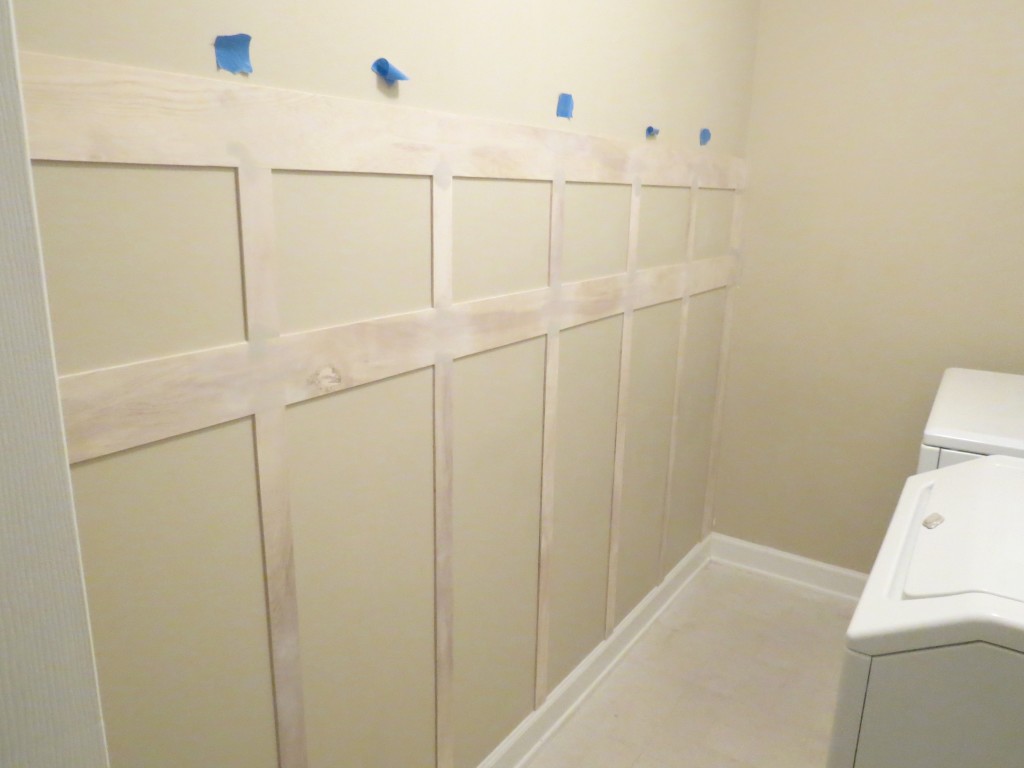 We caulked it all which always makes it look more finished. I painted with semi-gloss white trim paint.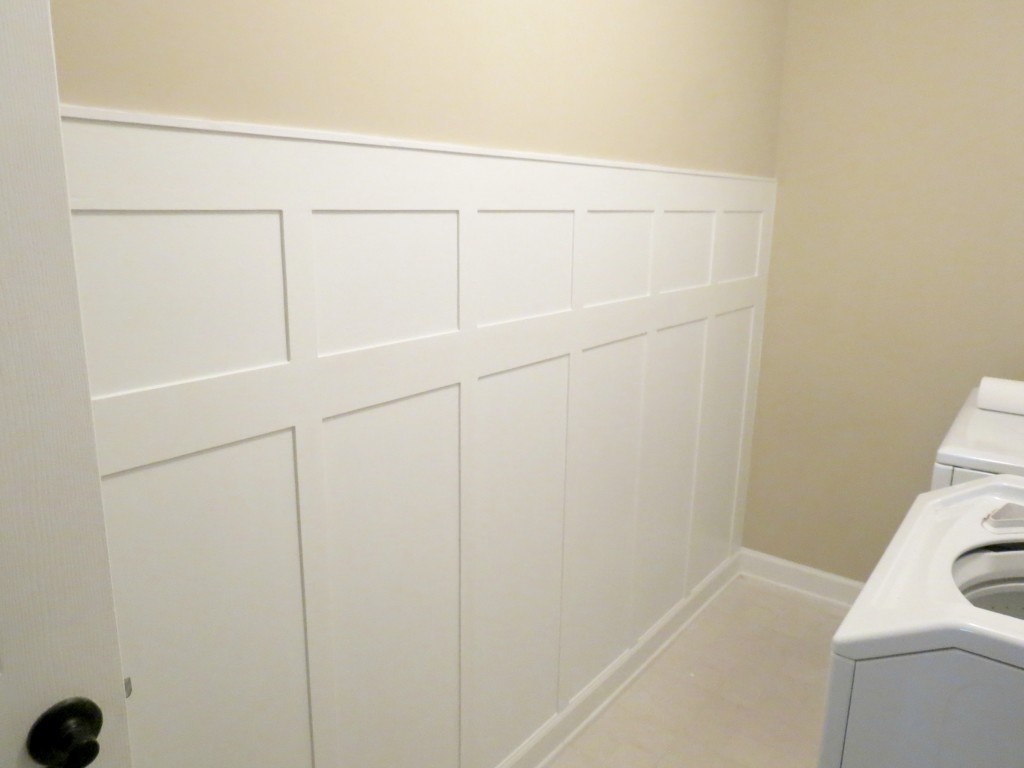 We stapled the dowels to the top, filled the holes and painted.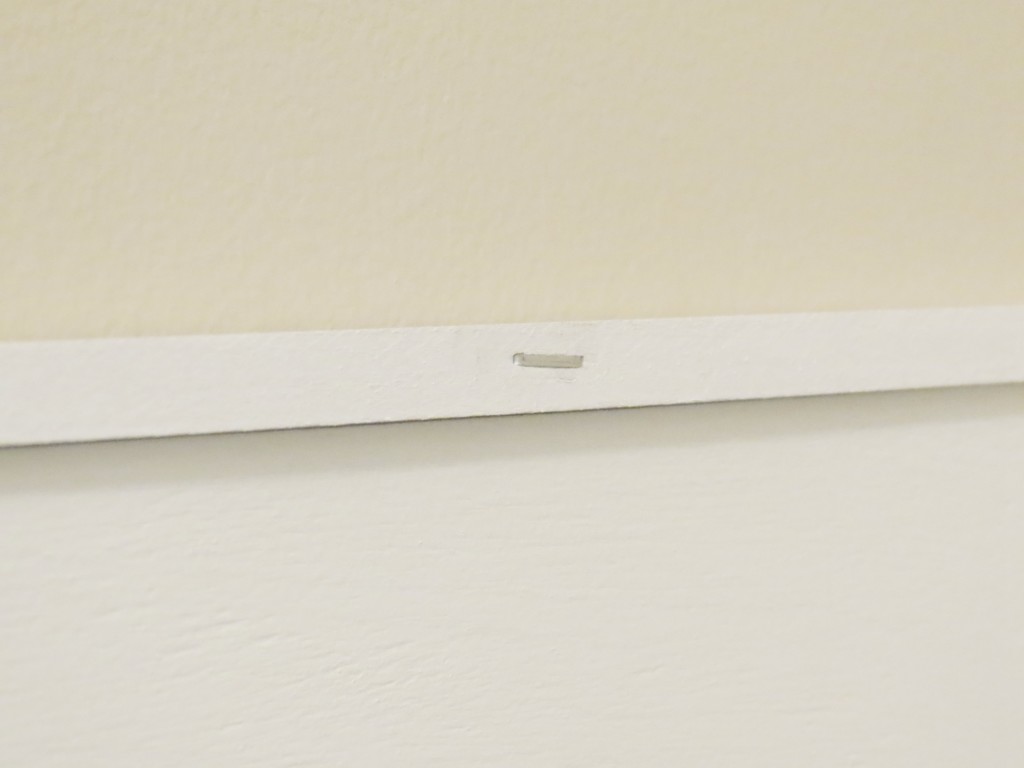 We love how it turned out.
Next projects in the laundry room:
1) I found the perfect half glass door at the ReStore ($55) that I'm going to frost, stencil "Laundry" on, and paint.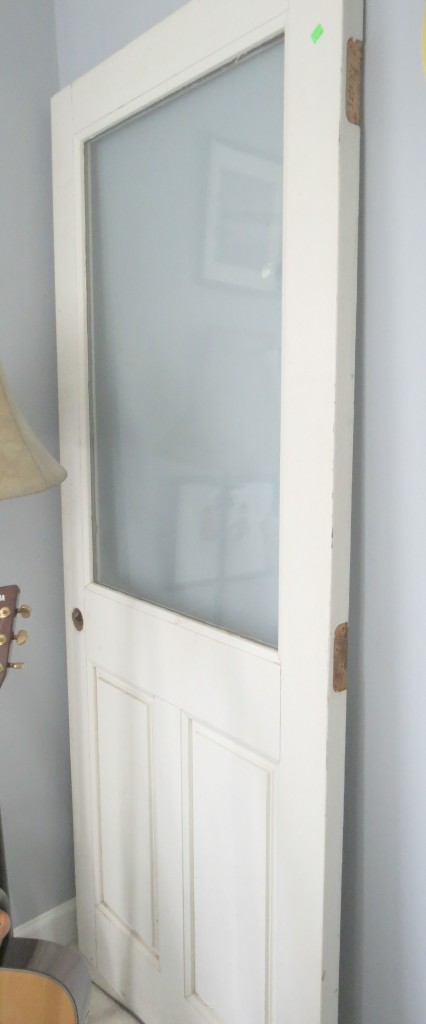 2) I found a chrome chandelier at the ReStore ($25) that will replace the boring globe light.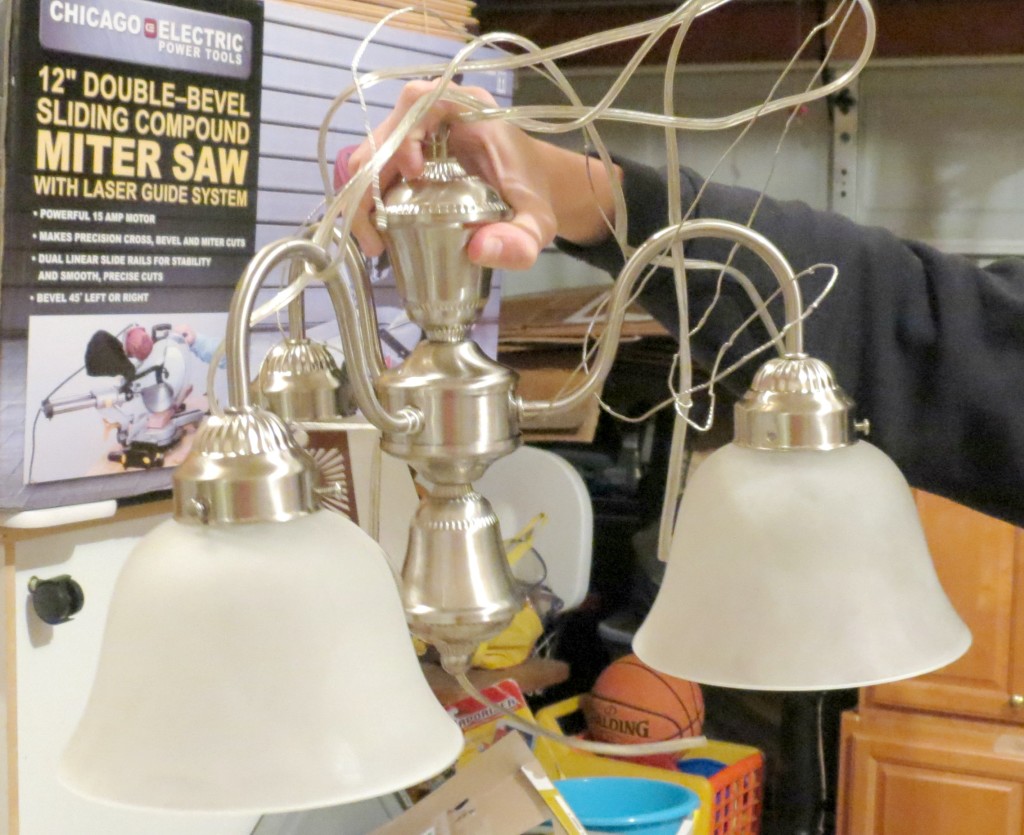 3) We also found the perfect table ($120) to cut in half and make the working surface table next to the washer. I'll sand it, stain the top darker and paint the legs white. You can't see the legs in the below picture because we had to remove them to fit them in our truck to get it home.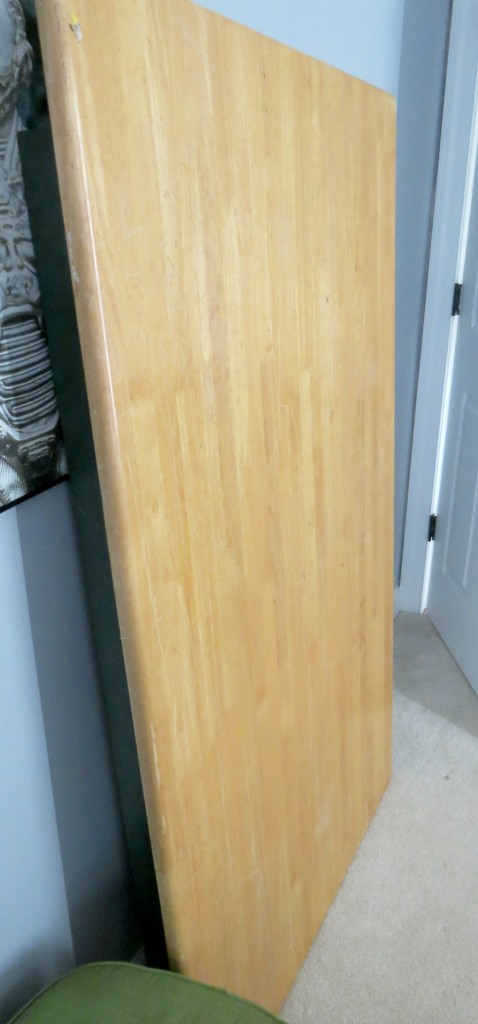 Can't wait to share pictures with you!!
Linking up to : The Girl Creative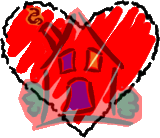 Love y'all,
Linda