Hey Y'all!! How is your weekend going?
    We have had a very productive weekend working on our laundry room.
We have the usual ugly linoleum floors in our laundry room and because we're making the rest of the room prettier, we thought we'd do the same with the floors. I want to paint them. Here's the before.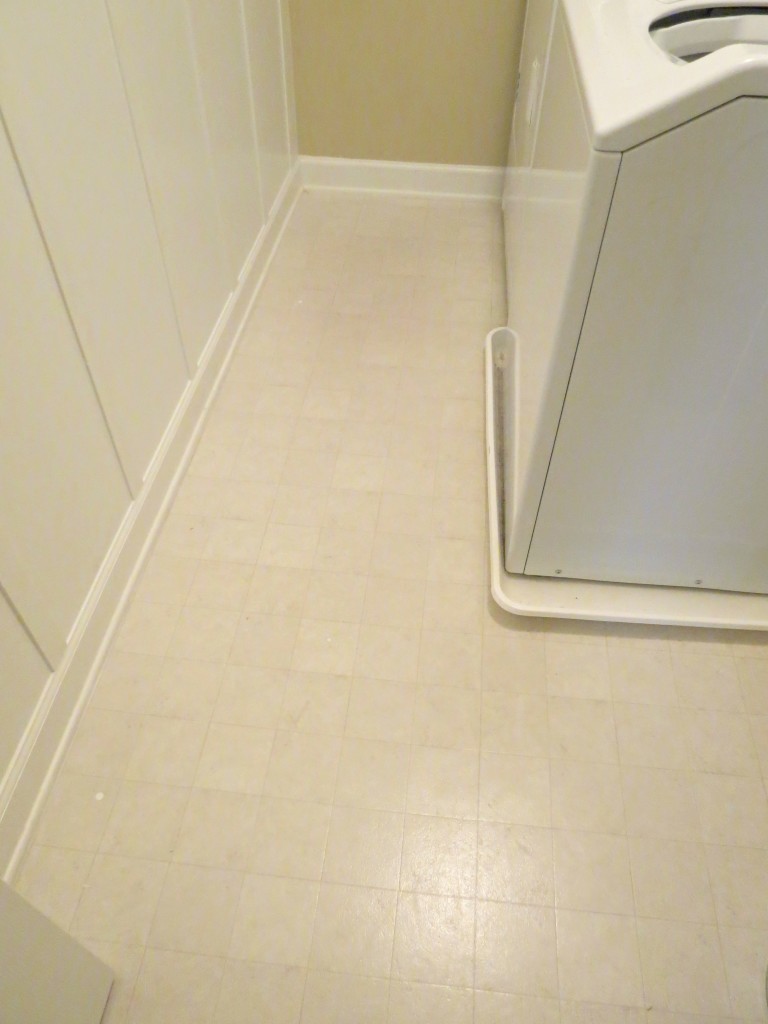 There's lots of inspiration on Pinterest.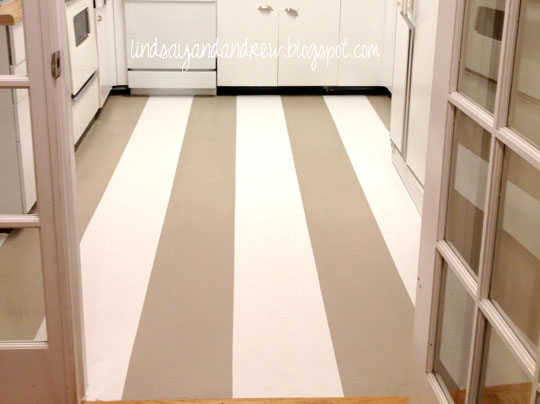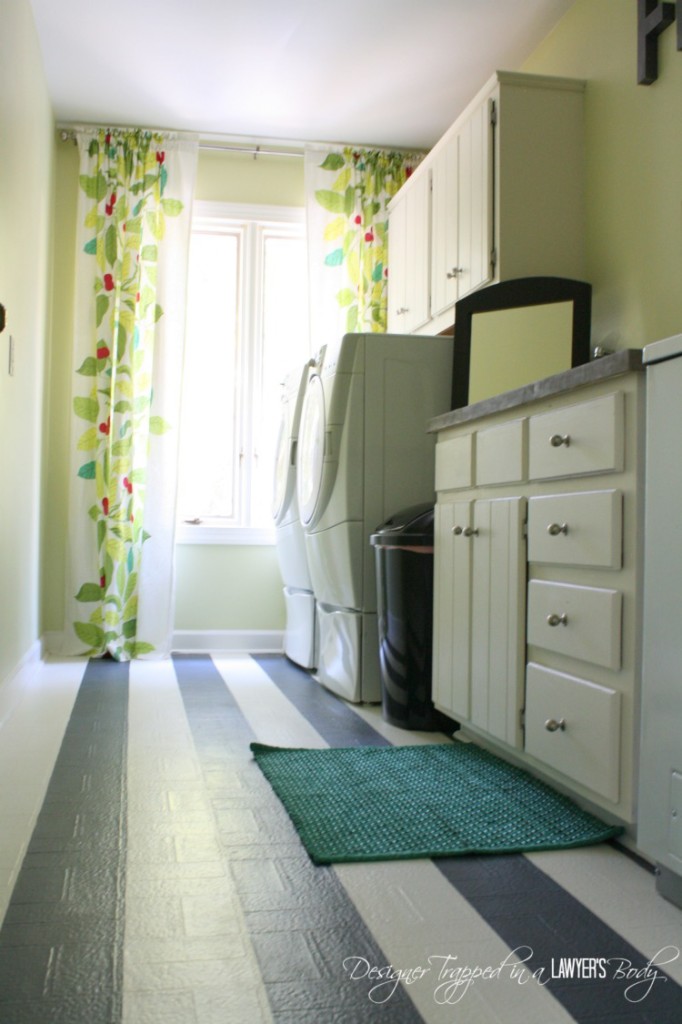 I like the checkerboard on the diagonal look so this weekend we sanded the linoleum floors, primed with two coats of Zinnsers, cleaned, and painted the floors with two coats of Valspar Porch and Floor paint in white.
After painting the floors with the white paint, I could still see the imprint of the existing squares which made my job a little easier. With the help of a flashlight, I used a ruler and a pencil to draw the diamonds.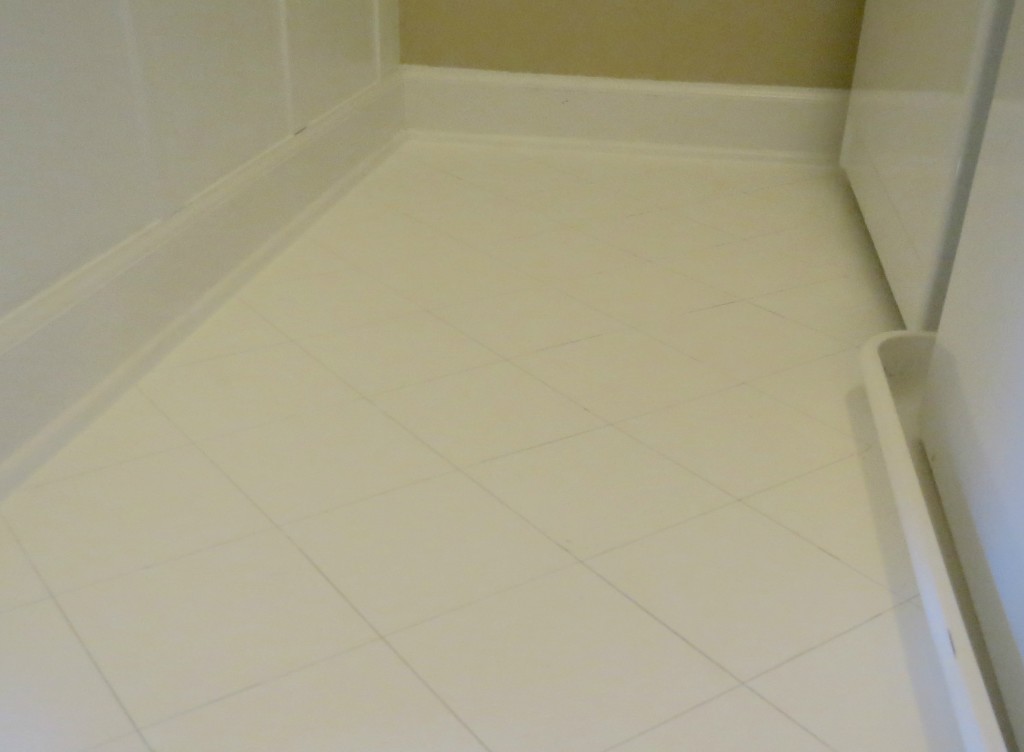 Then I marked each diamond I was going to leave white with a small piece of painter's tape. I then taped each diamond with FrogTape to be painted black. This was the hardest part of this job. I think I taped a zillion diamonds. Oh my aching back!!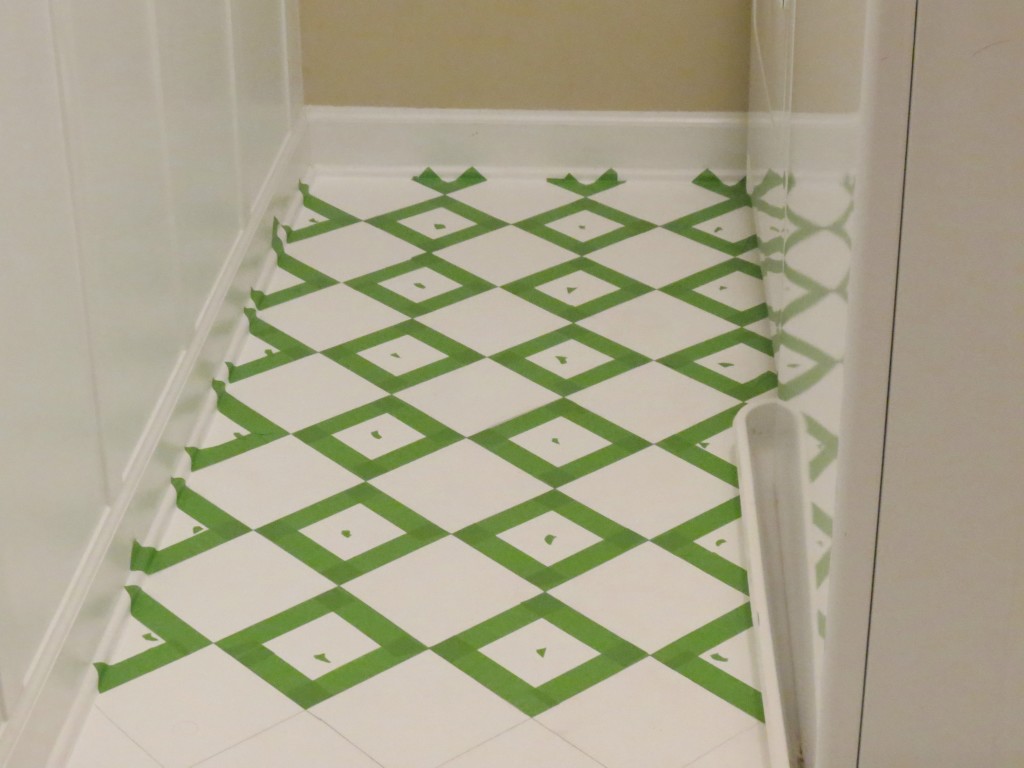 I used Valspar Porch and Floor paint in black and a small roller. To touch up where the roller couldn't get, I used a small foam brush.
I used two coats letting it dry 24 hours in between.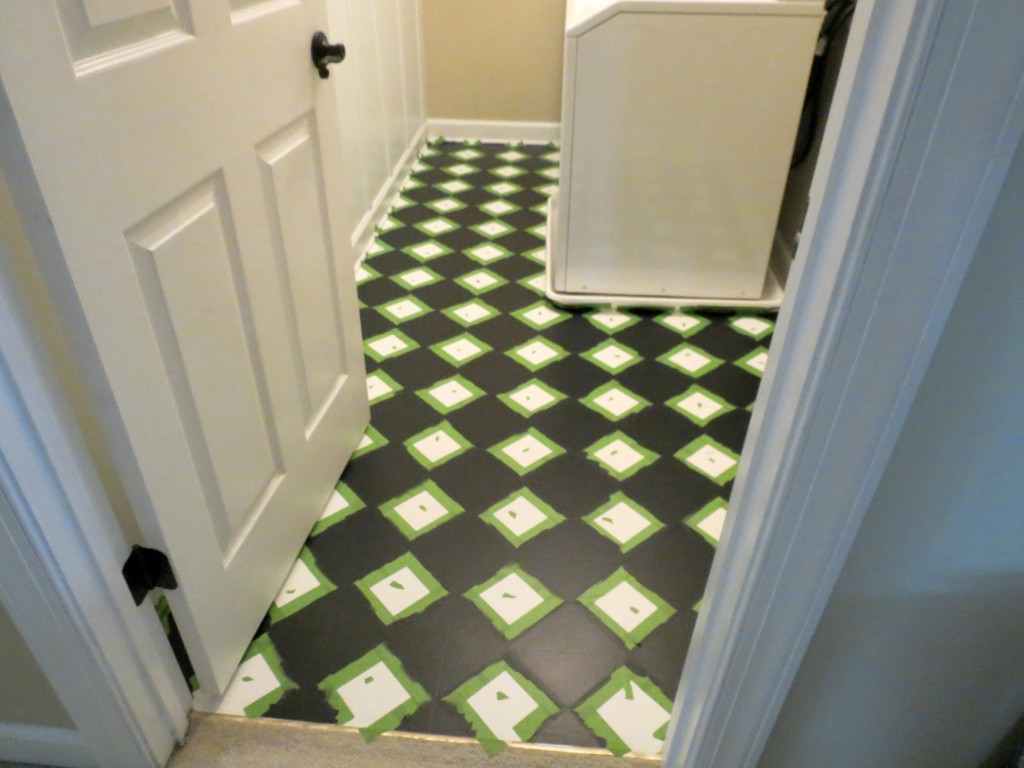 I waited about 4 hours after the second coat and it felt dry so I pulled the paint tape off. I was so excited to see the end result but scared to death for any bleeding of the paint under the tape.
The FrogTape came up easier than I thought with minimal bleeding which I touched up with a small paint brush. That FrogTape is GREAT!
After three coats of polyurethane on the whole floor, the floor is complete!!
Here we go…the exciting part!!!!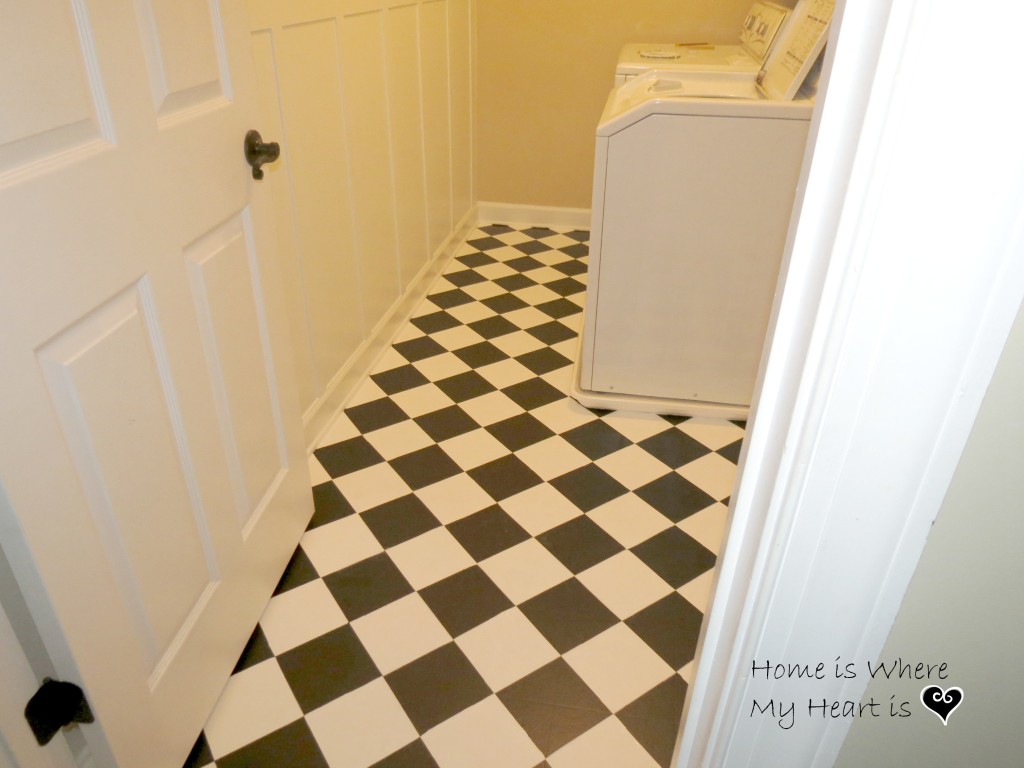 I absolutely love it!!!!

Tell me what you think. Is it too much for you?
One of my daughters wanted to play checkers on it!!!
I DON'T THINK SO!!!
But she can do a load of laundry on it if she wants!!
Hope you're enjoying your weekend!
GO SEAHAWKS!
Linking up to: The Girl Creative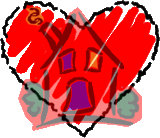 Love y'all,
Linda