I found a picture on Pinterest of a half glass door with frosted glass and the word "Laundry" across the window.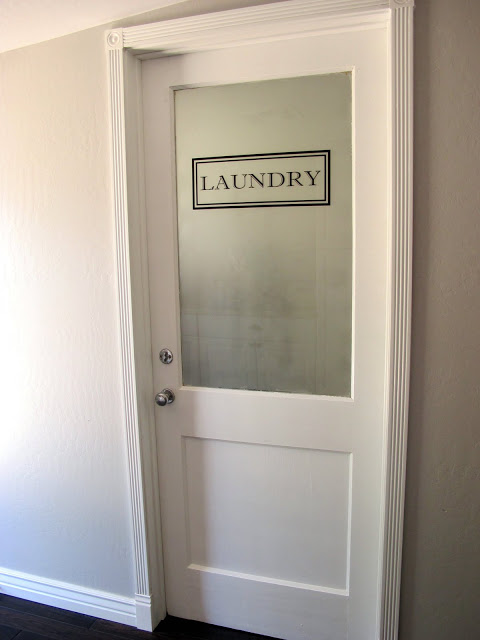 Isn't it beautiful??!!
Well, me being the champion copier that I am, began my hunt for the perfect door for my newly redone laundry room. Every weekend, the LOML and I, with the measurements in hand, would scour the ReStore for what we were looking for. A half glass door with the right measurements escaped us for months and months. It's hard to find the perfect door. It has to be the right measurements, plus have the glass.
Well, we hit the jackpot a couple of weekends ago!! It's so exciting when I can check a very difficult item off my ReStore list.
Here's the door we found for $55.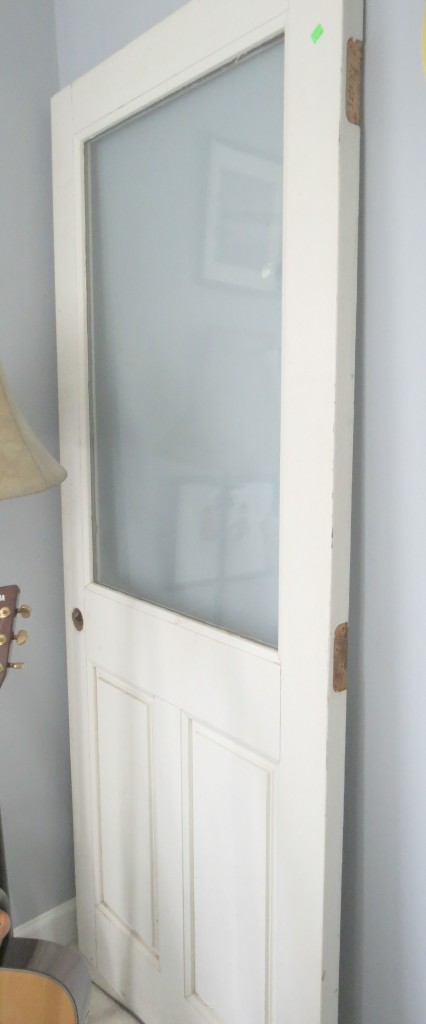 I cleaned it really well, sanded, the LOML caulked all the cracks, and I painted it black.
I frosted the inside of the window with four coats of Rust-oleum Frosted Glass. What a great product! It was very easy to use and I think it turned out great!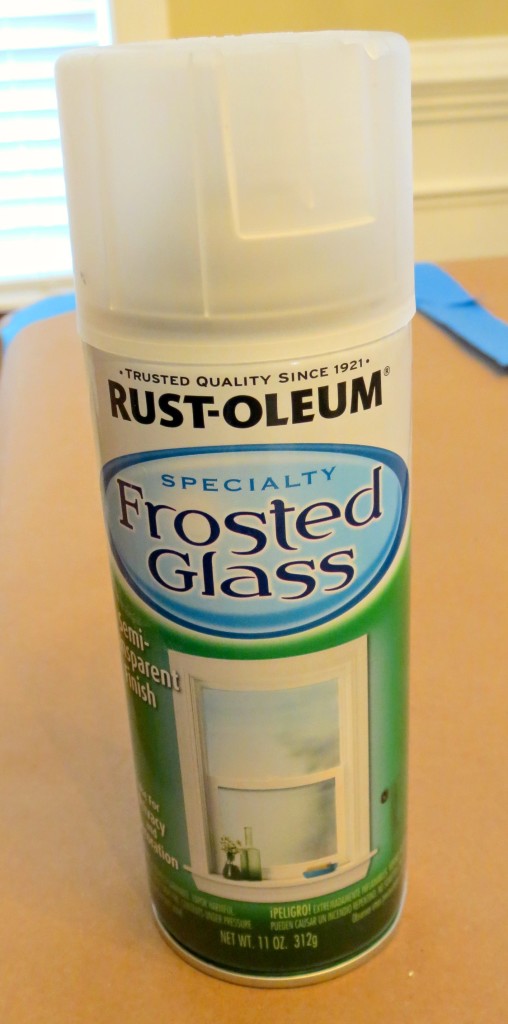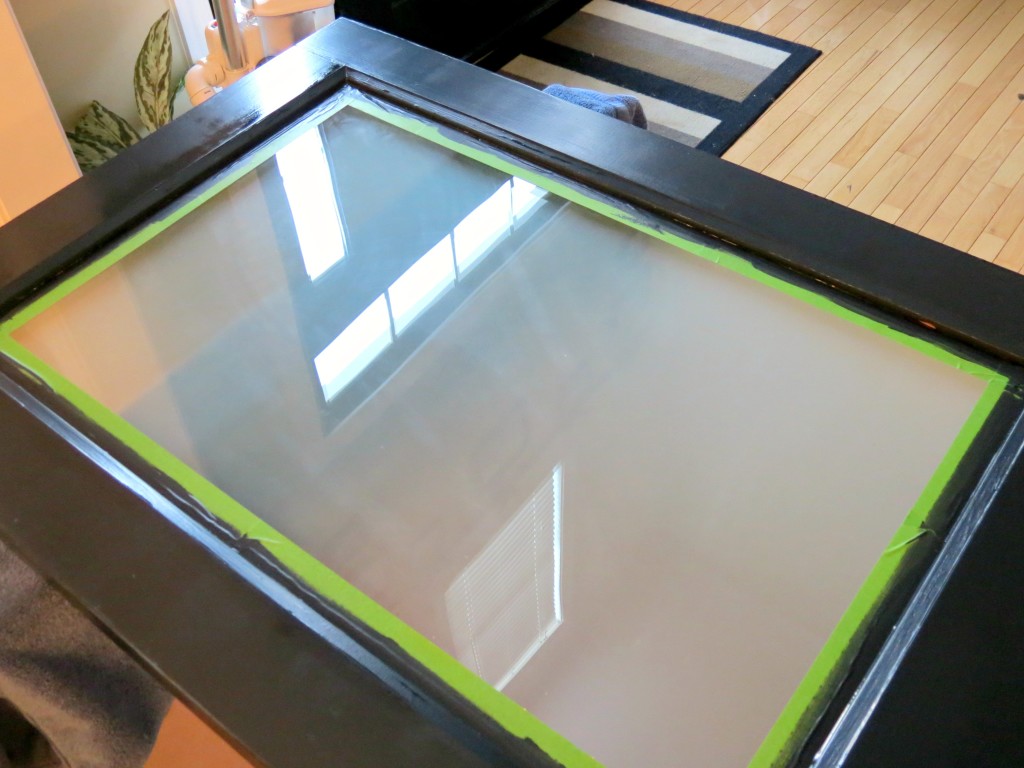 I bought a vinyl "Laundry" sign from Creative Fun Vinyl's Etsy shop.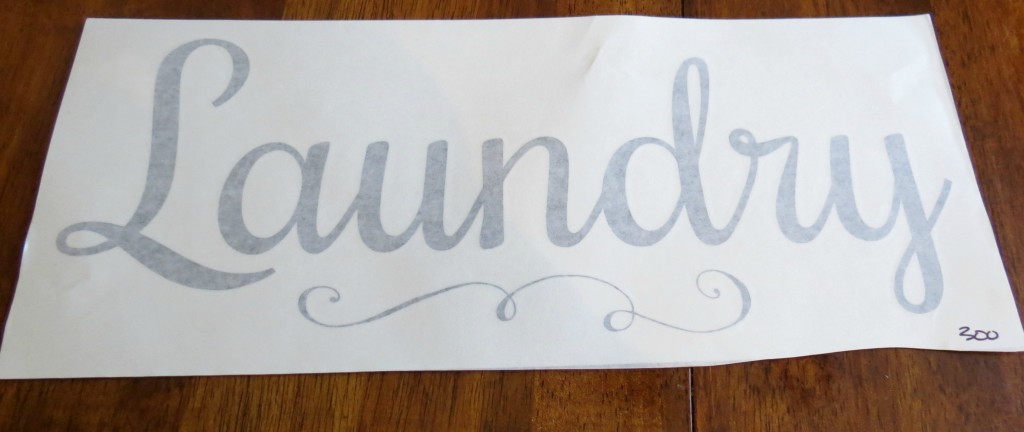 I applied the vinyl to the outside of the door smoothing out the air bubbles with a credit card.
We had to hire a handyman to hang the door correctly. He came to the house for an estimate first. He told us we needed to shave 3/16″ off one of the sides and add 1 3/4″ to the bottom of the door. Thank goodness for an able LOML, two strong boys, and a wonderful table saw.
The handyman came back a few days later, chiseled out the notches for the new hinges and hung the door with the help of the LOML. $70 later and my laundry room looks SWEET!!!! I love the door and the character that it adds not only to the laundry room but also to the hallway.
The LOML added the crystal door knobs…..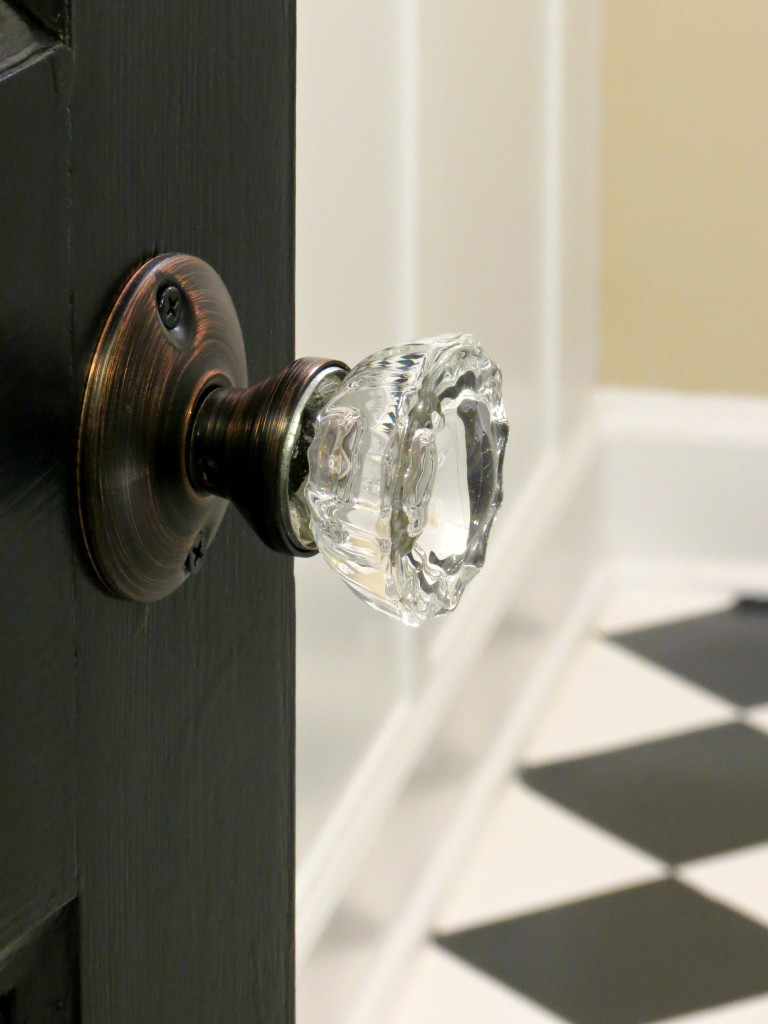 and…… 
VOILA!!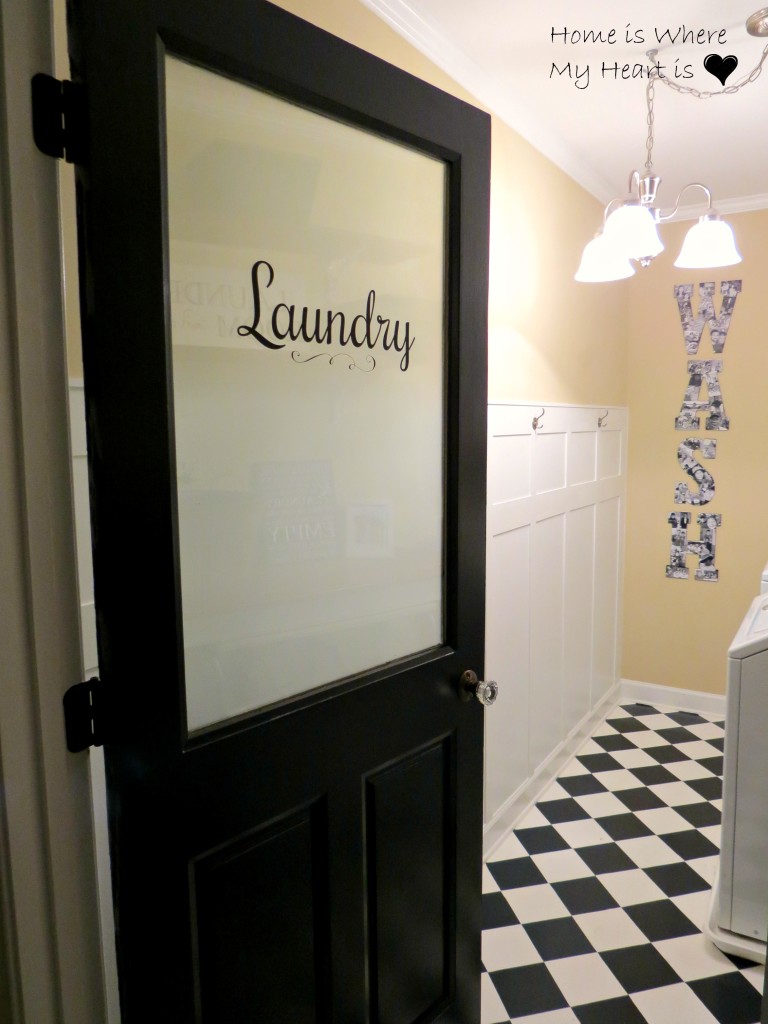 And here's some before and afters (I just love these!) to our new lovely laundry room.
If you'd like to read all the projects for the laundry room, you can go here, here, here, here, here, here, here, here, here, and here. Oh my!!!
We are so happy with the new laundry room. It feels so charming and full of personality!
We are now in the process of painting all the interior doors black and changing out all the door knobs to the fancy "bling" crystal door knobs. Can't wait to share it with you!
Linking up to Artsy Fartsy Mama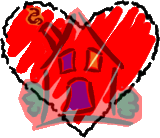 Love y'all,
Linda