The second bathroom redo (or what we lovingly call the "Fishy Bathroom") is finally complete.
With summer vacation, ultimate frisbee games, family time, and life in general, this project has taken way longer than I wanted.
This is what we started with.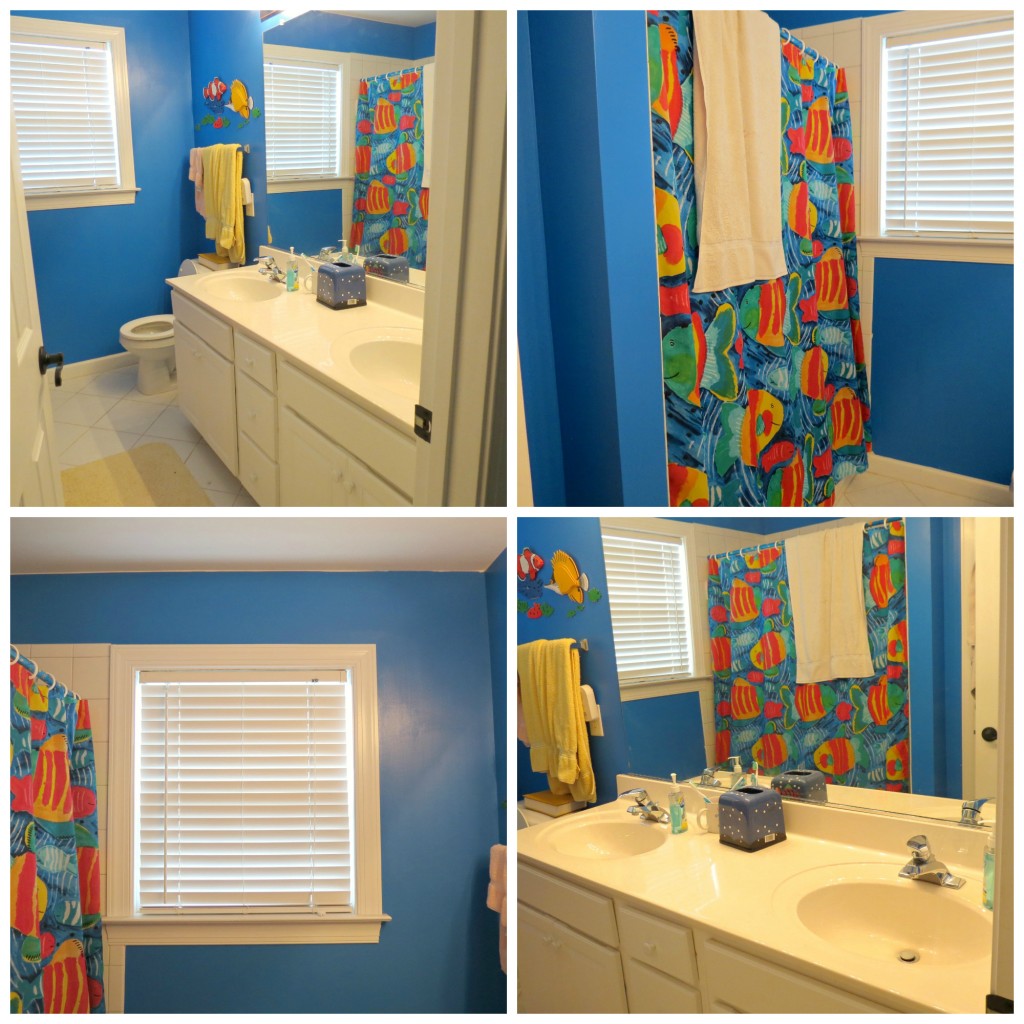 Now you know why we call it the "Fishy Bathroom".
As our kids grow older, I want to keep up with the times and give them a more grown-up bathroom.
The first thing we did was paint the walls a pretty light grey (Valspar Moon Sail).
You can see the pretty new shower curtain.
I painted the vanity a slightly darker grey (Valspar Courtyard Shadow) and put in new crystal drawer pulls.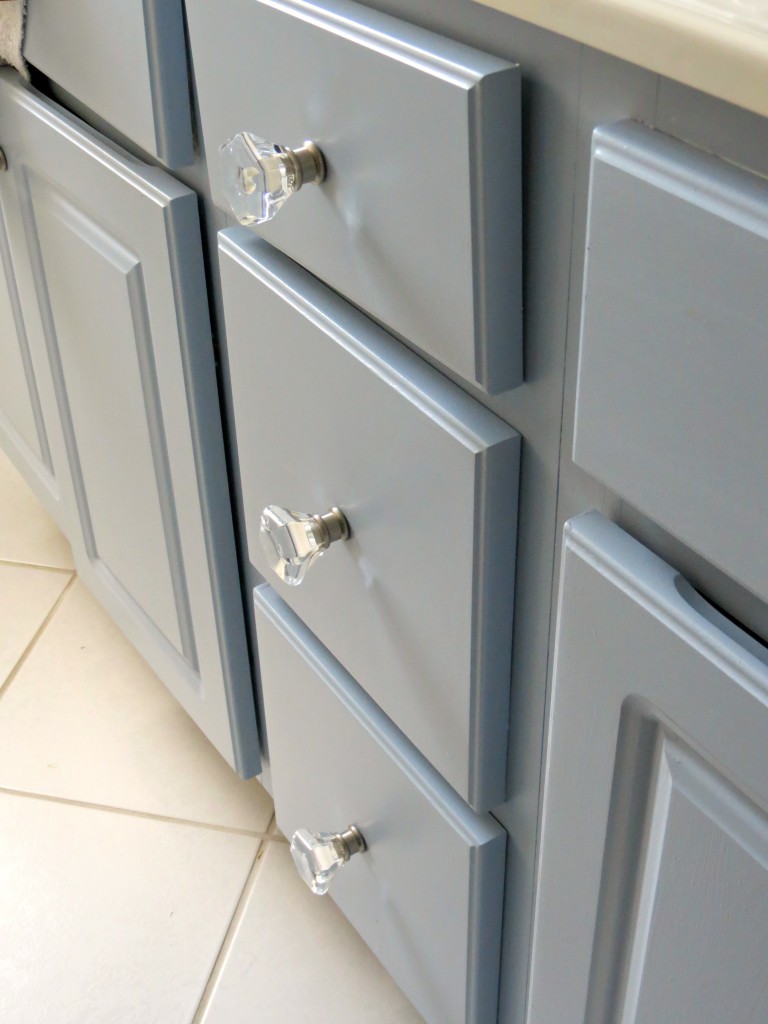 I painted all the trim a brighter white and painted the door black. I also made a "Powder Room" sign.
I replaced the door knob with a beautiful crystal door knob.
The next project was going to be the toughest. The LOML (Love of My Life) got to use all his tools to build a shelf unit that we put in between the two sinks on the vanity.

You can see how we built it in this post.
Then we framed the mirrors. We used base molding and a piece of quarter round along the edge.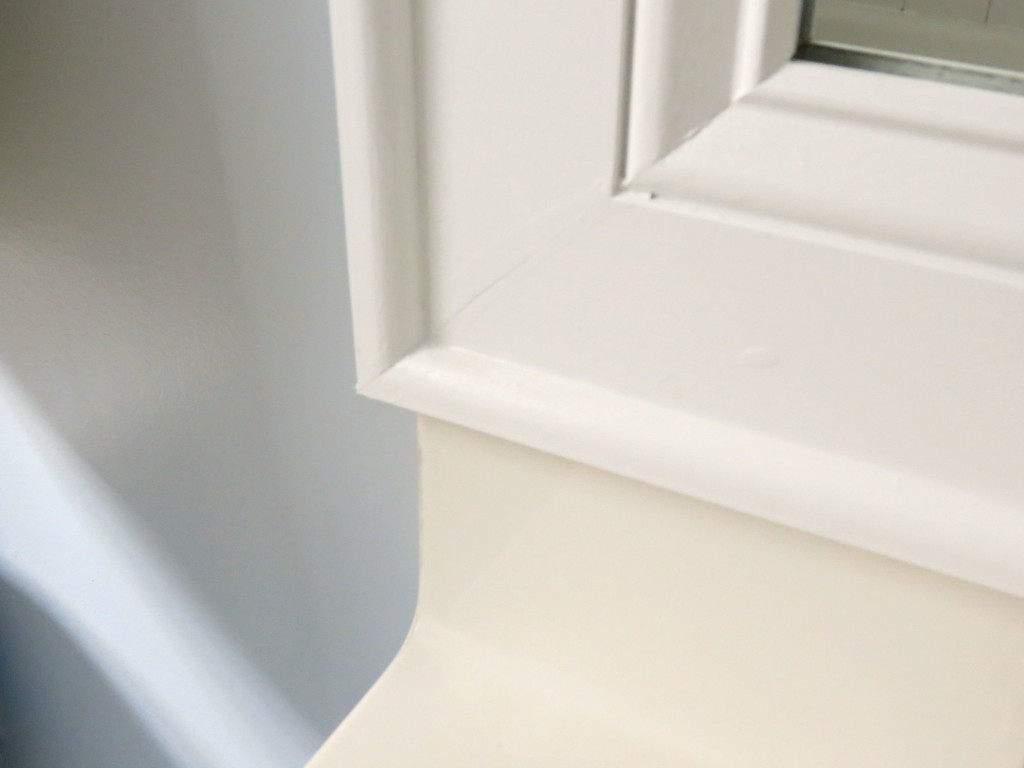 We added new lighting.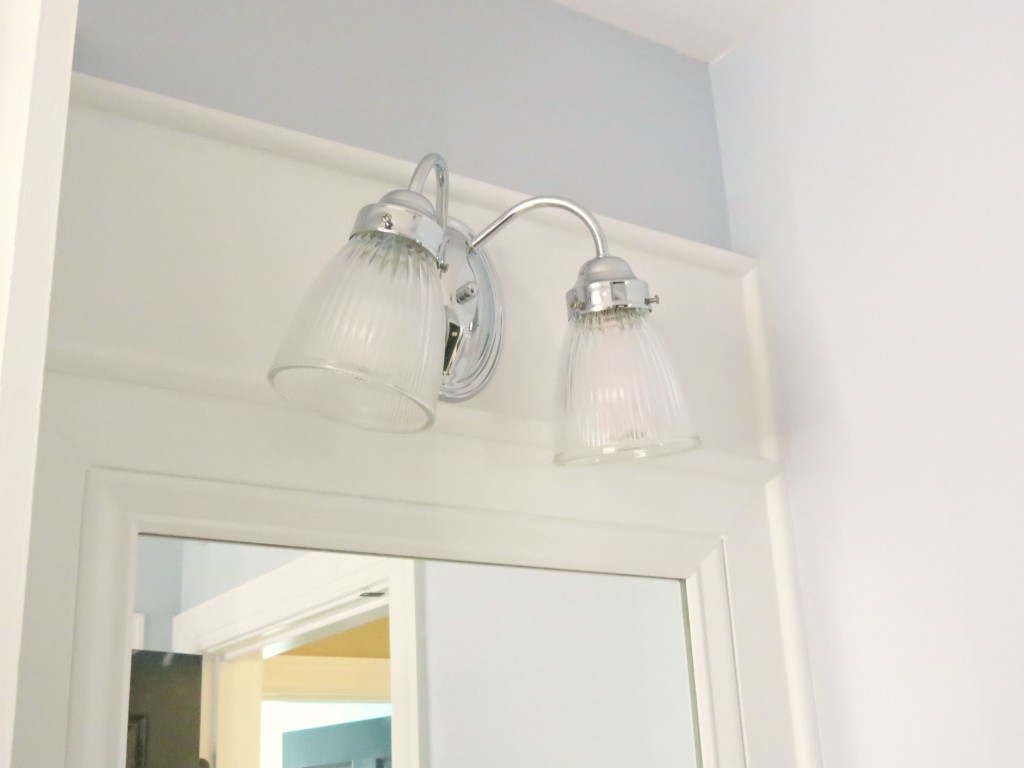 We painted a shelf that we had in storage and added some crystal knobs for towel holders. I decorated with some fun canvases from HomeGoods.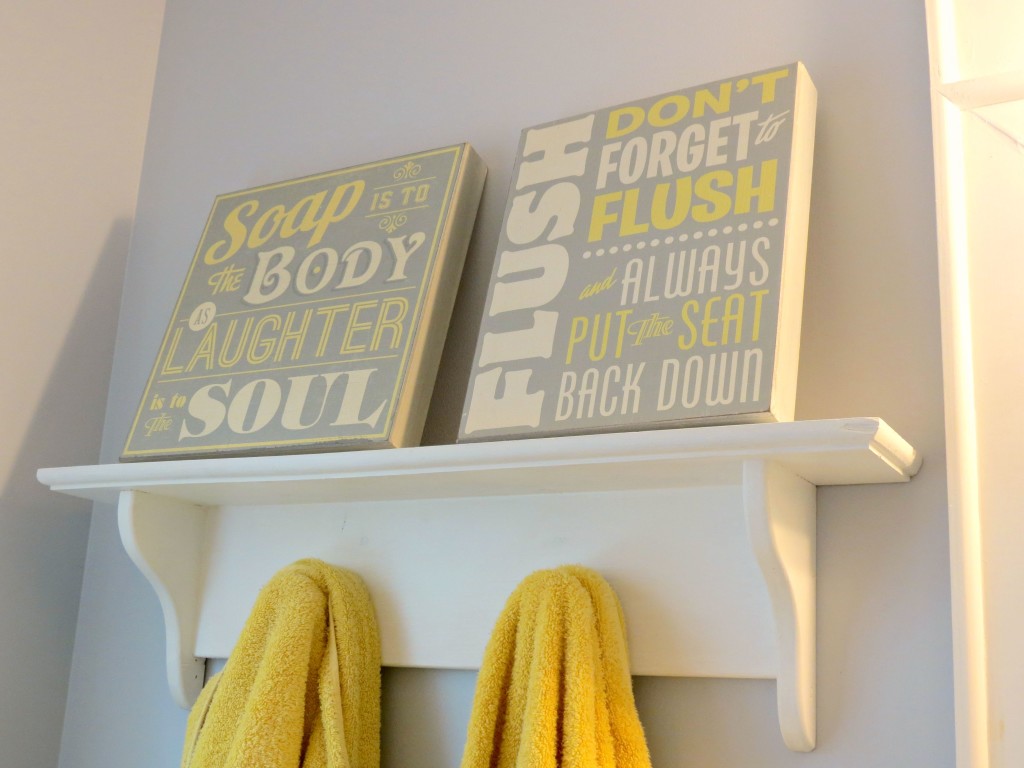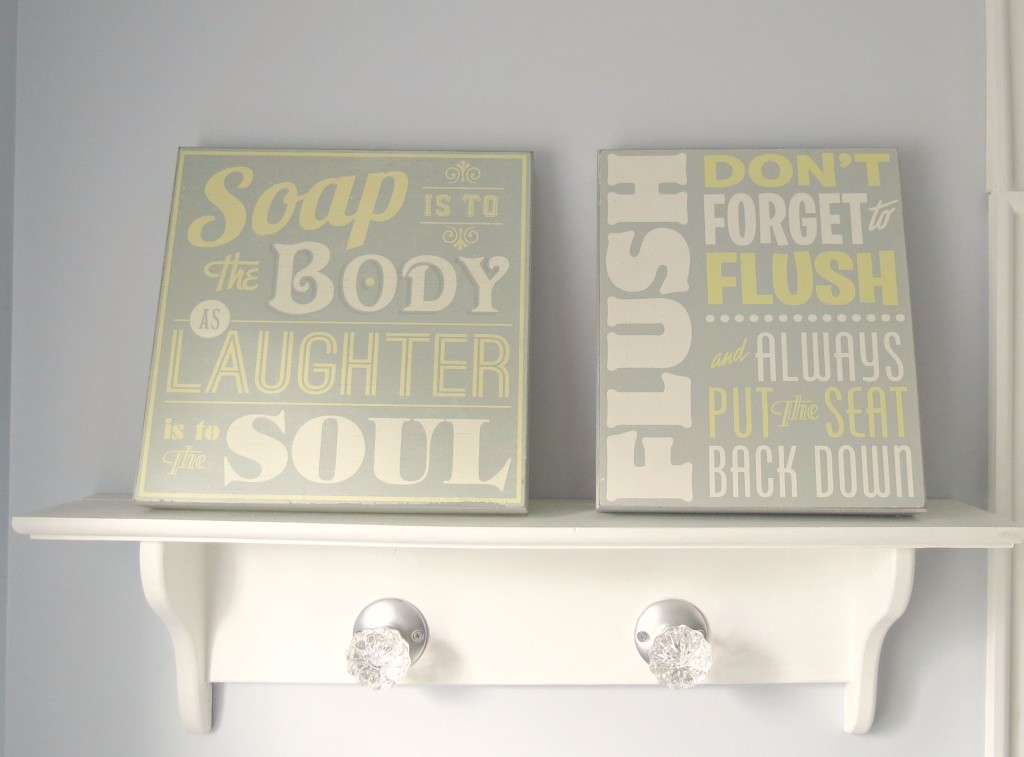 We hung a pretty curtain on the one small window that we got at JCPenneys with a pretty curtain rod with crystal knobs to match the drawer pulls.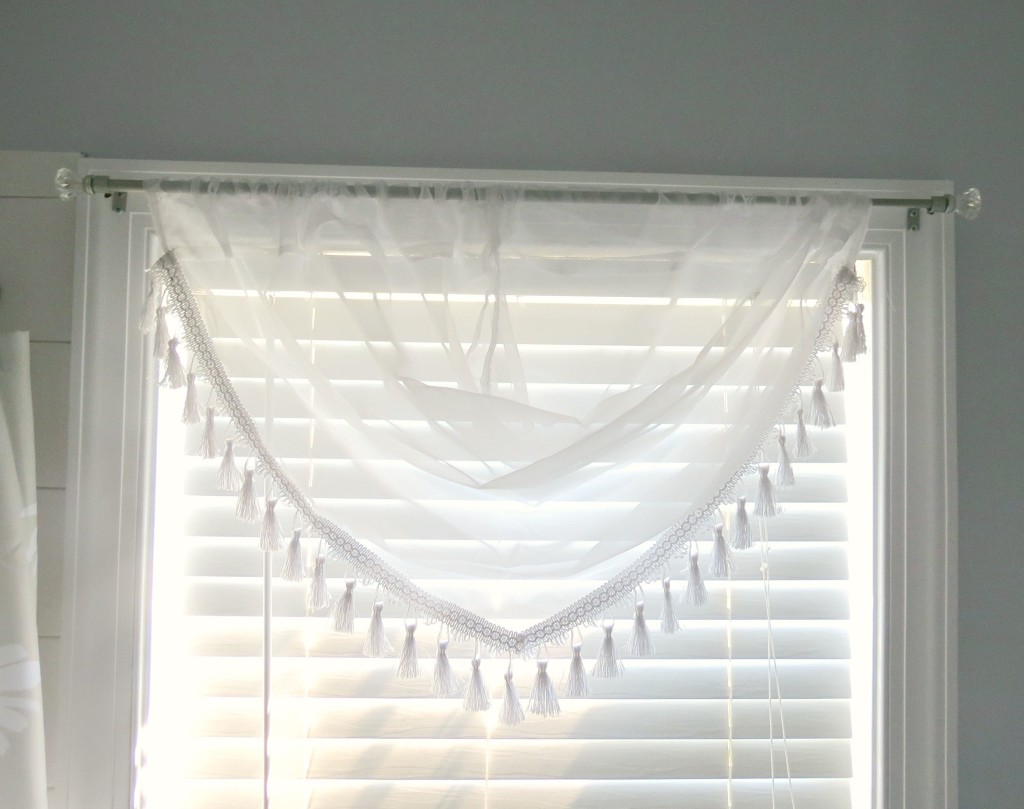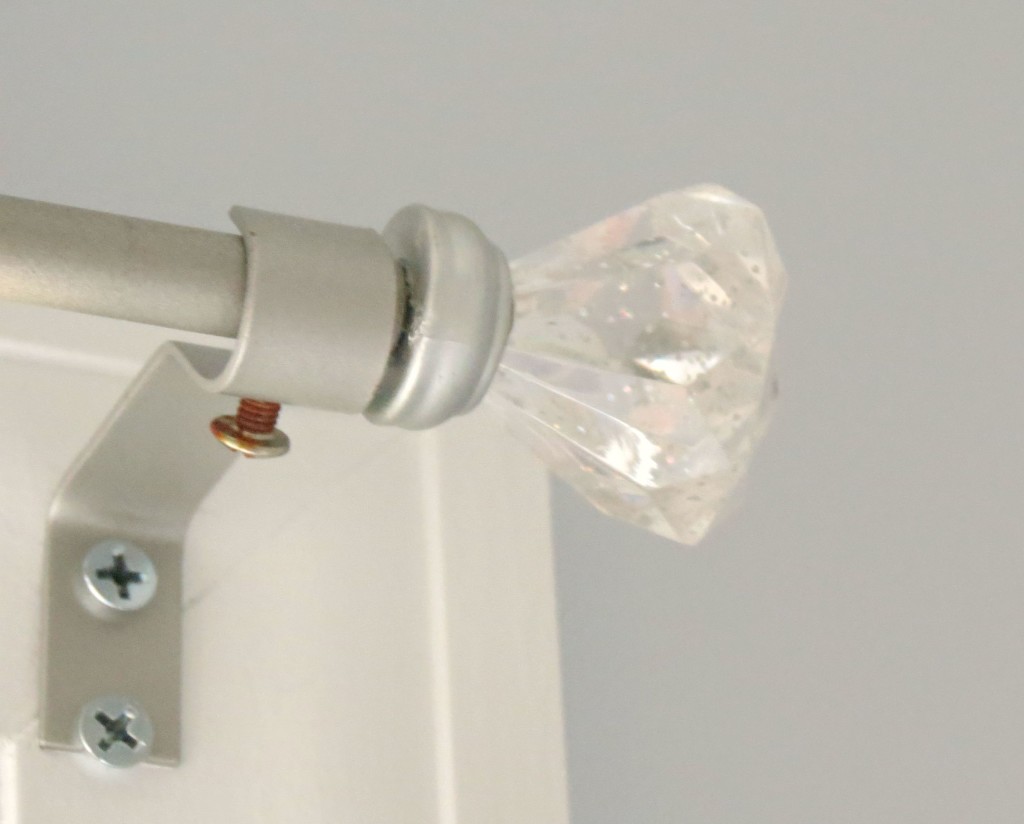 I made an initial wall art for a bare wall next to the sink.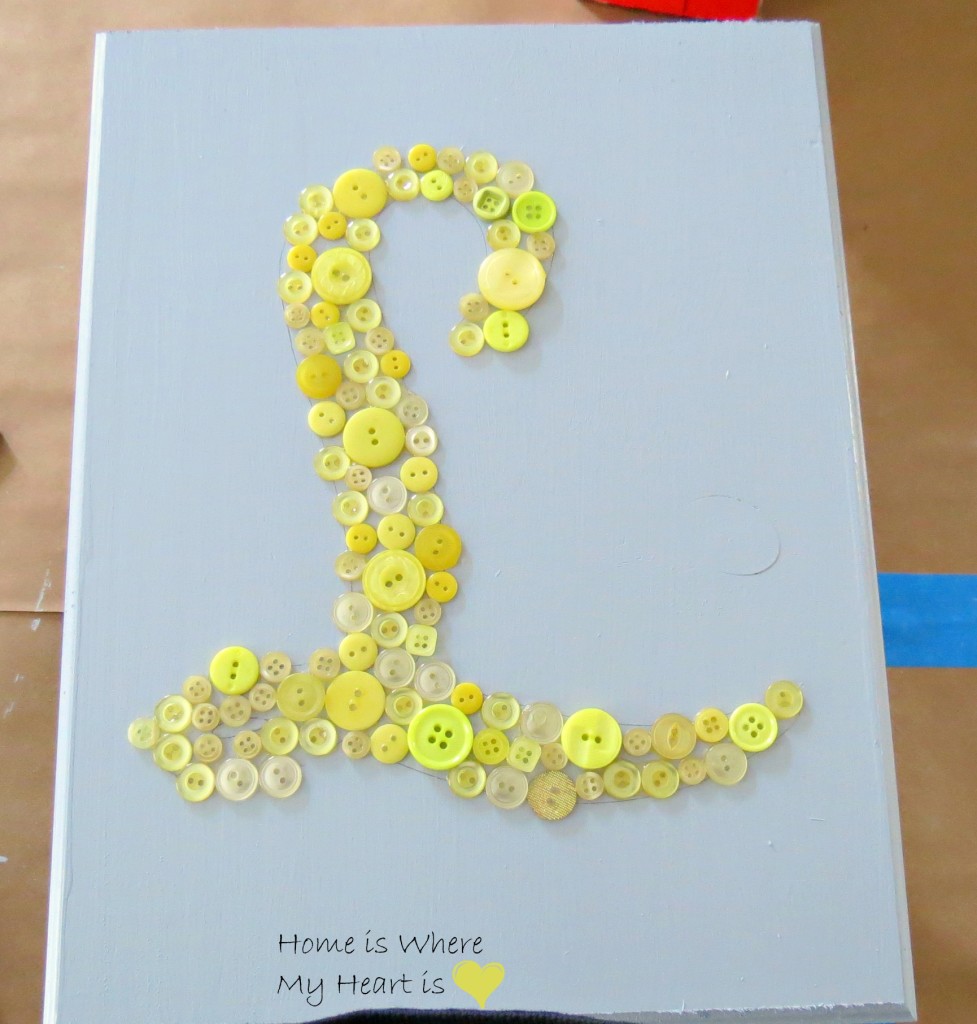 And here is the final outcome of our new bathroom!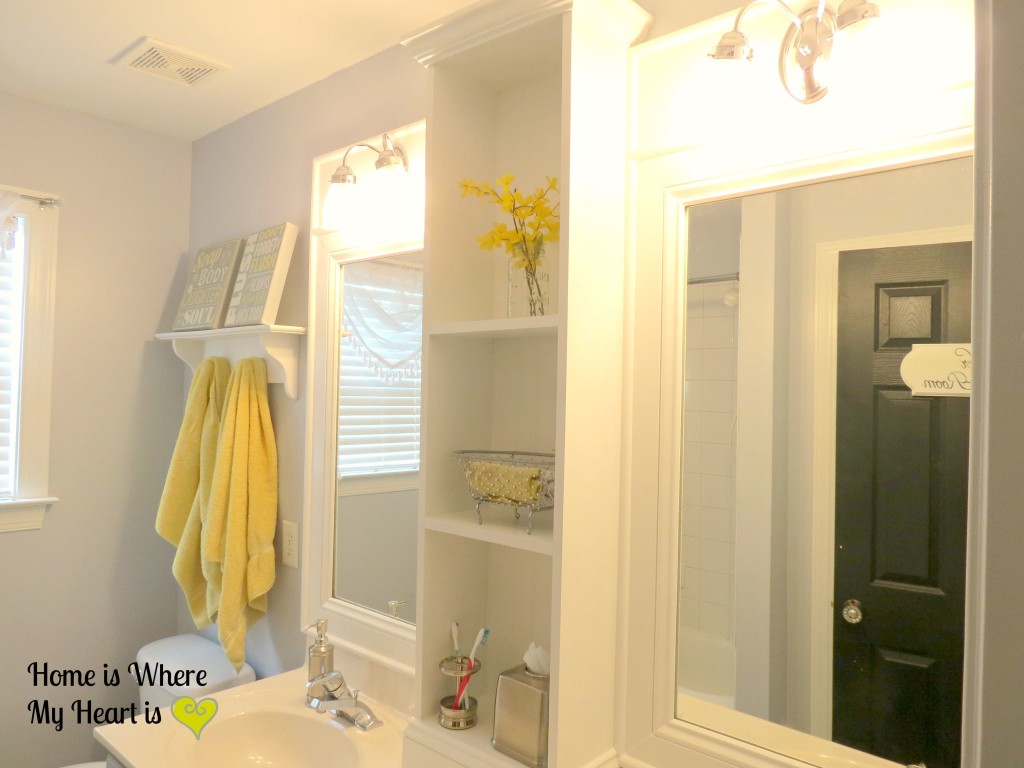 Here's a panoramic picture from Son #1s cell phone.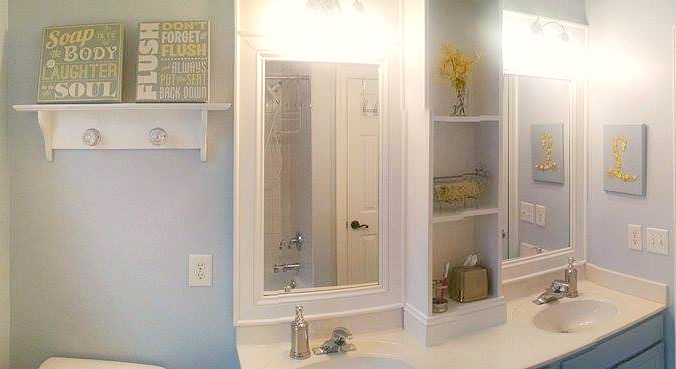 And of course, a little Before & After for all my crazy friends out there who enjoy that kind of thing!! (That is so me!!)

Hope you like it! I just love it!!!!
Linking up to Thrifty Decor Chick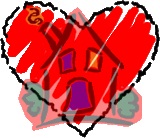 Love y'all,
Linda