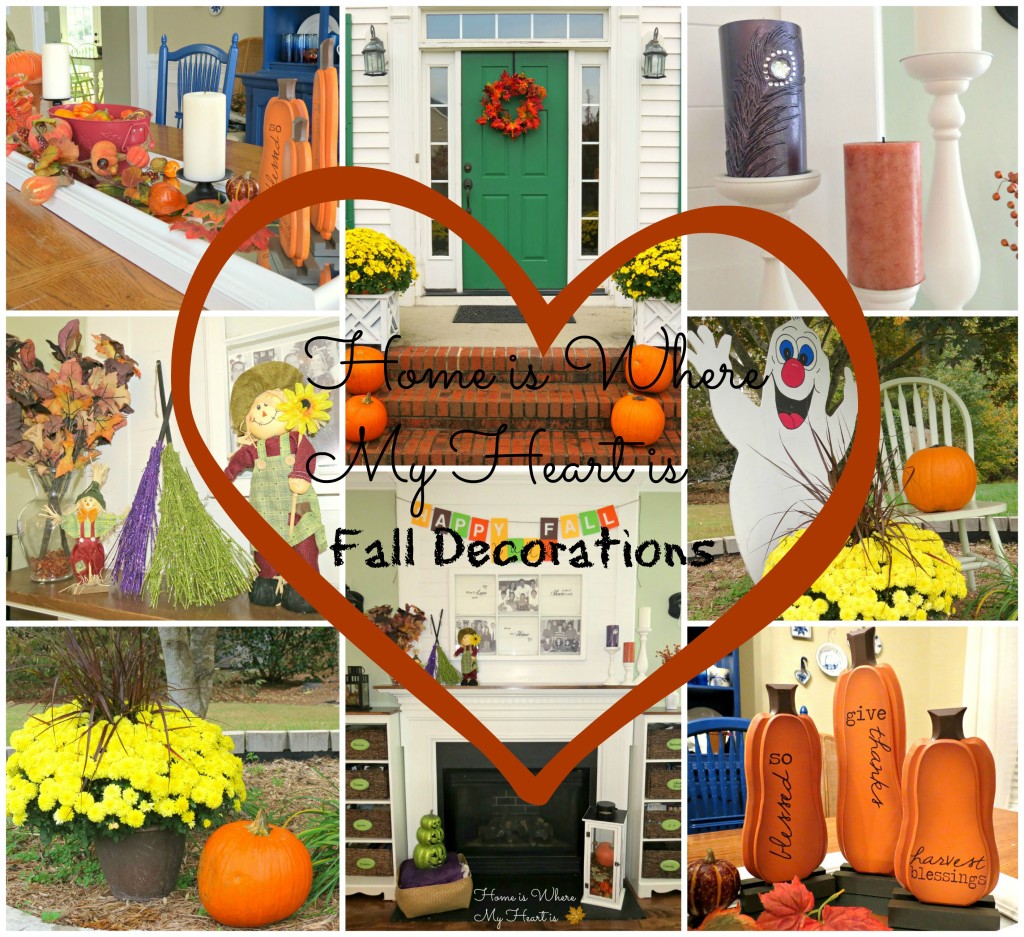 A little trip to Hobby Lobby got me all excited to get out my fall decorations.
While I was spreading my fall cheer around the house, we were also finishing up some small projects in the family room.
I'm excited to show you both.
THE MANTEL
Notice the beautiful purple peacock candle I bought from Hobby Lobby. This candle will never be lit!!! It's way too pretty!
The bookcases on either side of the fireplace are being worked on as I'm taking these pictures. The LOML is in the process of attaching the pieces to the wall. He removed the base trim so the cabinets fit nice and snug against the wall. He used L brackets to attach the cases to the wall. We'll be adding trim to finish off the project. I'll share as soon as its done. He also finished the crown molding all the way around the room. I'll share that project soon. It feels good to finally have the family room completed!!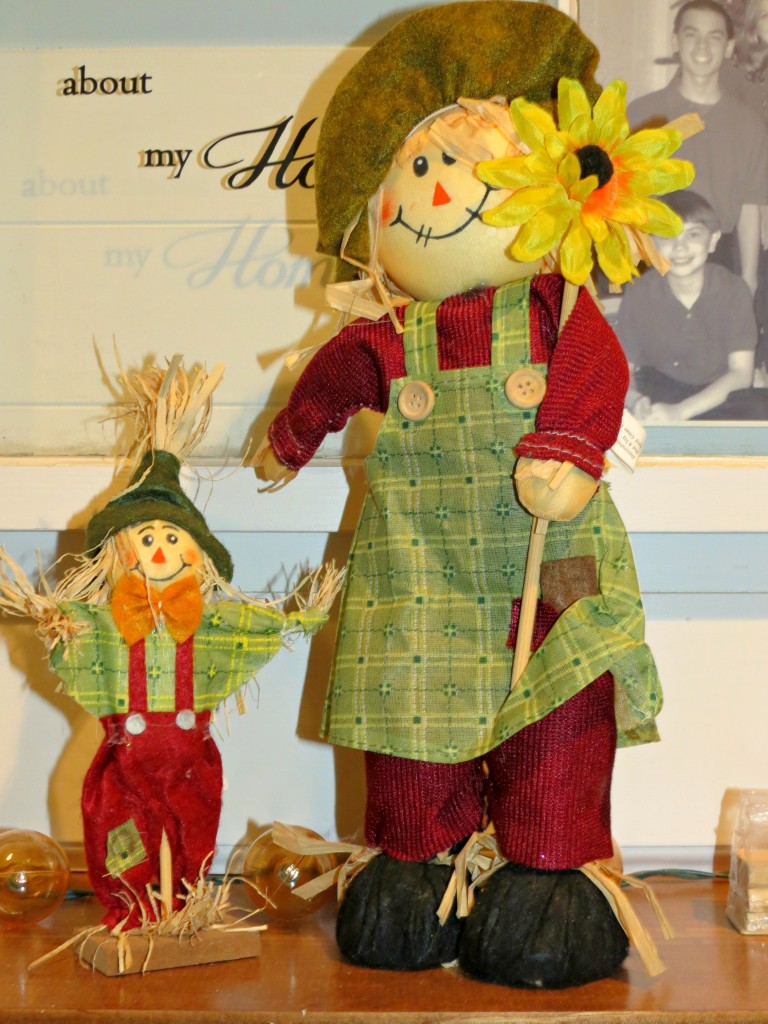 THE BOOKCASES
THE FAMILY ROOM
This cute pumpkin hides the remotes (all two thousand of them!!).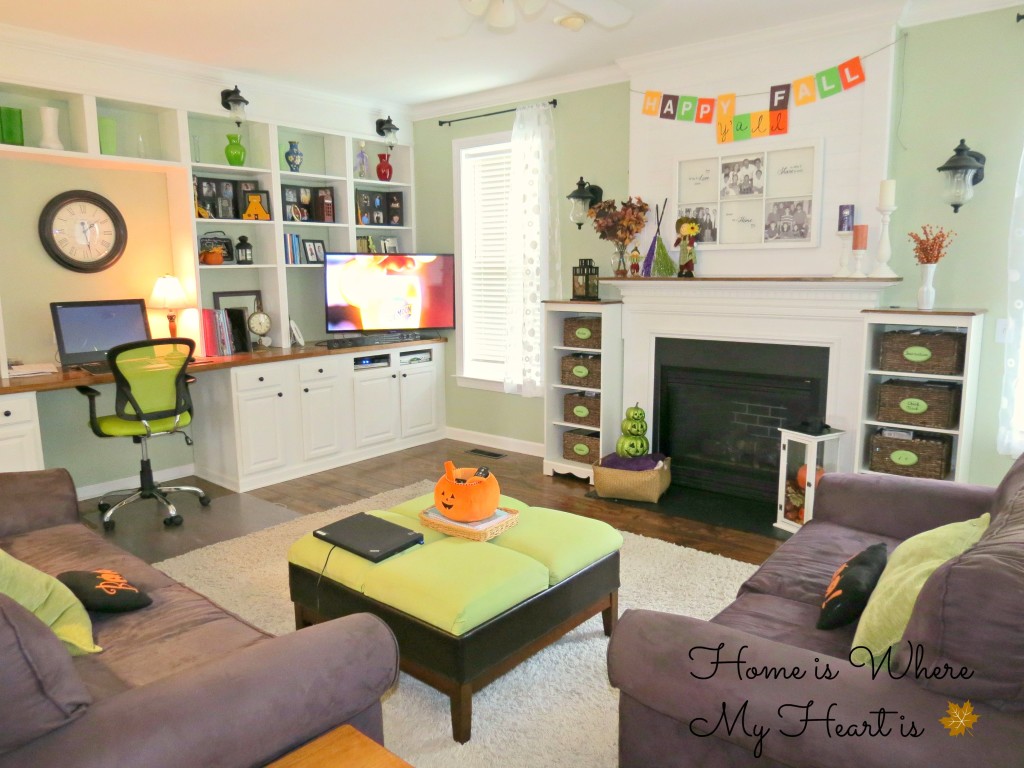 You can see the other project that the LOML completed today. We finally hung the curtains we bought from Walmart. I love the polka dots! They add some whimsy to the room!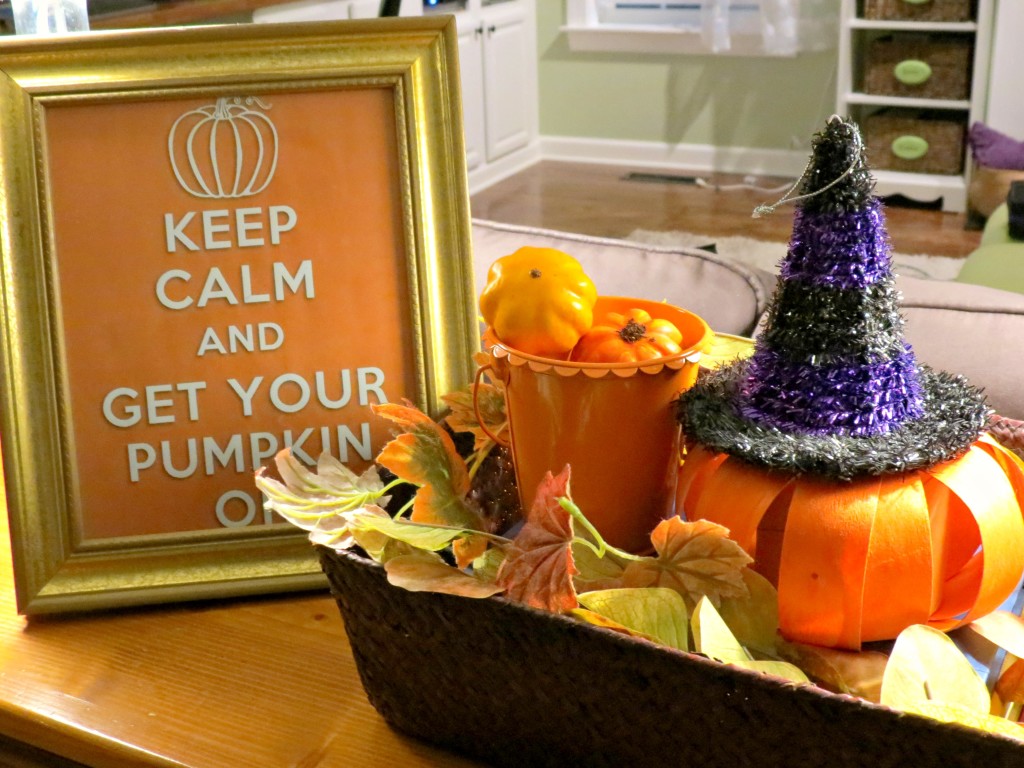 I love framing free printables you can find all over blog world.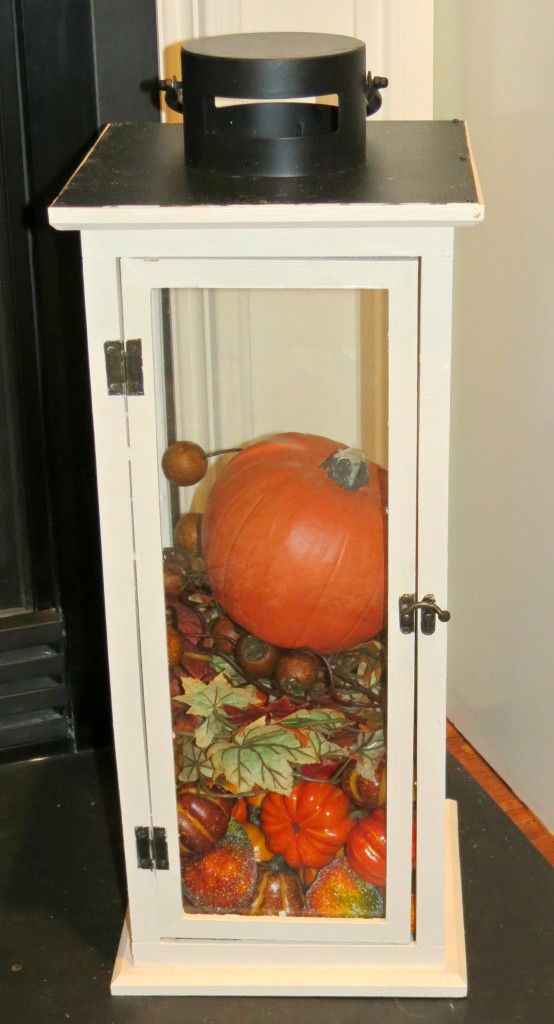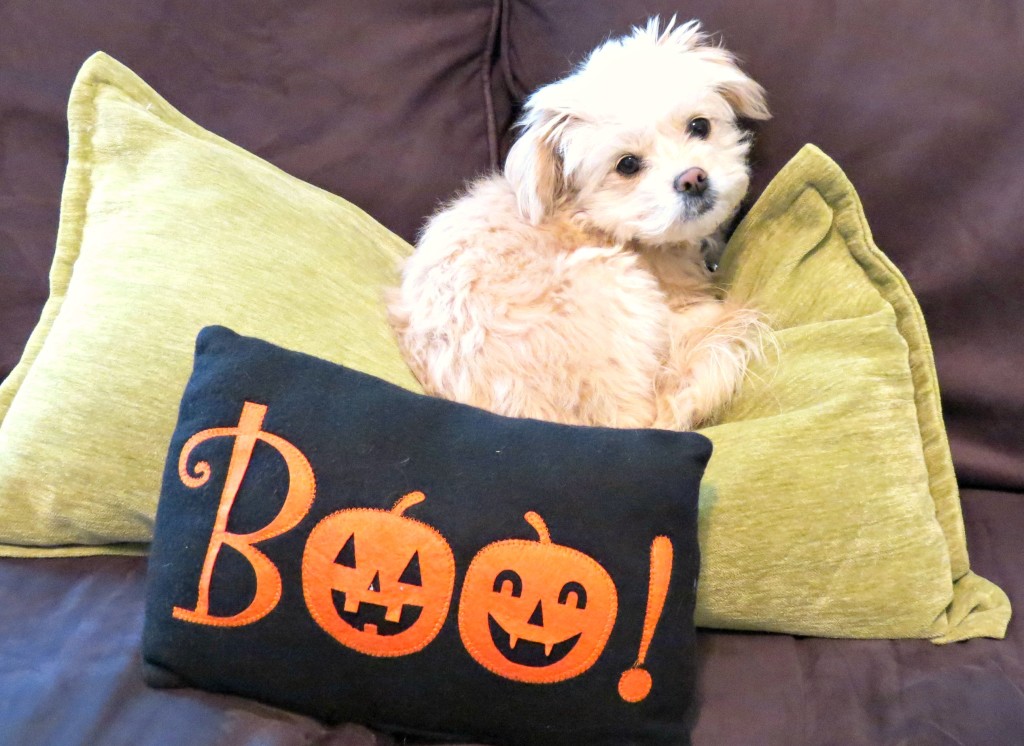 Our sweet puppy is enjoying the fall decor!
THE DINING ROOM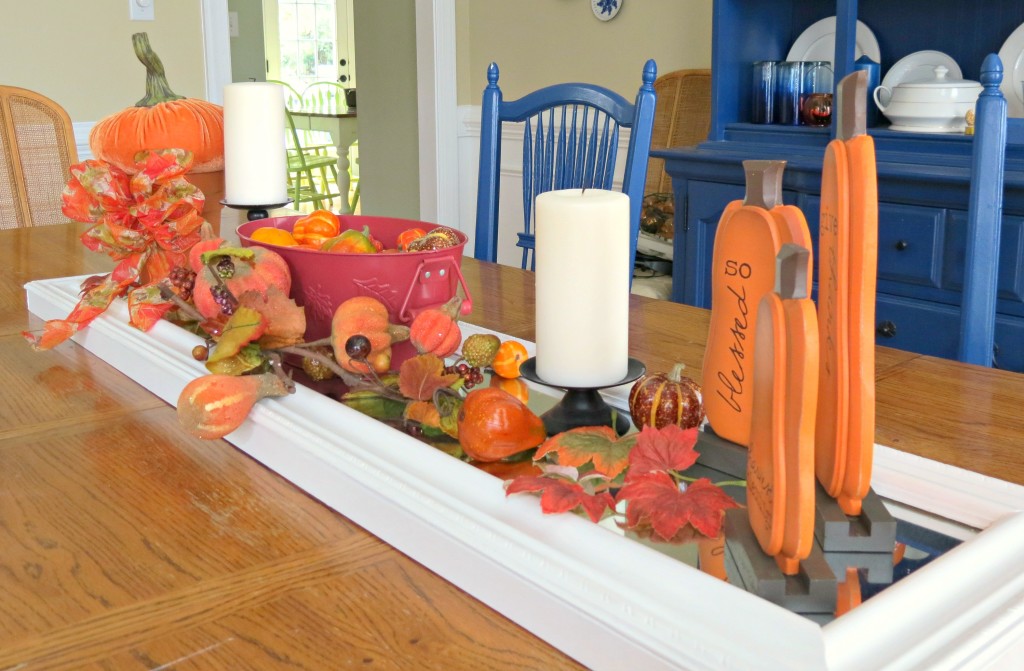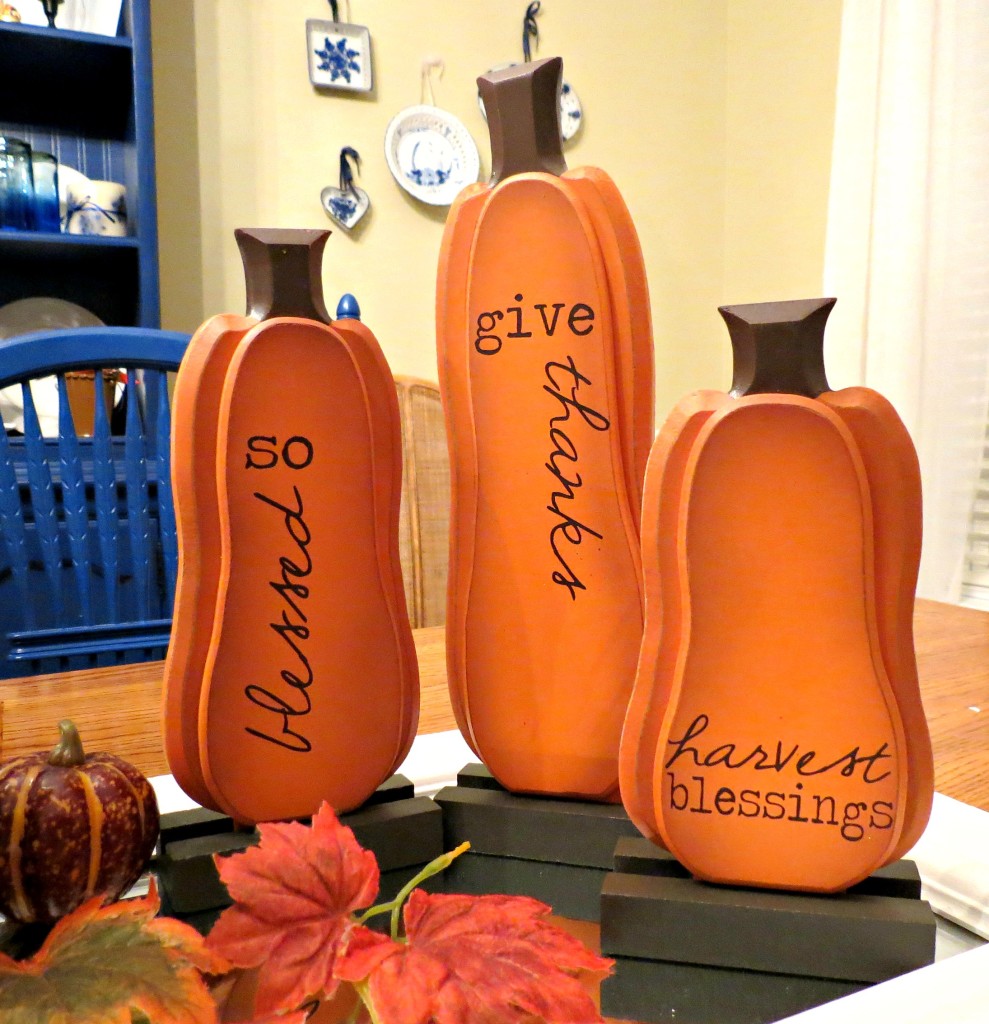 A sweet friend gave me these cute pumpkins.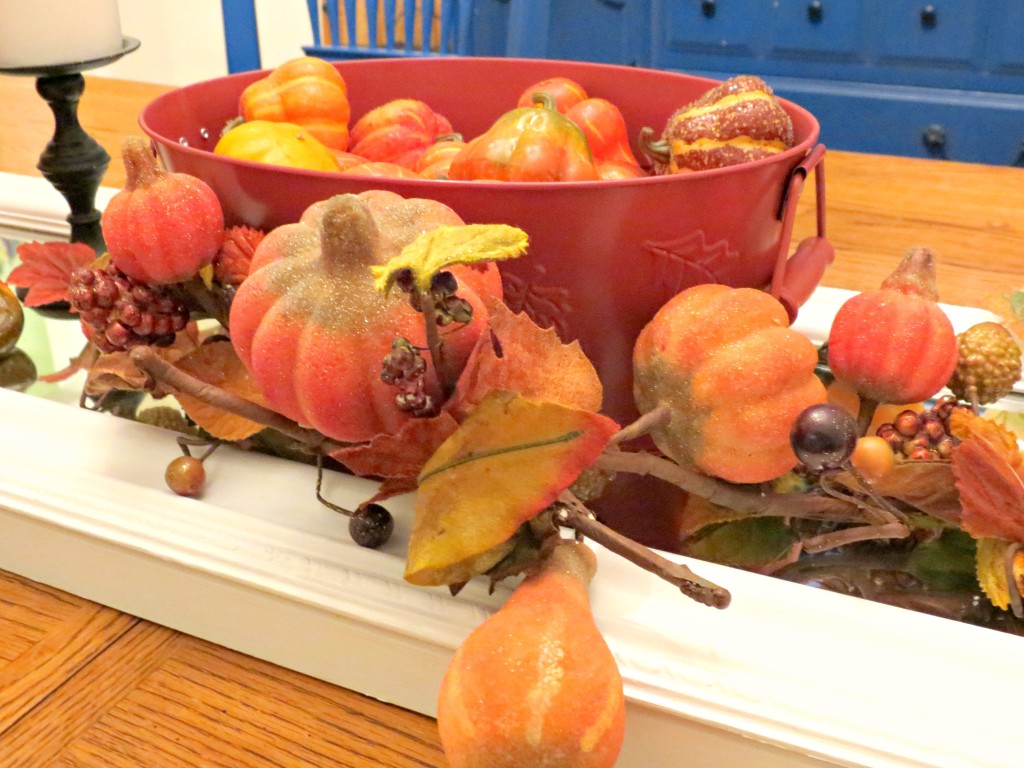 I found this tin in the dollar section at Target.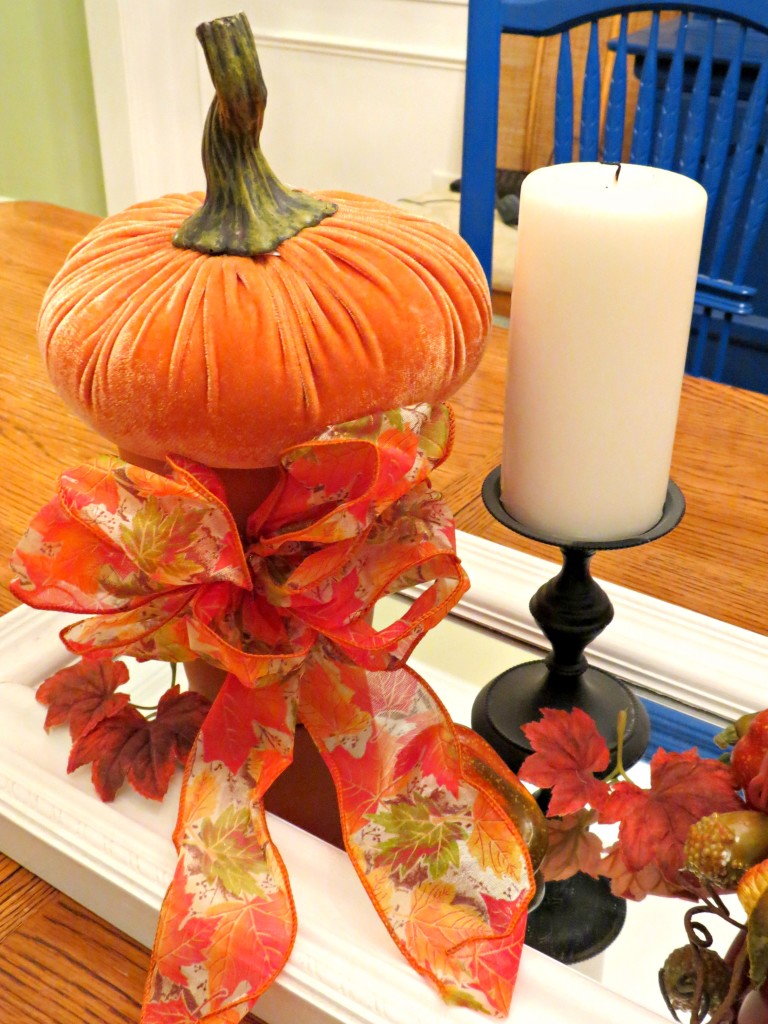 I love this pumpkin I found at Hobby Lobby.
THE STAIRS
Another free printable.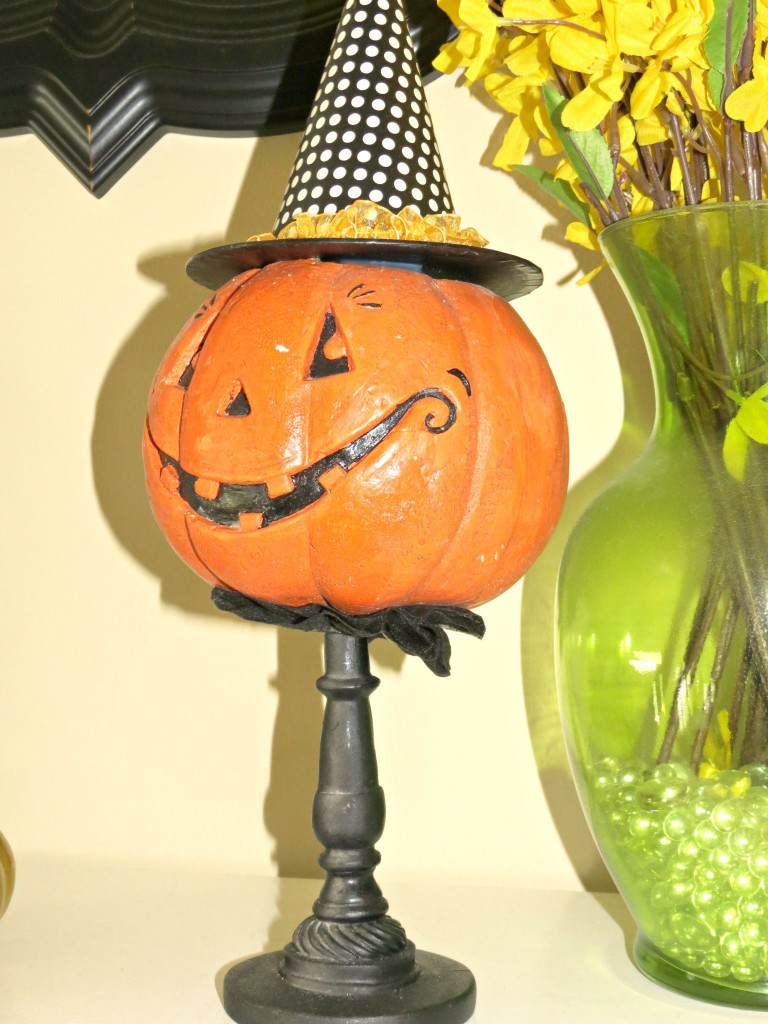 I bought this cute pumpkin at Hobby Lobby.
THE BEAUTIFUL OUTDOORS
Hope y'all are enjoying your week!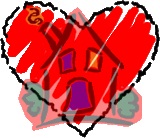 Love y'all,
Linda