Today is rainy and a bit chilly so the family is inside playing games while mom and dad do some projects.
While we're busy, our dinner is being cooked. I found this recipe on Pinterest and it sounded yummy!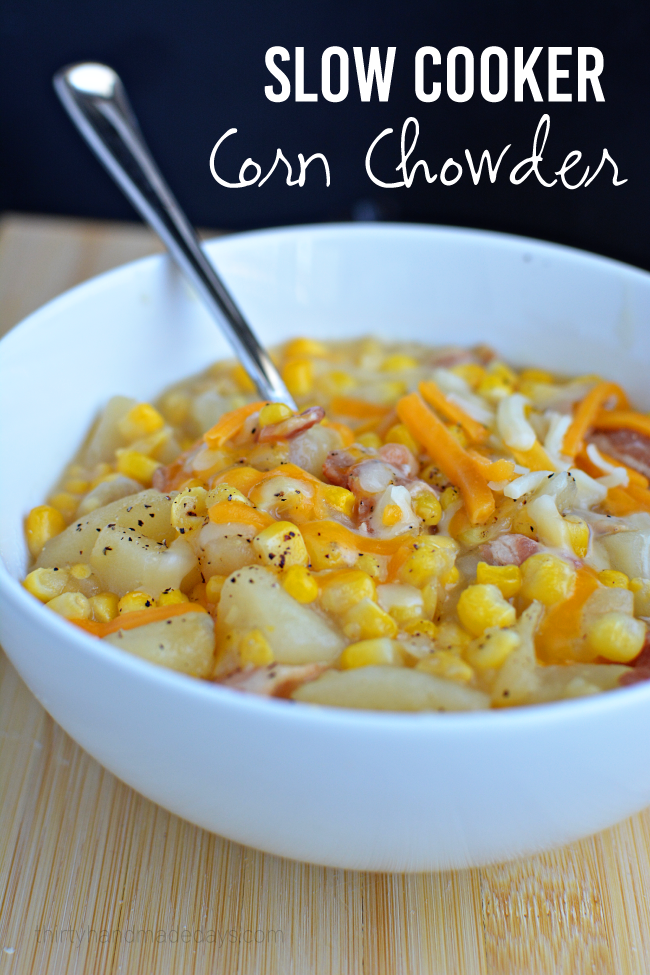 SLOW COOKER CORN CHOWDER 
Ingredients
6 slices of bacon
1/2 cup chopped onion
2 cups potatoes, peeled and diced
2 cups frozen corn
1 can (14.5 oz) creamed corn
1 Tablespoon sugar
1 tsp. Worcesterchire sauce
1 cup water
pepper to taste
shredded cheese (optional)
Instructions
In a skillet, cook bacon until crisp and set aside.
Add diced onions and potatoes to bacon drippings and saute for 5 minutes.
Drain.
Combine all ingredients in slow cooker and cook on high for 3-4 hours or low for 6-7 hours.
Spoon into bowls and top with cheese.
*Optional creamier version – leave out water and replace with milk at the end. Stir into chowder and cover slow cooker. Allow to cook for 30 more minutes.
As I'm reading the recipe as I'm typing it, I realized we screwed up. We put the milk in at the beginning. It was still yummy but there was barely any soup. Daughter #2 said "Mom, it's yummy but next time can there be a little more soup?"
Yes, dear. When Mom learns to follow the directions!!!
This wet weekend, I'm putting up my fall decorations (FINALLY!). The LOML is attaching the shelves that flank the family room fireplace. Can't wait to share it with y'all.
Hope you're enjoying your weekend!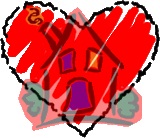 Love y'all,
Linda