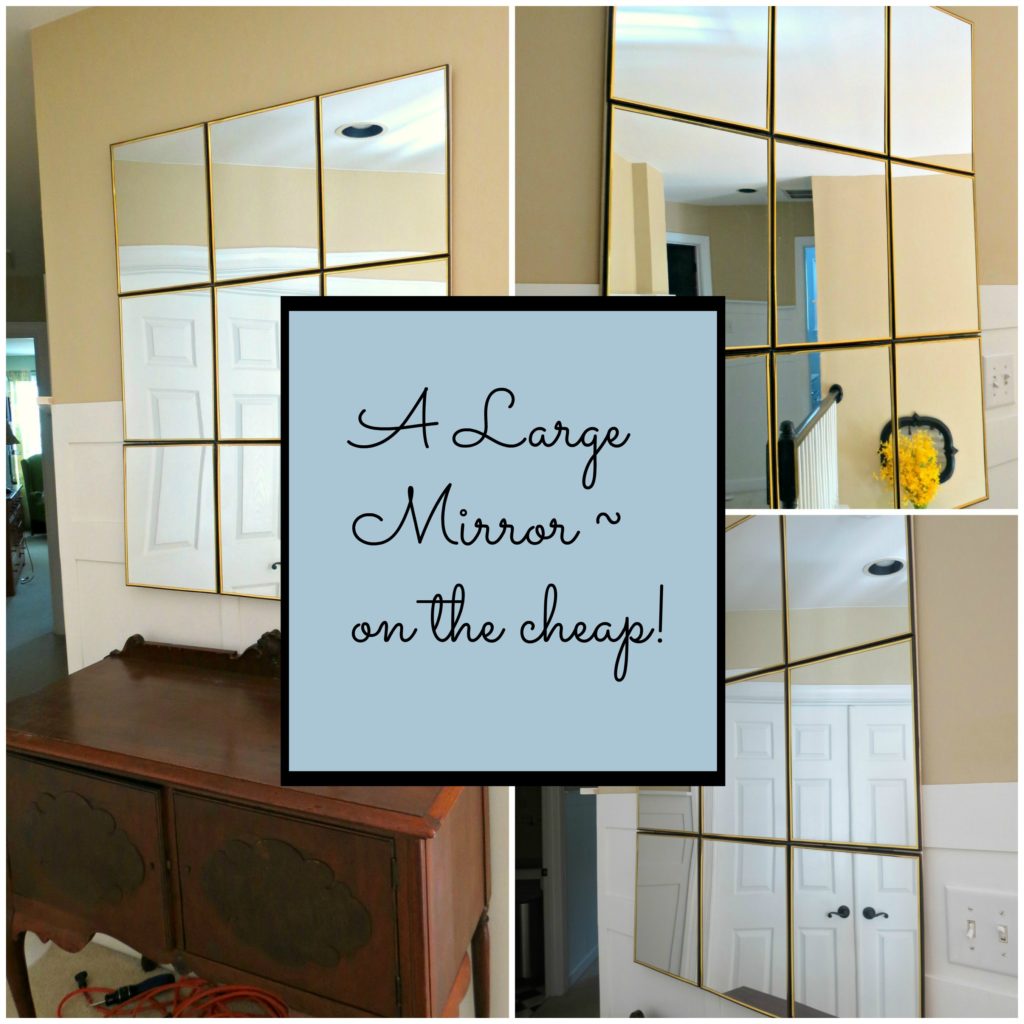 I found a great idea on Pinterest…
AGAIN!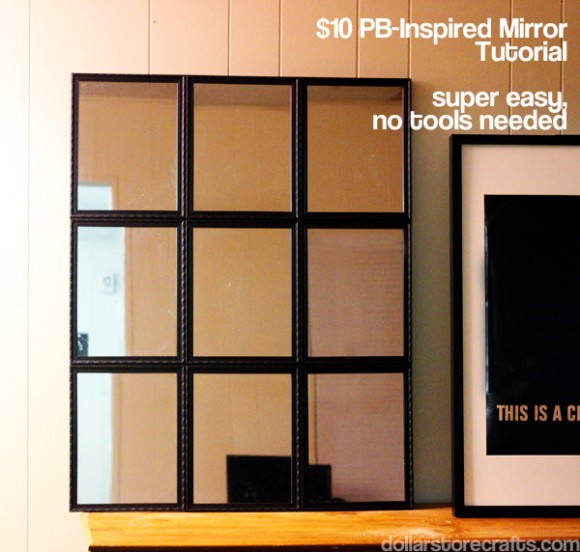 We're slowly finishing up on the upstairs hallway. You can see all the inspiration here.
We've completed hanging the board & batten this weekend. We have filled in all the nail holes, sanded and also added some extra pieces that we had left in the foyer ~ a little added bonus! We put board & batten on each side of the front door and added hooks for hanging our company's coats when they come to visit.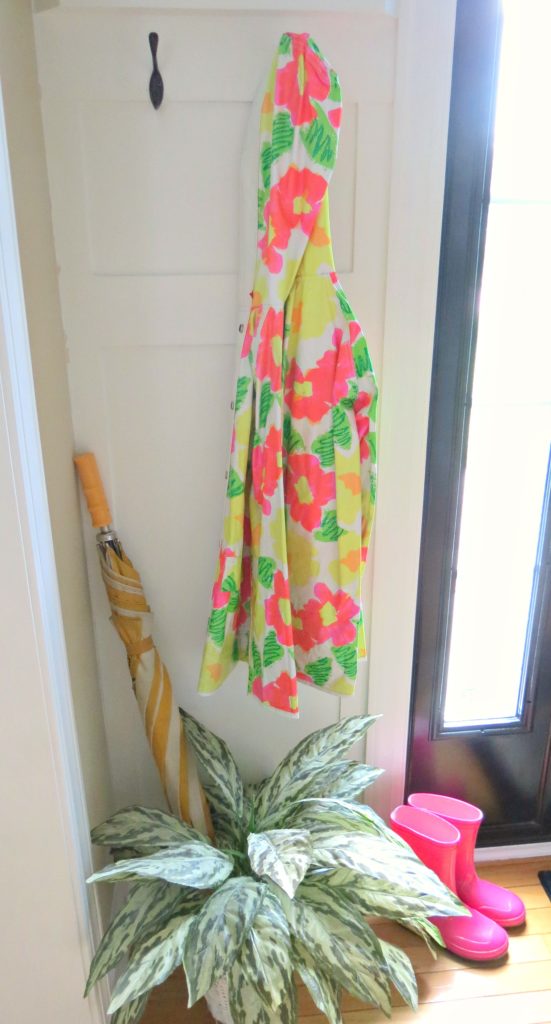 One of the many projects I have planned for the upstairs hallway is a beautiful table as a statement piece that greets you when you arrive upstairs. I'll write about the table soon.
Above the table, I wanted a beautiful large statement piece because it's the first thing you see when you come up the stairs to the second floor.
That's when I went to Pinterest for ideas and found this large mirror made of Dollar Store mirrors.
I ran to the Dollar Store and found the exact same mirrors as the inspiration piece but they were red, not black. I also found brown ones and brass ones. I picked a little bit larger mirrors with brass and black trim and bought nine of them.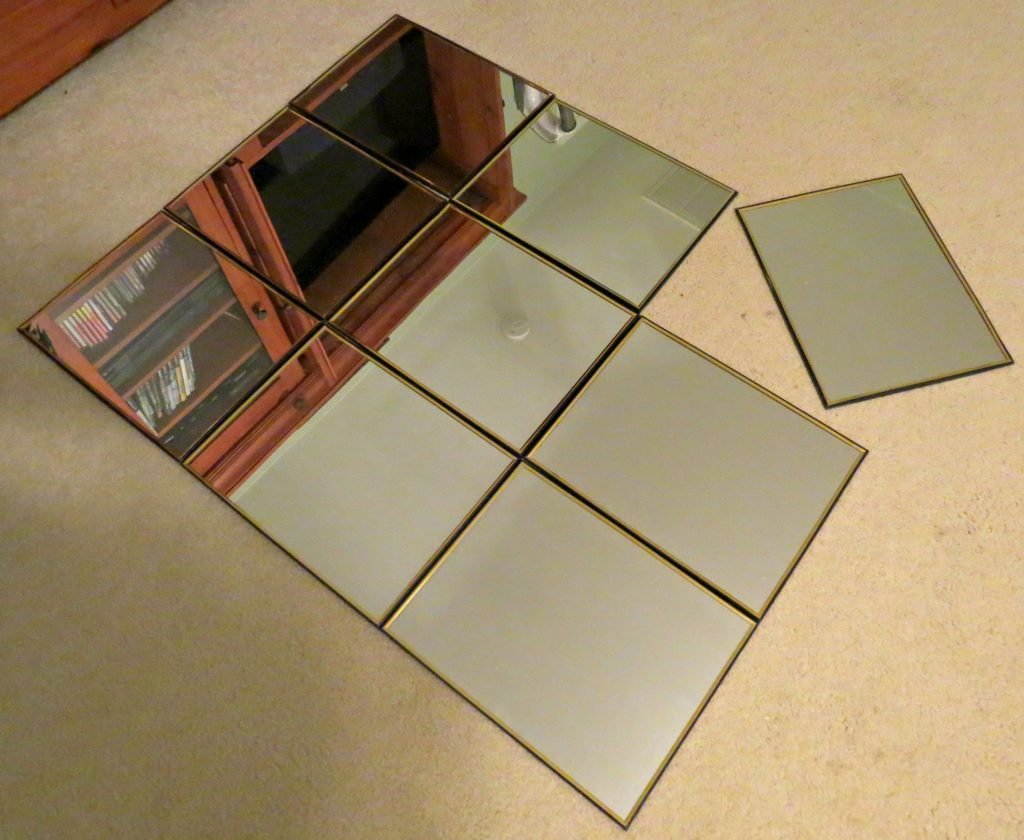 I followed the inspiration piece directions. I taped the the nine mirrors together using a butt load of duct tape.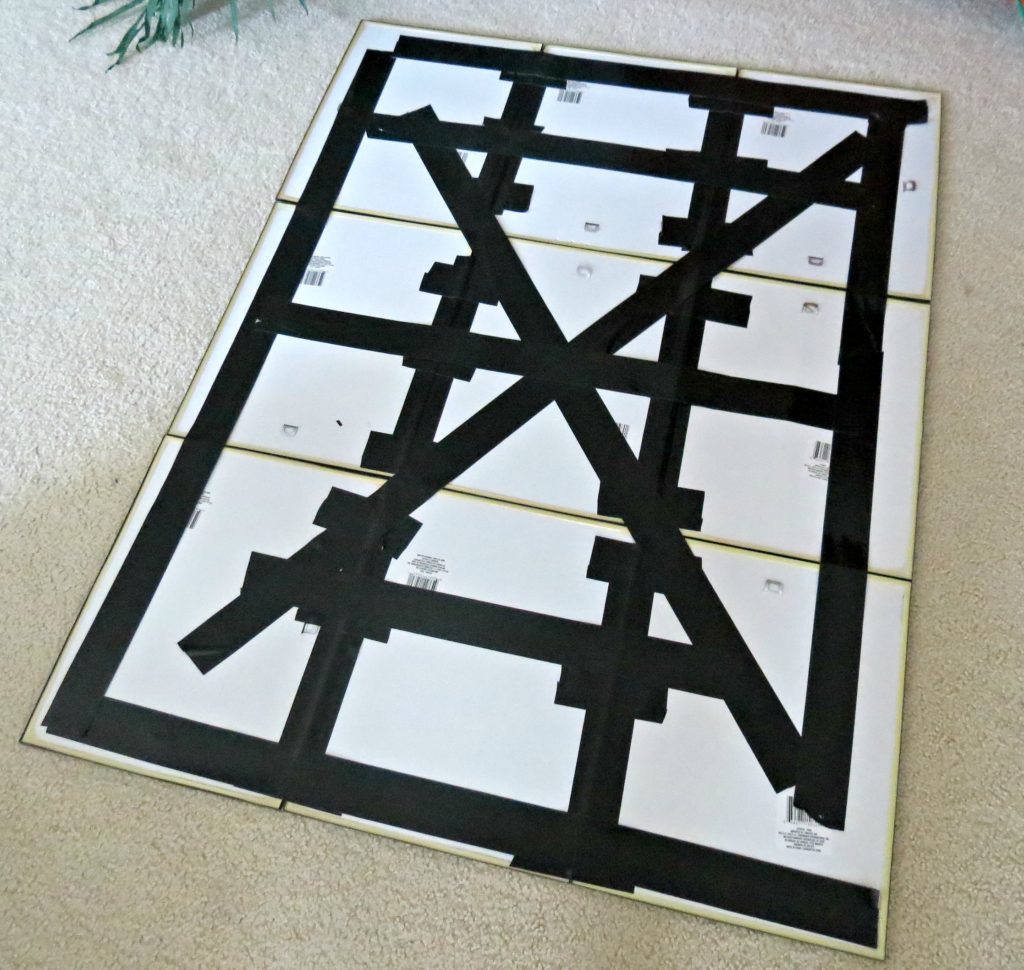 The inspiration piece was then glued to a foam board. Instead of attaching my mirror to foam board, I glued it to a thin piece of plywood.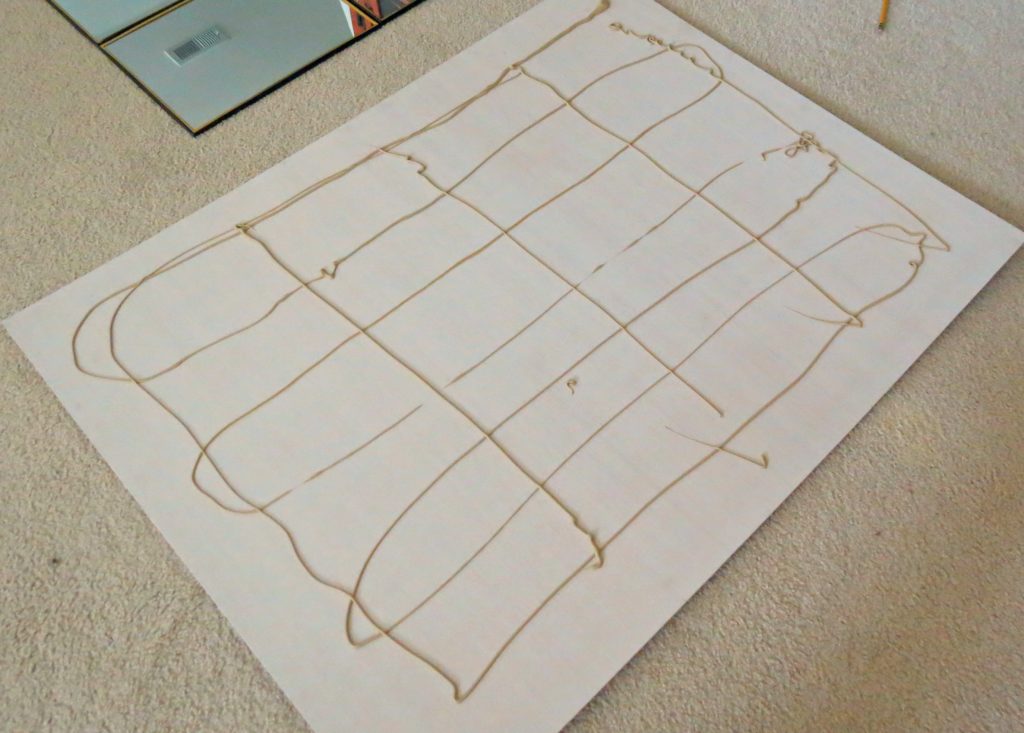 I put a bunch of photo albums on top for some pressure.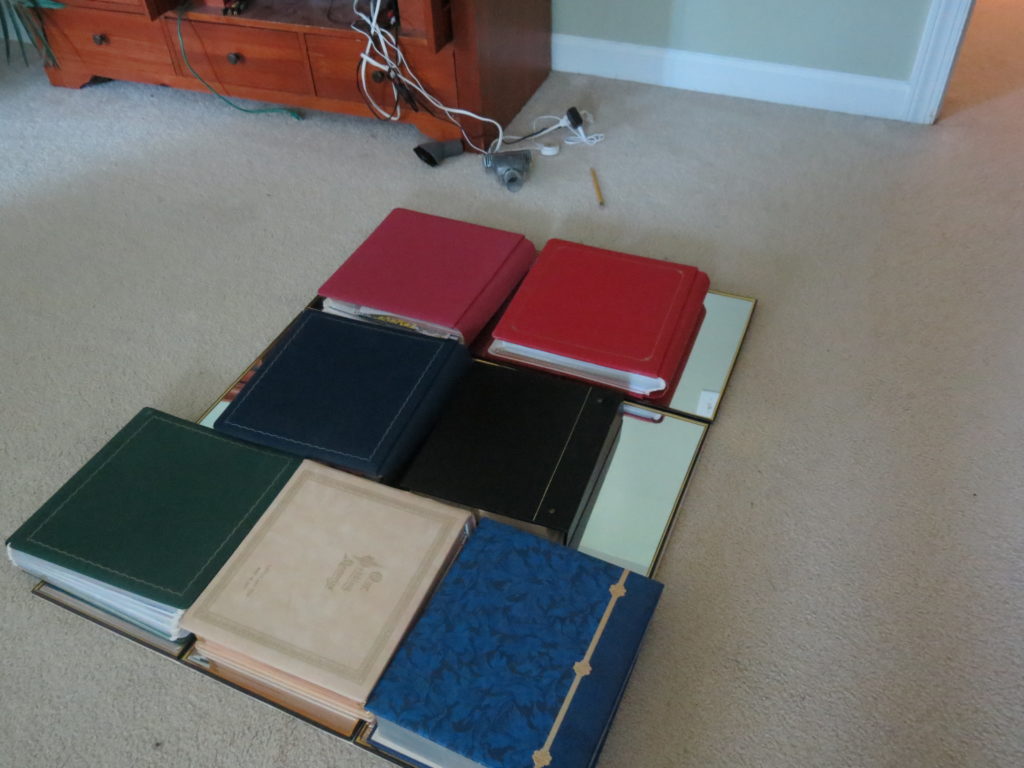 The large mirror is 42 x 32 1/2 inches. It makes a pretty big statement!!
You can sneak a peak at the board & batten and the new table. I'll have a post about the "new" old table soon.
What do you think of the mirror? For $9, I have a beautiful statement piece in the new hallway.
Linked up to: The Dedicated House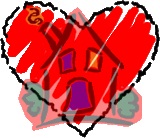 Love y'all,
Linda