While planning for the hallway redo, I wanted something beautiful for the weird special wall right here. It's the first thing that greets you when you walk upstairs.(Forgive the wood and painters tape. This picture was taken before the board & batten wall treatment was done.)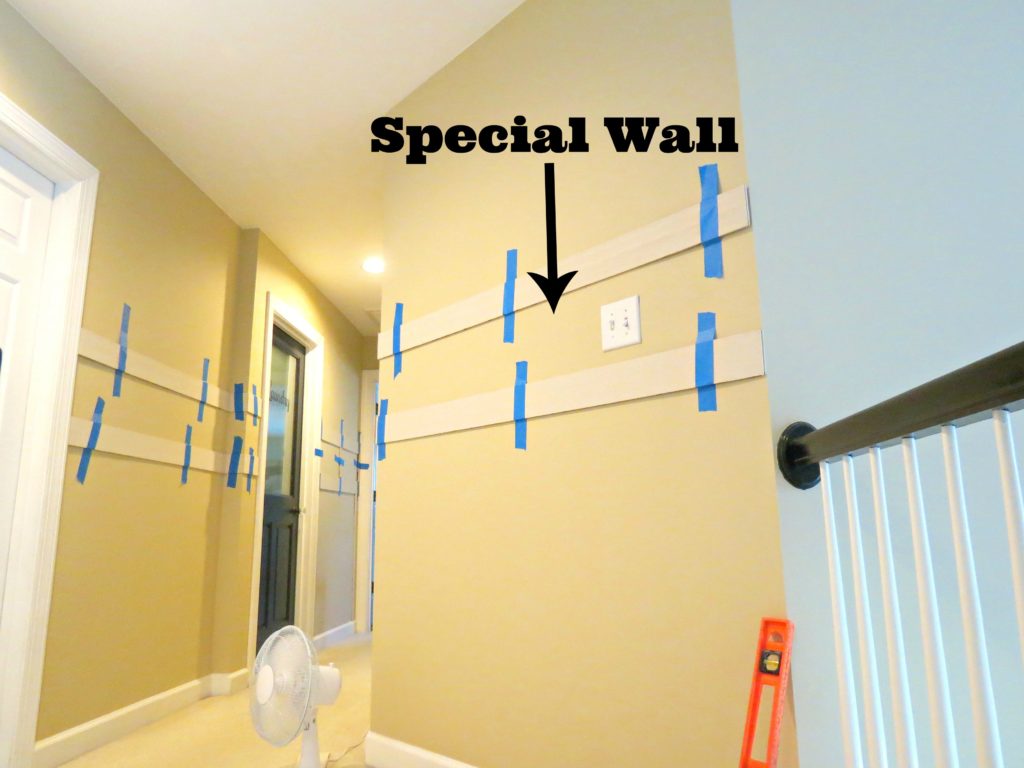 In this space I pictured a large mirror above a beautiful table with some pretty accessories.
You can see how I made my large mirror on the cheap here.
For the table, I started looking for just the right piece.
I went to three ReStores, a goodwill store, and a couple of furniture stores and …… NOTHING!!
While the LOML and I were heading home from one of our shopping adventures, we drove through downtown of a small town just south of us. Right on the corner was a sweet little antique furniture store called SUR Furniture in Fuquay Varina, NC. Since I was driving, I made a quick u-turn and pulled into a parking space right on the side of the shop. As we walked through this quaint little store, a lovely lady approached us and welcomed us to her store. We told her what we were looking for and as she pointed out different pieces I saw what I wanted! It was old and a little beat up but it was perfect with its Queen Anne legs and old key holes in the two swinging doors. There is a raised pattern on each door that a good painting technique could really show off.
Here's the cute table. The inside shelf is laying on top.
Isn't it pretty?? I love it!!
I imagined it black with a gold distressing that will bring out all the pretty details in the table.
The owner of the shop (Lucille) and another sales associate (Karen) gave me great advice on how to get the look I want.
They recommended I use milk paint so I bought a can of black. Because they didn't have any gold paint in stock they poured some of theirs (they were in the process of painting some dining chairs) into a container for me. Did I mention this store and the people are awesome!! They also gave me advice on how to apply the gold followed by the black paint.
I've never distressed anything in my life so the anxiety is way up there!
I found a piece of molding that I practiced on. Another idea from the awesome shop owner.
I applied gold paint to the details I want to be enhanced with a foam brush.
After 4 days of curing, I painted the molding with the black milk paint.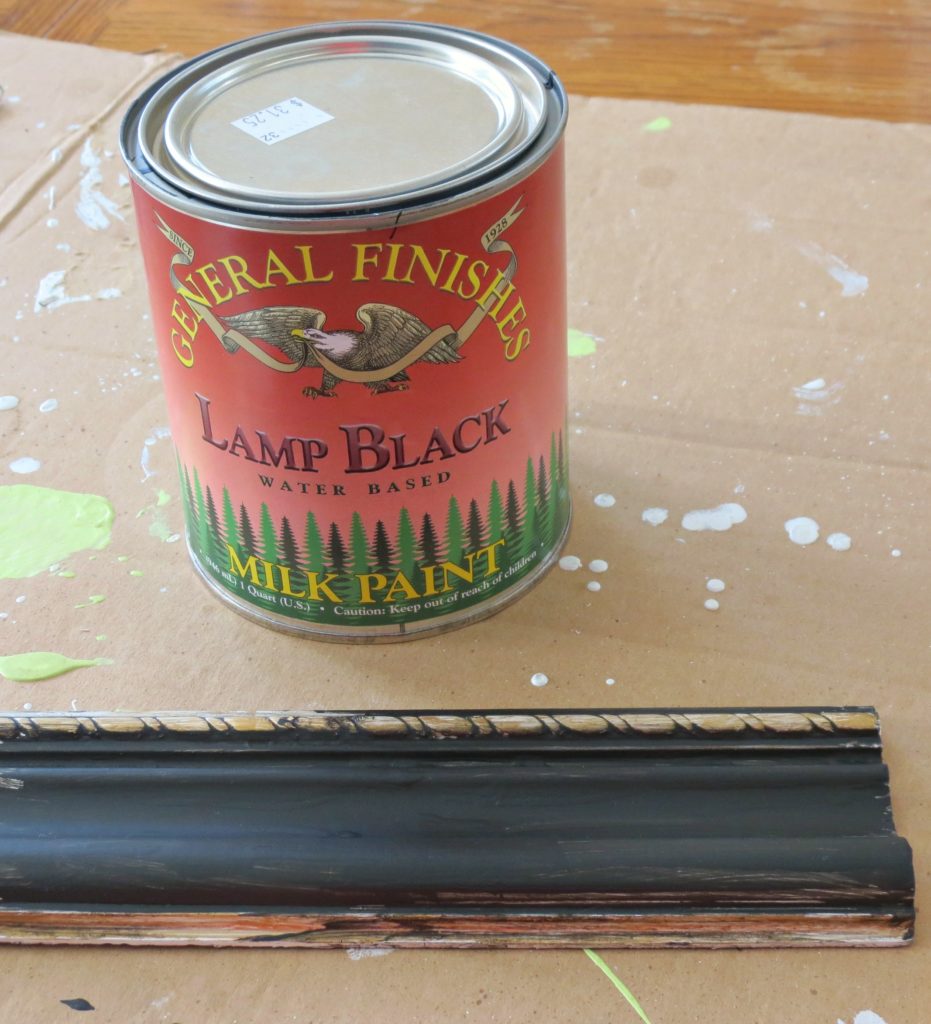 Here's what it looked like with black milk paint wiped right off of the gold paint with a damp paper towel.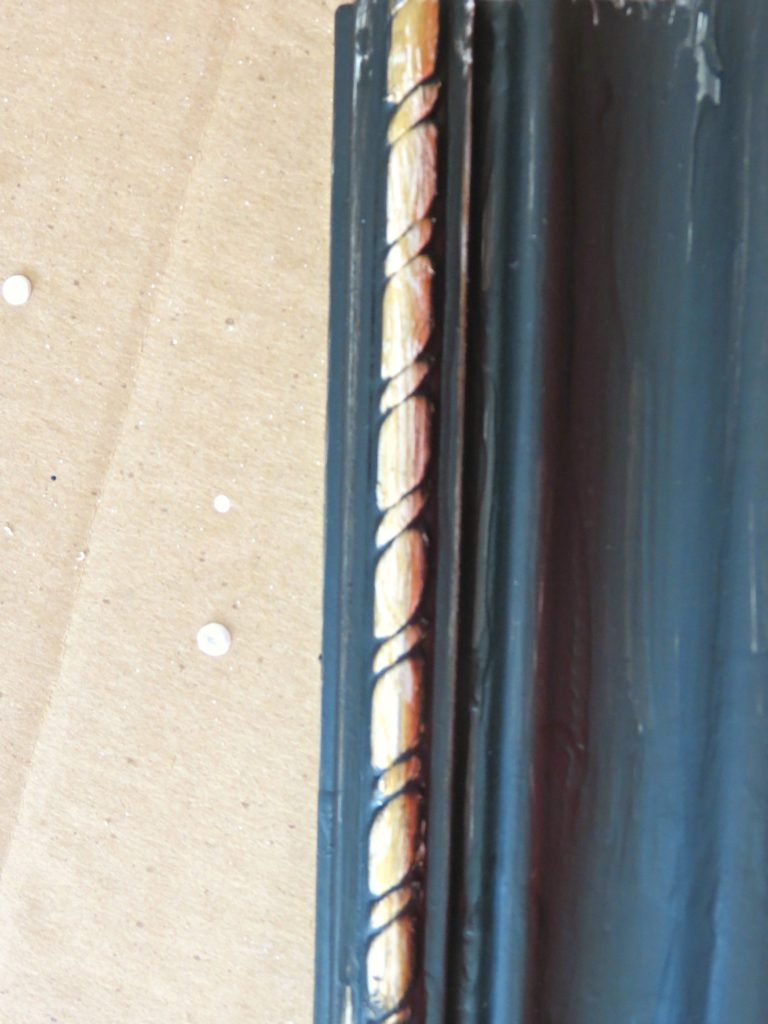 I like it!
Now to use my newfound skill ~ I used a small foam brush and applied the gold paint to any details I want to show through the black paint on my "new" old table.
I let it cure for 4 days and applied two coats of the black milk paint waiting 4 hours between coats. I painted small sections at a time, removing the black paint off of the gold paint that I applied earlier.
I let the second coat dry overnight.
I then applied two coats of the top coat that the sweet store owner recommended. I added a third coat just on the top where I'll have accessories to save from scratches.
The LOML and I ran to the ReStore AGAIN and bought some antique looking door pulls for the two cabinet doors.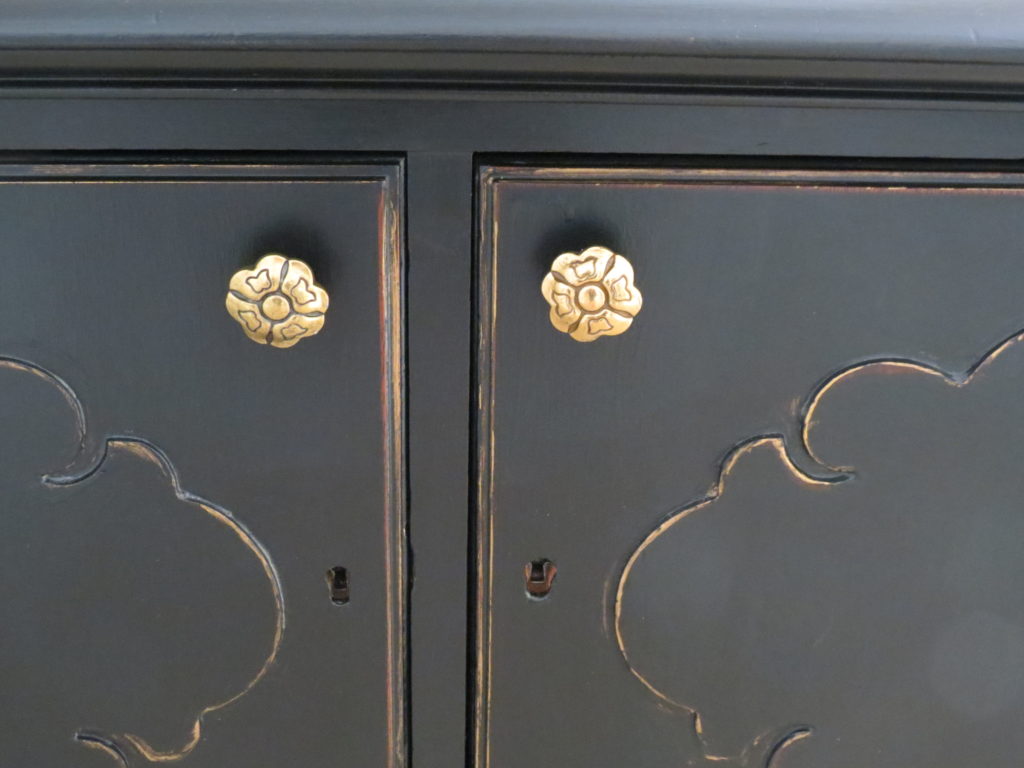 I love how it came out. What do y'all think?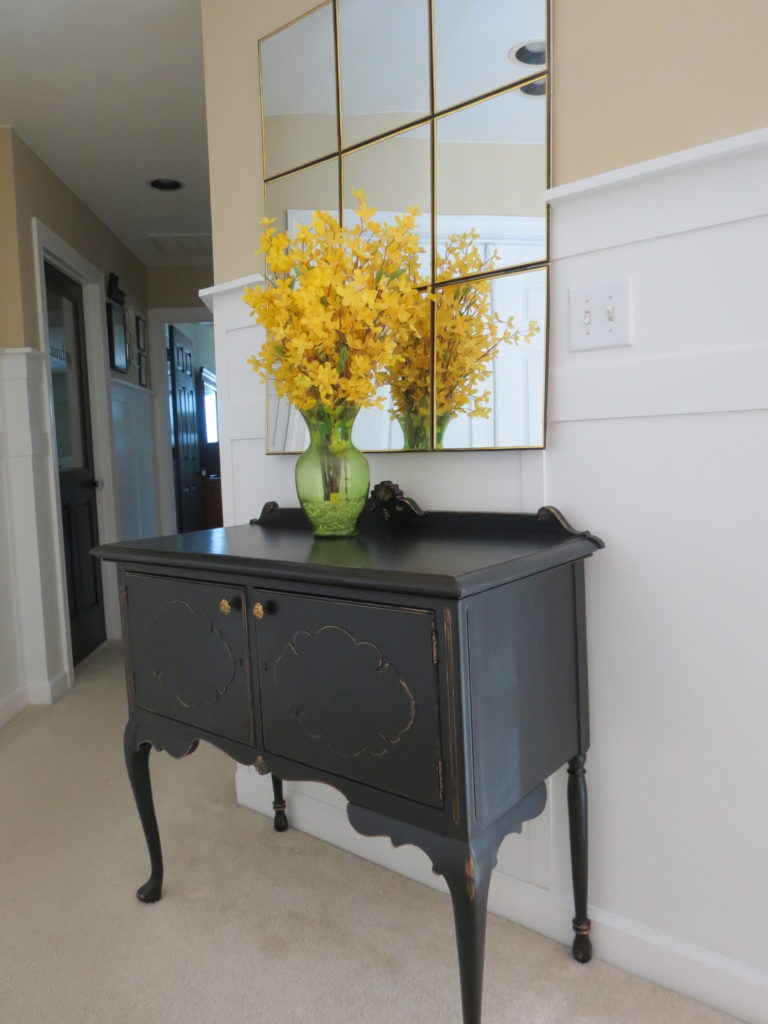 Who doesn't love a Before & After?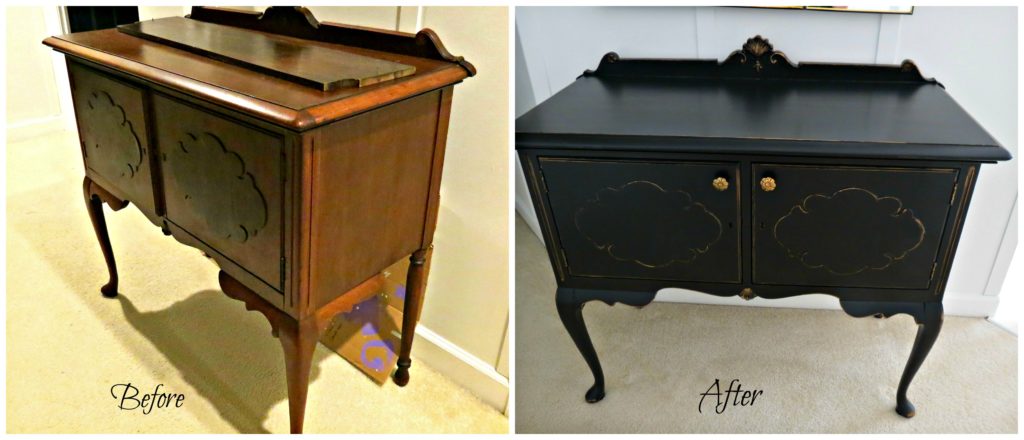 While we were at the ReStore I found this beautiful table that will be my next project. People were commenting on how pretty the table was as we were bringing it to the cashier to pay.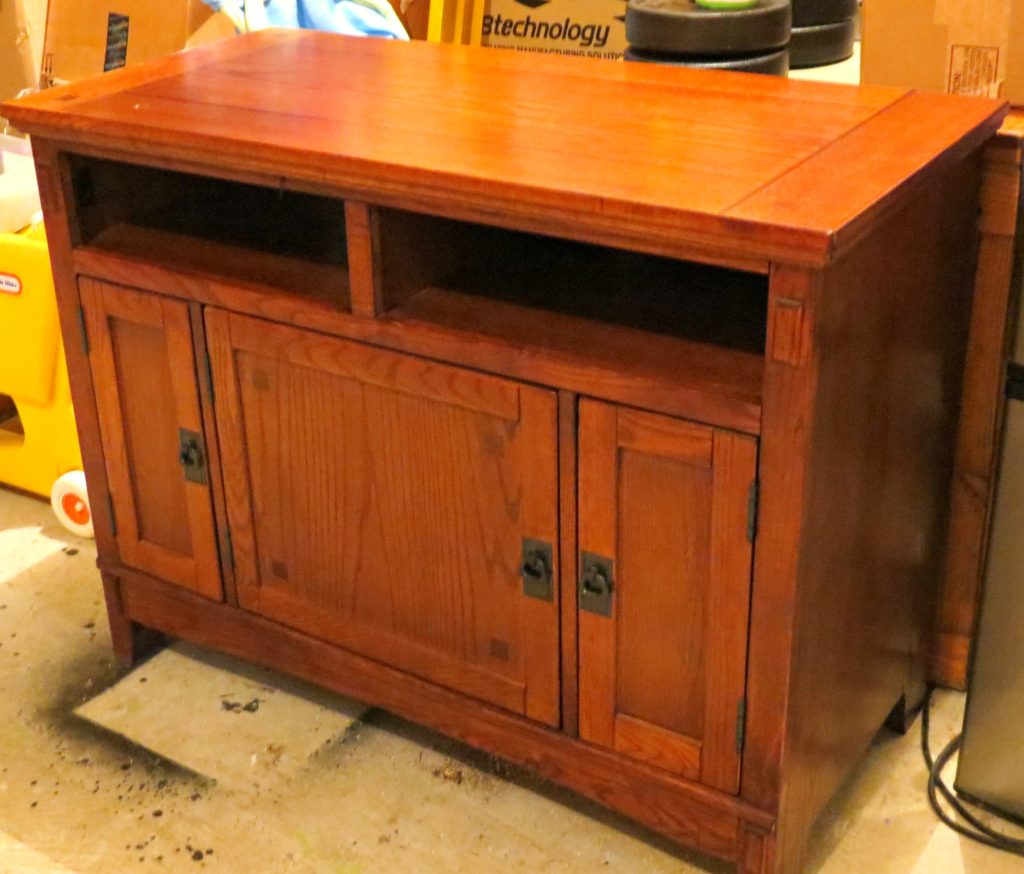 Come back and visit to see how it turns out!! It's pretty exciting!!
Linking up to: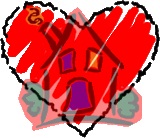 Love y'all,
Linda