I can finally show y'all the board & batten hallway all finished. Oh wait! Not "ALL" finished. Just the board & batten. Click the link to read how we hung it.
Here you go….
You can see my large mirror on the cheap. Click on the link to read how I made it. Underneath the mirror will go the antique table that I found at a sweet little shop near us. Can't wait to show you the gold distress I'm adding to it.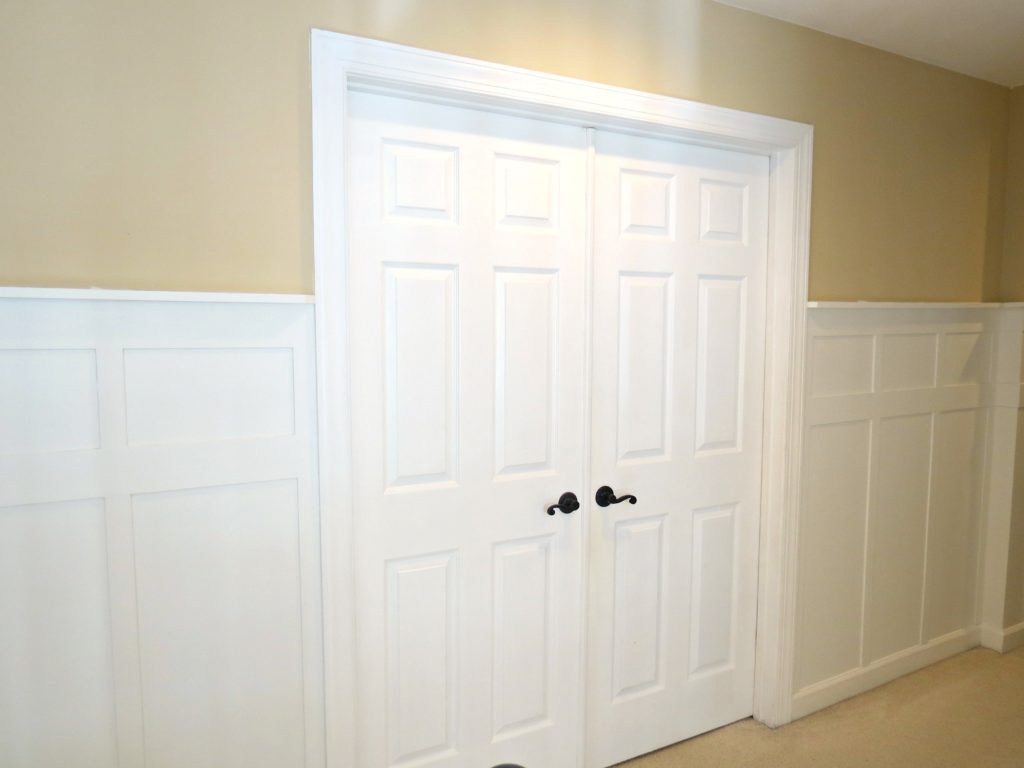 You may notice all the doors are black except for these two. These doors lead to the bonus room. I bought french doors at the ReStore that I will paint black, add crystal door knobs and do  a treatment on the windows. Still haven't figured that one out yet. We have a date with our friendly electrician to install sconces that we bought at Lowe's Home Improvement for each side of the doors.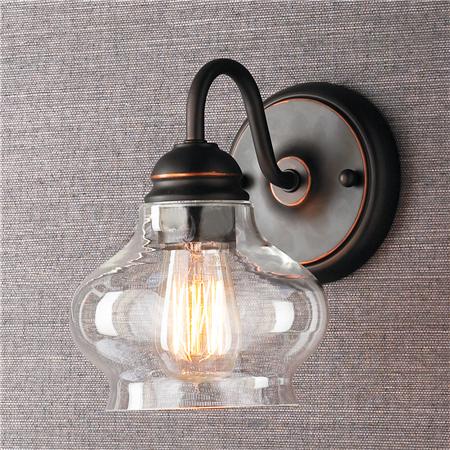 Aren't they pretty??!!
I bought quite a few wall hangings for all the empty walls you see. Can't wait to share those with you soon.
Now, just imagine the carpet gone and dark wood floors in its place. We're still trying to decide if we should get pre-stained hardwoods or unstained and do it ourselves.
Here's a before & after (my favorite!!)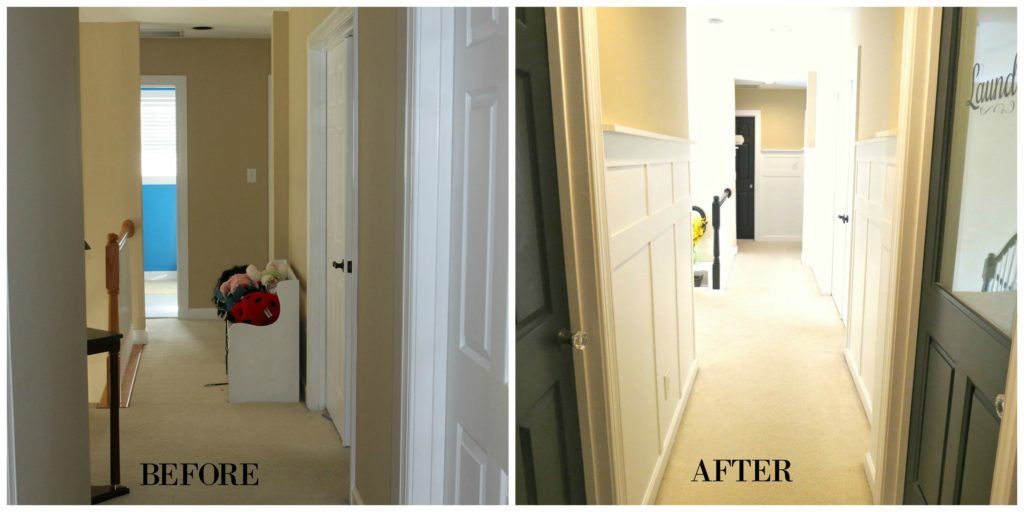 We followed the exact same steps as we did in our laundry room board & batten wall. Click the link to read all about it.
Hope you're enjoying your week.
Linking up to : Home Stories A to Z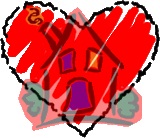 Love y'all,
Linda