A few weeks ago, we headed up the mountain to visit Son #3 at school.
We couldn't have asked for a more beautiful weekend.
Because Son #3 had plans to go to the App State football game and a little tailgaiting before, we made plans to meet him and some friends for dinner Saturday night.
To entertain ourselves, we (me, the LOML, Son #2, Son #4, Daughter #1 and Daughter #2) went down into the Linville Caverns. It was so cool (literally and figuratively). It's pretty damp and chilly as you follow your tour guide through lit walkways with very "cool" limestone formations all around you. They even turned off all the lights to show just how dark it gets. It was pretty spooky!!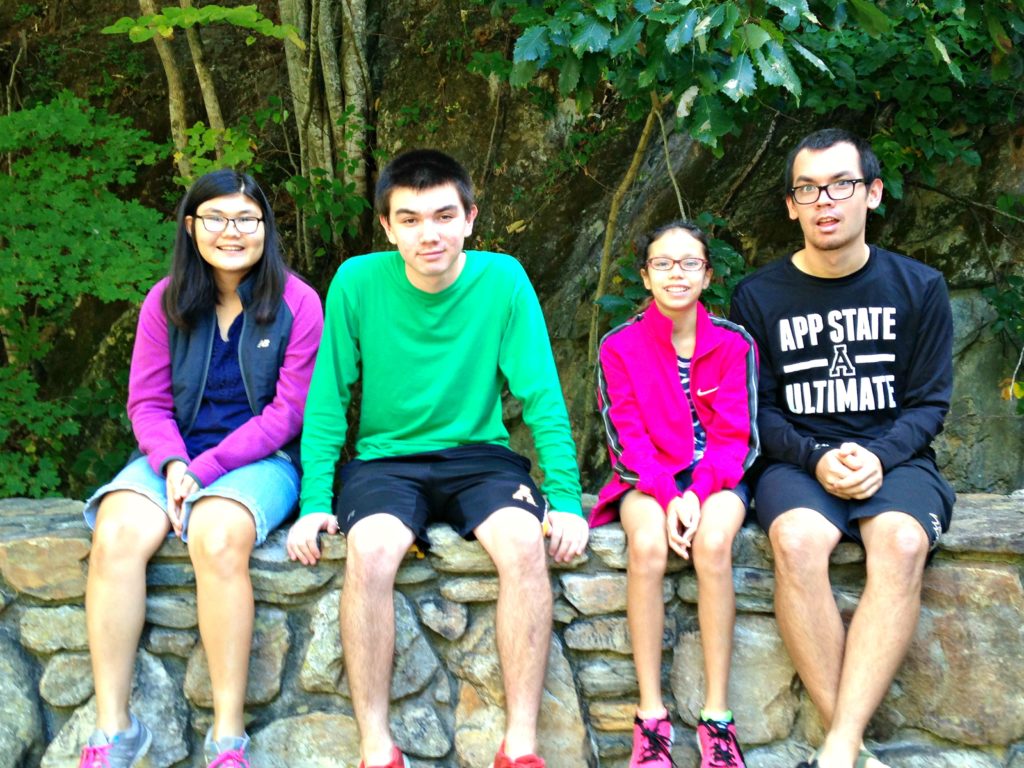 Then we took a hike up to Linville Falls. We walked about 2.5 miles. The waterfalls were beautiful!! It wasn't a difficult walk at all but by the end, I was tired and hungry!
We met Son #3 and his friends for dinner at Cafe Portofino. We enjoyed great food, great company, and an even greater football game on the large screen TV. UNC beat Florida State with a 54 yard winning field goal by kicker Nick Weiler in the last seconds of the game to win 37-35. The whole restaurant cheered when he made that field goal. It was very exciting!!
The next day we went mining for gems at Foggy Mountain Gem Mine.
We bought a large bucket of what looked like rocks. We brought them to the back of the store where there were two long running water flumes. We placed some of the rocks into sifter boxes with mesh bottoms, put the boxes into the running water which rinsed off all the dirt and voila….beautiful shining gems!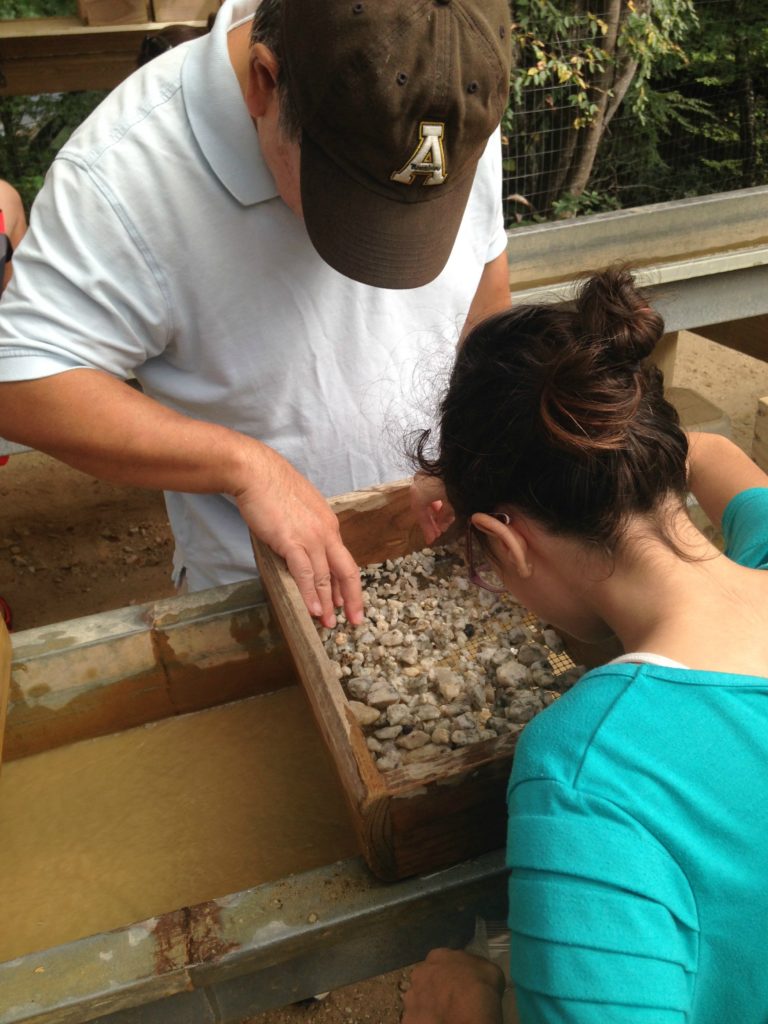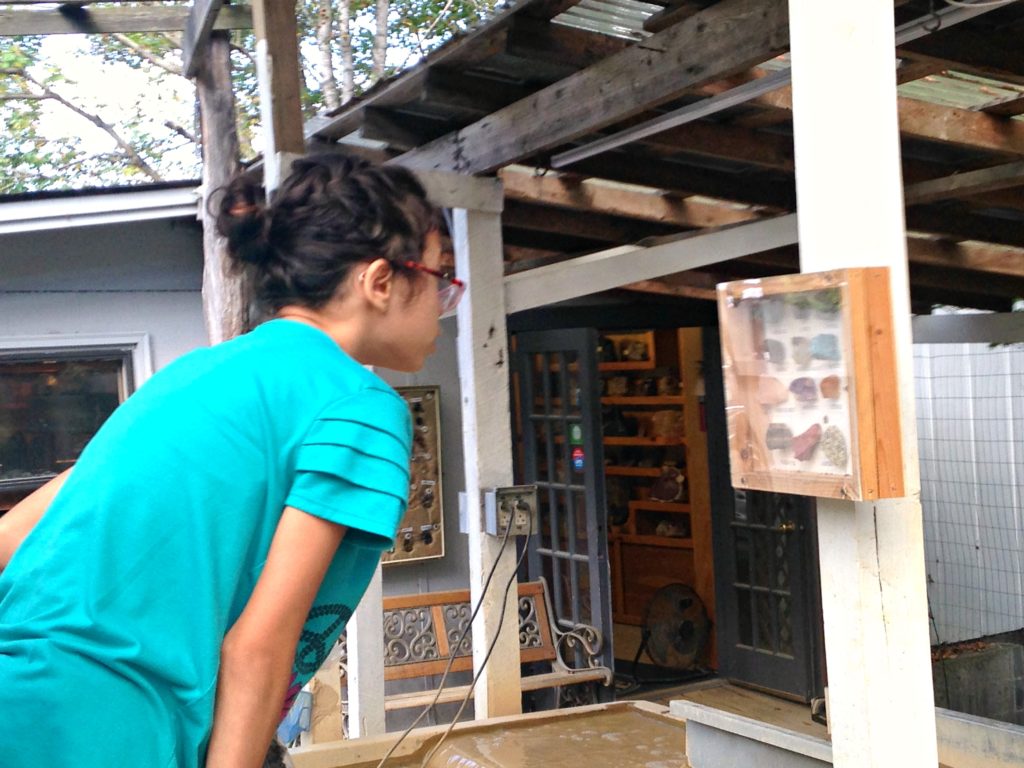 After we rinsed off all the rocks, we brought our "gems" to the lady behind the desk. Because we had four different bags of gems (one for each of the kids), she went through and divided all the stones into groups. She then explained each group and what they would look like after being polished.
It was very interesting to hear all about each stone. They were really beautiful!!
We ended up having the girls pick their favorite gem and we had the store make a necklace for both of them. Daughter #1 picked a rose quartz and Daugher #2 picked aquamarine. The guys didn't want anything. Daughter #2 wanted to keep the rest of the stones for her collection.
The necklaces came in the mail a couple of weeks later.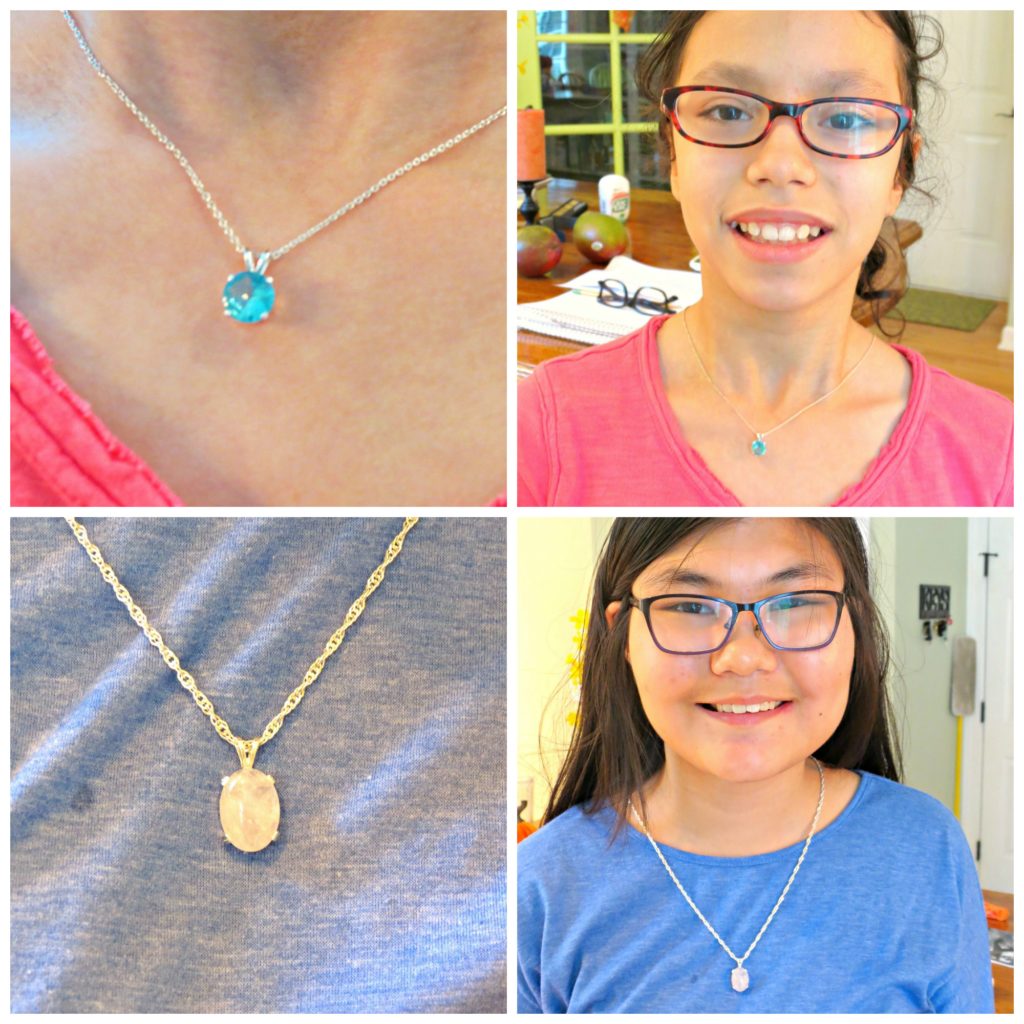 Aren't they BEAUTIFUL???!!! And the necklaces are pretty, too!!
We had a great weekend visiting our college son and just spending time together.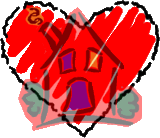 Love y'all,
Linda