Hey Y'all!
I hope your Christmas was a wonderful one full of laughter, love, family, and lots of gifts!
Our Christmas was a lot of fun!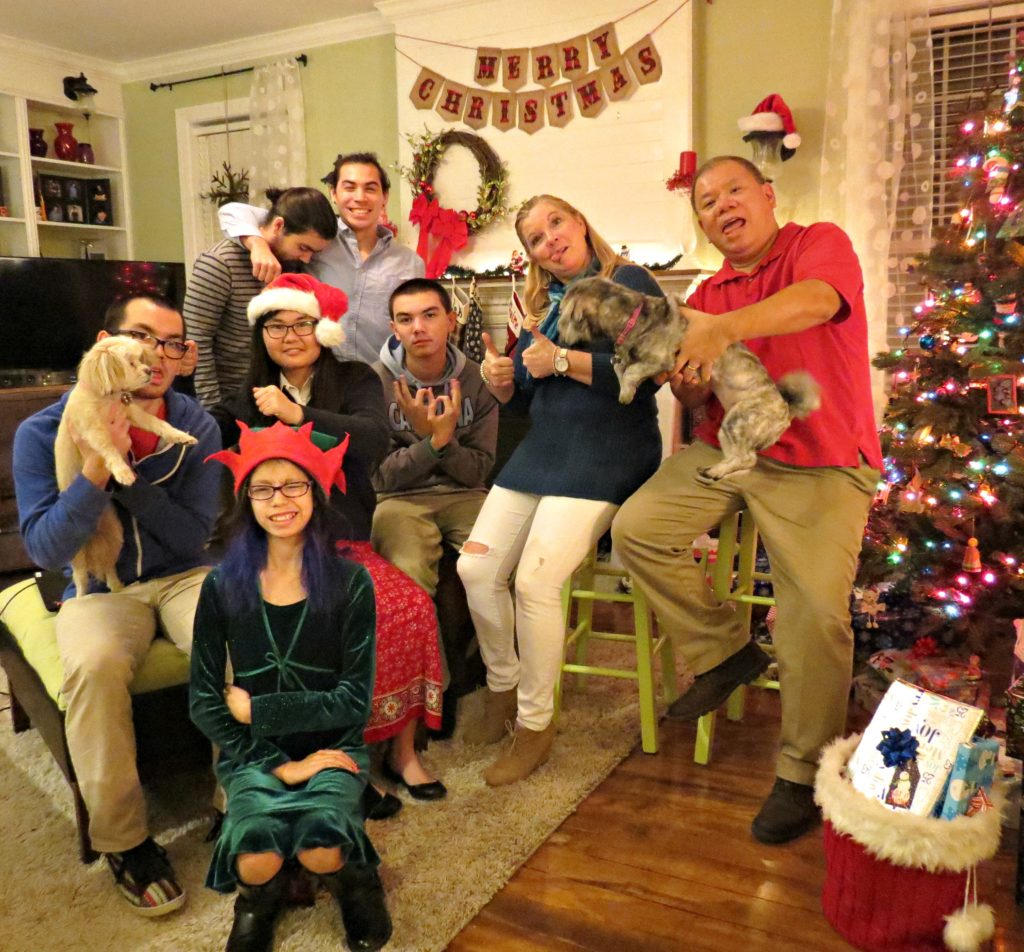 In our home, family gatherings always revolve around the food!!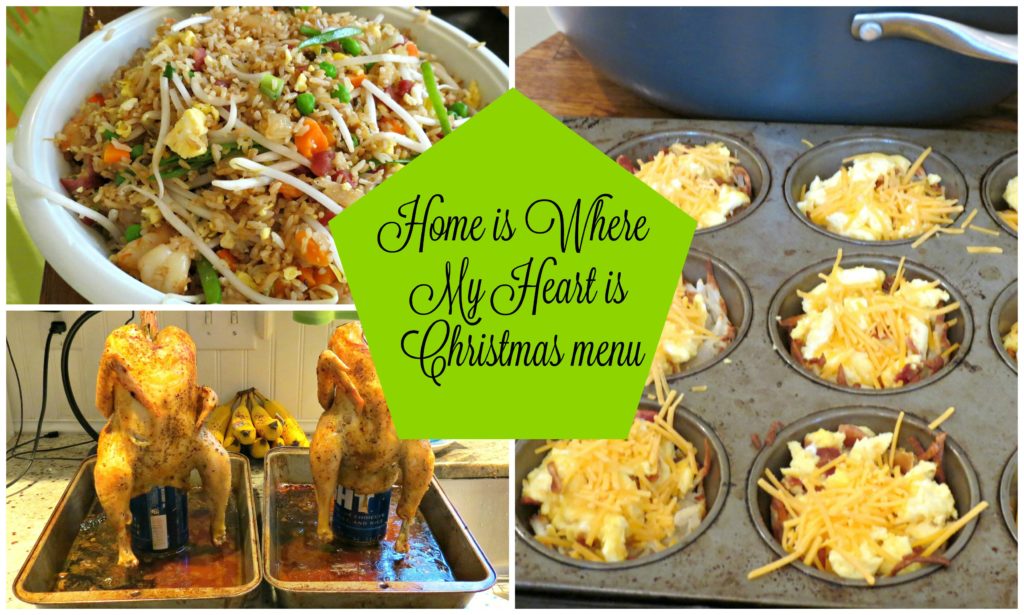 First, we had scrambled eggs with bacon and cheese inside a hash brown nest. It reminded me of the bird nests that you eat Daughter #2 and I made for Easter one year.
I found the recipe in Taste of Home.
SCRAMBLED EGG HASH BROWN CUPS
I made small cups with hash browns in a cupcake pan.
Baked on 350 degrees for 25 minutes.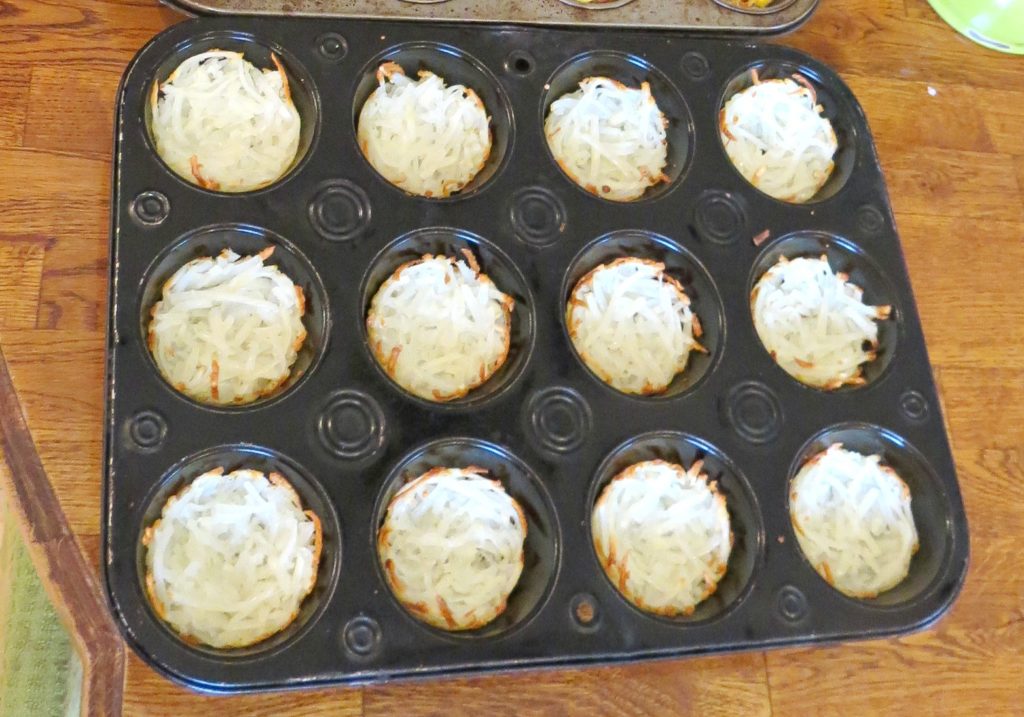 In the meantime, I scrambled 8 eggs, added sharp cheddar cheese and sprinkled with crispy bacon.
I filled the baked hashbrown cups with the egg mixture and topped with extra cheddar cheese.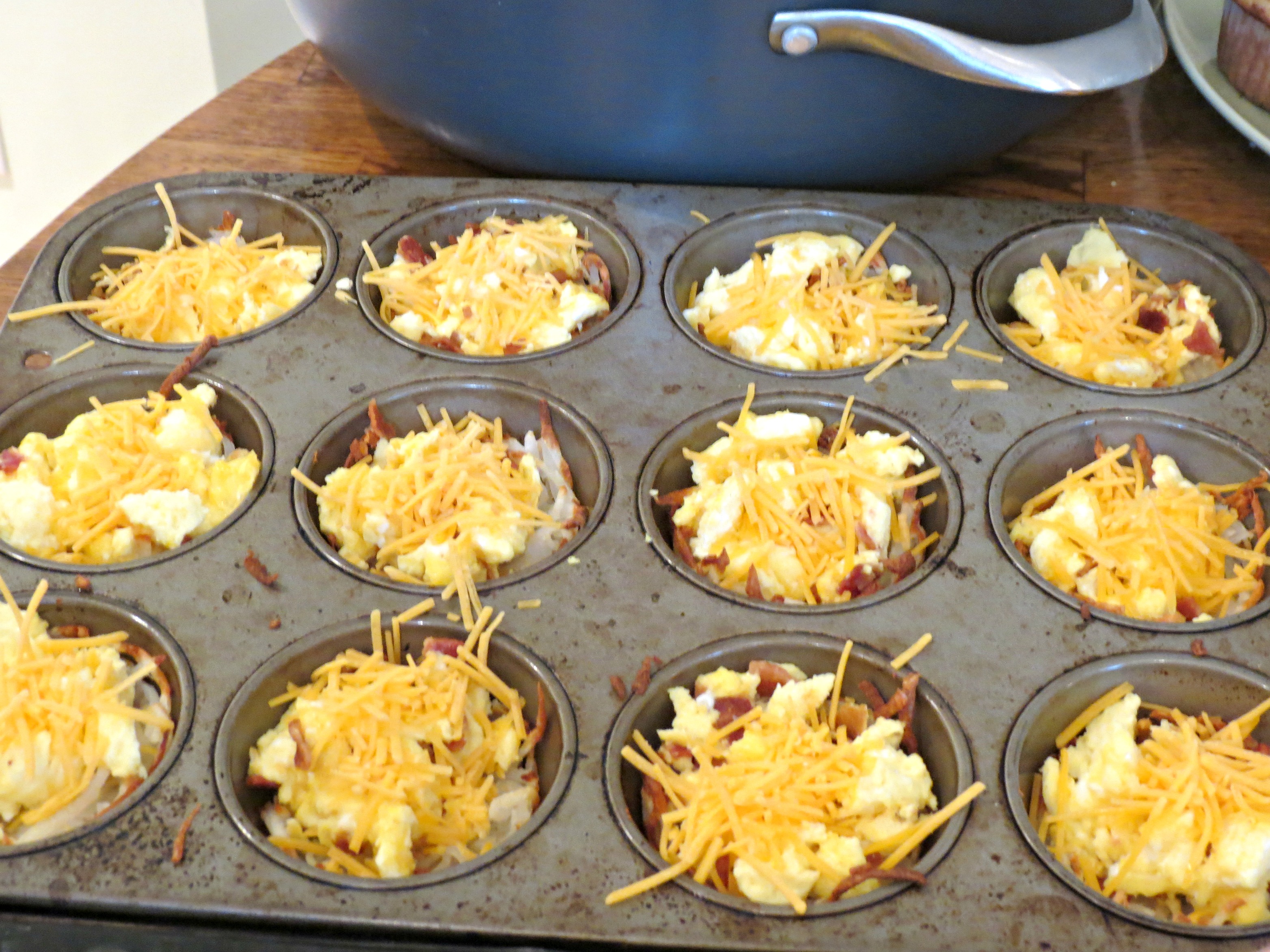 Returned them to the oven and baked for another 5 minutes.
They were definitely a hit with the family.
We opened our gifts, cleaned up all the wrapping paper and started on making Christmas dinner.
SHRIMP FRIED RICE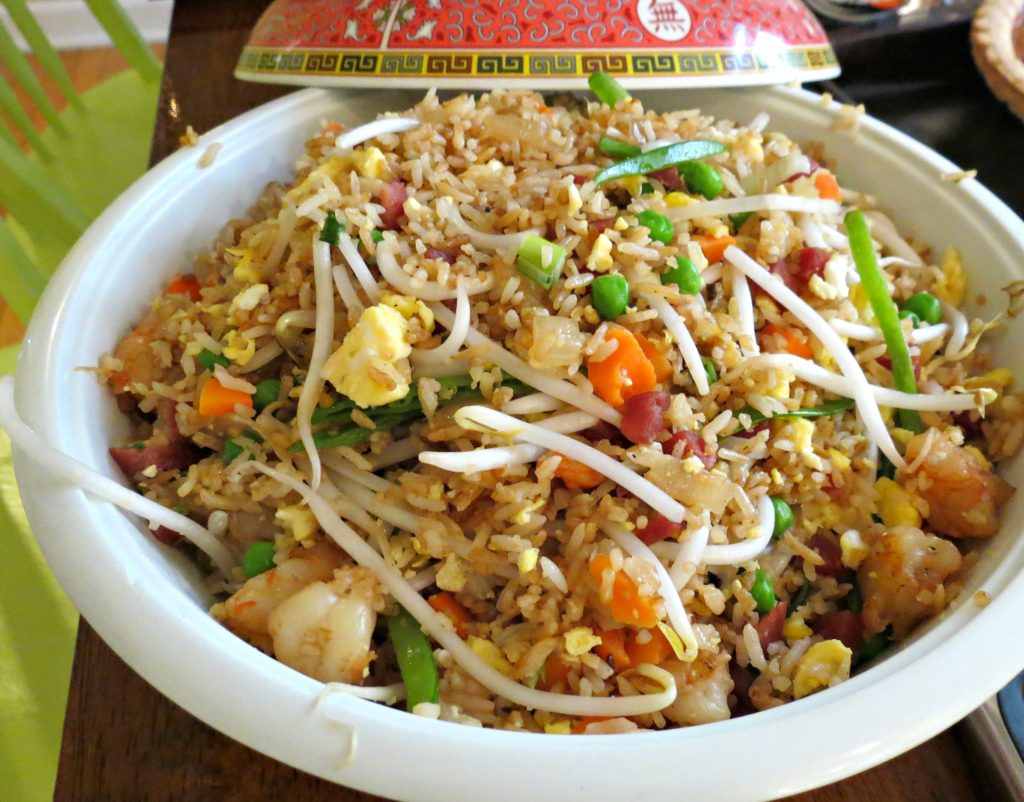 This recipe is one of our family's favorites. We make it for Thanksgiving, Christmas, New Year's, and Easter. We absolutely love it!!
Ingredients
10 cups of white rice (cooked and left out overnight to dry out) ~ one cup per person
8 scrambled eggs
2 lbs shrimp, peeled, cut into small pieces and cooked.
12 Chinese sausage, steamed and chopped
handful of snow peas, cut julienne
one large onion, chopped and cooked
2 large handfuls bean sprouts
one bag peas and carrots
3 stalks green onions chopped
3 Tablespoons soy sauce
salt to taste
6 Tablespoons cooking oil
Combine all ingredients in a wok until heated through.
We usually eat about half of the fried rice for lunch then eat the remainder with dinner.
BEER CAN CHICKEN
Ingredients
2 whole chickens (3-4 lbs each)
24 oz cans of Bud Light (tall cans are best)
Dry rub ~ garlic powder, season salt, onion powder, dried oregano, salt, pepper
Four green onions ~ sliced
Four green onions ~ cut in half cross-wise
Directions
Clean and dry chickens.
Dry rub inside and out of chickens.
Pat green onions around chicken evenly.
Insert half cut green onions into top cavity of chicken.
Pour 1/3 of can of beer into bottom of 9×13 baking dish.
Place the open beer can in center of baking dish.
Fit whole chicken over beer can with legs on the bottom.
A little footnote: As I was putting the chickens in the oven, I thought they resembled little headless people!!
Bake at 350 degrees for 45 minutes.
Pour remaining beer into pan. Cook additional 30-45 minutes until 180 degrees near thigh bone.
Remove chicken from oven. Wait 10 minutes before removing from can.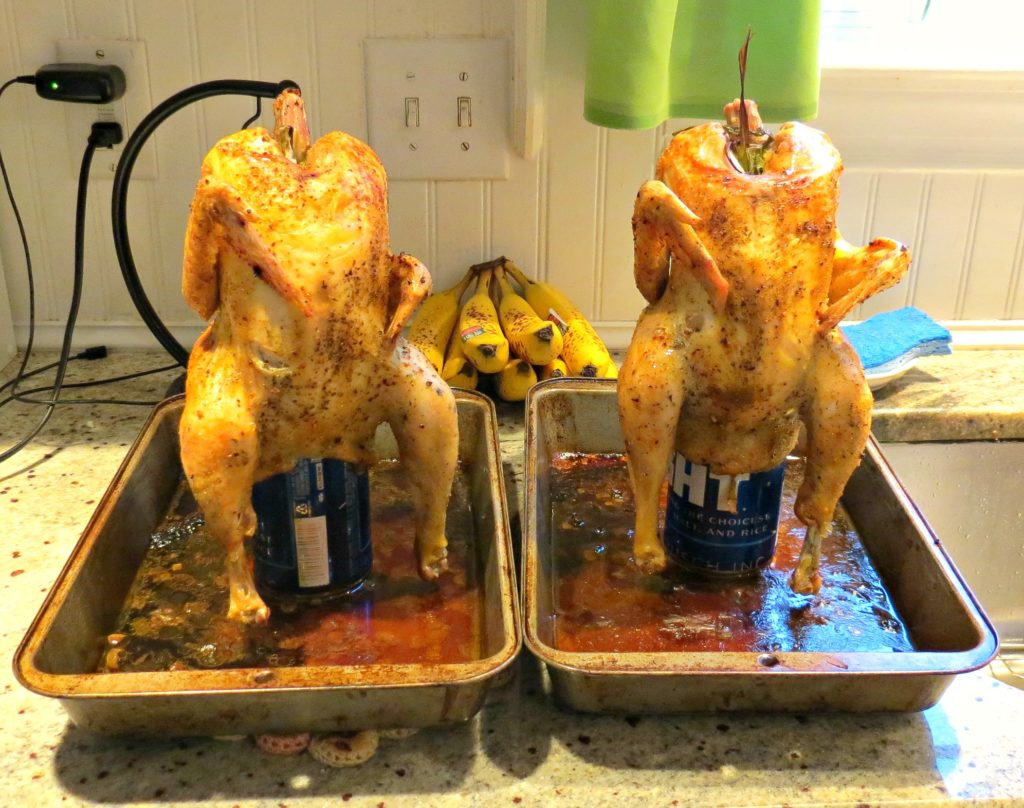 Slice and serve.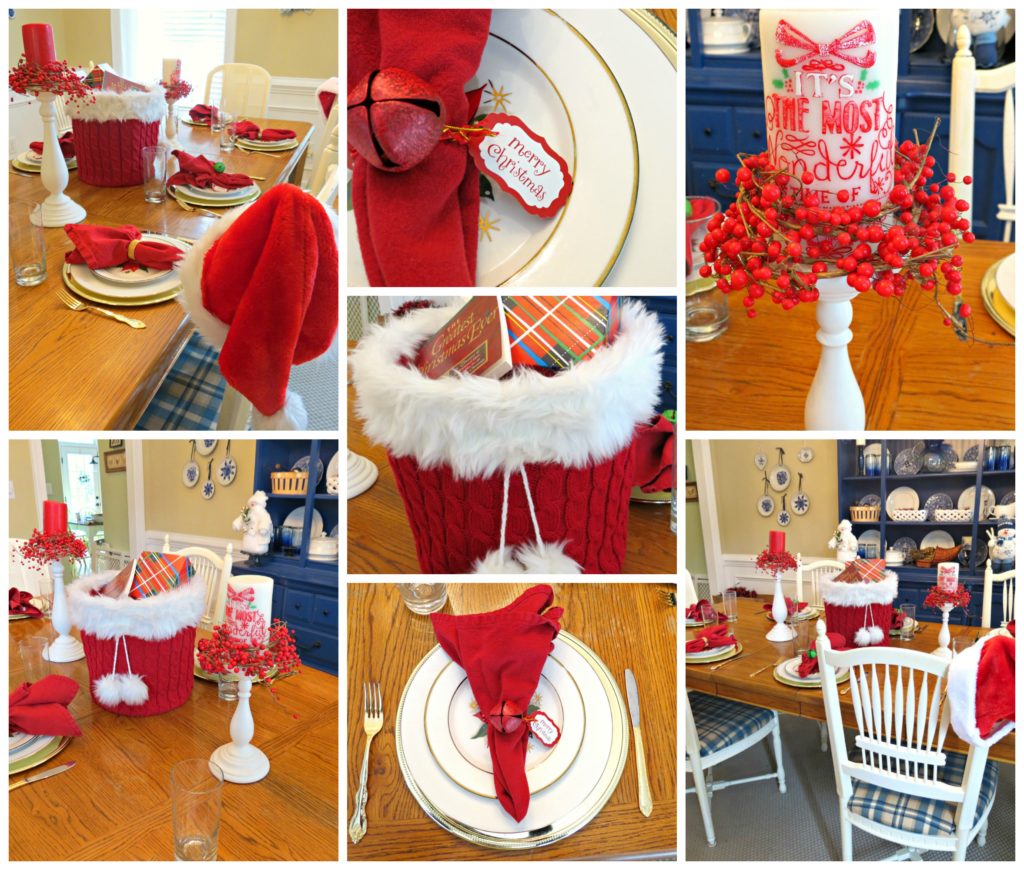 From our home to yours ~ Merry Christmas!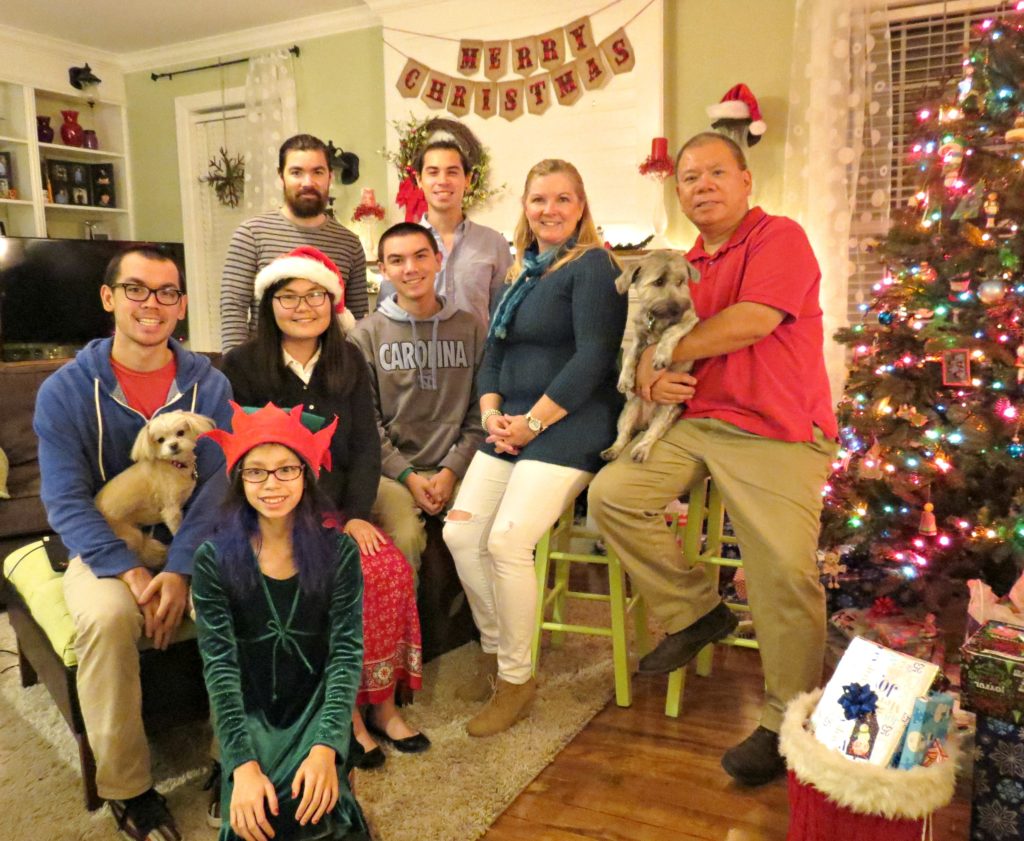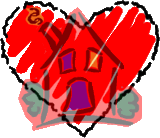 Love y'all,
Linda