SPICY CROCK POT CHEESY HAMBURGER DIP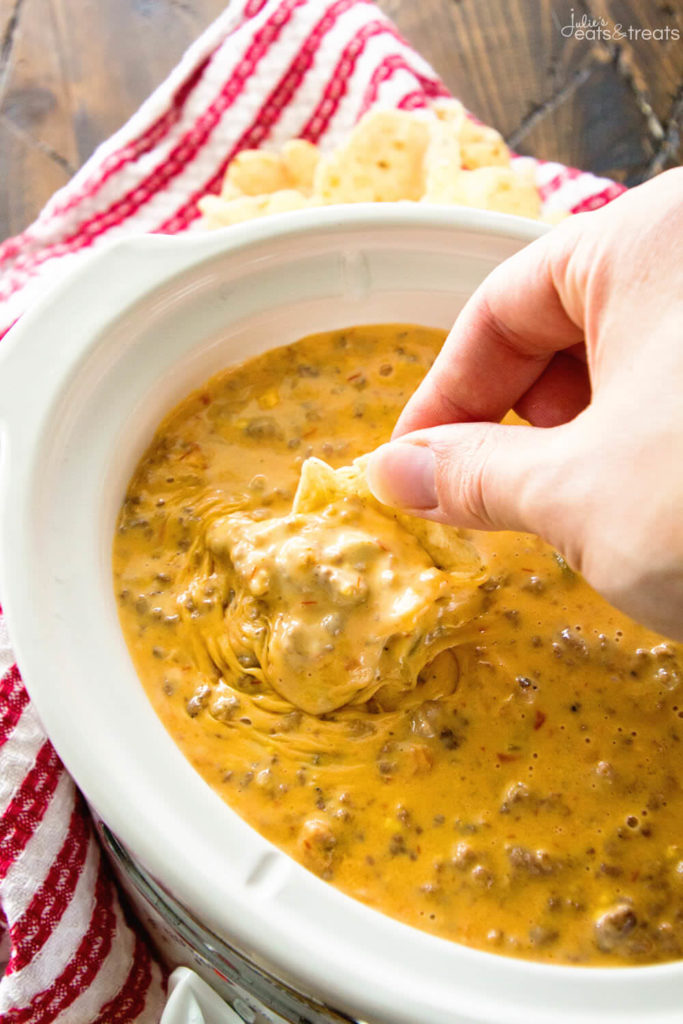 Since all the kids were home for the long Easter weekend, I thought I'd make something different and sure-to-please for my on-the-go kiddos.
Ingredients
2 lbs. Velveeta cheese, cubed
1 (10 1.2 oz) can cream of mushroom soup
1 (16 oz) jar Salsa
1 lb. hamburg
1 lb. ground sausage
Instructions
In large skillet, fry hamburg and sausage until cooked through, drain grease.
Mix all ingredients together in a large crock pot.
Cook on low for 2-3 hours or until cheese is melted, stirring occasionally.
Serve with Tostitos scoops.
I watched the video of this dip being made and I couldn't help but salivate a little bit.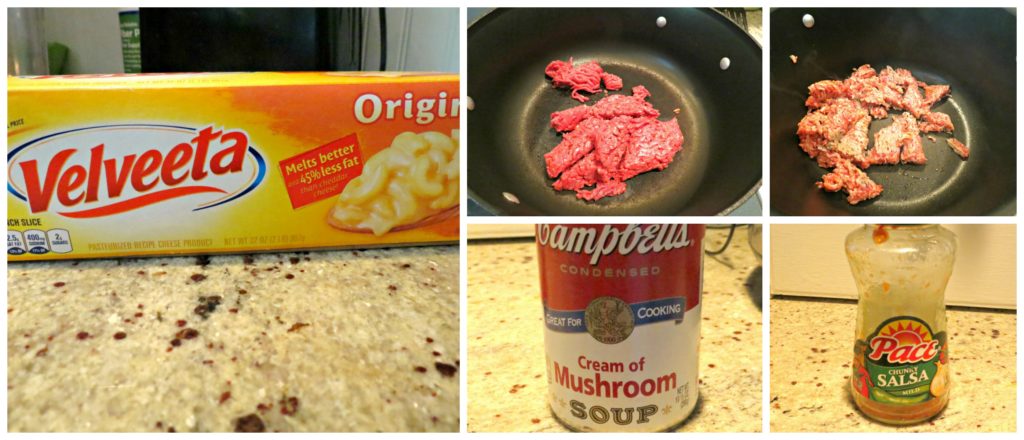 And it was a hit with the family so we'll be making this again.
Try it and let me know what you think.
Hope y'all had a blessed Easter!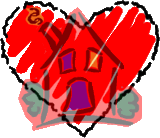 Love y'all,
Linda