Yesterday was my oldest son's 27th birthday.
WOW!!!!
It feels just like yesterday, the LOML and I were bringing a tiny beautiful newborn baby boy wearing a little white jumper and a pink and blue striped beany on his jet black hair covered head into our home. I remember every sound, smell, and sweet little gurgle from this sweet little creature who was now our son.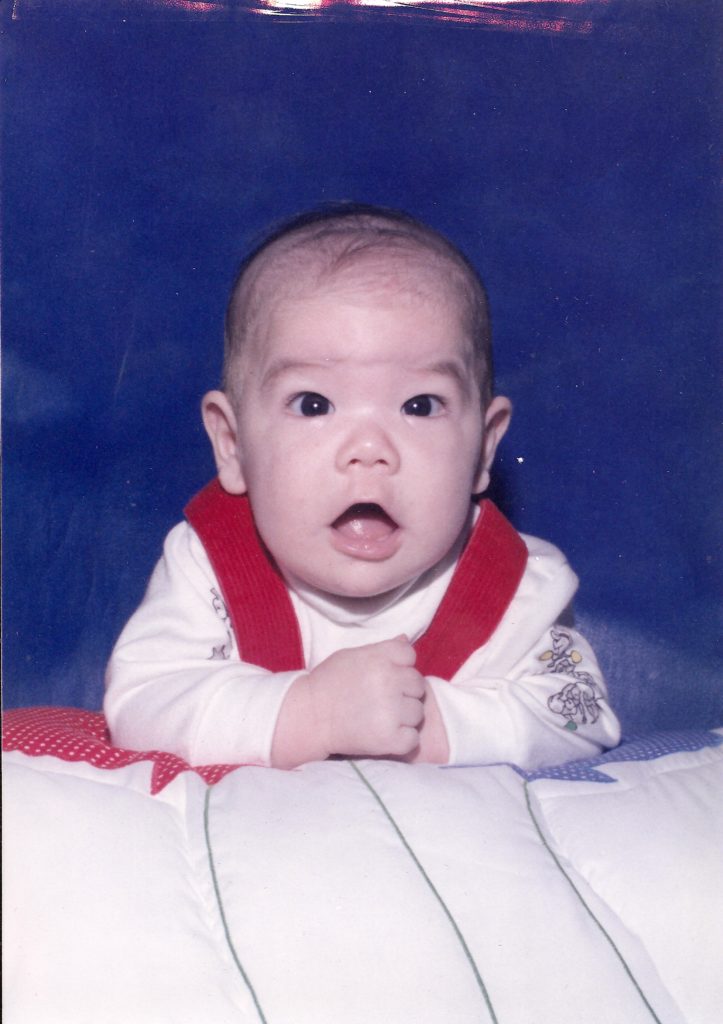 Yesterday, this sweet baby boy turned 27 years old! I am absolutely blown away….that I'm old enough to have a 27 year old!!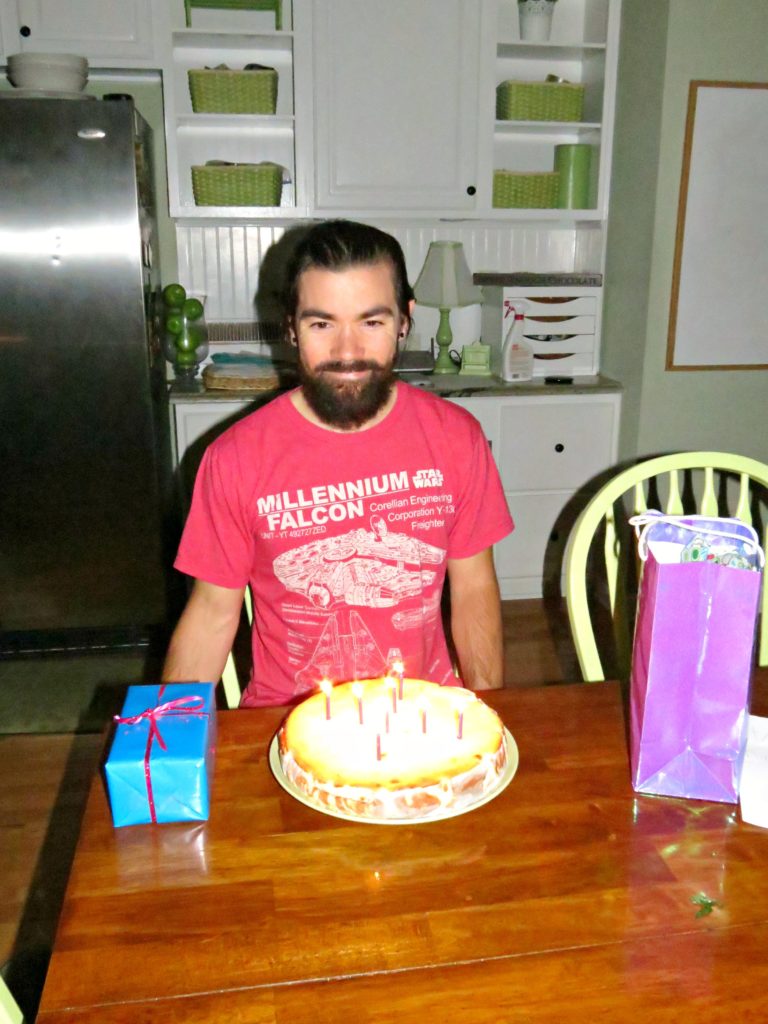 Because Son #1 is on a similar diet as we are on (you can read about it here), I had to get creative with his birthday meal and dessert.
Our son's beautiful girlfriend, who is also on the same diet as him, brought over a scrumptuous dessert this weekend for us to try. She's so good like that. I complain about how boring our menu is on this diet, and she comes over bringing such creative recipes that are good for us and taste like heaven.
I want to share with you a recipe I found on her Pinterest page that sounded yummy to make for Son #1's birthday dessert.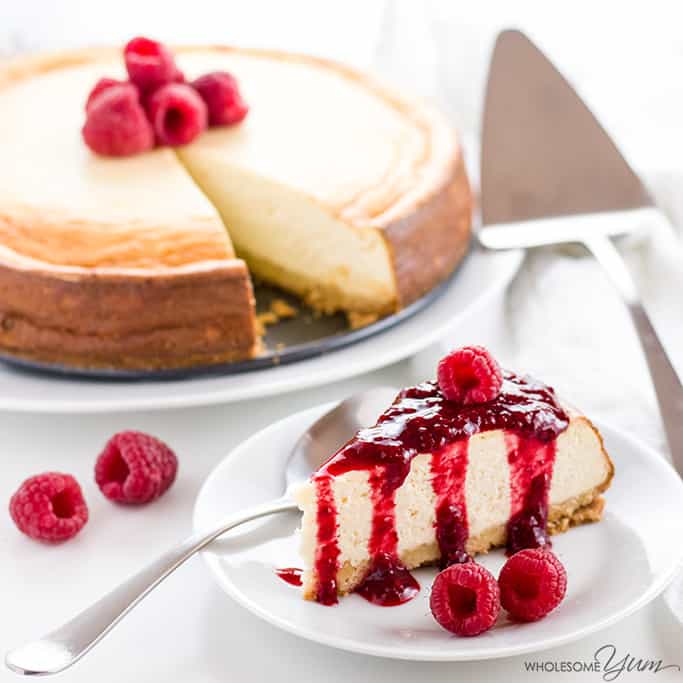 LOW CARB CHEESECAKE (Keto, Gluten-free, Sugar-free)
Ingredients
Crust
2 cups    almond flour
1/3 cup   butter
3 Tbsp     Erythritol (granular or powdered works fine)
1 tsp        Vanilla extract
Filling
32 oz.      Cream cheese
1 1/4 cup Powdered erythritol
3 large      eggs
1 Tbsp      Lemon juice
1 tsp         Vanilla Extract
Instructions
1. Preheat the oven to 350 degrees F. Grease a 9″ springform pan (or you can line the bottom with parchment paper).
2. To make the crust, stir the almond flour, melted butter, erythritol, and vanilla extract in a medium bowl, until well combined. The dough will be slightly crumbly. Press the dough into the bottom of the prepared pan. Bake for about 10-12  minutes, until barely golden. Let cool at least 10 minutes.
3. Meanwhile, beat the cream cheese and powdered sweetener together until fluffy. Beat in the eggs, one at a time. Finally beat in the lemon juice and vanilla extract.
4. Pour the filling into the pan over the crust. Smooth the top with a spatula (use a pastry spatula for a smoother top if you have one).
5. Bake for about 45-55 minutes, until the center is almost set, but still jiggly.
6. Remove the cheesecake from the oven. If the edges are stuck to the  pan, run a knife around the edge (don't remove the springform edge yet). Cool in the pan on the counter to room temperature, then refrigerate for at least 4 hours (preferably overnight), until completely set. (Do not try to remove the cake from the pan before chilling.)
7. Serve with fresh raspberry sauce if desired.
***Click on the name of the recipe to go to the original site to print.***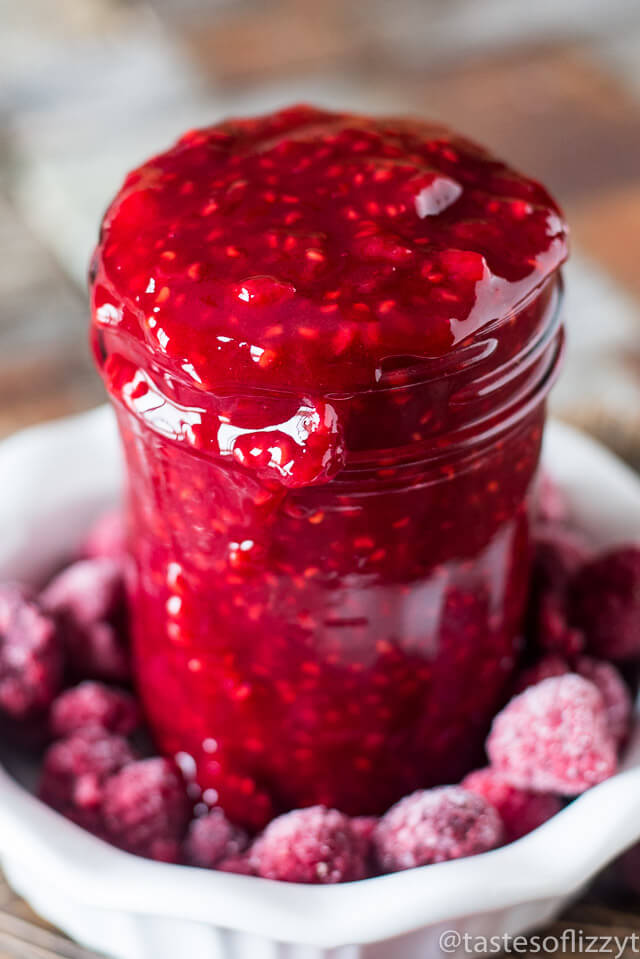 Ingredients
12 ounce bag frozen unsweetened raspberries, divided (about 2 – 2 1/2 cups)
3/4 cup granulated sugar ( I substituted with erythritol)
1/2 cup water
1/2 tsp vanilla extract
2 tsp cornstarch
2 Tbsp water
1 Tbsp butter
Instructions
1. In a saucepan over medium heat, stir together 1 1/2 cups raspberries, sugar and water until the sugar is dissolved. Heat the mixture to boiling, stirring often. Reduce heat and add the vanilla
2. In a  small cup, combine the cornstarch and two tablespoons of water. Mix well.
3. Pour this into the boiling raspberry mixture. Stir and boil over medium-low heat for 4 minutes or until the mixture has thickened a bit.
4. Remove the pan from the heat.
5. Add 1 Tbsp of butter and mix until the butter has completely melted.
6. Allow the mixture to cool for 15  minutes, then add the last of the rapsberries and stir to mix.
7. Serve over whatever dessert you'd like!
8. Refrigerate the leftovers.
***Click on the recipe name for the printable version***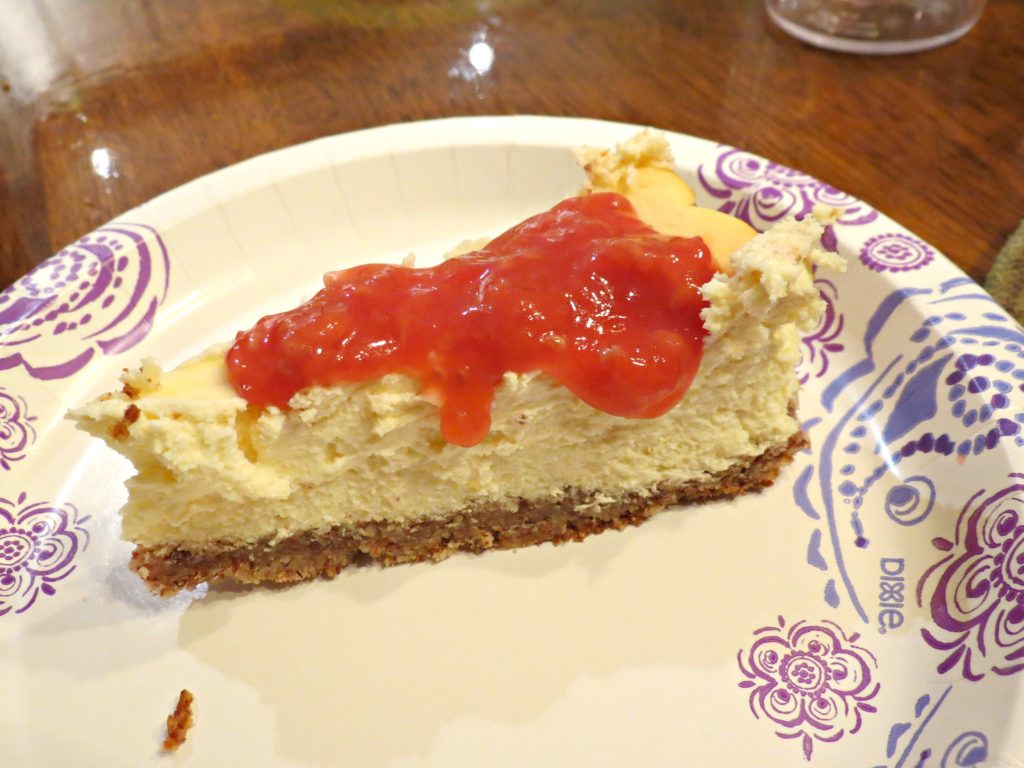 The dessert was a huge hit with the family. It was yummy and healthy all at the same time. You can't beat that!!!
On another note, yesterday my little blog had over 10,000 views! WOW!! I am honored that you come and read about my life, projects, DIYs. I have such fun sharing them with you. Please introduce yourself in the comments and let me know what you think anytime. Share where you're from, what projects you're doing or are interested in doing. Tell me a little bit about yourself so we can be blog friends!!
Hope your week is going great.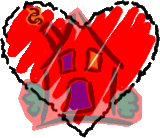 Love y'all,
Linda