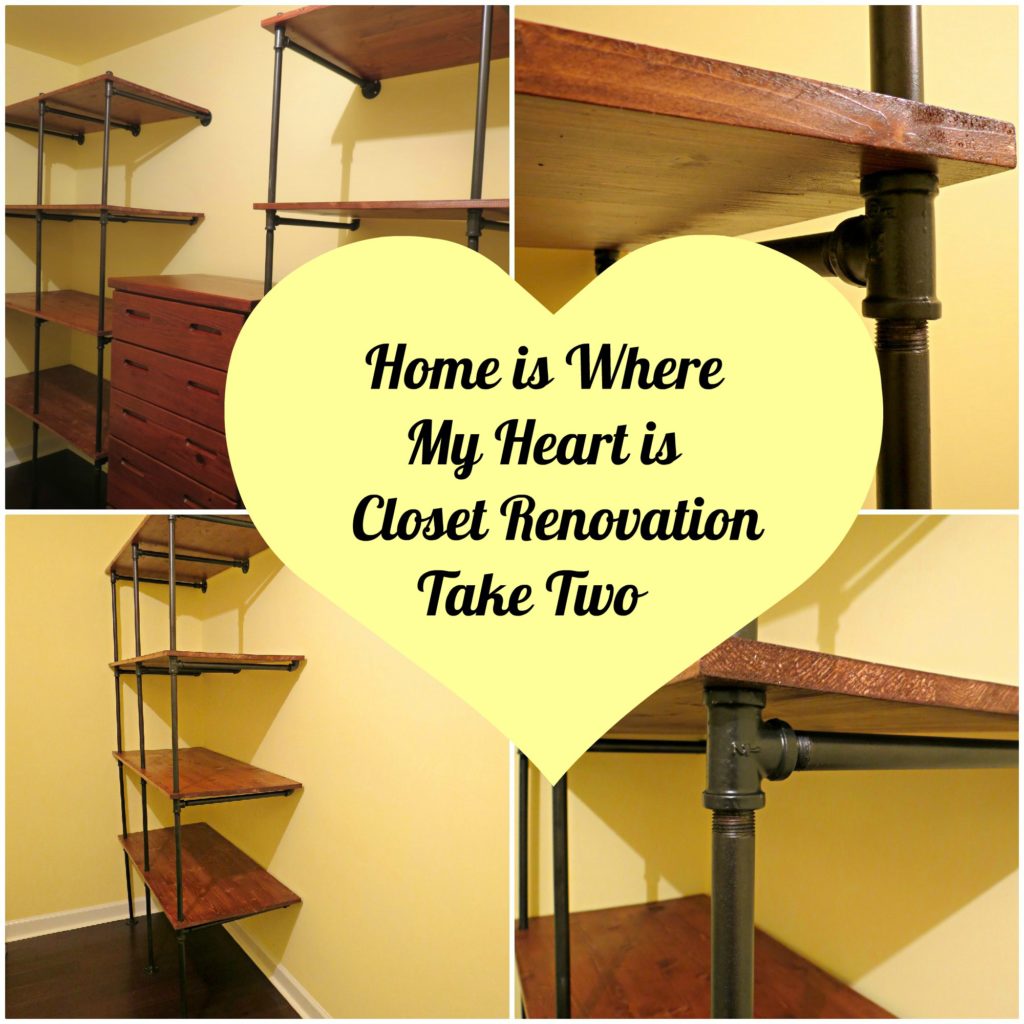 Our house is in full swing now that everyone is in school. I love summer break where we spend family time but I also love getting back into a regular schedule and working on our to-do list.
To recap, we've been working on our master bedroom closet. It was just a wire shelving mess with space that was not being utilized very well.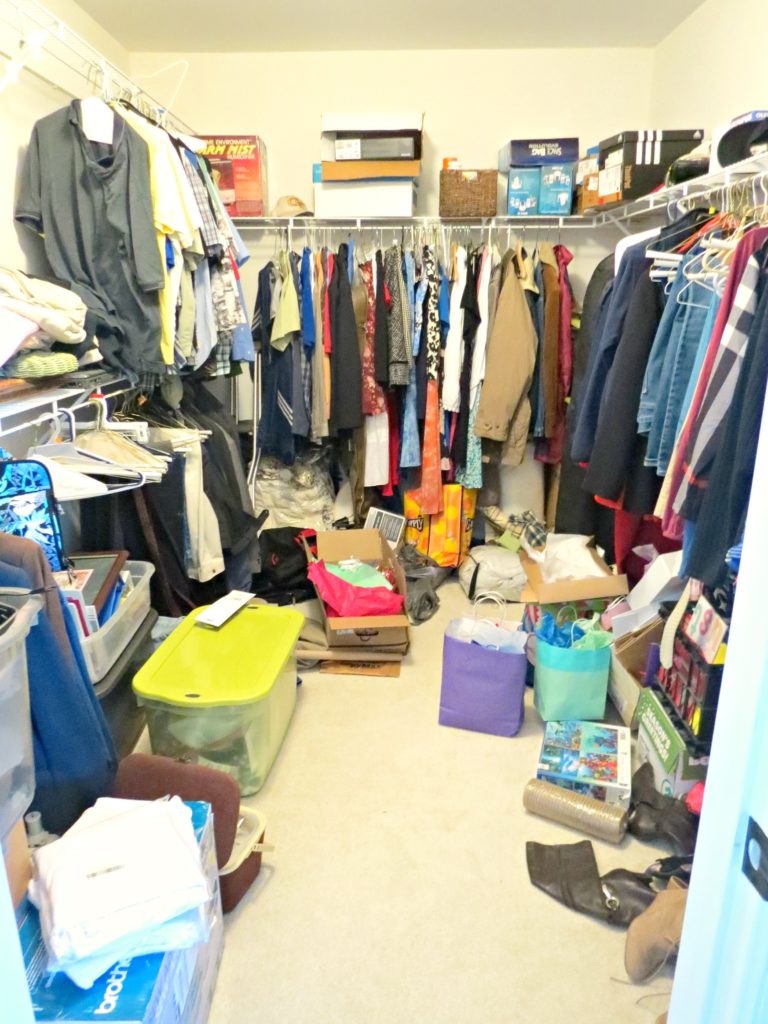 We emptied and organized the closet of everything, removed the wire shelving, ripped up the carpet, laid engineered bamboo flooring, painted the walls and ceiling a bright yellow, and painted the trim a bright white adding a quarter round over the flooring.
So we got some inspiration from Pinterest for black piping and wood shelving.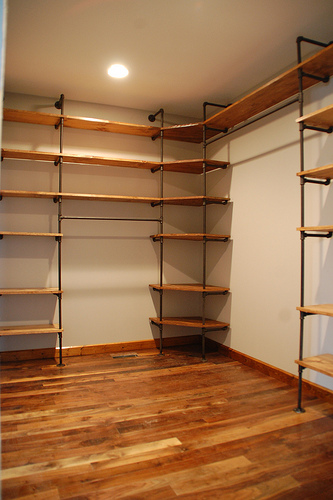 We're tackling each wall separately. We've finished the left wall where we will hang our clothes.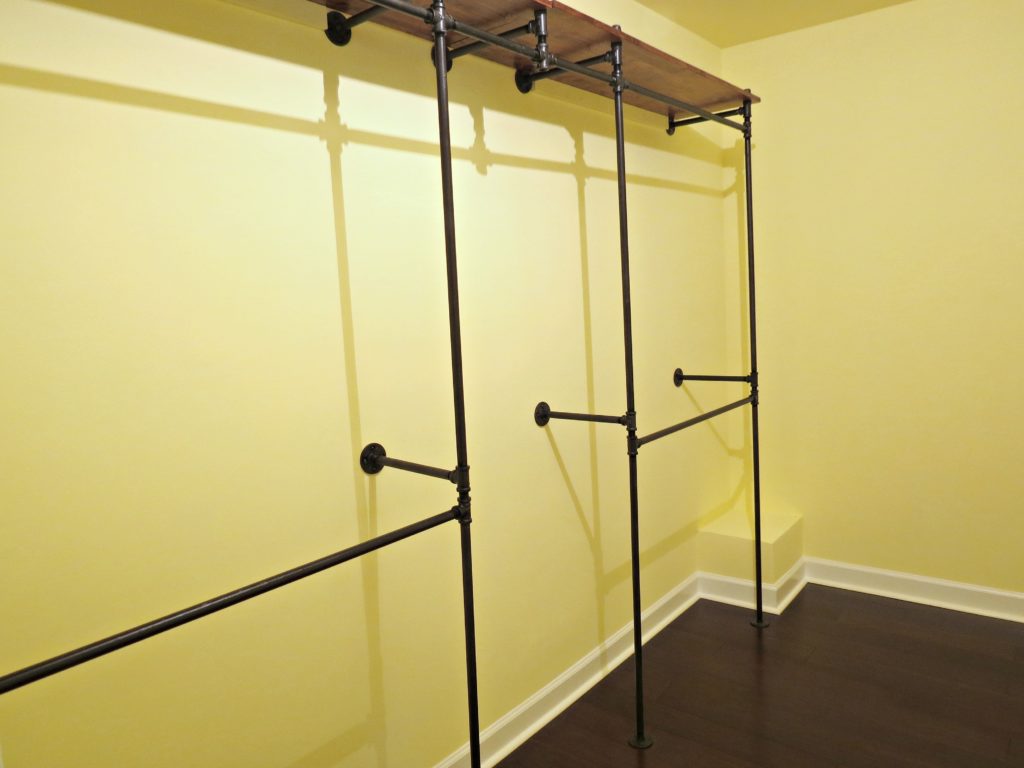 The next wall we're working on is the right wall which will hold storage baskets for scarves, gloves, hats, wrapping paper, ribbons, bows, etc.
We visited our neighborhood Lowe's Home Improvement and bought all our supplies.
Again, I'm going to bless you with my awesome and so professional drawing of our plan for the right side of the closet.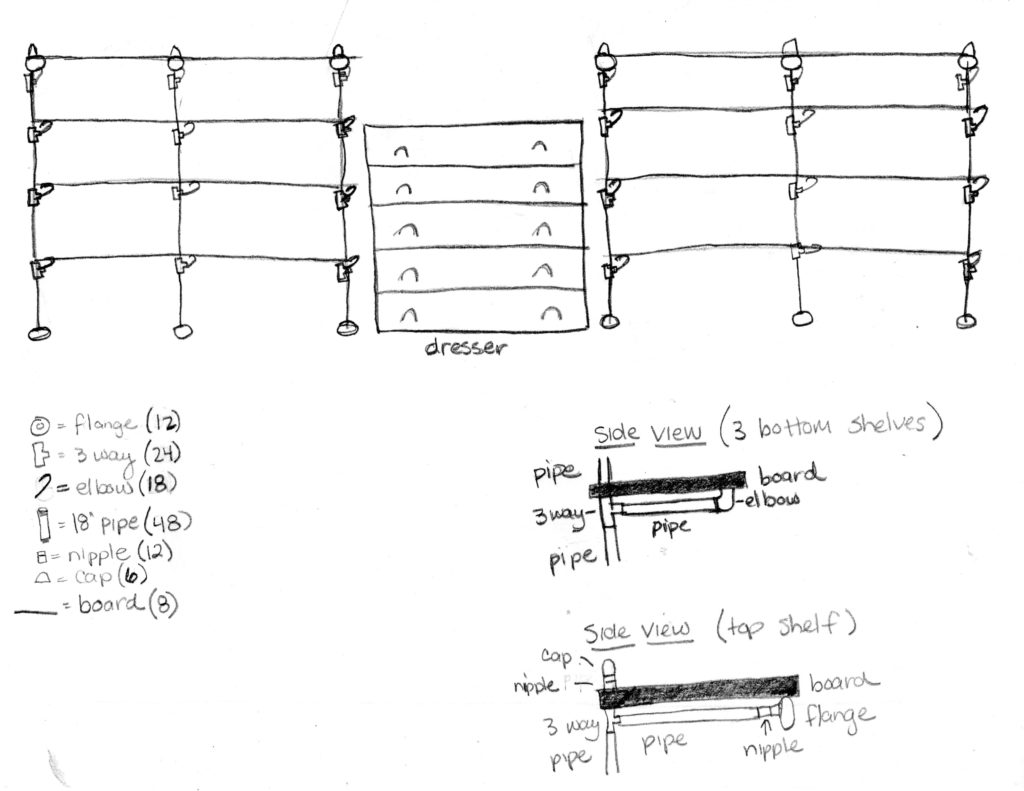 Each section will have four shelves with three black pipes running through them. It will also have three pipes pointed toward the wall with an elbow at the end to hold the shelf up in the back.
The LOML drilled three holes in each of the eight boards for the piping to pass through.
I prepared the eight pieces of board we used for the shelves with wood conditioner, wood stain, and three coats of polyurethane.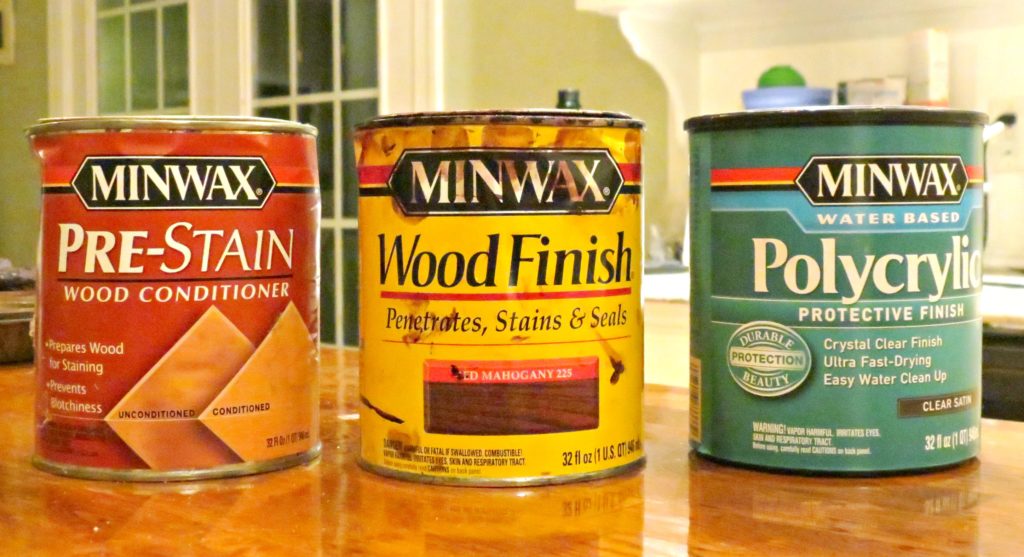 After the polyurethane dried (we waited about 24 hours), we put the first section of four shelves together. We needed extra bodies to help hold up all the pieces so we were lucky Son #1 came home for a visit. We put everything together so we could figure out exactly where the top flange will need to be screwed into the wall.
We finished one section first, attached it to the wall. Then proceeded to do exactly the same preparation for the second side. Here's a sneak preview.
The next half of the right wall is exactly the same thing. It's a twin!! So after we made all our mistakes with the first section, the second section was a piece of cake! We were lucky Son #4 came home for a surprise visit from college. He and Son #2 leant us a hand.
In between the two section will be the LOML dresser which you can read about here.
And here is the right wall all completed!
We love how it turned out!! What do y'all think?
The next project in our closet is the back wall which will have multiple smaller black pipe shelves for my shoes.
Can't wait to share it with you.
Hope y'all are enjoying your week.
Linking up to: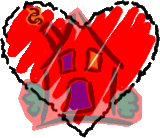 Love y'all,
Linda