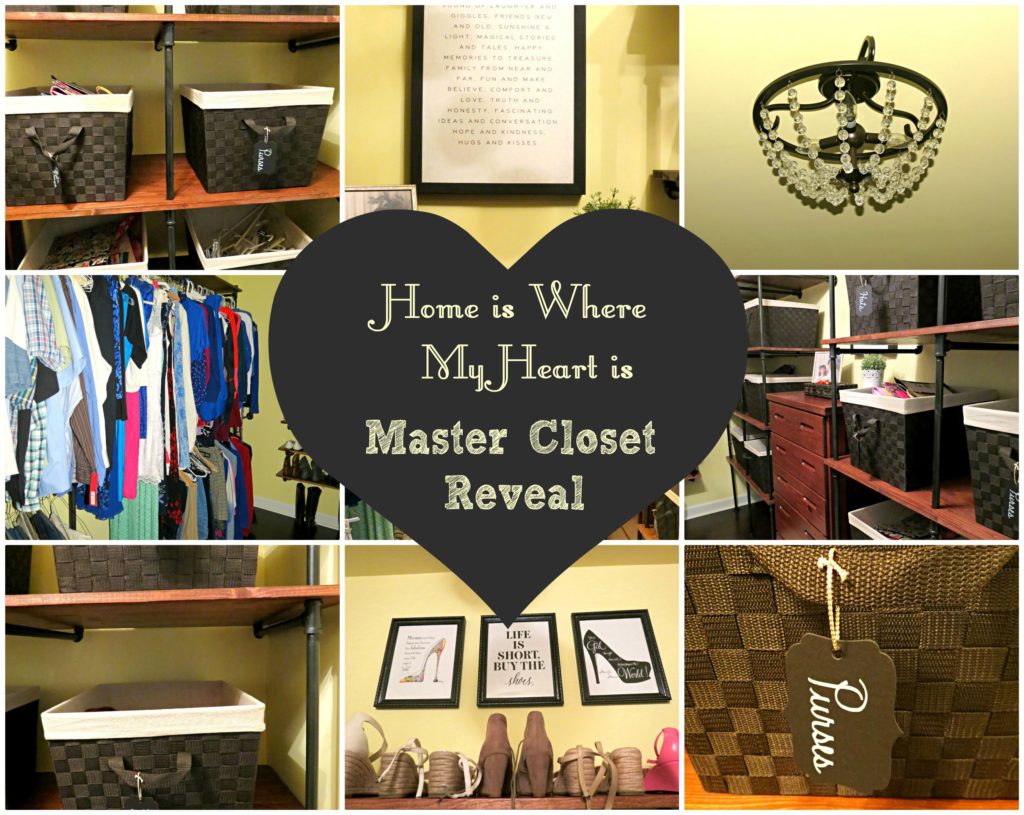 I'm so excited to show you our new master closet.
But before I do, a little reminiscing.
Here's the before.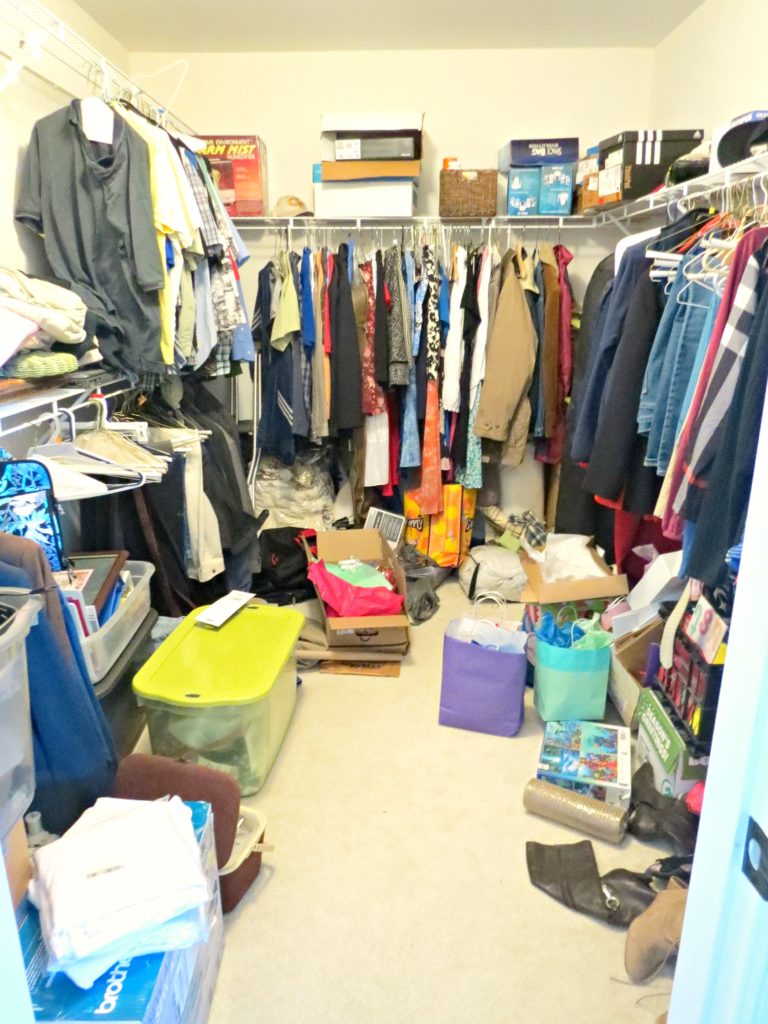 Very disorganized and cluttered. I hated walking into it every day.
After we emptied out all the stuff and took down the wire shelving, we filled in all the holes with spackling, sanded forever, scrubbed down everything of the dust, then we laid engineered bamboo flooring (the same flooring that's in our hallway), and painted the walls and ceiling a pretty soft yellow.
Then we got started on the pipe shelving.
First we hung the left side of the closet for our clothes.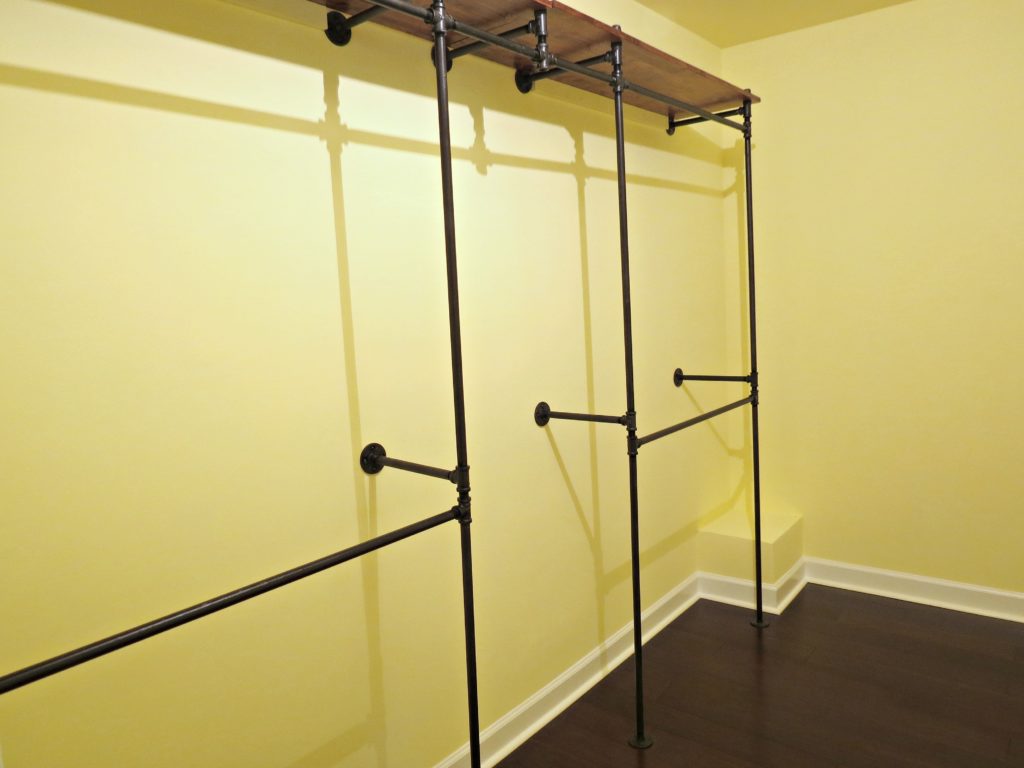 Next, we hung the pipe shelving on the right side which is for storage bins and the LOML's dresser.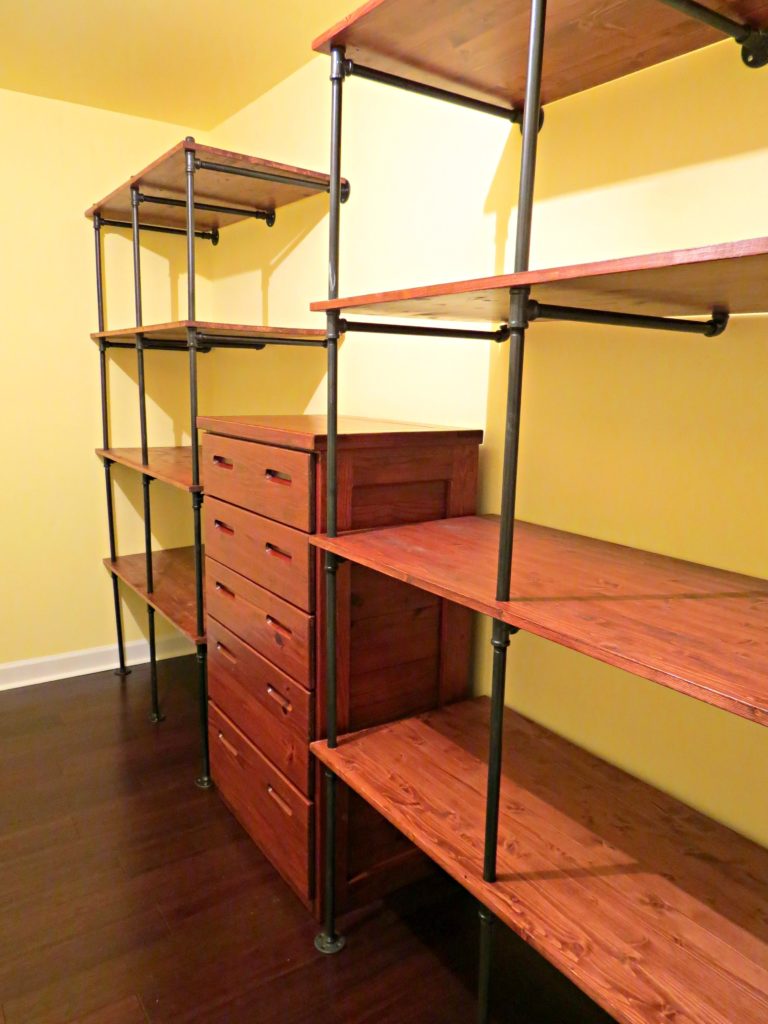 The third and final section to be done was the back wall for my shoes and the small box that would hold the tall wrapping paper and fabric rolls.
Once the hard work was done, I got excited about the fun part…..DECORATING!!!
HomeGoods is one of my favorite places to shop for home decor so we took a little trip where we found a neutral colored shag carpet for $59.99 to warm up the space, an inspirational wall hanging above the LOMLs dresser, a small storage bin for the LOMLs wallet and keys and badge for his dresser. I also framed some cute "shoe" sayings for above my beautiful new shoe rack.
On a side note, I found the coolest youtube video that shows a really easy way to hang pictures. WHERE HAVE YOU BEEN ALL MY LIFE???
Did y'all know about this already and didn't share it with me? I'm redoing all my pictures this way!
And now to reveal our new, organized, beautiful master bedroom closet!
We bought this beautiful chandelier from Lowe's for $99.98. BLING BLING BABY!!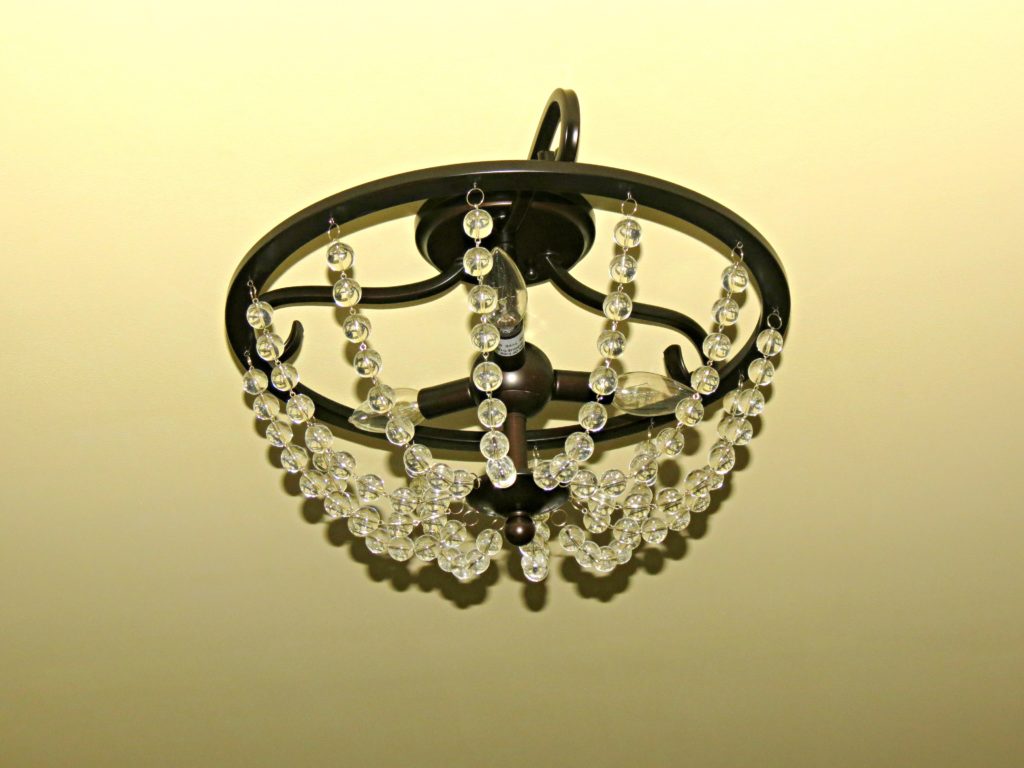 And here's the storage box for all the bulky wrapping paper and fabric. No more rolling off the shelves on to my head! OUCH!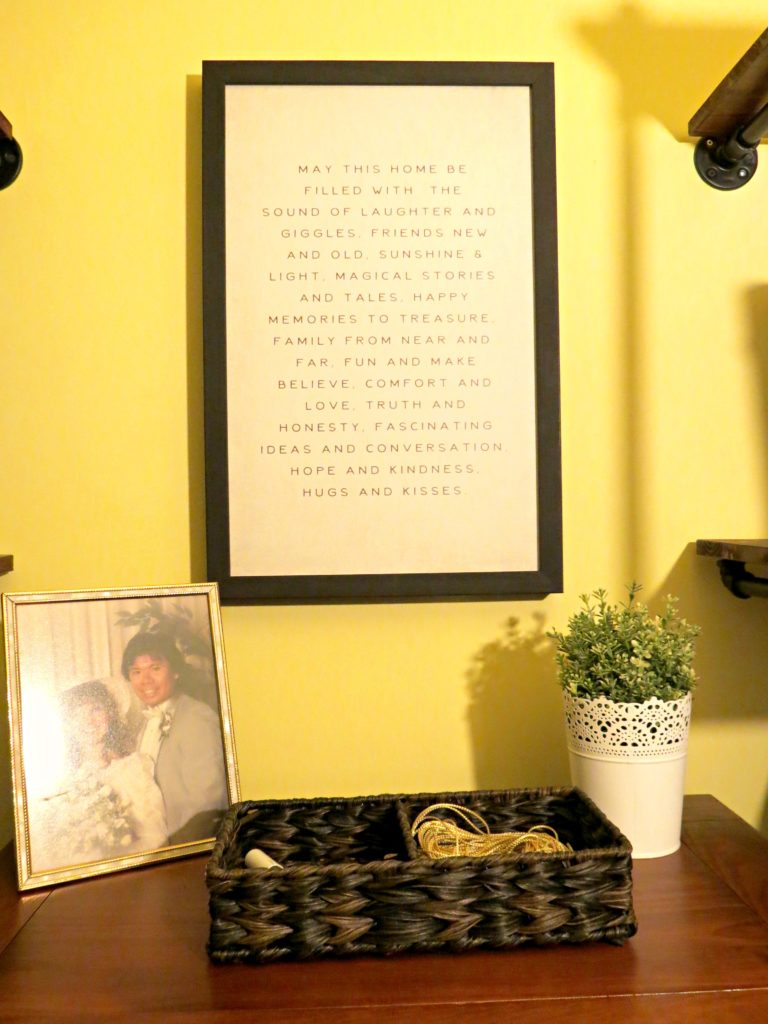 We love our new closet! I want to curl up on the shag carpet and live there forever!!
And now, for your viewing pleasure…. a little before & after photo.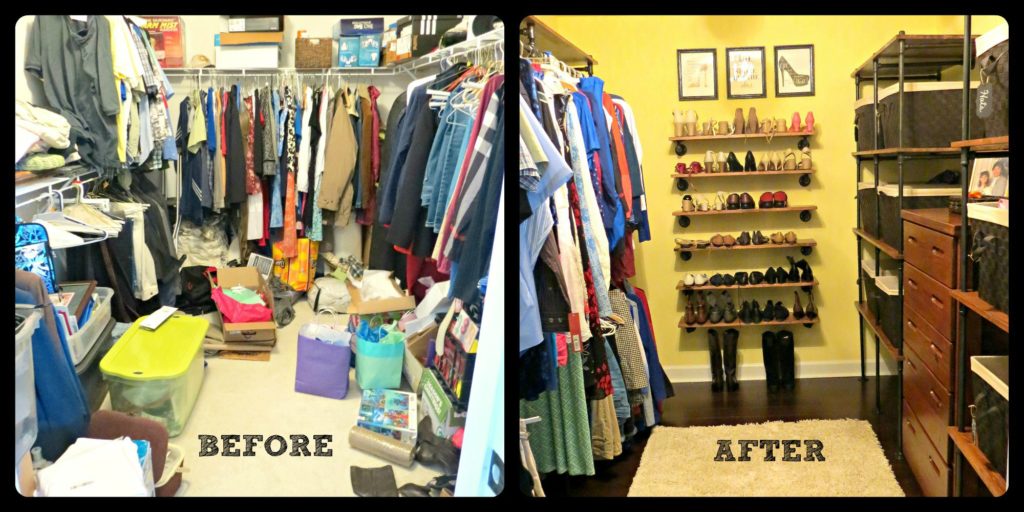 Thanks for letting me share our closet project with you. Please come back as often as you can to see our future projects. Next up is a complete redo of our master bedroom. I can't wait!
I'm so proud of all the work we put into this project. The LOML (Love of My Life) put so much thought and planning into this beautiful space after I said I want …….(fill in the crazy idea), and he made it a reality. I love him!! I love that he puts up with all my crazy ideas!
Linking up to: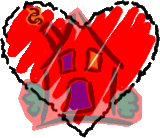 Love y'all,
Linda