MERRY CHRISTMAS EVE!!!!!
What are y'all doing today?
In our house, everybody's home which makes my heart feel so happy!!
I found a fun recipe on facebook that I thought was perfect for the holidays. Because a few of us are on this keto diet I had to tweak the recipe a little bit. Here's the inspiration picture: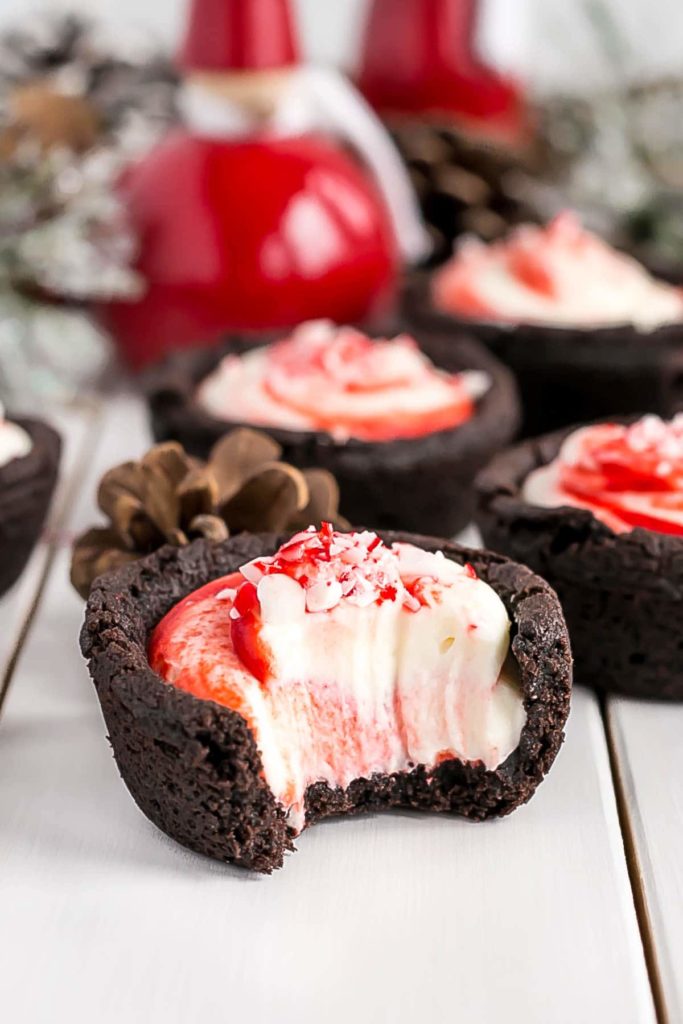 For the ones not on this crazy diet, I just baked fudge brownies from a box. I poured everything in a mixing bowl, stirred until well mixed, put a small spoonful of batter into a mini cupcake pan and baked for about 13 minutes.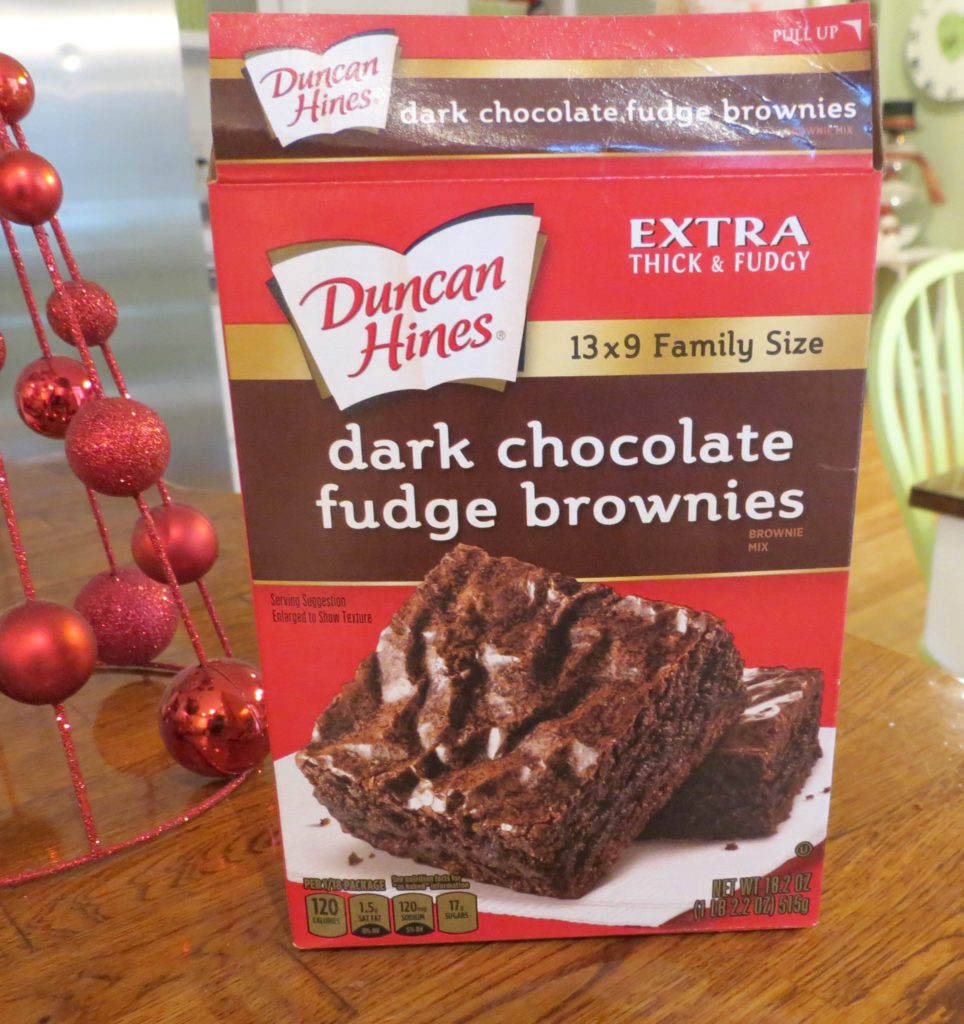 As soon as I took them out of the oven, I used this handy dandy Pampered Chef tool to push the centers in to make little cups.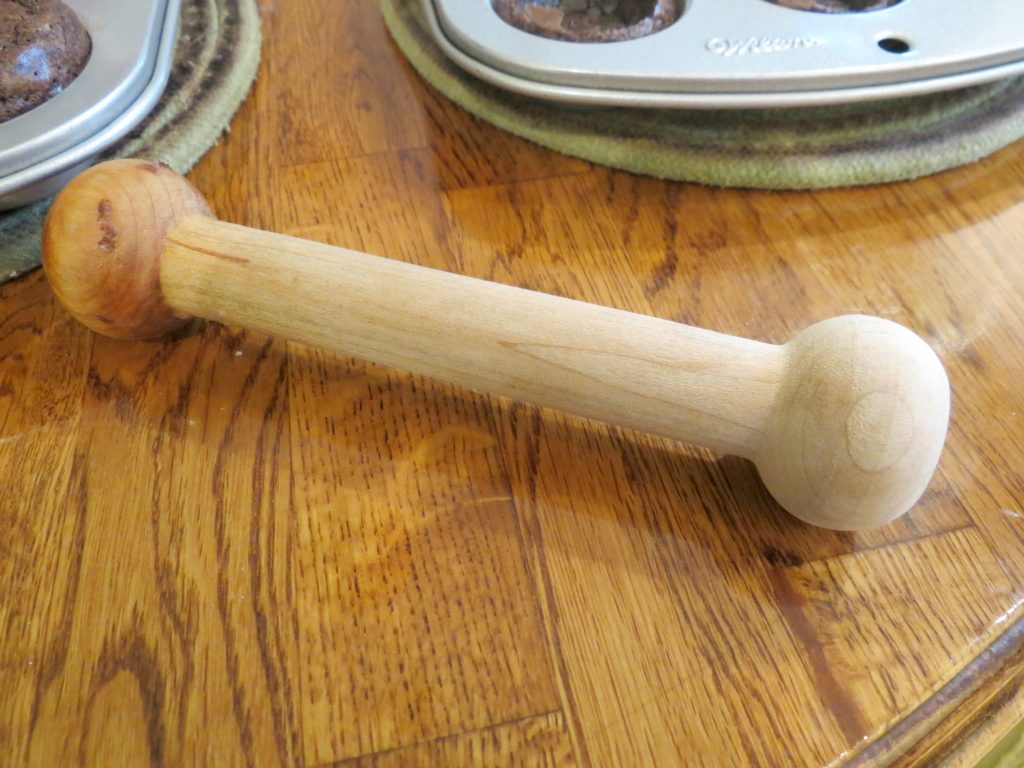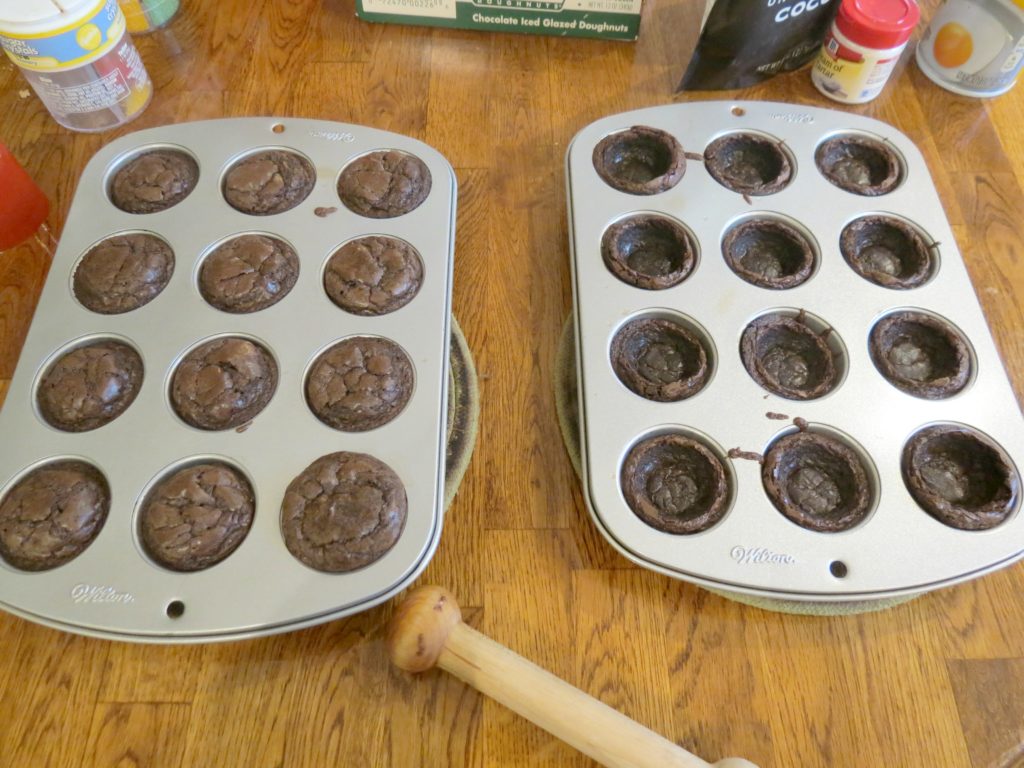 After they cooled a little, I placed them on a cooling rack until completely cool.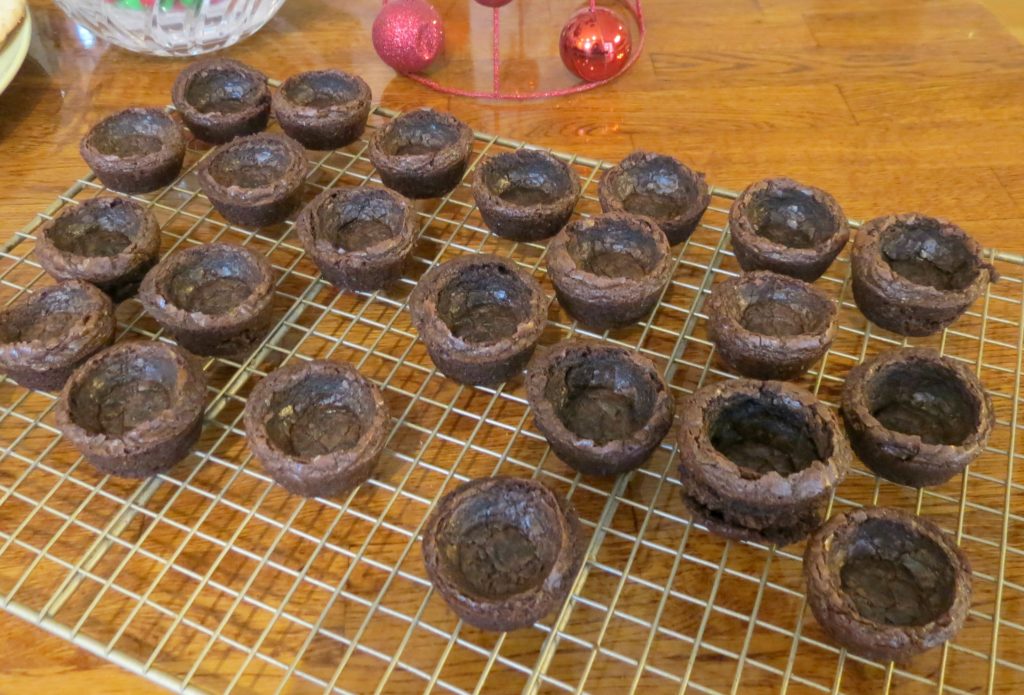 For the keto brownies: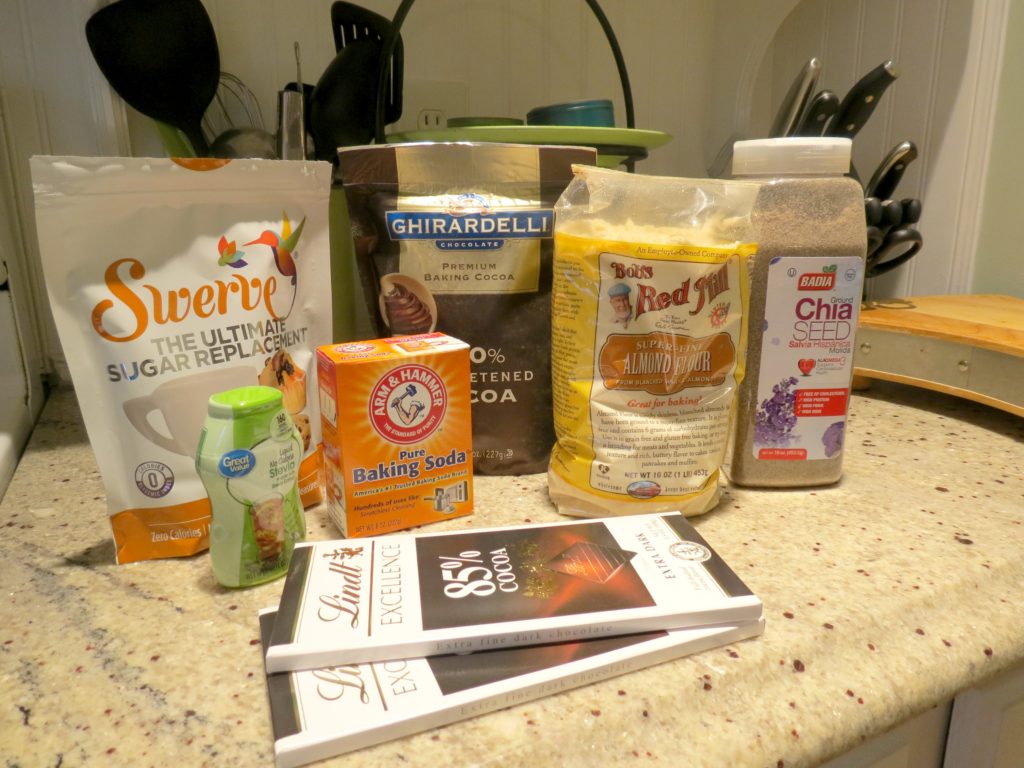 1 bar (3.5 oz) extra dark chocolate ~ 85% cocoa
4 1/2 oz butter, ghee or coconut oil (I used coconut oil)
3 large eggs
15-20 drops liquid stevia
3/4 cup  erythritol, powdered
1 cup almond flour
1/2 cup plus 1 Tbsp cocoa powder
1/2 tsp baking soda
1 tsp cream of tartar
Preheat oven to 350 degrees and position the rack to the middle. Spray an 8×8 square brownie pan with baking spray and line with parchment so that the bottom and sides are mostly covered. Leave the excess parchment so that you can pull the brownies out of the pan when cool. (I just spray the mini cupcake holder with Pam and use a sharp knife to remove cups.)
Break the chocolate into small pieces and add it and the butter into a small bowl placed over slowly simmering water. When most of the chocolate has melted, remove the bowl and stir the chocolate. (Because I used coconut oil, I placed the jar into a cup of warm water to liquify the solid oil).
Place the eggs, stevia and powdered erythritol into a medium bowl and mix to combine. Next beat in the chocolate. Add the dry ingredients and starting on low speed and gradually getting faster, mix until thoroughly combined.
Spread the thick brownie batter into the pan and bake for 15-20 minutes (I did 12 minutes because of the mini cups). Let cool in the pan. ( I used the same wooded tool to push in the centers to make cups) When cool, run a sharp knife around the edge and lift the brownies out of the pan and place on cooling rack.
The recipe then goes on to make chocolate frosting for the brownies but here's where I tweaked it!
1 cup heavy whipping cream chilled
8 oz. cream cheese full fat
1/2 cup granulated sugar
1 tsp peppermint extract
red color gel
candy canes chopped
Whip heavy cream until stiff peaks (ideally with a cold whisk and in a cold bowl).
In a separate bowl, beat cream cheese and sugar until smooth.
Add whipped cream into cream cheese mixture and beat until combined.
Using a small food safe paintbrush. Paint two stripes on the inside of a piping bag fitted with a large round tip. Carefully fill with cheesecake filling.
Pipe a swirl into cooled cookie cups and refrigerate until set (approx. 1-2 hours).
Sprinkle with chopped candy canes if desired.
Serve chilled and eat within 2-3 days. Or freeze for up to 4 weeks (without chopped candy cane).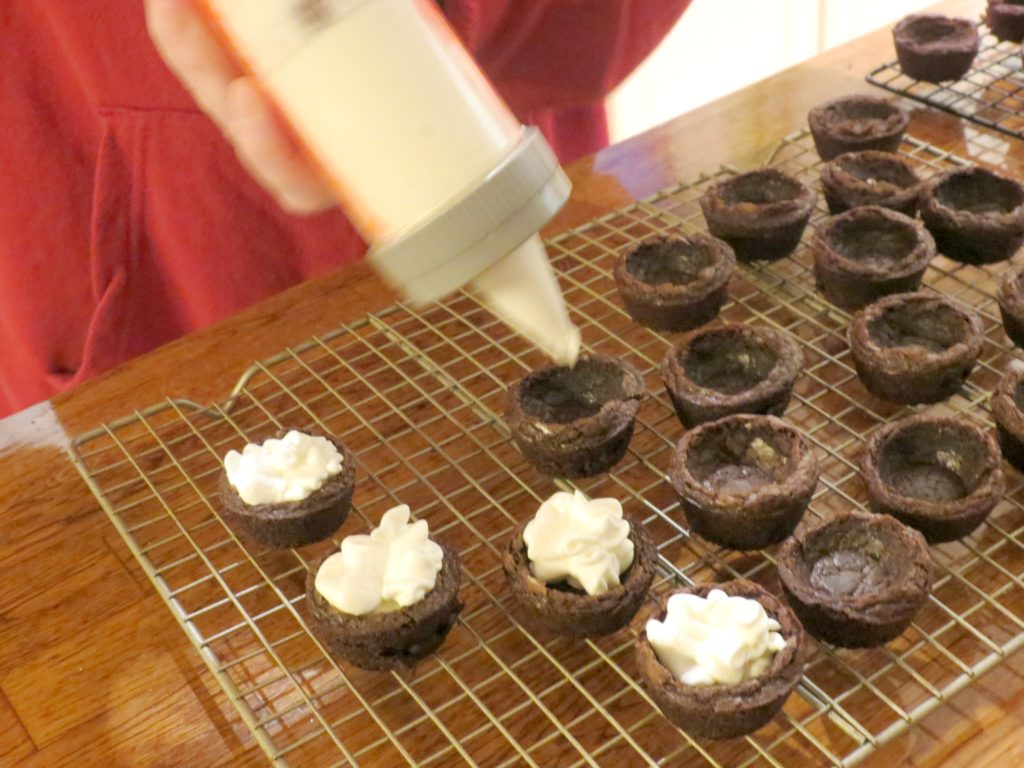 So we had a "not so healthy" dessert for the young ones and a very healthy dessert for the keto diet people.
We also made some yummy keto hot chocolate.
2 cups almond milk
1/4 cup heavy cream
3 Tbsp sukrin erythritol (I used liquid Stevia about 1 tsp)
3 Tbsp cocoa powder
1/4 tsp cinnamon (I used nutmeg)
1/2 cup black coffee
1 pinch salt
Set a small pot onto a low flame with your almond milk and heavy cream. To make this dairy free-use some coconut oil !
While it's heating up, place the rest of your ingredients into a nutribullet or small blender.
When your milk mixture is bubbling slightly, take it off the flame and pour the contents into your blender.
Blend for about a minute to get it nice and frothy.
Serve with some shaved chocolate (I topped ours with whipped cream and cinnamon sugar) and enjoy!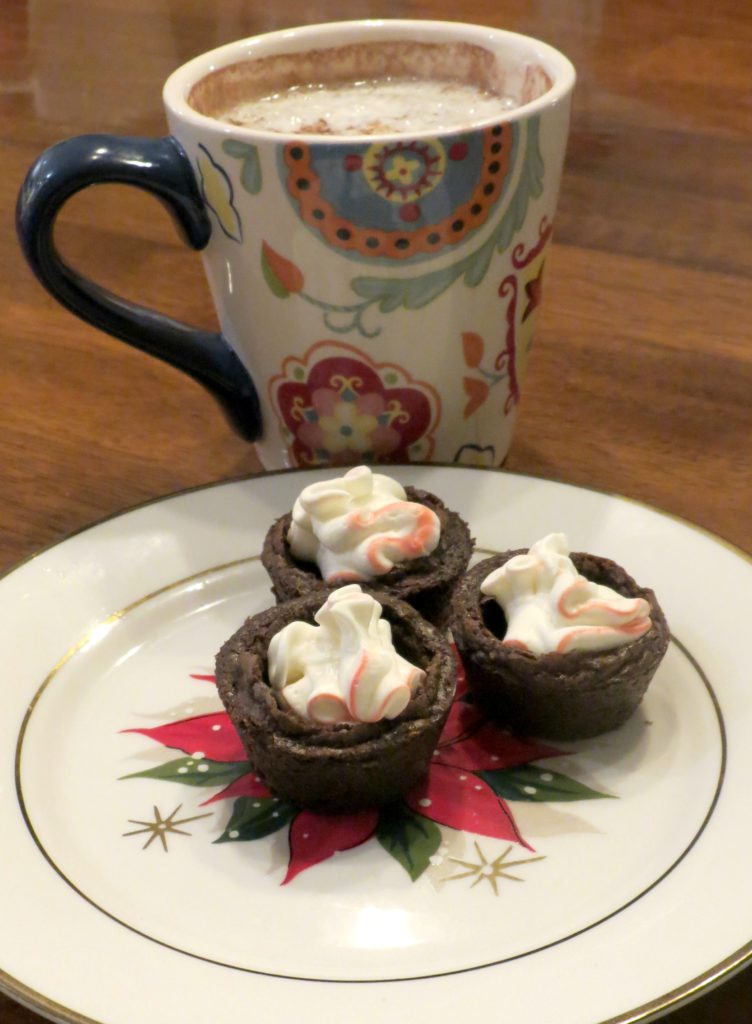 You can click on the titles of each recipe to go directly to the blogs I borrowed these wonderful recipes from.
We had a wonderful Christmas eve filled with disc golf, lots of laughing, eating, playing games, reading Luke 2 ~ the birth of Jesus, and singing some beautiful Christmas songs around the piano, wrapping gifts, and feeling very blessed!
I pray you feel the warmth of Jesus' love this Christmas season and every day!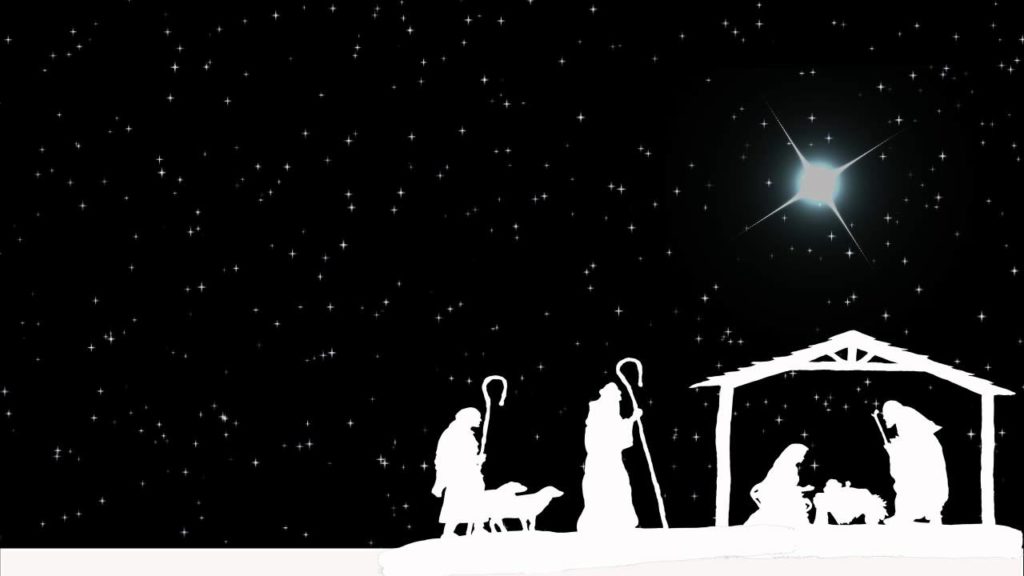 Love y'all,
Linda