Just recently, I took a trip to Hobby Lobby with my sweet friend Miss H looking for good deals on fall decorations. We were not disappointed! Everything from fall decor to Christmas decor was 50% off! I felt like a kid in a candy store! I loved so many things. I just need the Publisher's Clearinghouse guy to come visit me with the big check and balloons. I could spend a fortune in Hobby Lobby.
While we walked around, I saw the sweetest Christmas snowman display.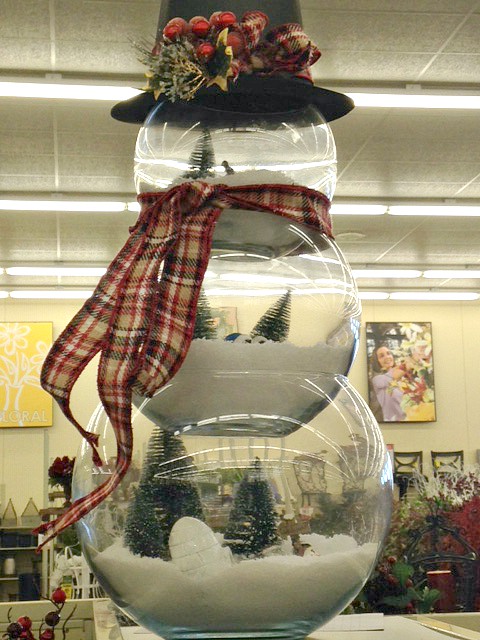 How cute is that??? I then ran around getting all the supplies to copy it!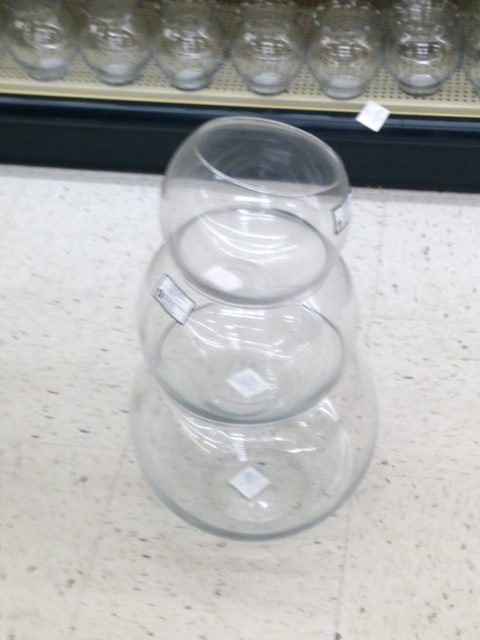 I bought three descending sized glass bowls along with some pretty ribbon to use as a scarf. I knew I had a black top hat, fake snow and lit lanterns (from last year's display).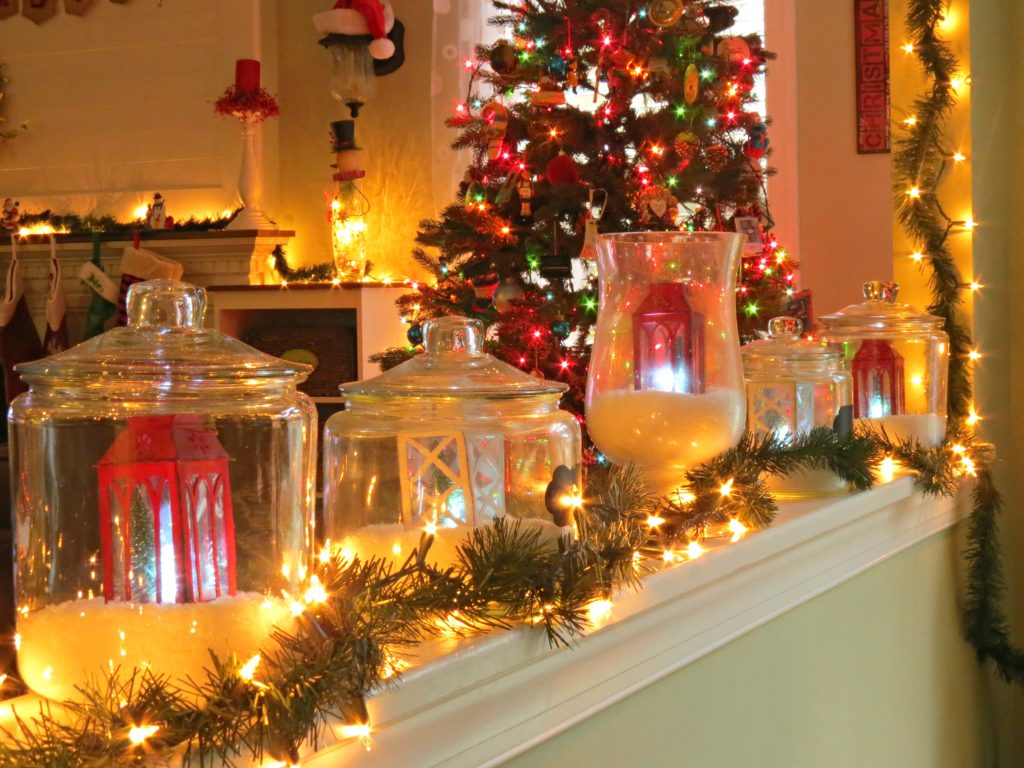 About a month later, after we finished decorating our house for Christmas, I got to designing our new snowman. While I was coming up with different ideas, I realized there are sooooo many different ways to decorate this sweet snowman. Now, you get to see some of the ideas that popped into my head and Daughter #2 and I had fun putting together.
THE LANTERN SNOWMAN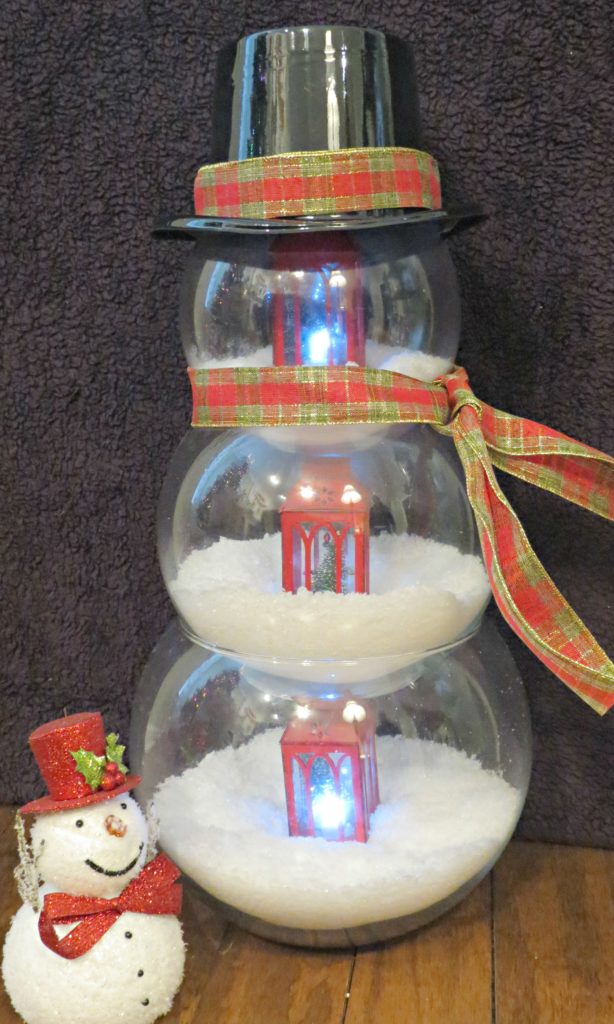 THE SANTA SNOWMAN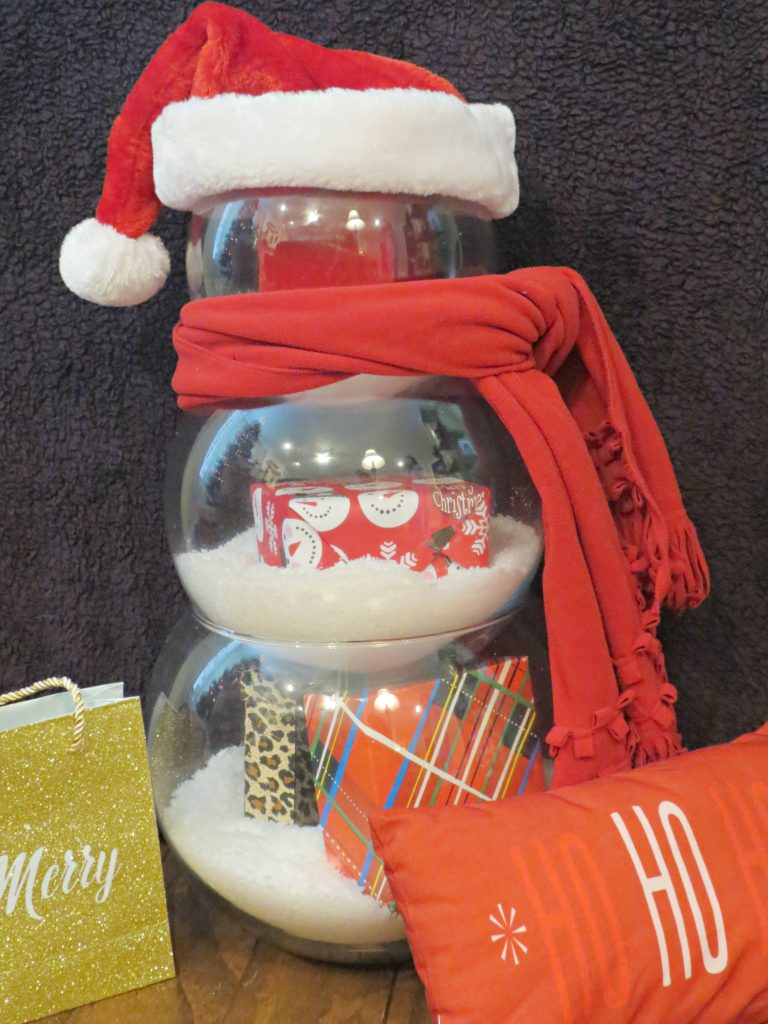 THE WILD ANIMAL SNOWMAN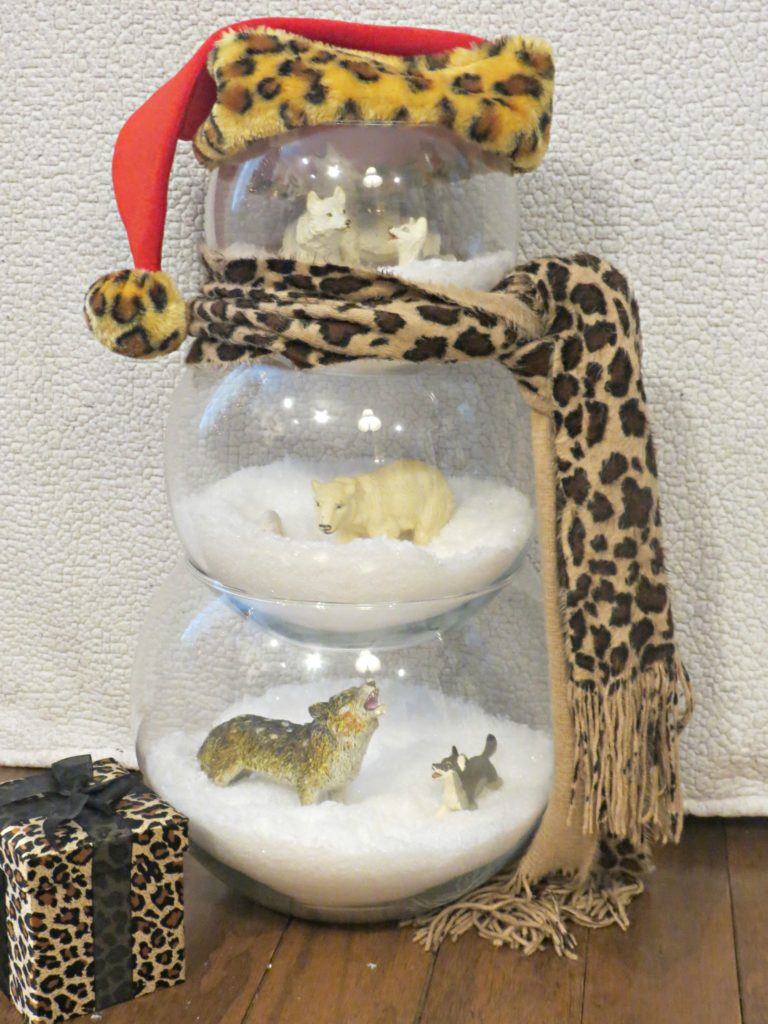 THE BLUE SNOWMAN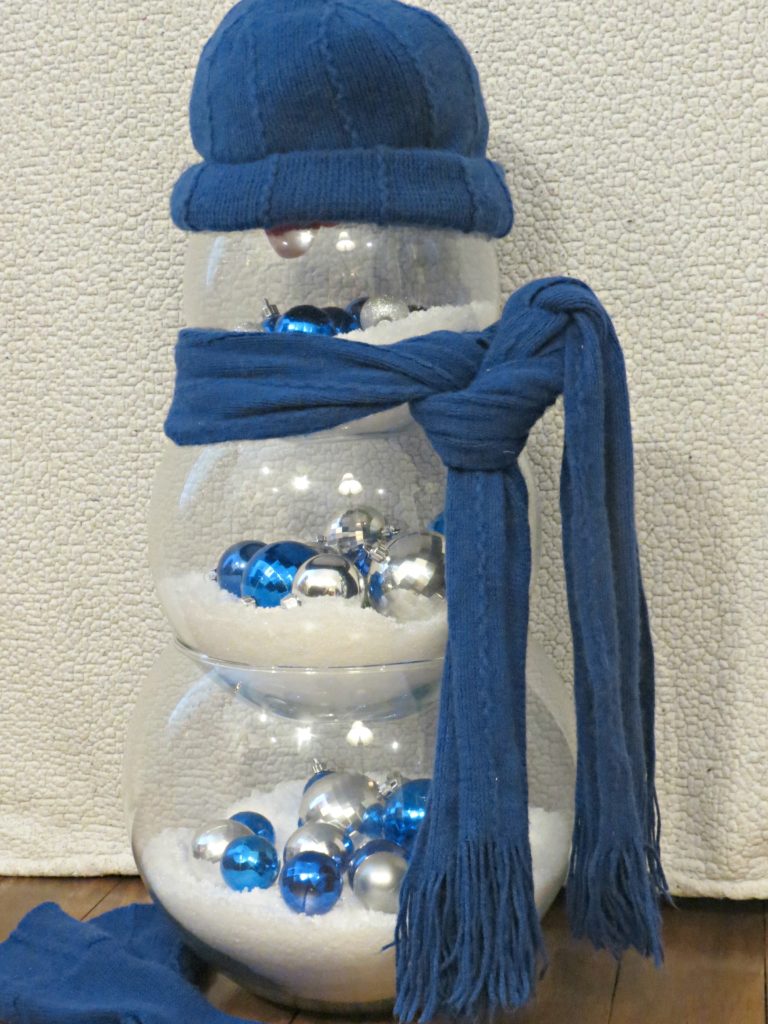 THE SNOWMAN'S SNOWMAN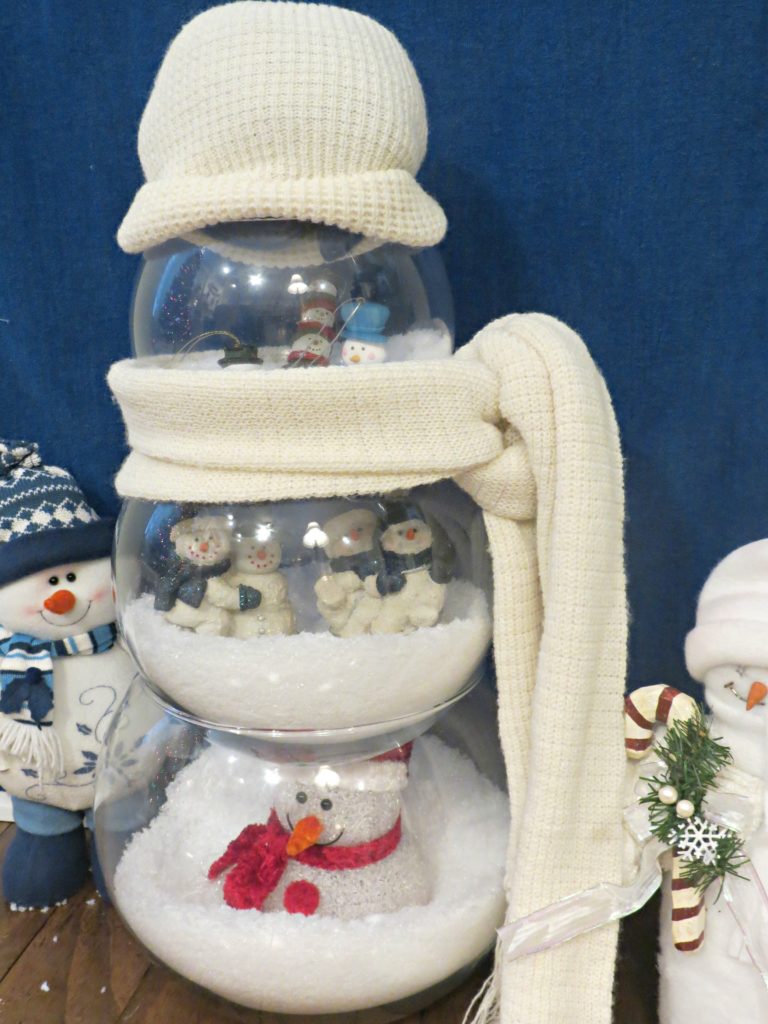 Which is your favorite? I love the blue one the most!
How's your Christmas decorating coming?
Hope y'all are enjoying your Monday!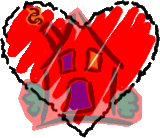 Love y'all,
Linda