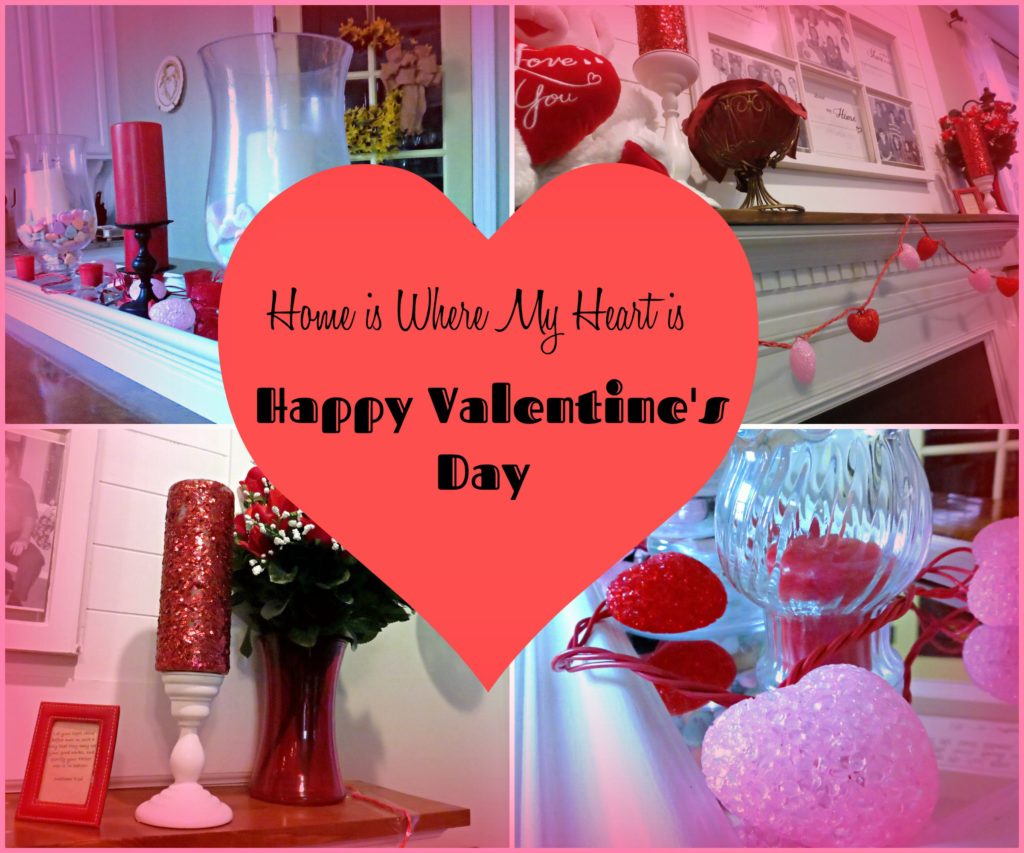 Valentine's Day has always been one of my favorite holidays!
Besides all the candy (which I can't eat anymore), the beautiful flowers, and all the love in the air, it's also the LOML's (Love of My Life) birthday. I always thought he had such a cool birthday. He does get a little shafted because he buys me something on HIS birthday but he says he likes doing nice things for me on his birthday. He's definitely one of the good guys.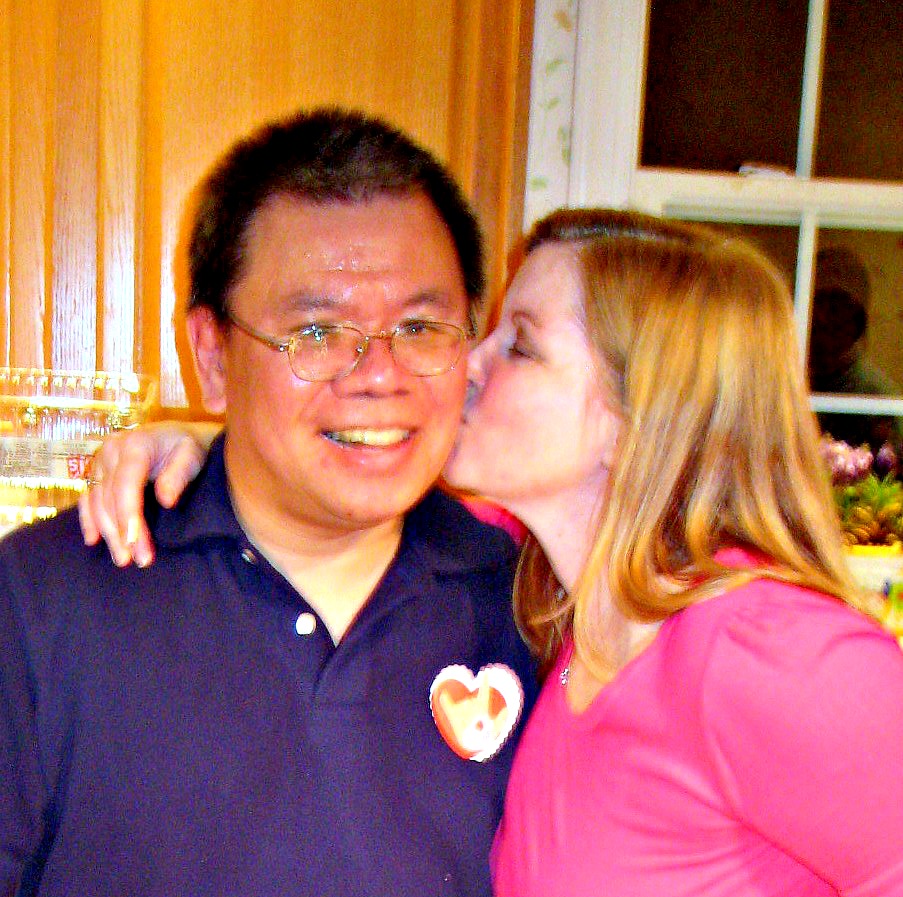 I decorated a couple of places in our house with pink and red that I wanted to share with you.
THE KITCHEN ISLAND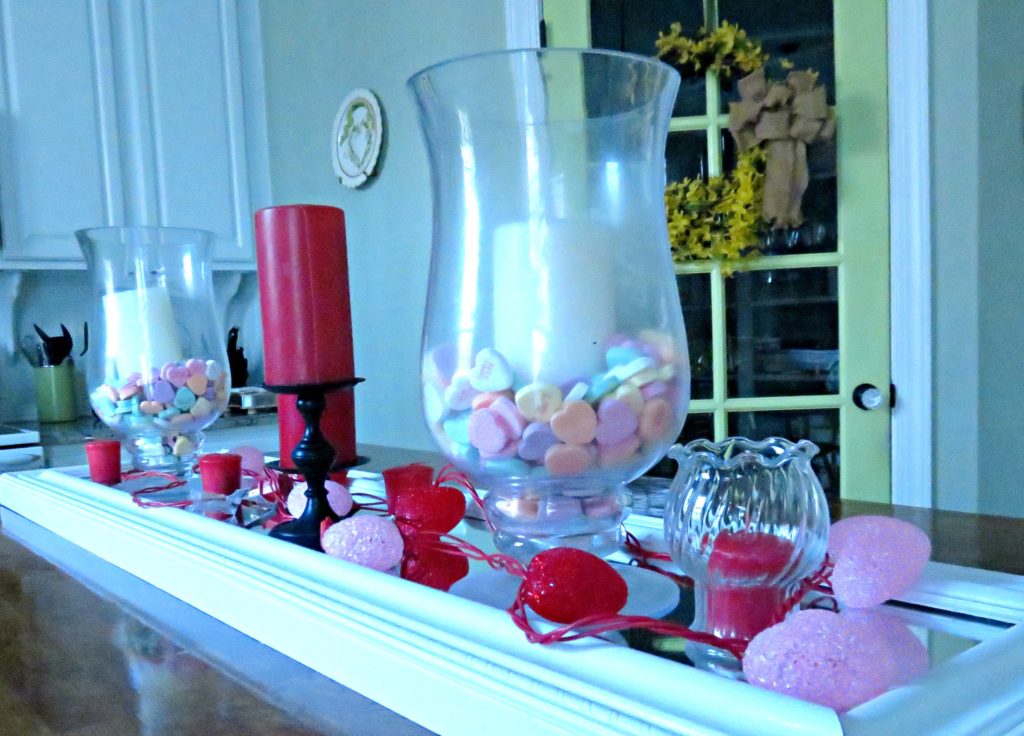 I made this centerpiece holder and it's one of the first projects I ever shared on the blog.
Do you have any idea how difficult it is to walk by these wonderful candies and not grab a handful?
THE FIREPLACE MANTEL
THE READING CORNER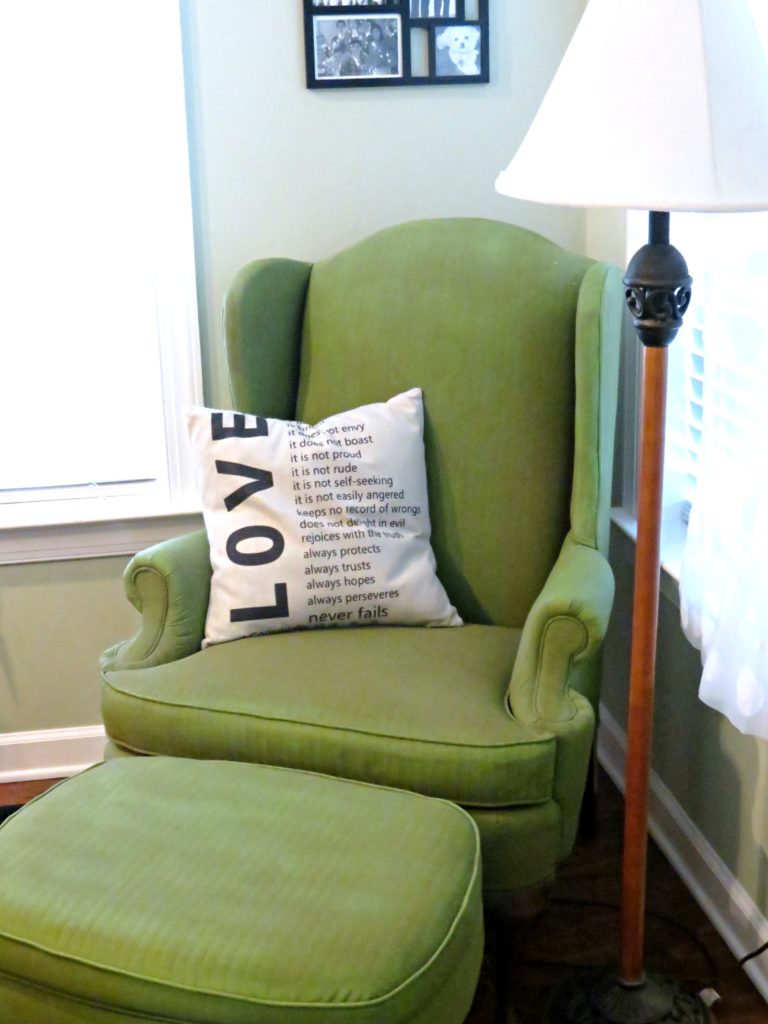 I painted this chair (you can read all about it here) and the 1 Corinthians 13 pillow I bought for our wedding vow renewal trip.
THE FOYER

For Valentine's Day, we'll celebrate the LOML's birthday with the whole family and on another night, we'll do a special dinner out just the two of us. This is why I love Valentine's Day. Two treats…family and romance!
What do you do on Valentine's Day?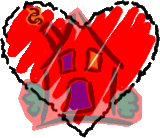 Love y'all,
Linda